8 Omnichannel Strategies for The Perfect Customer Journey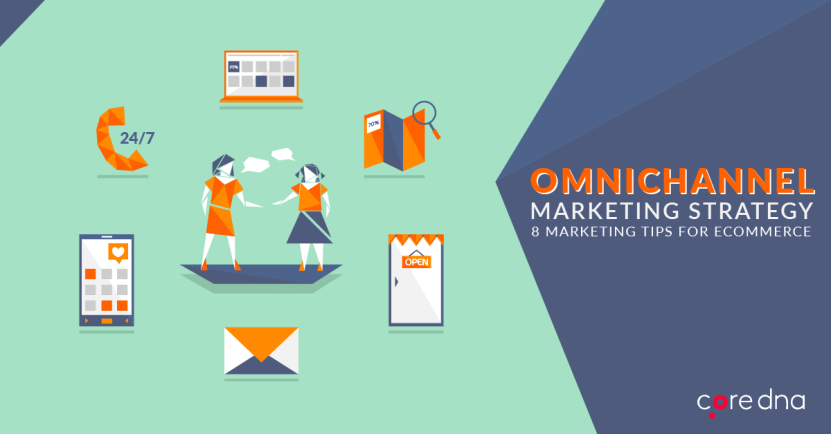 Omnichannel marketing sounds like a buzzword
A clever growth hack to growth hack.
But in reality, it's anything but.
It's an evolution of consumer behavior. A seamless experience no matter how or where someone is when they're always-on.
Here's what an omnichannel eCommerce strategy is, why it's essential, how it's changing the landscape as we know it, and 8 content marketing ideas that other smart retailers are using to exploit its potential.
In a hurry? Here's what you'll find in this article: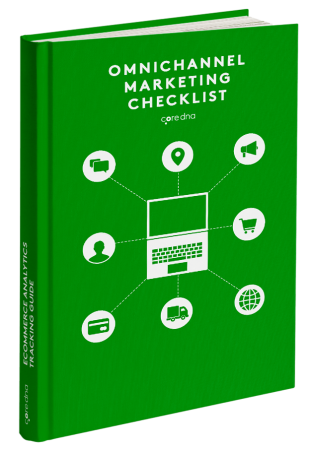 Bonus material: 17-step checklist for omnichannel marketing success
What is an omnichannel marketing strategy?
Let's take a trip down memory lane for a moment.
It's starting to get chilly outside. You really need that new sweater to keep warm.
So you hop in the car and drive over to the store.
But they're already closed. Or it's out of stock. Whatever. Real stores are the worst.
Jokes aside, there's a reason 40% of all product searches start on Amazon. Because products are never out of stock. Plus free two-day shipping for Prime members.
Convenience reigns supreme.
It's only recently that we've conflated the terms "promotion" with "marketing." Back in the day, Promotion was just a subset. Marketers also worried about Product and Pricing and… Place.
Place (or Distribution) is, "The process of making a product or service available for use or consumption by a consumer or business user, using direct means, or using indirect means with intermediaries."
Today, distribution -- how and where you sell what you sell -- is a marketing strategy all of its own. Just look at what's happened in social media over the last decade:
YouTube grew by piggybacking off of MySpace's user base.
Facebook targeted select college campuses.
Airbnb went after Craigslist.
And Pinterest used an invite-only.
Pinterest is especially interesting because of what they're doing now: Buyable Pins.
People can (and do) shop for products directly on Pinterest, without ever leaving their site to checkout.
That's omnichannel marketing.
Hubspot describes it as, "the ability to deliver a seamless and consistent experience across channels, while factoring in the different devices that consumers are using to interact with your business."
Case in point:
BigCommerce's Omnichannel Retail report shows that online spending is distributed evenly between marketplaces, large retailers, web, and category-specific stores.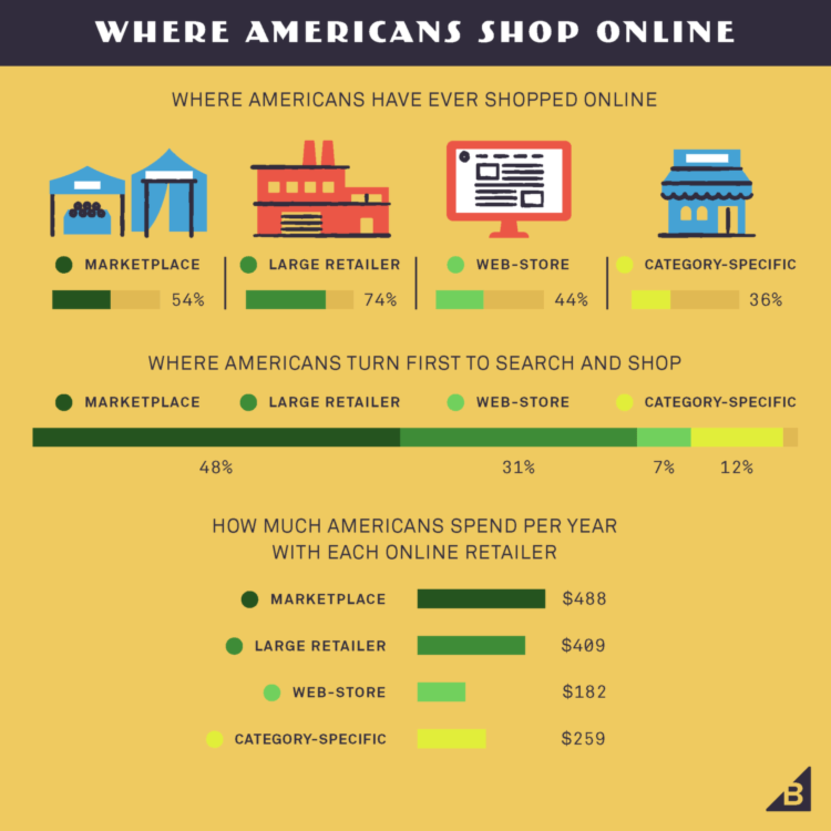 It also then goes on to say that people are doing this shopping while in bed, in the car, while physically standing inside another retail store, and even on the toilet.
Omnichannel eCommerce isn't a tactic. It's about being everywhere at all times. Because that's how people are increasingly shopping: Fragmented, hopping from device-to-device, and channel-to-channel.
TWEET THIS: #Omnichannel #eCommerce isn't a tactic. It's about being everywhere at all times.
Add to this that people will commonly require 6-8 'touches' prior to purchasing, and you can almost guarantee these people are (already) interacting with your brand across multiple places.
Today's customer journey is nonstop. And people don't personally consider the shopping experience in terms of channels. Only us crazy marketers do.
As Ann Handley said, "What your customer experiences over here also matches what they experience over there."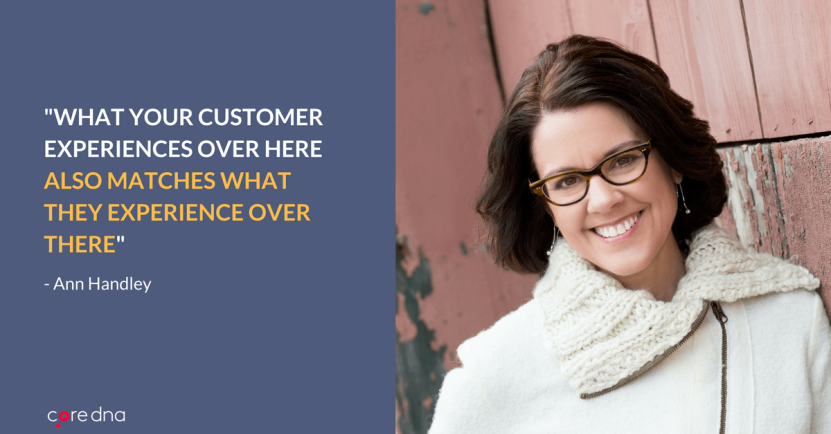 TWEET THIS: What your customer experiences over here also matches what they experience over there.
That means customers expect a seamless experience between online and physical stores.
While on your smartphone, you see a Facebook post from a friend who just bought a new bike. In the market for a bike yourself, you click the link to check it out on the store's website. You have a meeting to get to, so you put down the phone and stop your bike research.
Then, when you get home for the day, you pull up the store's website on your tablet. Recognizing you, the bike pops up on the site as a recently viewed item. From there, you can take a better look at the bike, and also see other options they offer.
But you want to touch and feel the bike before you buy, so the next day you go to the local brick and mortar location of the store. While there, your phone links up with the store's mobile network, which pings the salesperson with what bikes you have been searching. This helps them be better prepared to assist with personalized, quality customer service, and eventually close the sale on the bike.
You can either take the bike home that day, or use the company's system to have it shipped to your house. If you have it shipped, you can track the bike through the delivery process using your smartphone, tablet, or laptop.
Knowing the bike has arrived, the store calls to make sure it's exactly what you wanted. It's great, but a couple days later, you have a few questions for customer service. The rep knows exactly what you have ordered and gives you information on your specific item.
This is omnichannel.
And it's exhausting.
But incredibly, there's a silver lining.
Why omnichannel eCommerce is important essential
47% of shoppers who engage with brands on 10 more channels will make purchases from their favorite companies at least once a week, compared to 21% who just engage on up to four channels.
That's why Prime members spend more than twice as much as non-Prime ones.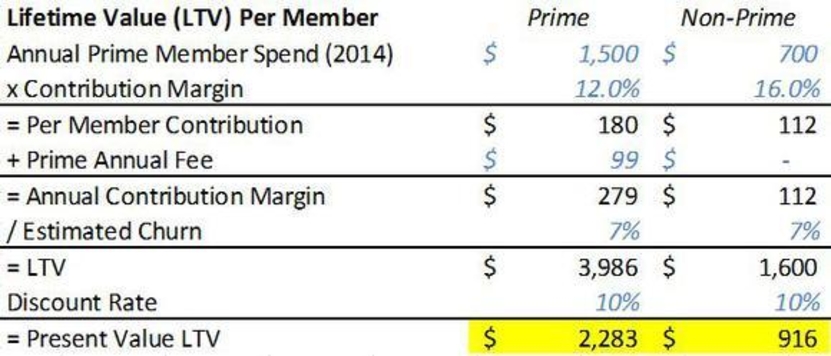 Omnichannel shoppers should be a company's first priority, as it's been found that those who buy both online and in-store have a 30% higher lifetime value over shoppers who use just one channel.
Convenience, again, is the major influencing factor. A Forrester Consulting study found that 77% of consumers cite a company valuing their time as the most important component of providing quality customer service.
Omnichannel marketing delivers that freedom to search and buy from anywhere, at anytime. They can check the status of their orders, and check the availability of merchandise at any particular store. In short, they are able to control their own customer experience based on their needs, schedule, and preferences.
Savvy shoppers expect a unified experience across all channels. An Exolevel study found that 89% of customers cited the importance of being able to choose their sales channel. For them, having the ability to choose and combine multiple channels into the shopping process is expected, and they want flexibility.
Which all stems from the mobile device in their hand.
Our time on desktops is dwindling, as mobile usage continues to eat away. People are searching for products more on mobile.
And best of all, they're starting to buy more, too. Revenues from mobile commerce will make up 50% of all digital commerce in 2017. The key to these trending numbers goes back to distribution; making it easy for someone to buy from wherever, whenever they're connecting.
For example, mobile enables companies to provide an intensely-personalized experience -- just what the customer wants.
This includes giving consumers the opportunity to decide how they want to purchase and pay, and sending messages to users that offer immediate value (like Uber's notifications that surge pricing is ending).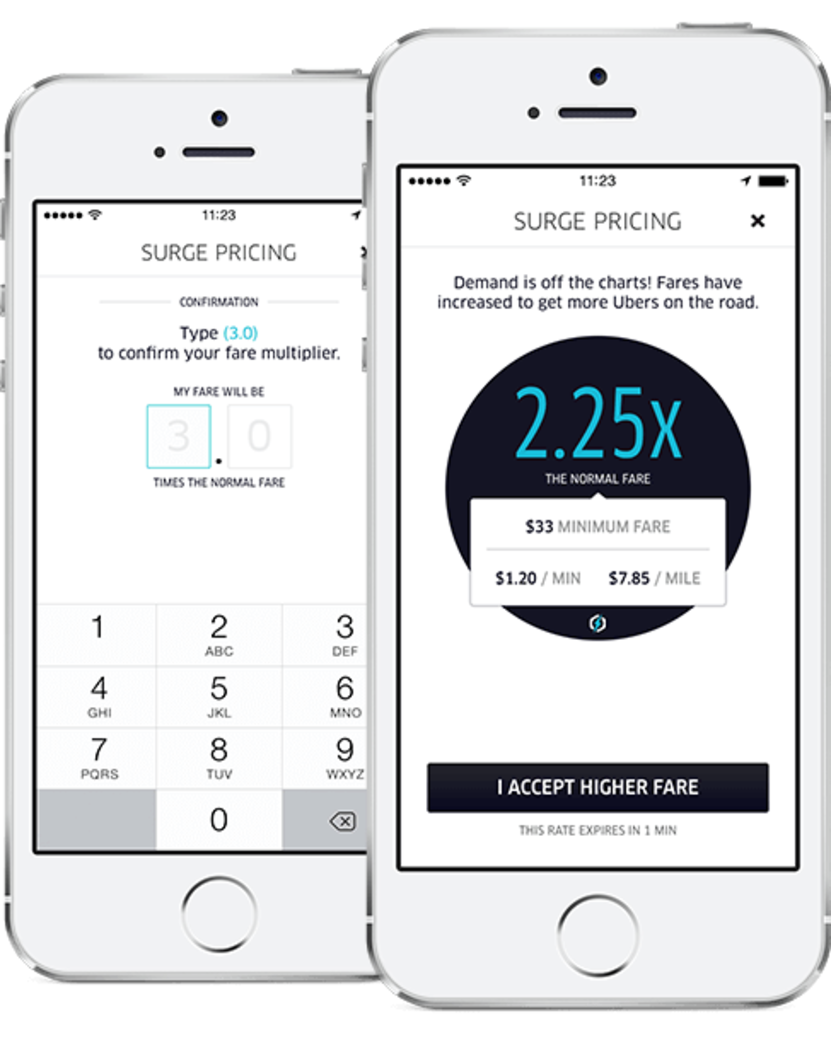 (Image source)
Location matters, too.
Widespread mobile use opens the door even more for customer engagement and immediacy with the use of geolocation and geofencing.
Geolocation uses smartphone GPS and Bluetooth to find out where customers are within any given space.
Brick and mortar stores can create virtual "geofences," and use that perimeter to send personalized texts and emails to customers within that range.
This data also allows companies to better understand the shopping behaviors of buyers who first visit a store, but then purchase online.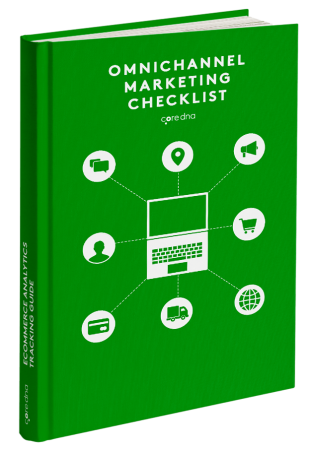 Bonus material: 17-step checklist for omnichannel marketing success
How does omnichannel retail impact your business?
Amazon made headlines for recently acquiring Whole Foods Market.
But on the same day, covered up by Amazon's news, was the fact that Wal-Mart also made an acquisition of etailer Bonobos.
Despite the small fanfare, this acquisition is evidence a perfect example of how omnichannel retail is forcing traditional retail to evolve.
Once solely just for sales, physical locations are now increasingly being used as showrooms for customers to test out and try on products before ultimately buying online.
Bonobos has already transitioned its physical locations into "Guideshops," where customers can go to try on the merchandise, but not purchase in-store. Physical stores will provide an opportunity for interaction and inspiration, reliable sources of customer service, and in-store online pickup.
(Oh. And in other news, Amazon also just announced Prime Wardrobe, which among other things, will allow you to try on clothes before buying.)
Brick and mortar stores will adapt, but not cease to exist, as they are an essential part of the omnichannel process.
According to Sprint Vice President of Digital Scott Zalaznik, 90% of their customers begin online, but end up buying in-store. 25% who click on a mobile search banner end up coming into a Sprint store.
Technology is a key component of the omnichannel experience, and enhancements to its use in the shopping process will only increase.
This includes retail apps and mobile integration. Customers use apps to browse items and eventually buy. They increase brand loyalty and keep the customer within a branded environment, not out in the Wild Wild West of the web where they can come across another company selling a similar product.
Other tech innovations on the horizon include effective guided selling, personalized offers using GPS technology, and increased checkout options.
For example, new financing options like Affirm, Afterpay, and Zip Pay essentially let customers 'shop now, pay later'. They take one big lump sum purchase and break it down into manageable chunks to make it easier for more people to buy.
In effect, customers get the products earlier. Before paying in full.
Like the reverse of what Bonobos is doing with their Guideposts. And very similar to what Amazon is doing for their Prime Wardrobe.
These are just small examples of how omnichannel marketing is changing 'business as usual' in retail. It's not so much about one tactic or trend. But more about keeping up with a shift in how consumers want to shop.
And expect to find things.
With that in mind, here are eight additional content marketing ideas to make your omnichannel marketing strategy omnipresent and omnipotent.
[Omnichannel marketing strategy #1] Be global, but act local with localized content (marketing) strategy
If your eCommerce site serves and ships internationally, this one is for you. There no better way to increase local visitors' confidence than having your website to be served in their local language and currency.
Let's be honest, nobody likes to feel like an alien on their home turf.
However, if you want your visitors to experience a complete omnichannel experience, your website needs to be more than a simple translated version of your English-version site hosted in a separate country-specific directory (i.e. /es/ for Spanish' version). Your visitors should feel local even if they're interacting with a global company.
Nike is a great example of a company that does international omnichannel marketing right (as they should be with all that money in the bank!).
Here's a comparison of what their Australia and Spain sites look like: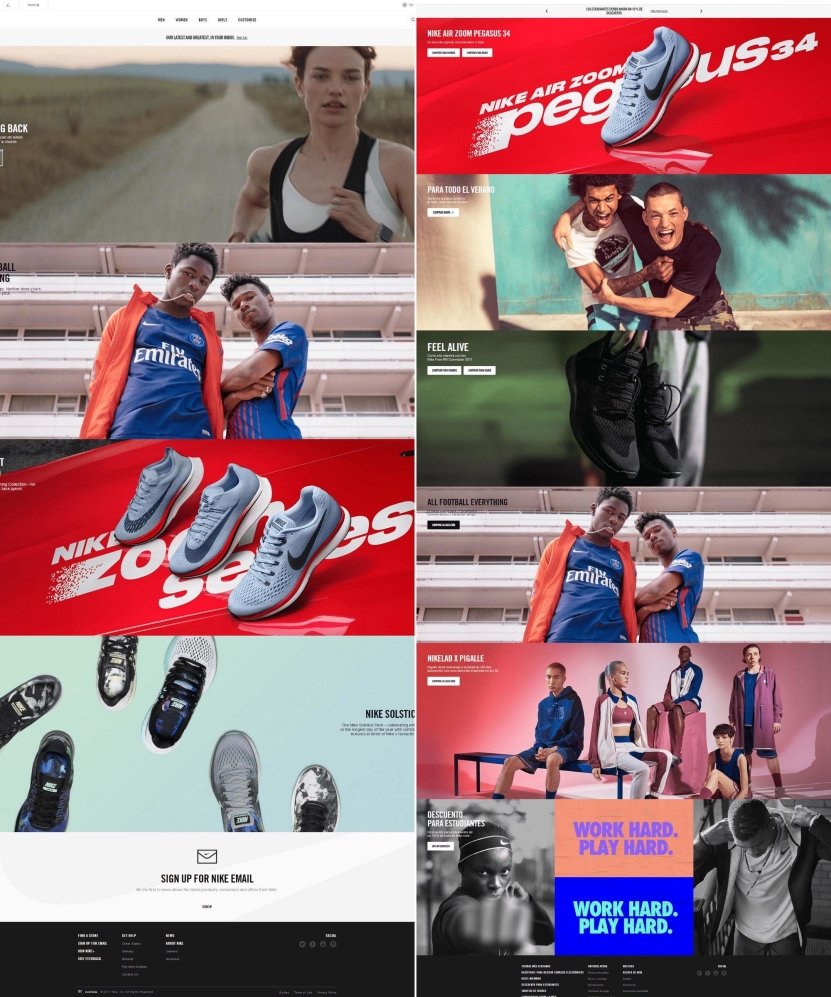 Not only the language is different, but the content is also different.
We all know how important customer reviews are. Now, imagine this:
People from Spain reading reviews from other Spanish-speaking people. People from France reading reviews from other French-speaking people. If that didn't boost conversions, I don't know what will.
Here's an example of how Nike (yes, again!) display customer reviews based on their localized content.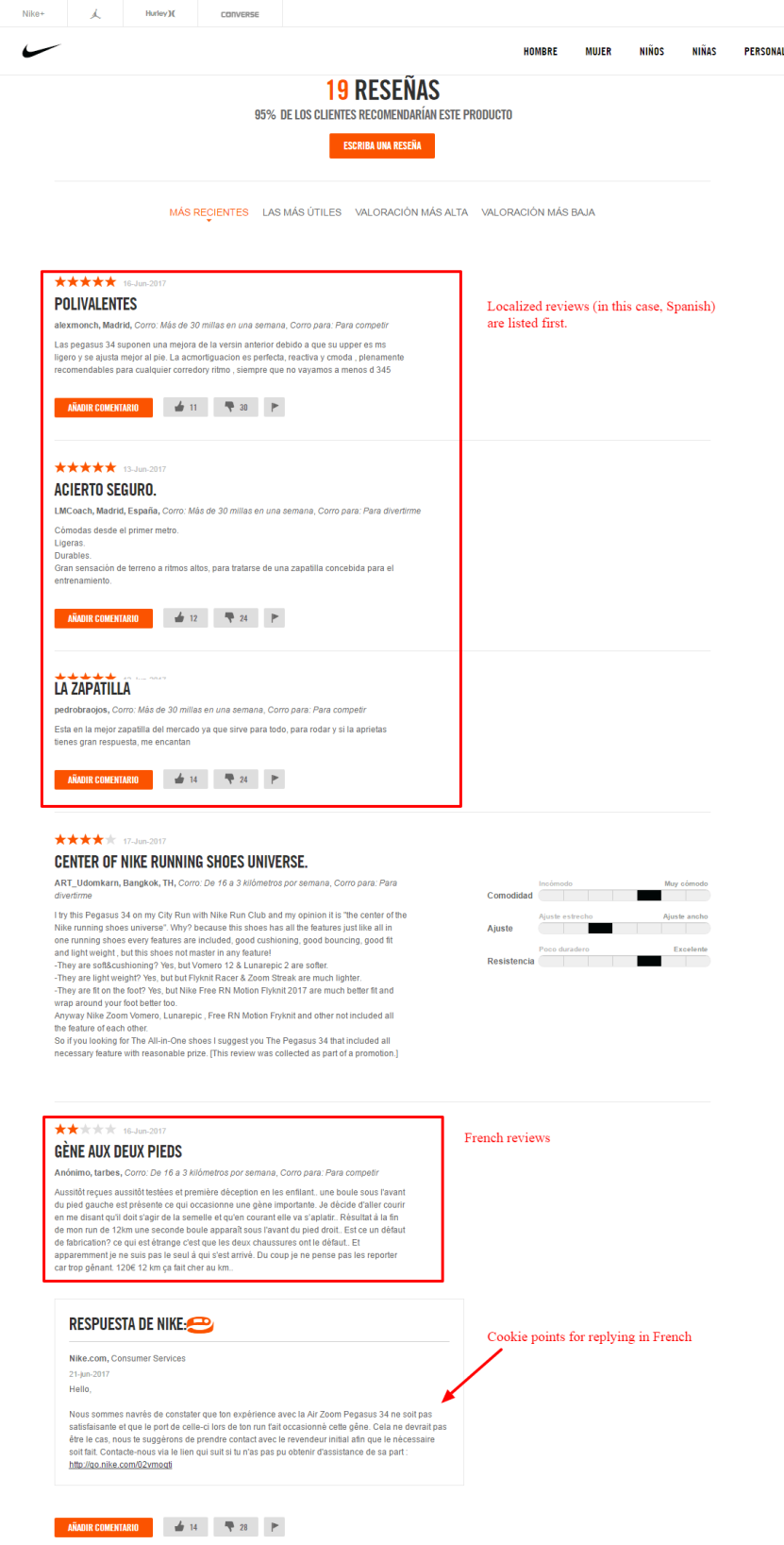 You can (and should) do more than language and currency conversions. In fact, localization should also happen OUTSIDE of your website; your social media profiles, for example.
Adidas is a great example of this. If you go to their Adidas Indonesia Instagram profile, you'll see not only the typical Adidas rock-stars, like Lionel Messi and Karlie Kloss but also the local influencers (and it's in their local language too, which is a big plus!).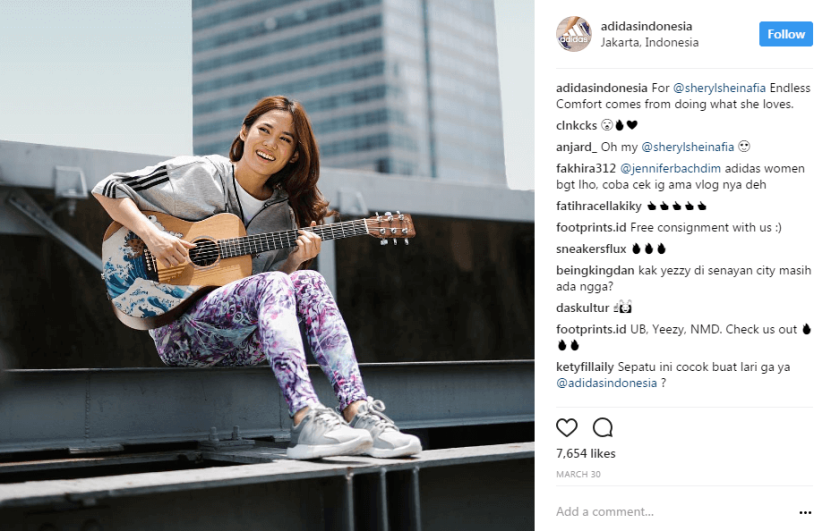 Here are a few ideas to localize your content marketing other than the ones we have mentioned above:
Integrate or collaborate with local companies,
Create local advertising (i.e. display ads, print ads, video ads, etc.) that appeals to locals,
"Hijack" local news and trends,
Choose local buyers' preferred payment methods.
[Omnichannel marketing strategy #2] Don't let your mobile site be the Achilles heel
Omnichannel marketing is being driven, in large part, by mobile devices.
There's only one problem…
The vast majority of mobile sites still lag behind the bigger, bulkier desktop ones. Which completely undermines any omnichannel marketing effort.
57% of users will not recommend a company to a friend if a mobile site is not designed well, and 40% of users will go to a competitor's site if they have a bad mobile experience.
That starts with layout and hierarchy. Because on tiny screens, the important stuff needs to be front-and-center, with secondary elements collapsed underneath. (In nerdy web dev terminology, mobile-first responsive sites are built on a 'grid system' that allows for easy expansion and collapsing depending on screen size.)
Here's an example of mobile-first design compared to the larger desktop version:
Screen size isn't your only limitation, however.
Limited processing power is a big one. Because it gives way to a silent, deadly killer that many don't like to talk about: speed.
For example, Google just recently announced new benchmarks for mobile page speed.
Their study showed that the average mobile landing page takes 22 seconds to load.
You already know that's slow. Like, snail-paced slow.
But here's the really bad news.
"The probability of someone bouncing from your site increases by 113% if it takes seven seconds to load."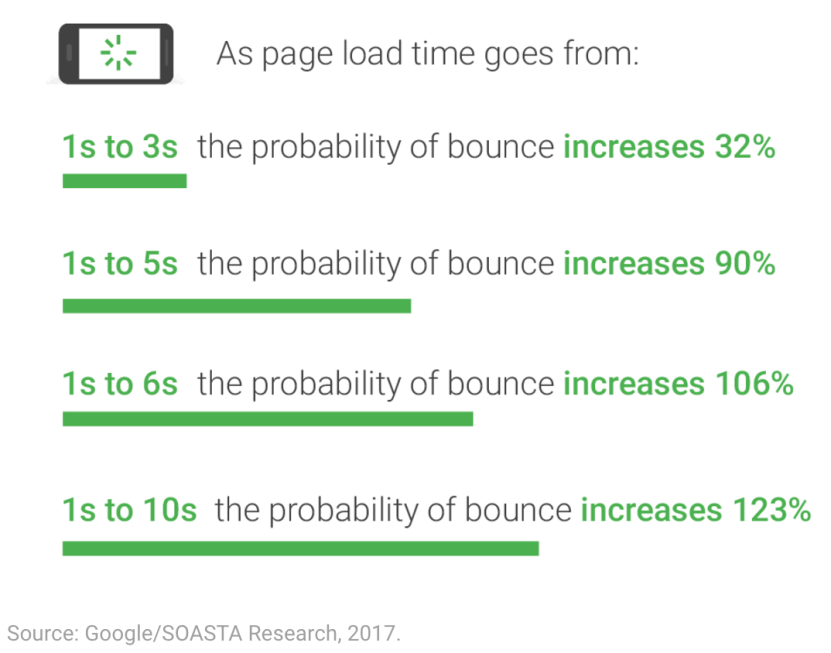 Kinsta's own Page Speed guide found similar results, with "74% of would abandon mobile sites that don't load within 5 seconds."
Smaller screens, limited processing power, and shoddy connections can spell disaster for over-bloated websites and CMS'.
[Omnichannel marketing strategy#3] Shoppable, user-generated feeds
Looking for social hacks?
Look no further than Walls Need Love, who's able to generate 94% of its social traffic from Pinterest alone with a three-pronged approach:
They partner with bloggers to help them create content and take amazing photos
They use those photos for basic, organic social promotion to test, and see which perform best.
Then they take the best performers of the bunch and use Promoted Pins and Buyable Pins to scale results
Social commerce companies like BazaarVoice and Yotpo are also helping companies curate user-generated content, that can then be redistributed back to Instagram, Pinterest, and more.
For example, companies can create browsable galleries, uploading photos from all different users to show site visitors real people using the product and promotes conversions; capitalizing on Instagram's 5X growth rate in usage over any other social platform.

Turning this Instagram photos into shoppable content makes the buying process even more personalized and seamless. Users can click on the shoppable photo tag of the item, which will take them to an in-app product description page, giving them the prompt to "Shop Now."
Services like Like2Buy help make a company's Instagram shoppable.
Users can click the company's Like2Buy link, which will take them to a replica of your Instagram feed. They can then click on the specific photo they were interested in, which will pull up prices and links to the products. In addition to paid tools, brands can also integrate sales links back to their website in their Instagram bios and captions.
[Omnichannel marketing strategy #4] Discounts aren't dead, either (Use them effectively)
Coupons are often what convinces the customer to ultimately buy, according to a study commissioned by RetailMeNot: Almost 80% of those surveyed said that that digital coupons "close the deal" for them when undecided on a purchase. Here are a few discount/offer ideas that are more than your typical "20% discount for all products" offer.
Multi-buy offers: Multi-buy offers give customers multiple products for a price that together is less than if purchased separately. This is a good way to sell less popular, more-expensive products at full price by putting them together with a discounted popular item.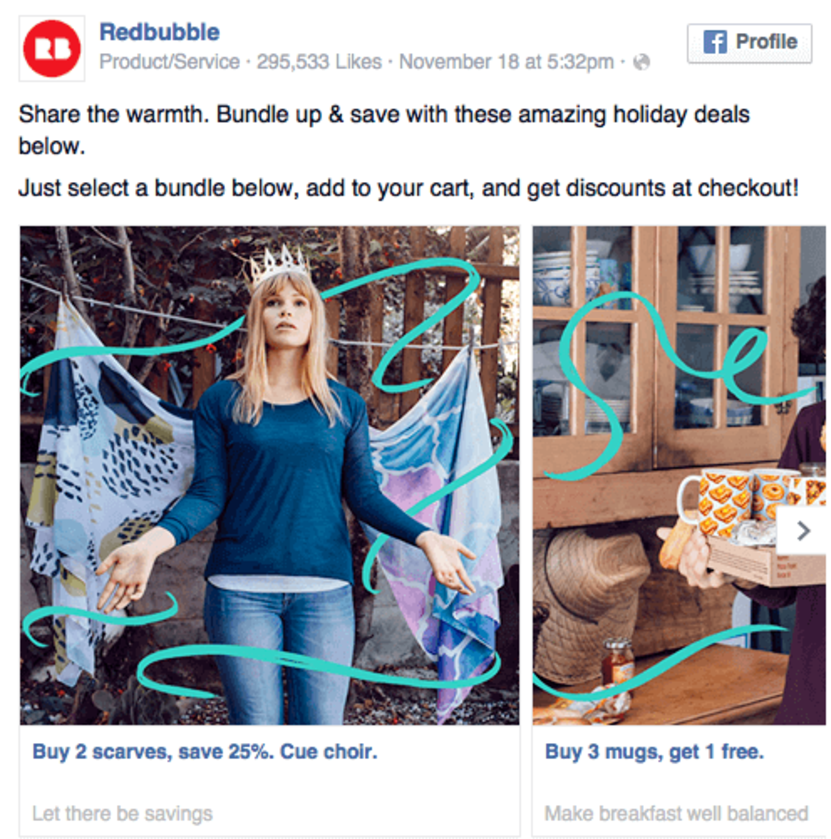 Volume-based discounts: With volume discounts, shoppers receive additional percentages or amounts off when buying a certain threshold of product. For instance, if you spend $100, you get 10% off your purchase, but if you spend 150, you get 15% off. This "buy more, save more" model prompts more movement of the product at a lower price per piece.
Gift with a purchase: Sometimes if a buyer is on the fence about a product, a free gift can be the tipping point to make them purchase. Even better if the gift is something that the buyer wants AND promotes the brand. Like a free t-shirt with the company logo on it.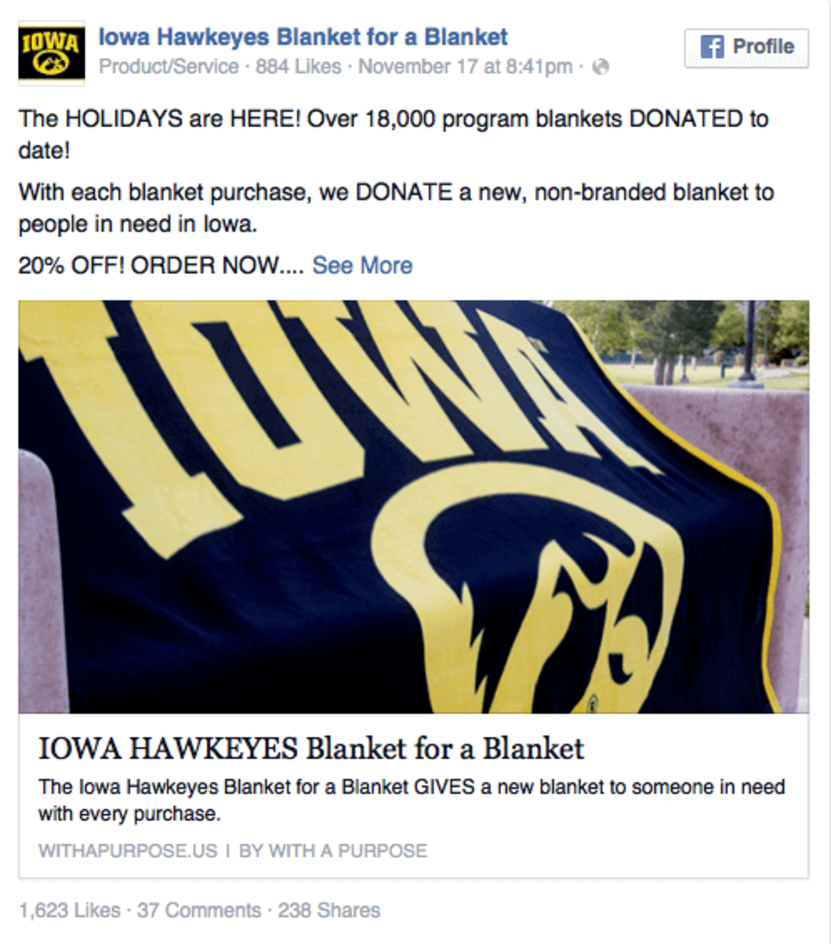 BOGO: Buy one get one free (or buy one get one at a certain percentage off), or BOGO, works by raising the prices of purchasing a single item when it means that purchasing multiple is a better deal. When a customer can pay almost the same price for two items as they would have for just one, it's hard for them to say no. Retailers make up what they are selling in volume what they lose in margin.
With 85% of consumers looking for coupons before even visiting a retailer, there's no denying 'em.
Core dna provides our clients the opportunity to use discounts and vouchers for these coupon scenarios and many others by setting up a series of rules and actions that integrate into the retailer's website and are automatically applied at checkout.
Each discount gets a name and description and can be set up as coupons (which are not automatic but activated through a customer-inputted coupon code).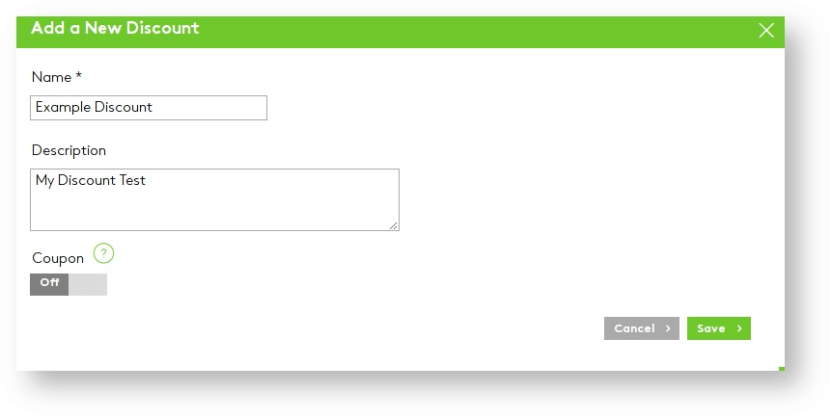 For a discount to apply for the shopper, all pre-set conditions must be met. These can include the price, item quantity, or the date of purchase.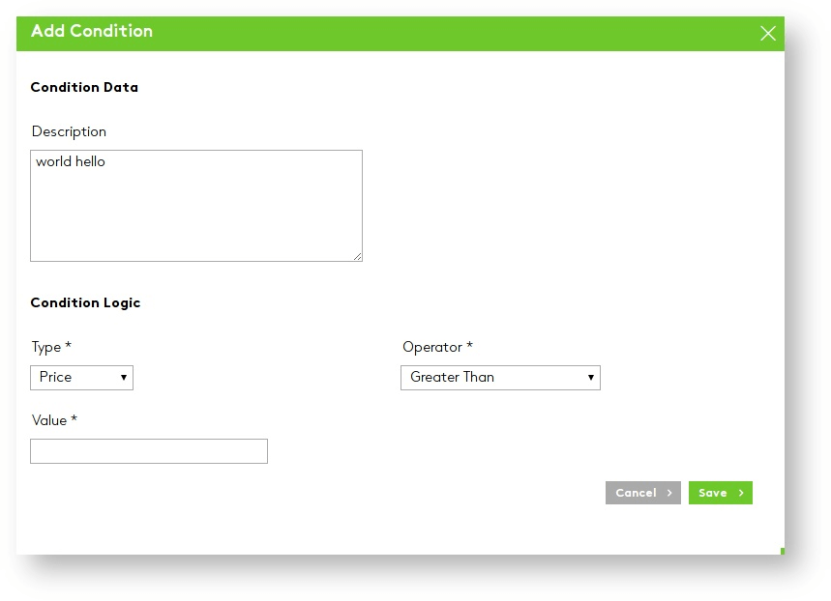 Then, you can decide what action should be taken, based on the discount, like percentage off, which items the discount applies to, how it impacts the shipping rate, etc.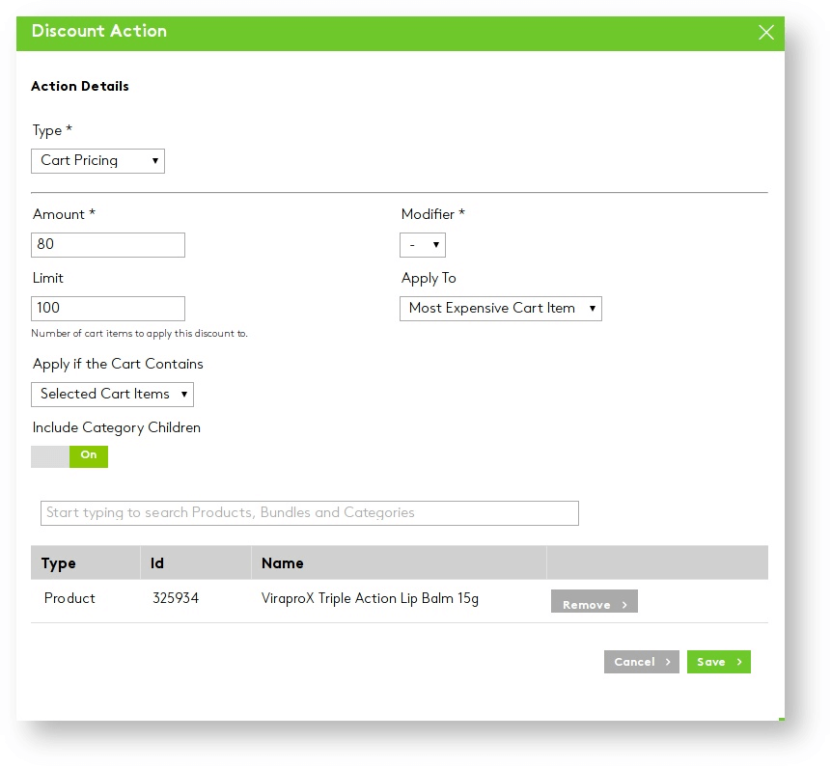 [Omnichannel marketing strategy #5] Incentive MOAR UGC with contests
Contests can generate UGC into free promotion and endorsements, especially when votes are required as contest participants will share their content.
UCG provides the added bonus of brand new and fresh content, which also appeases the SEO gods.
Lay's has become famous for this with their "Do Us a Flavor" contest, offering $1M to the user with the best chip name. Ever tried Lay's Pickles and Ice Cream? Of course not -- that entry did not win.
Another idea is to hold a UGC contest in which users get to create product videos and descriptions. Customers are a brand's biggest asset, and their reviews and real-life use of the products matter. And, according to Octoly, user-generated videos on YouTube are viewed 10 times more than videos created directly by the brand.
Nextel's 2013 video campaign asked users to create snippets of "one minute of courage," and showcased UGC of people doing wild and crazy things to promote Nextel's "if you're unhappy with something, change it."
The result? 7 million views on YouTube. Not bad.
Contests increase visibility, promote engagement, and bring traffic to brands. There are many tools out there to help companies create effective contests.
Gleam works with brands to produce viral competitions and manages responses.
KingSumo manages viral giveaways to promote email growth.
Rafflecopter runs giveaways without IT or coding experience required.
Core dna encourages UGC for contest and competition promotion.
[Omnichannel marketing strategy #6] Craft a recognizable brand voice
The team at Frank Body (my favorite eCommerce company; purely from a marketing angle ;)) started their product promotions entirely over social media.
Now shipping their product to more than 149 countries, the company has expanded to include a brick and mortar presence to round out the full omnichannel experience.
Frank Body knew this expansion was critical, and they now work with retailers who are known for highly-curated offerings, along with companies that have become the go-to places for finding new and quality brands.
The beauty product company set themselves apart by bucking the trend of corporate language and scientific jargon to talk about the product.
Instead, they created the character "frank" to engage with their audience in a relatable, direct way.
Frank is cheeky and, well, frank. And that voice and style are present in every aspect of the company's branding.
Frank's voice is part of what differentiates the company from the saturated beauty business.
Focusing on how you talk to customers helps build loyalty and brand recognition over and above your well-designed logo. As Ann Handley asks, "If the label fell off, would people know it was you?"
Handley suggests considering brand voice at all corners of their reach, not just the flashy homepage and social channels. Error pages, the About Us section, the FAQ Page -- all in play. She suggests honing that voice with a deep dive into what makes the company unique:
What makes the product special?
What's unique about the way you do business?
What's the culture like?
Brand voice is how company communicates with customers and should remain constant across all platforms, collateral, and physical locations.
[Omnichannel marketing strategy #7] Create a movement by standing up for something
Purpose-driven companies are on the rise.
And they're also moving the economic needle as creation frequently comes from the want to give back to improve other's lives.
These companies appeal to the heart and goodwill of the consumer, and then reap the rewards:
47% of customers buy at least monthly from brands that support a cause, and
72% would recommend the brand or product over one that doesn't support a cause.
Toms has set the standard for creating a movement on a global stage.
Giving a pair of shoes to a child in need with every purchase of shoes by a customer has resulted in more than ten million shoes given out worldwide.
Toms' former Chief Digital Officer, Zita Cassizzi, says their popularity and success comes in part by connecting with the customer. "These customers are expecting for you to be where they are, the moment that they want [to engage]. They're expecting this connection from you right away."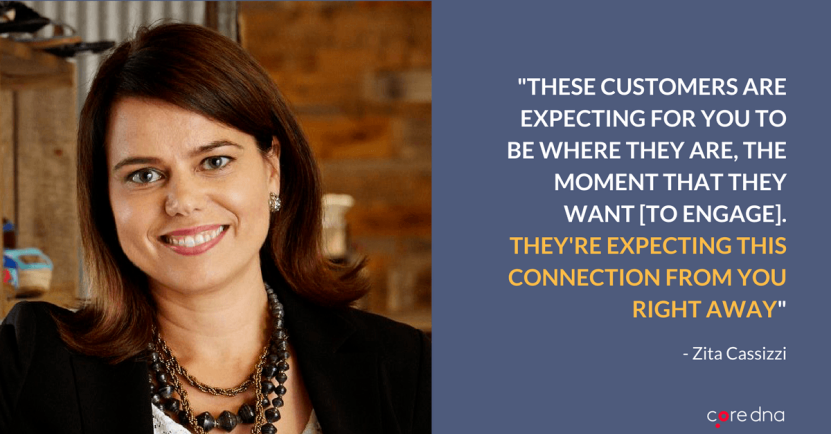 Toms engages with its customers in a variety of ways from many different touch points, but ultimately doesn't spend much of its budget on traditional marketing, realizing that their target demographic wants digital. 83% of their customers have smartphones, and 75% make daily posts on social.
"They're leading this omnichannel and omni-connected world. They're 82 million strong, between 18-to-24, and we know them well because they really have spread [information] about TOMS with a word-of-mouth [effort]."
Brands can emulate the social movement model but should make sure the movement still aligns with the current business goals.
Ogilvy analyzed multiple examples of social movements by brands and companies to see what works. There are a variety of key steps to take to build an effective social movement campaign, but most movements of these kinds succeed under the assumption of four similar tenants:
One, focused purpose,
An authentic mission,
Low barriers to entry, and
A commitment to cultivate growth.
Read this next: Direct-To-Consumer Brands: 6 D2C Companies That Are Killing It (And What You Can Learn From Them)
[Omnichannel marketing strategy #8] Create product category-level buying guides
Create even more fresh content with buying guides that can be segmented and broken down into seasonal and customer-based info.
Seasonal buying guides, as opposed to less-frequent, long blog-styles posts will bring customers back more often to see what is new and available. Making these guides seasonal gives even more incentive for the customer to buy. And these lead magnet-esque buying guides take away stress from consumers; perfect for loyal customers to feel more comfortable and knowledgeable about the product.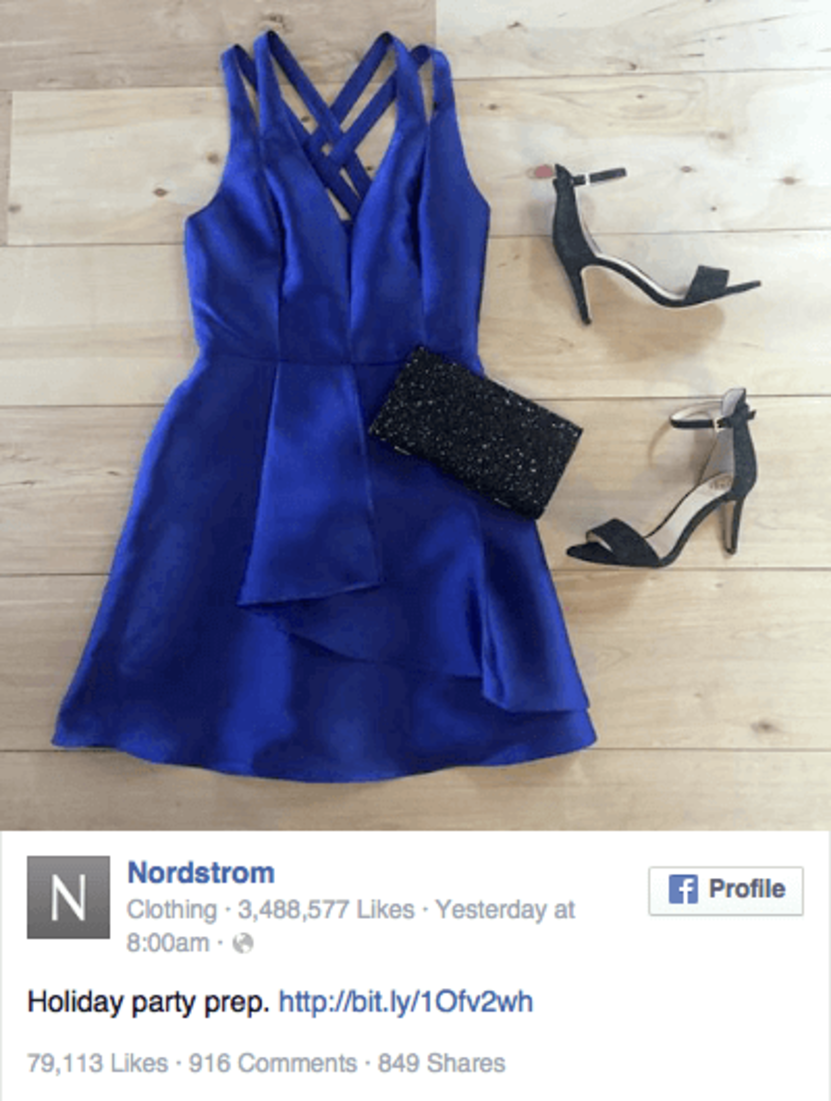 Buying guides can also be broken down by personality (gifts for different types of dads, for example), and can feature a collaboration with an opinion leader (like "Jenna's Picks").
They can also be a great opportunity for the upsell: by showing items that complement each other, it can be hard to pick just one.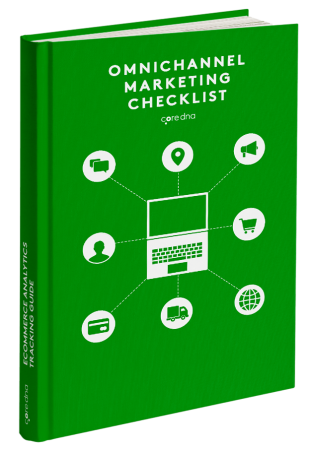 Bonus material: 17-step checklist for omnichannel marketing success
Conclusion
Omnichannel marketing isn't a tactic.
It's not even a tip or a trend. It's an evolution.
It's the coming together of many different factors (like mobile and social) to advance the way consumers expect to shop.
But omnichannel marketing isn't necessarily easy to execute, either. It requires increased coordination and streamlining of services.
That extra work, though, ultimately pays off. It provides a better experience for consumers.
And, best of all, more opportunities for growth for retailers.
Companies are no longer bound to just retail or constricted to open and close times of their brick and mortar locations.
Instead, today, eCommerce companies can reach more people, faster, and easier than ever before.
So, to recap, here are the 8 marketing ideas you need to try to make your omnichannel marketing strategy omnipresent and omnipotent:
Be global, but act local with localized content (marketing) strategy
Don't let your mobile site be the Achilles heel
Shoppable, user-generated feeds
Discounts aren't dead, either. Use them effectively.
Incentive MOAR UGC with contests
Craft a recognizable brand voice
Create a movement by standing up for something
Create product category-level buying guides