How to Manage Coupons and Discounts With Core dna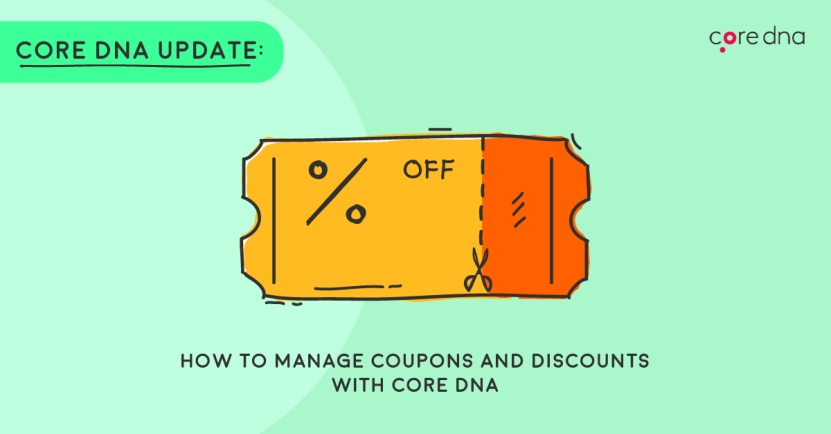 Global eCommerce success depends heavily upon a strategy that's easy to define, but hard to execute; usher in first-time buyers, and retain them as loyal customers.
Coupons and discount codes play a significant role in making that strategy work in the long term.
International brands like Stanley PMI and Tivoli Audio trust Core dna to drive their eCommerce presences because of the features offered to facilitate eCommerce growth—and that includes coupon and discount code management.
Here's a short video showing Core dna's coupon system in action. The video demonstrates the ease of discount code creation, waterfall discounting, and the process of excluding certain products from the discount.
See Core dna in action
Steps to creating a discount on Core dna
There are three main stages
Create the discount

Name your discount,
Give it a description
Choose whether it needs a coupon code to be invoked
Choose if it's a Waterfall discount, i.e. if the discount can effect others

Create matching criterion

Choose which dates, products, categories or individual user criterions should match the discount.

Create action criterion

Chose the action as to what happens, i.e. monetary or percentage discount, additional free item or discount on shipping
More in-depth documentation is available on our integration guide for discounts.