8 Things You Must Remember When Scaling An eCommerce Business Globally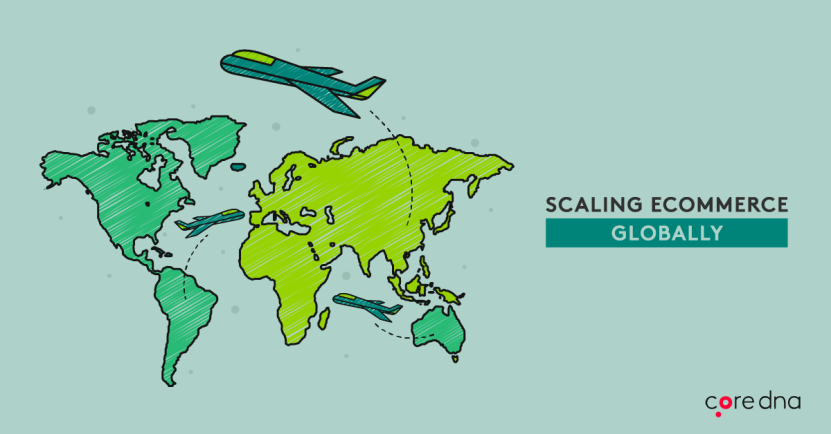 So, you're ready to take your eCommerce business global, huh?
While we certainly admire your ambition, it's safe to say that expanding business operations into other countries isn't as easy as flipping a switch or tweaking the audience demographics for your marketing funnels.
Exchanging goods or services for money across country lines comes with a host of regulatory measures and technical considerations, regardless of whether you're doing business face-to-face or online. There are also important environmental and cultural differences that will influence the way that you present your offerings to local consumers.
In this article, we're going to share eight considerations that you should keep in mind as you develop your plan for going from domestic provider to international distributor.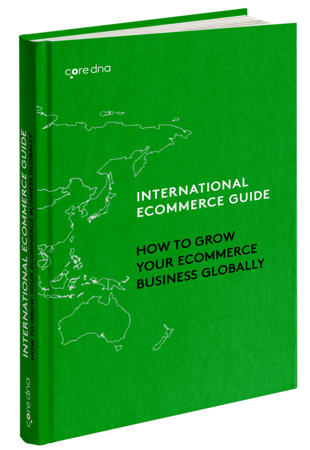 Download our checklist: How to grow your business globally
An 11-step formula to enter international markets.
1. Do you have the resources?
The first question you need to ask yourself is, does your company you have the technology and personnel to serve a global market?
Every global expansion initiative should begin with a period of reflection during which senior leaders attempt to answer a single question:
Do I have the people, products, and technology necessary to serve this new, larger audience? If not, where can I find them and how can I integrate them into my current operations?
"When scaling internationally, ask yourself, 'Do I have the people, products, and technology necessary to serve this new, larger audience?'" – Click to Tweet
These three factors are universally applicable to engaging in cross-border commerce, regardless of how big your company is when you start.
The reason every global go-to-market campaign should start here is because these are some of the toughest challenges to solve. You'll be forced to make important decisions like…
Do I outsource functions like sales, marketing, design and translation services to remote providers, or do I make the substantially larger investment in hiring staff members who are on-location?
Is it more profitable to continue manufacturing and distributing our goods from our existing physical and digital locations, or should we consider opening up additional locations and local websites that are closer to our target markets?
Will our current technology stack be able to stand up to the increased volume of transactions? Do we have the ability to effectively launch, manage, and analyze our performance in multiple independent markets?
These questions take time to answer, and the conversations that lead up to the final decision rarely progress without a substantial amount of debate and reconsideration. Compared to these hurdles, choosing which markets to enter or what marketing messages to use is relatively easy.
2. Is your stack scalable?
From a technical perspective, you have to ask the question: is our technology stack ready to scale at the rate required?
The success or failure of your expansion effort will be directly determined by your ability to deliver an outstanding customer experience to every one of your buyers, regardless of where they might be located.
"Your website platform MUST be able to scale and be robust enough to handle traffic spikes, without breaking your bank" – Click to Tweet
In order to do that, your website and applications need to scale in terms of quantity without breaking your bank, and they need to be robust enough to handle traffic spikes when they occur. A SaaS content management system (CMS) is now the preferred option for growing eCommerce brands because that scalability is taken care of by the vendor behind the scenes — allowing the company to effectively manage marketing, sales, and customer support across multiple channels without batting an eyelid.
We've already put together a definitive guide on how to choose the right SaaS CMS for your business. It includes a 9-point checklist that will help you make a confident decision on the CMS that will be able to adequately serve you and your customers now and in the future.
3. Local laws & regulations
Most goods are safe to sell across borders, but if you are a purveyor of apparel, cosmetics, electronics, health products, nutritional supplements, or safety equipment, your inventory may be subject to additional scrutiny before it is approved to be sold in new markets.
Additionally, restrictions around how products may be transported or stored as well as the certifications, licenses, or fees that are required to be a distributor for certain goods can vary greatly from country to country (or even state to state!)
Make sure that you conduct thorough research into the regulatory environment of ANY market before you commit to establishing a corporate presence there.
Key takeaway: Talk to your legal team or your legal consultant about your plans to move into new markets.
4. Local pricing
There are substantial differences in income levels, currency values, and the perceived value of money from one country to another. You will need to familiarize yourself with the financial environment that exists within your target market and determine how that might impact the way you price your products.
"Make sure your pricing is in their local currency. Pro tip: Make sure to integrate their favorite payment gateways" – Click to Tweet
For example, a piece of clothing that sells for $50 in one country might be too expensive to justify purchasing for a resident of another country. In another case, a piece of clothing in one country may be cheaper to produce or import than in another country. In either case, you're going to need localized pricing engine to help you keep your profit margins where they should be.
Key takeaway: Carry out market research and price comparisons for every new market you plan to enter.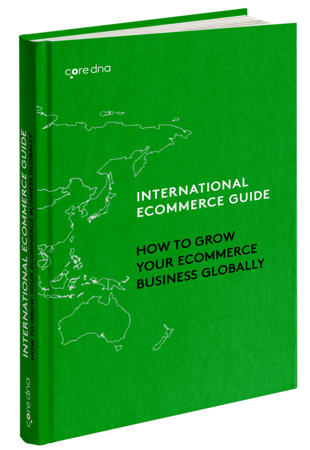 Download our checklist: How to grow your business globally
An 11-step formula to enter international markets.
5. Language challenges
There is a strong possibility that the language you are currently marketing your product in is different from the language that is spoken in your new target market. Although English is a primary or secondary language in most nations, you'll need to strongly consider translating your sales and marketing messages into the native tongue.
Producing localized versions of your marketing collateral comes with its own set of challenges, as hiring the wrong translator can result in a headline coming off as too informal, too vague, or, even worse, offensive.
Tailoring the way that you present your goods to an international audience is a savvy business decision, but you'll need to make sure that you have the right technologies and resources in place to avoid stepping on a marketing landmine.
Key takeaway: Talk to your eCommerce platform vendor and multi-lingual features, and start talking to translation agencies.
6. Cultural sensitivities
Beyond the governmental restrictions that may exist at the local or national levels, there are also important cultural considerations that need to remain top of mind as you introduce your product to new markets.
Engaging in cross-border commerce requires a finely tuned sense for cultural nuances. The last thing you want to do is engage a prospect in the wrong environment or with the wrong message.
For example, your current line of products or even your current marketing strategy might conflict with local cultural norms or beliefs. You will want to make sure that you are intimately familiar with the cultural sensitivities that exist within your target market and adjust your sales and marketing tactics to meet their specific preferences.
Key takeaway: Research your target audience in the context of their location, taking beliefs, cultural norms and taboos into account
7. Competitor presence
Market research is part of any business expansion initiative. Whether you're opening a new office, launching a new product line, or introducing the world to something they've never seen before, you'll want to know what other players may already have a claim to your prospect's time and attention.
Doing business internationally is no different. You'll want to know what competitors already exist and what kind of foothold they have in the region. In some cases, you may be contending with a very established, family-owned business that has close personal relationships with local consumers. If that's the case, you may have a tough time gaining share of wallet in that market.
Remember that competition is healthy. It means there is a demand for your product and that local consumers are willing to pay for it. However, you need to know your competition better than you know yourself, so that you can form a strategy that will quickly and effectively position you as the best option in the space.
Key takeaway: Spy (legally) on your competitors in the region. What are they doing, and how can you beat them?
8. How are your lines of communication?
Are you equipped to effectively communicate with international audiences, both internal and external?
One of the most often-overlooked aspects of getting started with cross-border commerce is communication. Not only do you need to be aware of how you can best communicate with prospective customers in these new markets, you also need to consider how you're going to communicate internally once your organization has grown to two, three, or even five times its original size.
"Make sure you have a system in place to communicate with international audiences – both internal and external. Pro tip: Integrate their favorite method of communications." – Click to Tweet
There are a number of communication challenges that can pop up when you take your eCommerce business global.
For example, how is your organizational hierarchy impacted? What does the reporting chain look like for sales, marketing, manufacturing, logistics, and accounting now that you are serving multiple markets?
To be even more practical, how are you going to encourage and facilitate interaction between your domestic and international teams when things like technological resources, language barriers, and time zones come into play?
Misinterpreted messages or a lack of cross-functional communication has been the death blow to many businesses trying to stand up an international presence. To make sure that your company is prepared for anything, you're going to want to proactively identify communication hurdles and be prepared to deploy a solution whenever they occur.
Key takeaway: Address your digital workplace, particularly your intranet, with a view to eliminate silos.
Watch video demo
One step at a time
Growing your business beyond the borders of your current headquarters is an admirable and, more importantly, realistic goal. However, it's not going to come without some considerable challenges — and it's not going to happen overnight.
Our recommendation is that you take your time, analyze the expansion from every angle and safeguard your every move by equipping yourself with the right technologies that can help you scale and deliver personalized shopping experiences in the process.