How to Choose a SaaS CMS: The 9-Point Checklist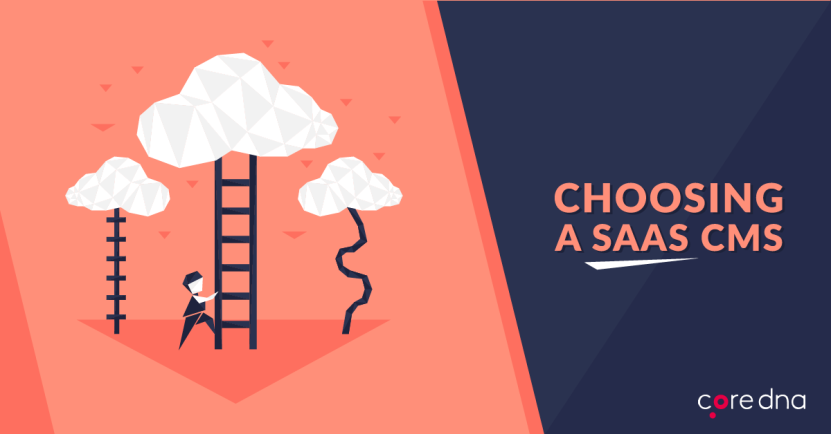 Choosing a Content Management System (CMS) is a gigantic decision. The bigger your brand, the more people will rely on your CMS to provide great backend and frontend experiences.
But if you're leaning towards a Software as a Service (SaaS) CMS, you need to put each potential product through the traditional process of choosing a CMS — and then some. To help smooth out your selection process, we've put together a list of 9 key things to look out for when choosing a SaaS CMS. But before we jump into that checklist, let's recap on what exactly a SaaS CMS is.
In a hurry? Here's what you'll find in this article: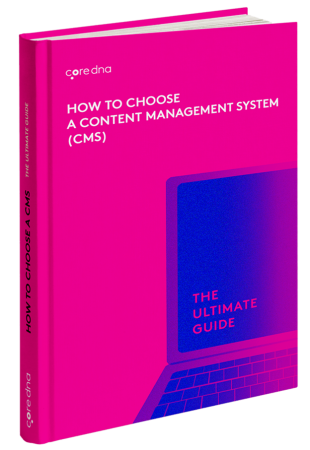 Choosing a CMS? Download this guide (plus a bonus checklist to ask your CMS vendor)
The definitive guide to choosing the right CMS for your business.
What is a Software as a Service (SaaS) CMS?
When it comes to adopting a CMS, a brand has three options:
Build: You could rally your development team and build your own, bespoke CMS from the ground up, or on top of open source platforms. This road is long, costly, potentially buggy and full of ongoing maintenance.
Buy: You could buy a CMS from a respected software vendor, and this has traditionally been the best option for most brands. However, prices are high, deployment time is long and you may be left to your own devices unless you pay hefty support fees to the vendor.
Borrow: Imagine using software that you don't have to buy and move in-house. It exists in the cloud, allowing you and your team to log in and operate from anywhere. All the while, the vendor maintains the software, handles the hosting and deals with all your support queries, all for a monthly or yearly fee. That's SaaS (Software as a Service).
A SaaS CMS offers you similar features to your current self-installed CMS. But, instead of being installed locally you're relying on the cloud to offer you a distributed CMS, which can be configured to your unique website needs.
Popular SaaS CMS have traditionally catered to SMBs (think Squarespace and Wix), while more recently, enterprise SaaS CMS vendors such as CrownPeak, Zesty.io, Kentico, Contentstack and Core dna have emerged to bring that same technology to larger companies along with greater scalability, security, and enterprise marketing features.
How will a SaaS CMS help my brand?
With a SaaS CMS, you don't have to worry about any of the issues that come with upgrading, maintaining, or hosting your websites and apps. On the contrary, the "service" part of SaaS means that the vendor will handle all those headaches for you, allowing you to focus on more pressing issues.
Still, a SaaS CMS isn't the best fit for every style of business. Some businesses don't like the idea of outsourcing the security of their data to a third-party company. This is doubly true if you deal with sensitive data on a regular basis. However, maintaining high-levels of security compliance across your own website does take a lot of work, and if the vendor is trustworthy, with a strong history of client satisfaction, this culture of distrusting third parties should probably be set aside for the sake of progress.
In fact, SaaS companies are communally held to a high standard. By their own definition, they handle infrastructure, work to provide faultless software and keep security at enterprise-grade standards. Sure, not every SaaS company hits the mark, but most do — and it would be a mean feat for any brand to match that standard with their software held on-premise.
Are SaaS CMSs cost effective?
Enterprise SaaS content management systems often require relatively high monthly or annual fees. Some brands do the maths and quickly work out that buying a product would work out "cheaper" after the first year or two.
However, those calculations are often erroneous. They don't factor in the money they'll need to invest in things such as paying the vendor a support or consulting fee to help deploy the CMS, employing more developers to help with ongoing maintenance fees to third-party developers, the costly process of updating the product — and of course, the time it takes to organize all of the above.
And perhaps more importantly, speed is never factored into such equations, despite being pivotal. While SaaS products are available on-demand, buying and deploying a product can take months.
If you're convinced by the monetary savings and the lack of maintenance required for a SaaS CMS, the checklist below will help you weed out the sub-par products from the batch of SaaS CMSs that you're choosing between.
Sure, your company could handle everything, but the question is; what is the core focus of your business? Are you really a technology company?
The reality is, thanks to the emergence of SaaS companies, technology is no longer the differentiator. While their software is totally taken care of, brands are focusing on improving their products and services to help them stand out from the crowd.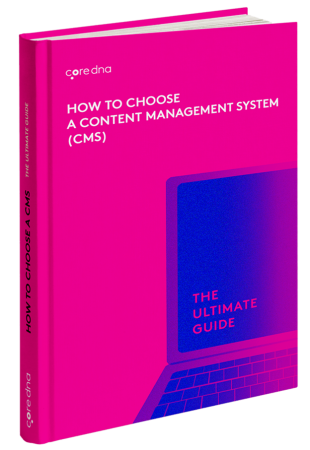 How to Choose a CMS: The Ultimate Guide (With Bonus Checklist To Ask Your Vendor)
The definitive guide to choosing the right CMS for your business plus bonus questions and checklist to ask your CMS vendor.
How to choose a Software as a Service (SaaS) CMS: 9 things to look for
Choosing to invest in a SaaS CMS can be a big step. For that reason, we've compiled a short but robust checklist so you can put any SaaS CMS through its paces. Get that pen and paper ready!
[SaaS CMS checklist #1] Is it really a SaaS platform?
As the customers discover the benefits of borrowing platforms instead of building them, vendors are shifting their legacy platforms to the cloud and calling themselves SaaS. But all they're really doing is moving you from your current hosting provider to a new hosting provider.
The key to identifying a SaaS platform is seeing evidence of continuous innovation and improvement. No period releases, no versions, no upgrades, a continuously evolving system that can grow and change as your business changes and grows.
[SaaS CMS checklist #2] Is it flexible?
With a SaaS CMS, you'll have a central hub to manage your website or an entire fleet of websites. As well as this, the platform should allow you to easily be able to add new users, deploy new websites, and add new features to your site at speed.
[SaaS CMS checklist #3] Are there fixed fees?
Most SaaS CMS offer a few different price points to meet the needs of your business. Pricing is typically based on the number of users, the size of your organization or the overall feature set you require. If you demand customization to a current SaaS CMS, then some do allow for package customization before calculating your monthly fee.
But make sure you find out sooner rather than later about what those fees are, and how long they'll remain fixed — or be prepared for crooked financial projections on your end.
[SaaS CMS checklist #4] Is it scalable?
You'd hate the growth of your business to be limited by technical needs.
With a traditional or on-premise CMS, you'll need to draft in additional bandwidth or buy larger servers to expand the size of your online project. As for building a new site and managing multiple sites at once, well, let's just say it can get tricky.
SaaS CMS vendors often boast about how easy it is to scale their product, but be sure to ask for examples and demonstrations. Also, look into whether or not the platform can handle multi-site management from the same dashboard.
[SaaS CMS checklist #5] Is it reliable?
Security and uptime are two major areas you need to focus on. SaaS CMSs are engineered for reliability and scalability, but that doesn't mean every SaaS CMS vendor can live up to their own hype.
A SaaS CMS should be able to easily handle traffic spikes and multi-site traffic without having to downgrade user experiences. Ask for proof or case studies to make sure.
[SaaS CMS checklist #6] Can marketers use it?
If you want a smooth transition process, be sure that the people in your organization who will use the CMS most — your marketers and content writers — will be able to use it.
Is it a purely headless CMS with no frontend templates or WYSIWYG interfaces? If so, be prepared for that with the right tools to help your marketers adjust. If those tools are available (Yay for decoupled CMSs!), then all you have to do is ensure those features are up to scratch.
[SaaS CMS checklist #7] Is it future-proof?
Speaking of headless and decoupled content management, it's wise to adopt a CMS that fits into at least one of those categories in some way, shape or form.
As new devices and channels emerge over the years, you'll want your CMS to be able to deliver content wherever you want it to appear. So, future-proof your choice and make sure headless is content management is possible.
[SaaS CMS checklist #8] Is the Service Level Agreement (SLA) fair?
When you opt for a SaaS product, you'll need to sign an SLA. This ordinarily outlines the commitments that the vendor undertakes, as well as the penalties they will incur if they fall short.
For example, the vendor may commit to delivering a certain percentage of uptime, and may also commit to a response time to emails or support requests. Check all of these elements are in place, and in line with what your brand needs. If the SLA isn't up to scratch, don't be afraid to call the vendor out and ask for an amendment.
[SaaS CMS checklist #9] What's customer support like?
Last but certainly not least, you'll want to triple check how well the vendor does when it comes to supporting their existing clients. Do they respond quickly to emergencies? Are they available at all hours of the day? Are they even friendly?
Getting an authentic answer here is tricky since any vendor will show you their prettiest face during the courting process. So, try reaching out to existing or past clients of the vendor to get a clearer picture of what goes on behind the digital curtain.
Watch video demo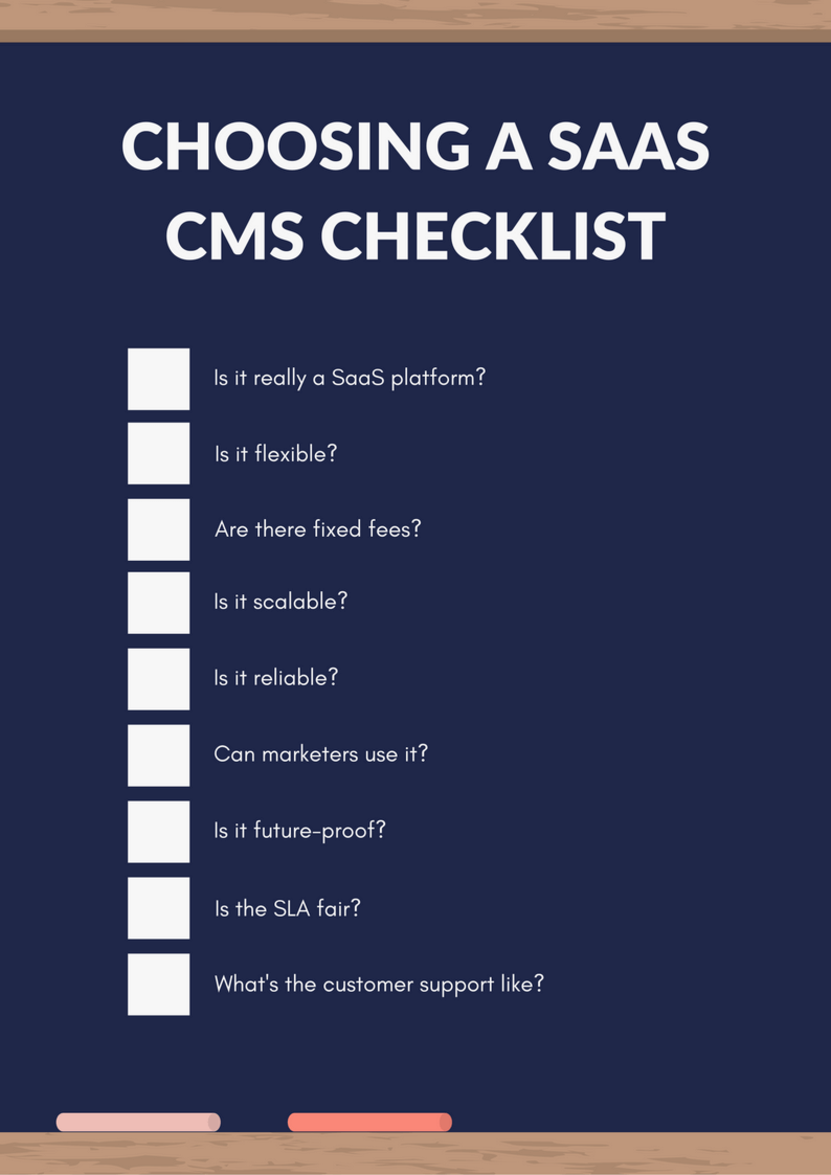 Questions to ask a SaaS CMS vendor
If the SaaS product you're considering check out against the list above, you'll want to make sure of your findings by posing some questions to the vendor in question. Here are a few questions you could ask: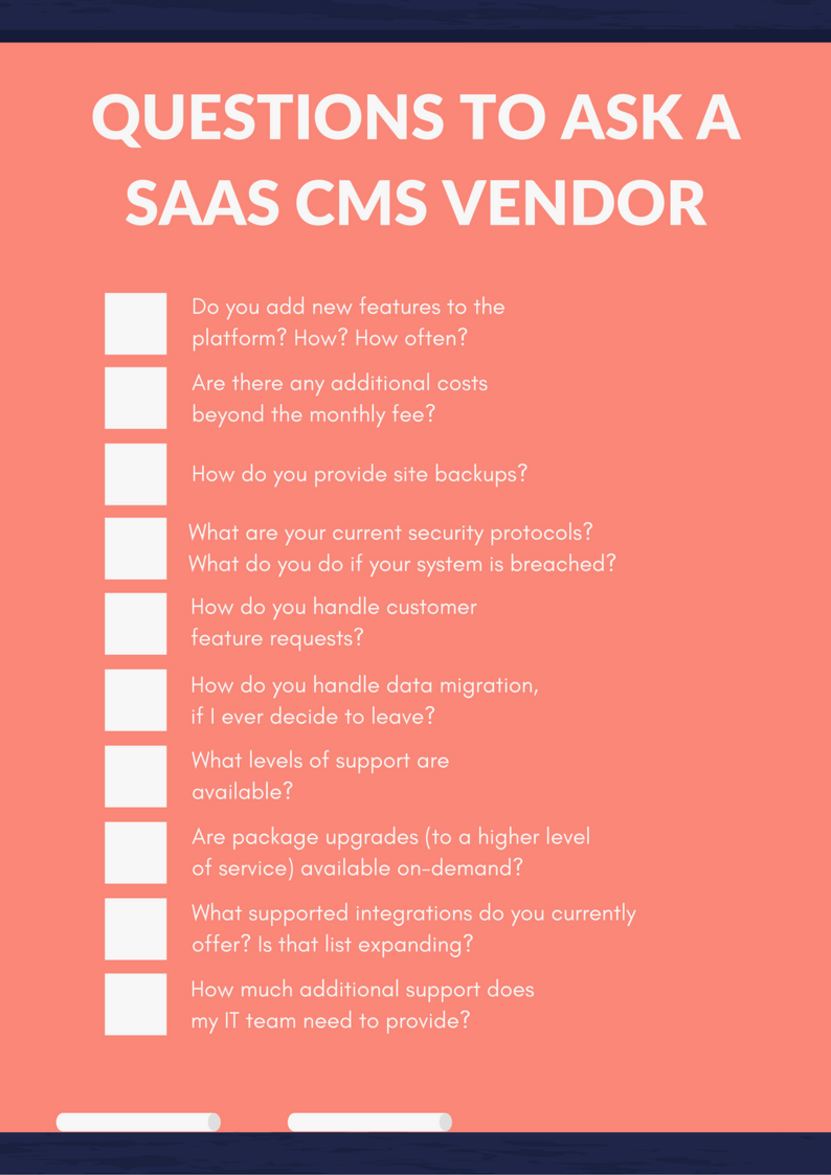 Do you add new features to the platform? How? How often?
Are there any additional costs beyond the monthly fee?
How do you provide site backups?
What are your current security protocols? What do you do if your system is breached?
How do you handle customer feature requests?
How do you handle data migration, if I ever decide to leave?
What levels of support are available?
Are package upgrades (to a higher level of service) available on-demand?
What supported integrations do you currently offer? Is that list expanding?
How much additional support does my IT team need to provide?
Choose well — But in the worst case scenario...
Want to hear one more benefit of SaaS products? Because they're much faster to adopt and deploy, they're also a lot quicker to ditch if things don't work out. Sure, that's a situation that one can't bear to think about — but it's a lot less of a nightmare if you're borrowing the tech instead of buying it, right?
Looking back on the positive side, brands are increasingly adopting SaaS CMS solutions for good reasons. They can be the ideal fit for large business looking for a flexible, innovative and scalable approach towards managing their content.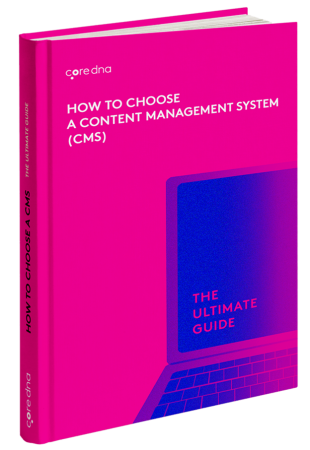 How to Choose a CMS: The Ultimate Guide (With Bonus Checklist To Ask Your Vendor)
The definitive guide to choosing the right CMS for your business plus bonus questions and checklist to ask your CMS vendor.