Contentstack: 13 Things You Need To Know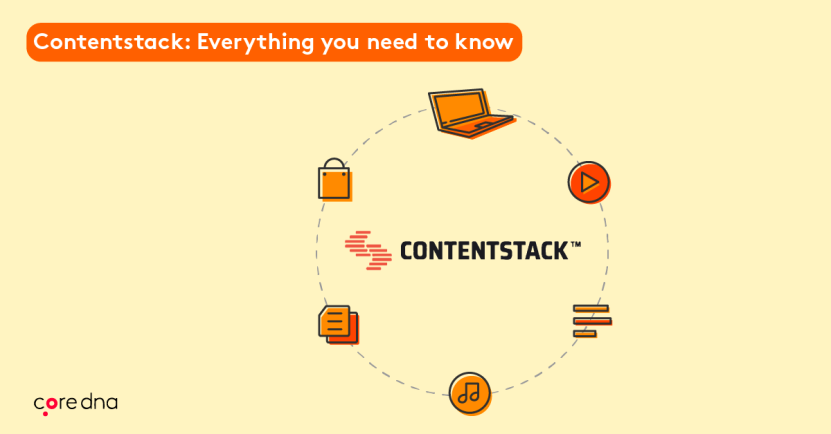 Deciding on your next content management system can depend on several factors, including your current tech stack, the requirements of different departments, your current priorities and where you see your business heading in the future.
In the world of headless CMS platforms, Contentstack has been grabbing a few headlines in recent years with a recorded $31.5M in venture capital funding to date and a host of new initiatives.
However, while good press coverage can be valuable, it doesn't necessarily tell the whole story about how well a product can meet your business's needs.
In this article, we'll dive into Contentstack to uncover everything you need to know and see if it truly stacks up to the demands of modern enterprises.
Want to know more about Contentstack? Here's what you'll learn in this article: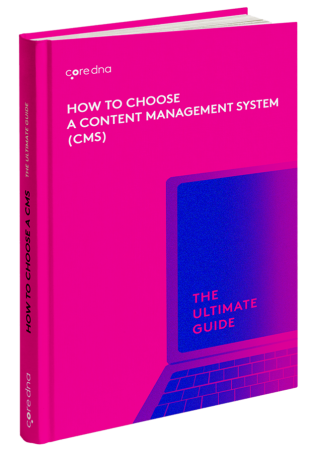 How to choose a CMS: The ultimate guide (with bonus checklist to ask your vendor)
The definitive guide to choosing the right CMS for your business plus bonus questions and checklist to ask your CMS vendor.
What is Contentstack?
Contentstack is a customer experience platform (CXP) that is redefining how content is created, managed and published in an enterprise environment.
It facilitates personalized and engaging interactions between businesses and their customers on websites and other digital touchpoints in the customer journey.
Contentstack has been used by brands such as Chase, Cisco and Sephora. A founding member of the MACH Alliance, Contentstack features a user-friendly interface that aims to help central content teams provide more autonomy to subject matter experts and other content creators within an organization.
Is Contentstack a headless CMS?
Yes. Contentstack now categorizes itself as a customer experience platform, citing the shift from developer-focused headless CMS platforms to more customer-oriented platforms that provide marketers and non-technical team members with the tools they need.
However, at its core, Contentstack is an API-based, headless content management platform that enables businesses to deliver content to multiple devices, including websites, mobile devices, IoT, AR, VR and more.
Does Contentstack have a headless commerce capability?
As a headless CMS, Contentstack does have headless commerce capabilities. While not native, Contentstack can seamlessly connect to an eCommerce platform.
For eCommerce stores, all product-related content can be managed from within Contentstack, including product descriptions, website, marketing and blog content.
Orders, pricing and cart details can then be managed within the integrated eCommerce platform, such as commercetools which Contentstack recommends.
What is Contentstack best used for?
Contentstack is ideal for websites that include customized designs across multiple pages. If you're building large websites that require high volumes of content, want to achieve omnichannel content delivery and easily integrate third-party apps while still maintaining a high level of security.
How much does Contentstack cost?
Contentstack's pricing plans start at $995/month for the starter package. This works with teams managing single-property sites.
The grow package meant for teams managing single-property sites, apps, and IoT starts at $4500/month.
Pricing for the final scale package meant for enterprise-level organizations requires contacting the sales team.
Contentstack pros
7 things Contentstack is good at.
1. Improved user-friendly interface
Contentstack features a user-friendly interface that includes a rich visual editor and modular blocks that enables non-technical users to manage content without developer assistance.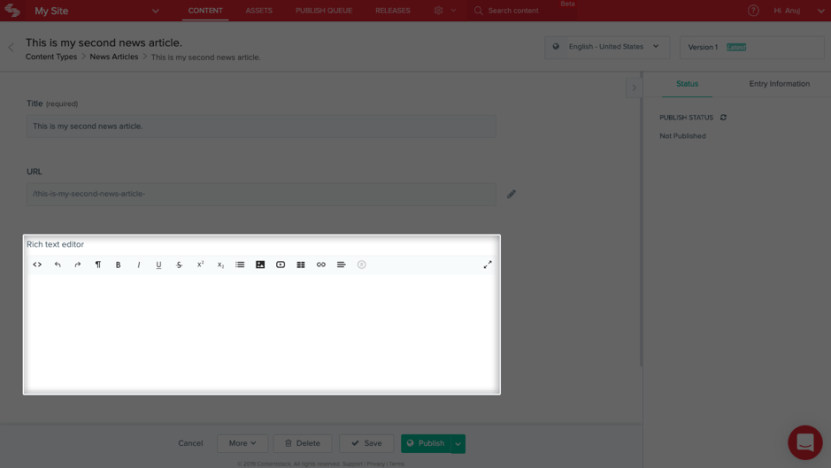 2. Well-documented APIs
Contentstack's APIs are well documented and part of extensive overall documentation that provides developers and IT administrators with guidelines on how to get the most out of the CMS.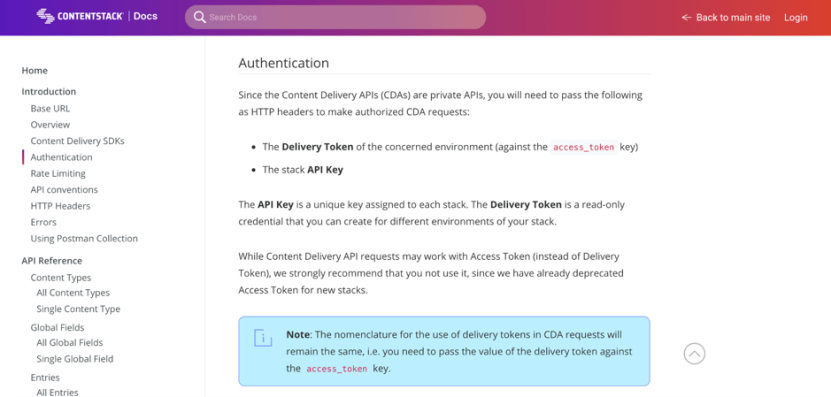 3. Responsive customer support
Customer support is available 24/7 to assist with onboarding and CMS implementation and user training and education and a personalized customer portal.
4. An extensive list of webhooks and extensions
Contentstack's webhooks facilitate easier integration with several third-party applications that allow you to create customized solutions and extend the platform's functionality. There is also a host of extensions for applications such as Bynder, Shopify and Amazon Translate.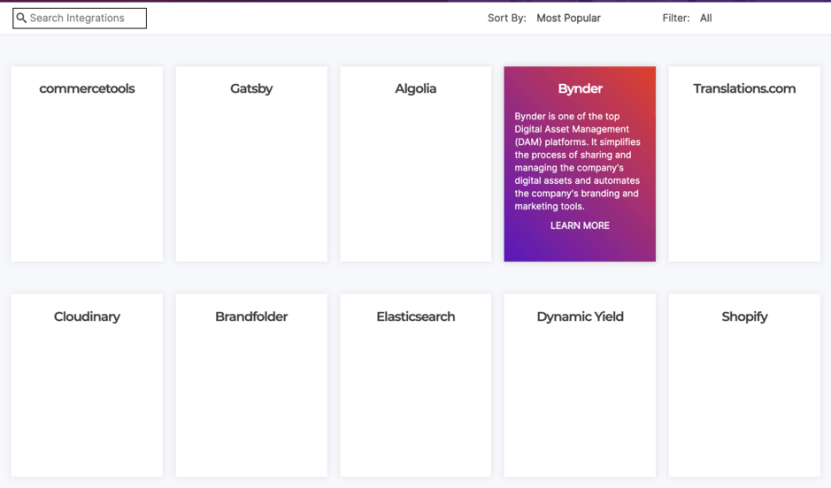 5. Speedy and flexible content editing and delivery
Once a weak point for Contentstack, a recent upgrade provides content creators with a streamlined interface that enables them to give autonomy to content contributors across the organization. The idea being that this helps businesses to cope with the required velocity of content management today.
6. Enterprise-grade security
Enterprise-level security keeps company data secure with two-factor authentication, 256-encryption, SOC II compliance and more.
7. Cloud-based SaaS platform
Contentstack is a SaaS product with everything hosted and managed in the cloud. The benefit of this is that users don't need to worry about managing infrastructure as Contentstack will handle everything for them.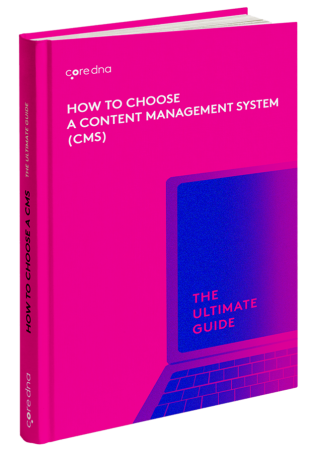 How to choose a CMS: The ultimate guide (with bonus checklist to ask your vendor)
The definitive guide to choosing the right CMS for your business plus bonus questions and checklist to ask your CMS vendor.
Contentstack cons
13 things Contentstack need to improve on.
1. No commerce capabilities
Contentstack is a massive proponent of headless commerce and eCommerce growth, but the platform lacks native commerce capabilities instead of requiring customers to integrate with a third party.
2. Needs more pre-built solutions out of the box
Similarly to the commerce problem, Contentstack features several available extensions and can connect with other third-party applications via API. However, there is a lack of pre-built solutions out-of-the-box that can make technical and non-technical users' lives easier.
3. It can be hard to create the right content for your needs, and difficult to modify content types once they have been created
Content modelling in Contentstack starts at the design stage, meaning that errors made will be reflected in subsequent on the actual structure of the web application or page.
Unfortunately, these errors can be hard to rectify later down the line, requiring you to recreate models from scratch.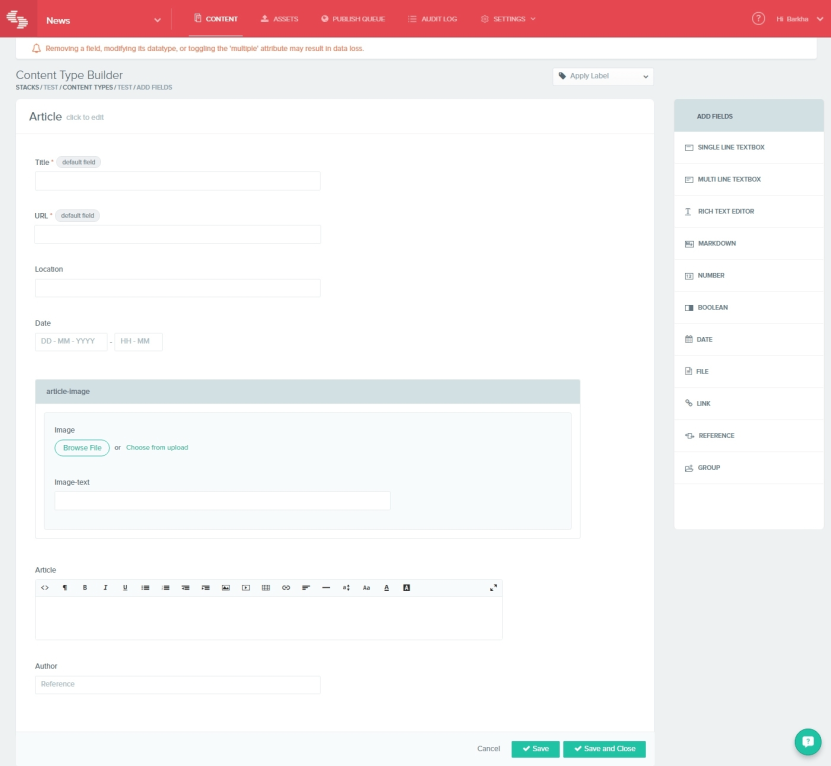 4. The lower plan (Start) has limited content types and user accounts
The lower pricing plan only supports 10 users, 100 content types and 4roles. This can limit growing teams that need a middle ground between the more expensive Grow plan, which costs thousands of dollars per month.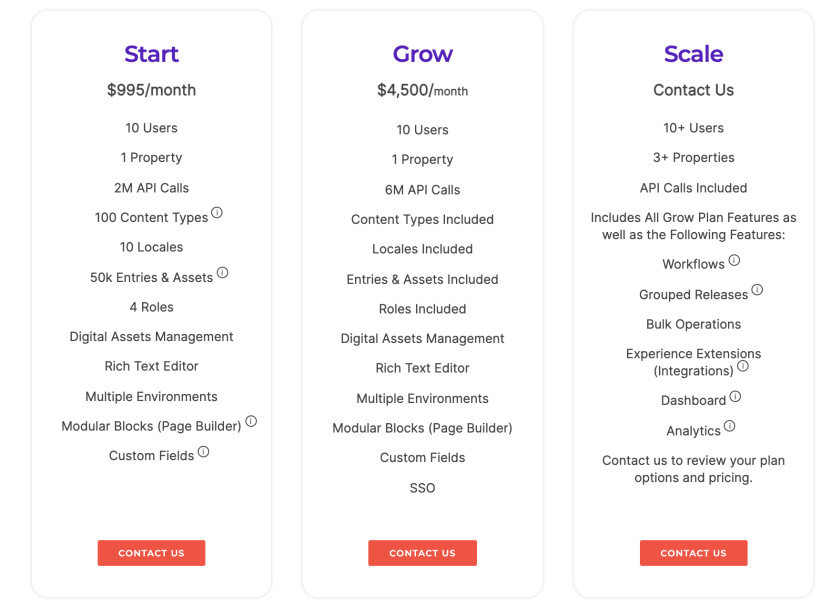 5. Changing the data structure of content types with many entries can be challenging
For example, when a document is updated, the URL within the document changes. This forces marketers to frequently implement URL redirects if they have many content assets that need to be updated on a weekly or monthly basis.
6. At times there are limitations to the number of items that can be associated with content types
A content type consists of a set of fields that define your web page or mobile property structure. These limitations need to be addressed with Contentstack's support team's help and can't be changed on your own.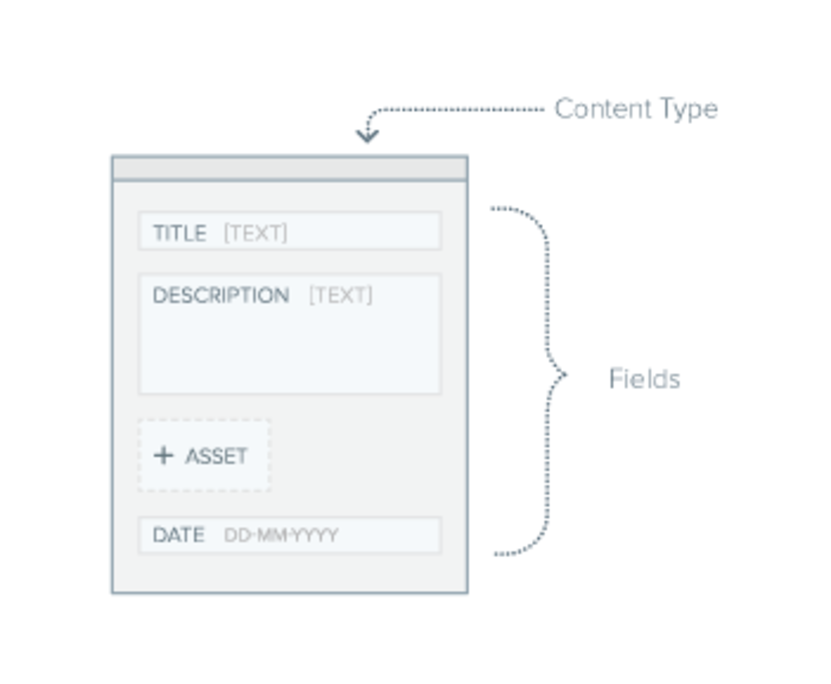 7. There's a rate limit for content management API requests
Contentstack has a rate limit of 10 requests per second per organization. Your application will receive the HTTP 429 response code if the requests for a given period exceed the defined rate limits.
Given the lack of out-of-the-box functionality, this can be challenging for larger organizations with several API requests occurring simultaneously.

8. There's been some confusion about the different kinds of API tokens and which functionality is supported by each
Contentstack includes the following API tokens: Delivery, Access, Authentication and Management.
The specifications, limitations and functionality of each token type differ, meaning that it can be difficult for developers to decide which one to use in which scenario.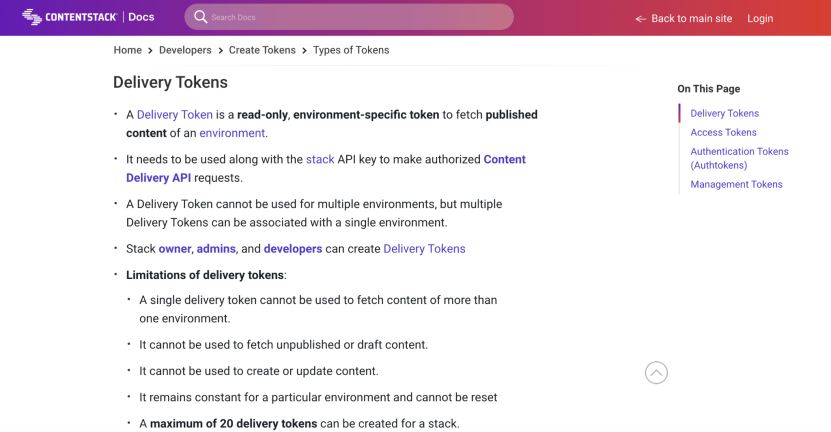 9. Performing extensive operations spanning thousands of records can be relatively slow
Since there are API request limits and a requirement to throttle API requests, organizations with many data entries can find them challenging to manage. Instead, a bulkified API would be a helpful addition to the platform.
10. Localization is not ideal, as once something is localized, updating is very confusing
Localizing an entry causes the hierarchy between the master entry and other entries to break. Instead, an independent copy of the localized entry is created that is a separate entity with its own versioning system and publishing queue status.
This feature makes updating master content localized content simultaneously a challenge.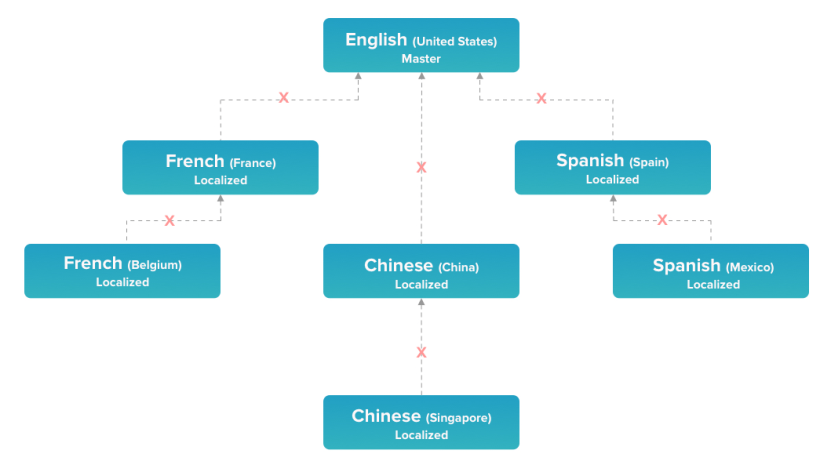 11. Pricing is confusing and somewhat difficult to understand
Contentstack's three pricing plans can be somewhat difficult to decipher without contacting them.
For example, in the Start plan, only four roles are supported, but the number of roles supported in the Grow and Scale plans is not expressly stated.
This lack of distinction is also prevalent in other categories such as content type and content entries.
12. Requires a lot of technical expertise to implement
Contentstack includes extensive customer support, but much of that time is spent managing onboarding and implementation. Implementation isn't possible without this customer support for most organizations and those without an extensive technical background.
13. Authors may not be able to view their content before pushing live.
Contentstack lacks preview capabilities that allow authors to see and modify content before publication. Contentstack facilitates content staging for publishing blog content, but for other channels, post-publication editing may be required.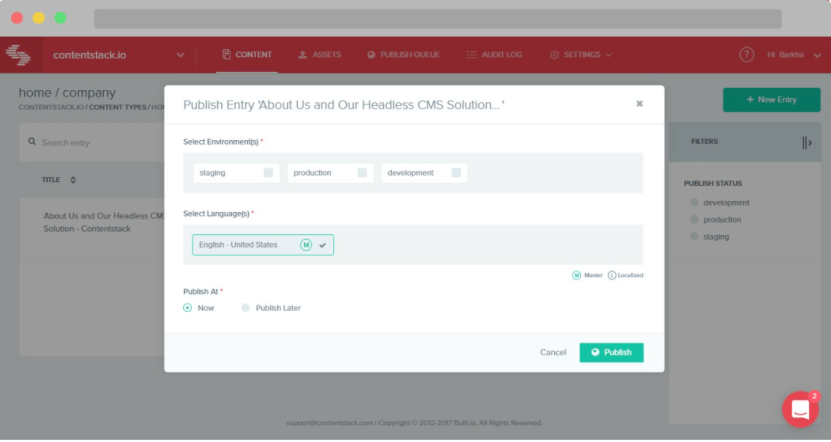 Contentstack vs Core dna
| | Contentstack | Core dna |
| --- | --- | --- |
| Decoupled architecture | ✓ | ✓ |
| Multi-site management | ✓ | ✓ |
| Multi-tenant architecture | ✓ | ✓ |
| Content personalization | ✓ | ✓ |
| Content management system | ✓ | ✓ |
| B2B/B2C/D2C | X | ✓ |
| eCommerce platform | X | ✓ |
| API support | ✓ | ✓ |
| Flexible content model | ✓ | ✓ |
| System templating | X | ✓ |
| Requires internal dev team | ✓ | X |
| Requires ongoing maintenance | X | X |
| Modular applications | X | A collection of applications for content, eCommerce, marketing, and collaboration |
| 3rd party integrations | eCommerce, static site generators, search, DAM, translation, analytics, personalization, video, infrastructure | ERP, CRM, Marketing, CDP, payment gateways, shipping providers, logistics engines, tax calculation & remittances, web hooks |
| Performance/security | 256-encryption, two-factor authentication, password protection | WAF/DDoS, Geo-redundancy, TSL/SSL encryption, CDN |
| Monitoring | Monitoring of all services internally and through 3rd party services | Performance & uptime monitoring, error management |
| Infrastructure | Webhooks and APIs | API/Hooks interface, GIT version control, continuous and parallel development |
| Network | Multiple data centers with two completely separate instances of its headless CMS, including app hosting, API endpoints, and database | Managed geo-redundant DNS, Anycast IP range, 45 Edge locations |
| Best for industry | Marketing, content-heavy websites | eCommerce, publishing, marketing |
| Price | $995/month Starter for single-property sites. $4500/month Grow package for for teams managing single-property sites, apps, and IoT | $1,250/month/site for access to all applications (e.g. Commerce, content marketing, intranet, digital workplace, etc.), unlimited users, 100k server requests (A "Request" is a call to Core dna engine over the Internet which resolves as a dynamic web page or structured data content. For example, AJAX requests, headless queries, and REST API calls.) |
Watch video demo
Get more flexibility and scalability with Core dna
Contentstack's content experience platform is ideal for large websites that require a system to handle a vast amount of content. With an upgraded user interface, the platform has made strides towards simplifying non-technical users' lives and streamlining content creation across entire organizations.
However, Contentstack still requires a lot of technical expertise to handle other system requirements and can be challenging for developers to manage independently without additional support.
Also, a lack of pre-built applications, native commerce functionality and difficulty managing some content types means that outside of the main website working with Contentstack can be challenging.
On the other hand, Core dna's all-in-one digital experience platform supports both marketers and developers with user-friendly interfaces. Also, commerce, content, marketing and more are all natively available within the platform, enabling enterprises to scale horizontally and vertically as required without worrying about scattered systems.
Learn more about choosing the best content management platform for your business by reading: How to choose the right CMS: The definitive guide.