20 B2B eCommerce Platform Features
Business-to-business (B2B) eCommerce platforms cater to companies that sell their own products or services to other businesses. B2B eCommerce platforms are popular with companies looking to diversify their revenue streams. These platforms provide businesses with all the tools they need to sell online. The primary benefit of using a B2B eCommerce platform is its access to a large pool of potential customers. The second is the level of customization it allows.
Here is a look at some other key features of a B2B eCommerce platform:
1. Catalog
A digital catalog is an online or mobile app that displays all of your items. It has product images (and sometimes videos) and complete product information. Most catalogs have several features that create a better user experience. This includes product relationship management to display and recommend related products, flexible product types, multiple catalogs based on varied relationships, hierarchal categories for more straightforward navigation and search, and personal catalogs that display products relevant to a specific customer.
2. Cart
A cart is critical for an online business, and your B2B eCommerce platform should assist in reducing cart abandonment by making ordering easy for customers. For example, flexible purchasing options provide a better customer experience. A B2B eCommerce platform should allow for options such as bundled purchases for buying several products together at a single price, volume-based purchasing for discounts on larger amounts of products, loyalty-based discounts, and quantity management. A B2B eCommerce platform should also allow for split purchases, back orders, stock replenishment notifications, the creation of shopping lists, and personalized cart discounts.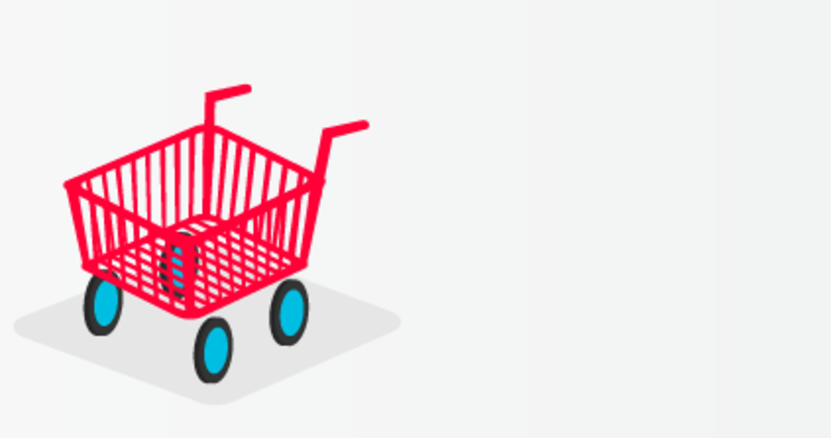 3. Searches
B2B companies face distinct hurdles in search. B2B eCommerce product catalogs are generally more extensive, with more SKUs and details. In addition, products are often more complicated with different attributes and characteristics. However, good B2B eCommerce platforms provide multiple search options to improve the search experience.
Examples of this include Elasticsearch, which is a popular and helpful feature for accurately searching websites with a lot of content. Another example of this is category search, which helps buyers filter searches and narrow down products to find precisely what they're looking for, like specific car part categories. Fuzzy search logic helps find related searches even if the searched item is misspelled or does not match the result exactly. Finally, the ability to browse saved options allows users to save past searches and quickly come back to them later.
4. Checkout
Most online checkout procedures are always the same. The customer first views the product page, reviews their cart, and then adds their shipping, billing, and payment details. Finally, they confirm and acknowledge the order. A B2B eCommerce platform should provide ways to enhance the customer's experience throughout this process. For example, there should be a quoting system to streamline the process of a potential buyer. For complicated orders or large volumes, a "request a quote" feature could be very beneficial. Adding a short form or an inquiry button for this feature may assist with leads and make inquiring before purchasing much easier.
There should also be flexible payment options such as ACH payments, credit card payments, purchase orders, traditional trade credit, and other possible payment methods, including the ability to pay by account. Refunds and returns should also be an easy process for the customer.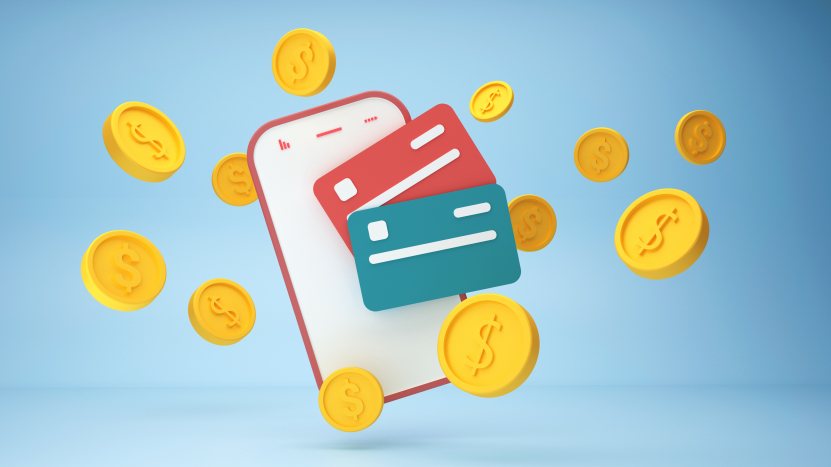 5. Customer
Customers have high expectations for interactions with a B2B eCommerce website. Therefore, your B2B eCommerce platform should allow for customer management. You should have a 360-degree view of the customer and fully understand their needs and how to best personalize their experience. These personalized experiences include seeing products that are relevant to their needs, preventing them from needing to search through large amounts of products that are not of interest to them. This experience may also include personalized pricing based on their relationship and buying habits, as well as a personalized portal.
The ability for external systems integrations such as ERP and CRM integration helps track and manage relationships with business buyers and helps businesses meet the complex needs and requirements of their B2B customers.
6. Merchants
B2B eCommerce platforms should be able to group customers, such as merchants, into separate groups. Pricing, purchase minimums, and group-specific material (including promotions, shipping, and payment choices) can be configured by doing so. Merchant-based selling involves buying items from manufacturers and reselling them to shops, enterprises, or other wholesalers. A B2B eCommerce platform should be able to cater to this type of buyer and provide personalized product lists, personalized discounts, and external system integrations for a better user experience.
7. Customer Portal
A B2B eCommerce customer portal is a valuable business tool for online engagement with suppliers, manufacturers, and distributors. It enables tailored access to the company's current product and service information.
A B2B eCommerce customer portal should have several options for a personalized experience. For example, many websites keep their pricing strategies hidden from the public eye by providing a password-protected user space for authorized clients only. Therefore, there should be secure access control features that allow only specific people to access this portal. It should be team-managed so that it can be as catered to the customer's needs as possible. Online and offline orders should be able to be shared. Marketing should be able to be tailored by segment or individual within the customer portal, and it should allow for collaboration.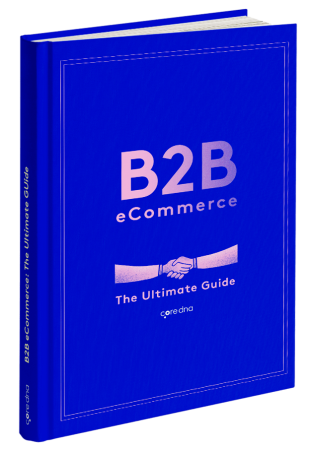 (Bonus material) B2B eCommerce: The definitive guide
What is B2B eCommerce, common mistakes you're probably making, some myths you probably believe in, best practices you can steal, and more.
8. Orders
To further add to your customer's ease of use and user experience, your B2B eCommerce website should make ordering an easy, seamless process. This can be offered through a one-click reorder option that prevents buyers from going through multiple steps to repurchase a past order. Also, a feature that allows for recurring orders can be very useful for buyers who want to repurchase a particular order regularly without actually going through the steps to log in and repurchase it.
Similar to a B2C client, order reporting and providing order processing details for a B2B client can be extremely useful for planning and be a critical component to delivering a great ordering experience. Also, the ability to import and export orders can be essential to business needs. Importing and exporting orders allows transferring order history to third-party programs for various reasons, such as accounting.
9. Products
Products are the key to your business, so the B2B eCommerce platform you use should offer the ability to personalize your products based on your needs. For example, you should have options for flexible product descriptions and layouts to best showcase your product. It should also allow you to display product variants, including colors, sizes, branding, etc.
You should be able to form product category relationships to display related products within the same or similar category and product to product relationships. Product-to-product relationships can be complex, but your B2B eCommerce platform should be able to capture and manage this. These product-to-product relationships include direct and smart relationships, which can rely on needs, fits, upsells, or cross-sells.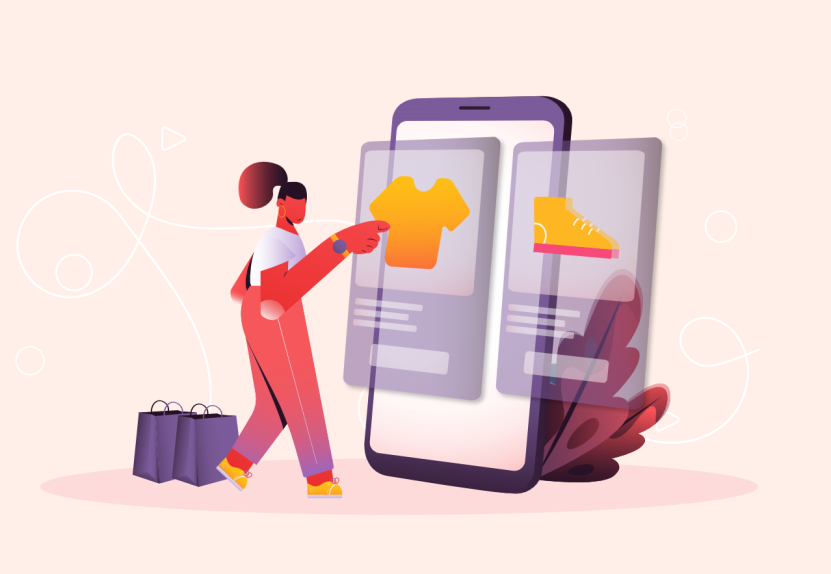 10. Pricing
Individual pricing for B2B customers is essential. You should be able to set prices depending on volume purchases, client groups, regional pricing, and more. You should also be able to provide different prices depending on product variants. Real-time pricing updates, discounting, promotions, vouchers, and rewards are a few other features that a B2B eCommerce platform should provide to improve the customer experience regarding pricing.
11. Shipping
Customers may have complex delivery needs, but your B2B eCommerce platform should prevent that from taking away from the customer experience. Flexible shipping options should be available to your customers. Examples of this include traditional shipping portions by dimensions or weight and advanced options related to zoning and geography. Also, your customer should be able to split shipping across warehouses to prevent the need for multiple orders. Finally, your platform should automatically charge the correct tax based on the country or state the order is being shipped to.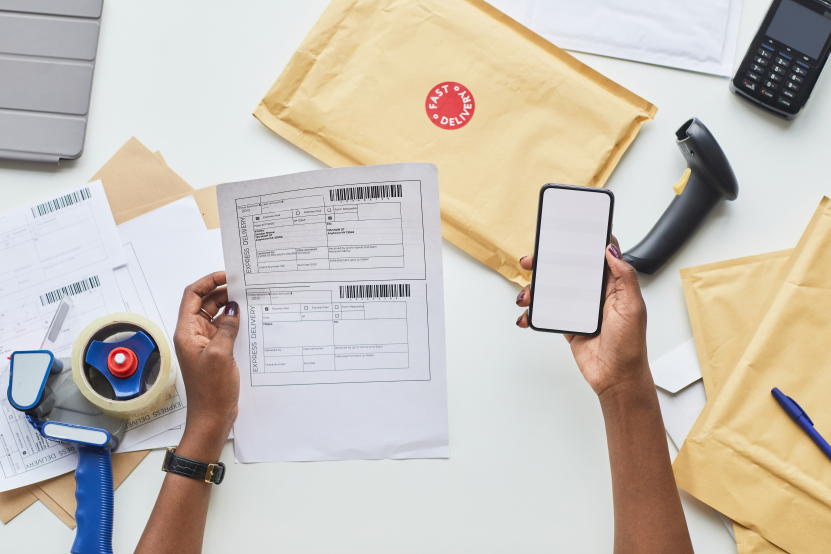 12. Media
Image management and transformation for speed and efficiency are critical components of B2B eCommerce platforms. Also, the ability to provide detailed product images rather than depending on CG or generic photos may make a significant impact on B2B eCommerce websites dealing with complex components. Going even further, the ability to showcase product videos and help videos can create an even better experience and help the customer feel more confident in their purchase.
13. User Experience
User experience is a term that comes up a lot for creating streamlined and satisfactory experiences for customers. A good B2B eCommerce platform can directly influence the user experience with certain attributes such as a mobile-first design. With buyers that are accessing websites from mobile devices now more than ever, you don't want to have a website that deters customers from making purchases via a mobile device.
Also, B2B eCommerce platforms can provide segmented features for different personas. Examples of this include a dropdown list of categories for browsing a catalog or an express order system for experienced visitors to build carts using product codes or descriptions. All of these characteristics directly influence the user experience.
14. Content Management
B2B eCommerce platforms should make it easier to deal with content. Structured Content Management (SCM) systems enable teams to develop discoverable, reusable, reconfigurable, and adaptive content. A headless/hybrid architecture allows the creation of cross-platform user experiences quickly with flexibility. Multilingual support makes growing your global outreach easier. Finally, version control abilities can track, save, and manage the changes you make to your content.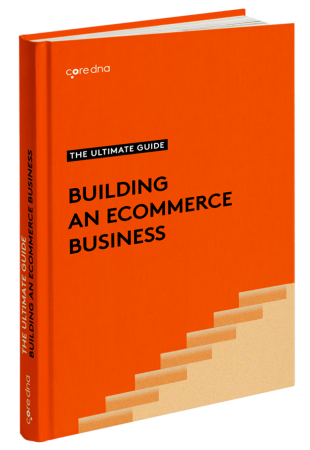 The ultimate guide to growing & scaling an eCommerce business
Everything we've learned throughout our 18+ years journey in a 30,000-word PDF guide.
15. Infrastructure
Your infrastructure is another key to providing an overall great experience to customers. A cloud-based platform can completely manage your hosting environment while also assisting in driving commerce outcomes. Customers demand quicker performance as browser speeds increase. With the CDN, mobile and non-mobile browsers alike will load your high-resolution full-color product photos in a fraction of the time.
16. Security
With the rise of cyber-attacks and threats to private customer data, security should be a top concern for any business. Therefore, B2B platforms should provide the utmost security to their customers. Several platforms are tackling this and enhancing their security infrastructure in a few different ways.
For example, granular permissions enable you to create site-specific roles with the privileges you need and prevent system administrators and database owners from seeing user data. Other methods of keeping a platform secure include audit logs, Oauth access control, 2-factor authentication, and pen testing for security monitoring.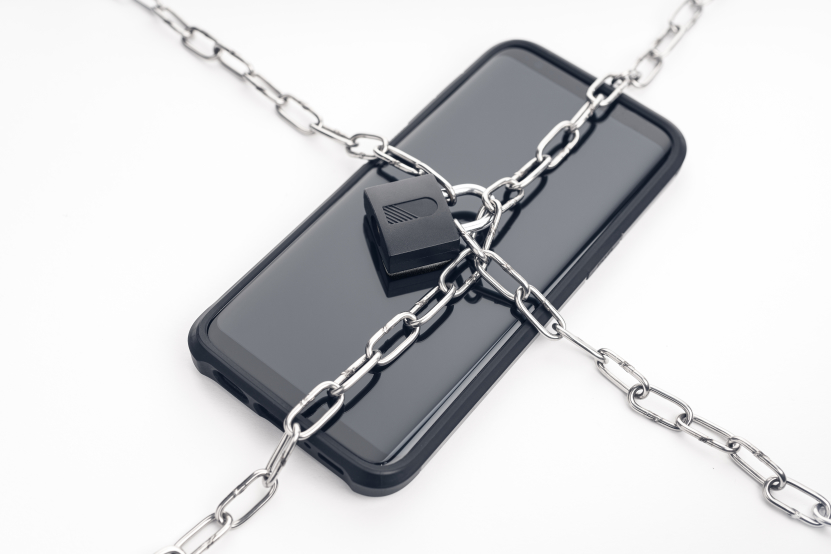 17. Integrations
B2B platforms integrations such as seamless integration to inventory management, order management, warehousing, external merchants, CRM, and other critical business systems can make running a B2B website easier. The same can be said for the ability to automate business processes on B2B eCommerce platforms. In addition, a hooks engine can make it easy for internal and external systems to integrate with the platform. Finally, a workflow system can be used to manage content and interfaces.
18. Reporting
B2B platforms should offer reporting tools. Regular reporting can provide insights and data on your business and your customers. This data can be exported to 3rd party business intelligence tools to be analyzed. By focusing on data-driven insights provided by reporting tools, B2B companies can generate significant potential to grow their business ventures.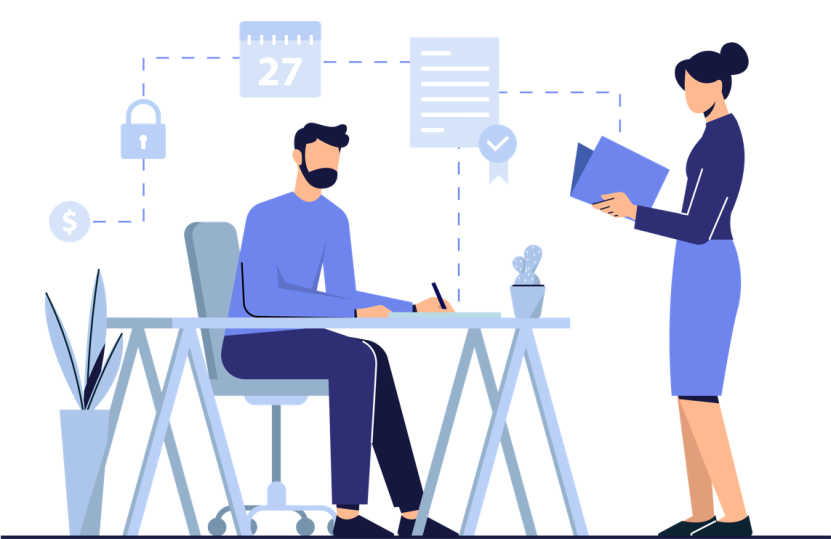 19. Regulatory Compliance
B2B eCommerce platforms should take the challenge out of dealing with the compliances you care about. You should be provided with tools that leverage the latest technology to drive better regulatory compliance with HIPAA, GDPR, PCI, and information security regulations.
20. Support Services
The stress of spending a significant amount of money or ordering hundreds of replacement parts for manufacturing machines or other business components can be overwhelming for customers. Your B2B eCommerce platform can offer features to prevent this. Ongoing training, customer support, and wholesale support are all possibilities. Live chat features are great if your company can provide this type of support, but robot chat features are becoming very advanced and helpful for customer support services as well.
inline form