What is Wholesale B2B eCommerce?
B2B wholesale eCommerce is snowballing. More traditional B2B business owners are shifting operations online. Why? It's simple. Transitioning to a B2B wholesale eCommerce platform expands customer reach, increases customer satisfaction, and reduces cost-to-serve, ultimately driving more revenue for your business.
This post talks about the benefits of eCommerce for wholesalers and what makes a good eCommerce website for wholesalers.
In a hurry? Here is what this article delves into below: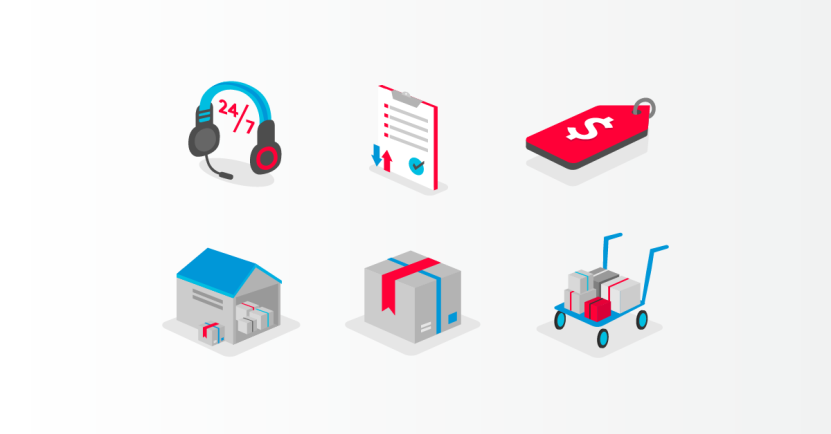 What is B2B Wholesale eCommerce?
B2B wholesale is essentially a sub-category of the larger B2B business. Wholesale eCommerce is a B2B model where companies sell items in bulk to other companies instead of selling products to individual customers.
For example, you might sell to:
Brick & mortar shops
Distributors or retailers
Partners or reseller websites
Schools
Trade shows or conferences
You're essentially the intermediary between the manufacturer and the distributor or retailer. Usually, B2B wholesale businesses sell products to other businesses at a discount. Buyers may use the products for their own consumption or production or resell them in smaller quantities to individual customers. Wholesalers can increase sales by selling products from an eCommerce website.
The Three Types of Wholesaling
Manufacturer Wholesaling Manufacturers - Wholesale is mainly used to distribute the manufacturer's own product wholesale.
Merchant Wholesaling - This involves buying, sorting, and handling products in relatively large quantities and then reselling the products in smaller quantities to retailers.
Agents and Brokers Agents - Brokers are middlemen that actively participate in negotiating on behalf of their clients.
8 Benefits of B2B Wholesale
Leading buyers are more attracted to B2B wholesale eCommerce, helping to make it a trillion-dollar industry.
Check out the advantages of the B2B wholesale model below.
Read this next: eCommerce Product Videos: 7 Ways to Use Video Content On Your Product Pages
1. Better Understand Customer Behavior
Use data and customer behavior to understand how customers purchase what products favor and what products deliver the most margin.
Not only does eCommerce give you an inside look into your target audience, but you can also use it to personalize and enhance their shopping experience. You can track your customer's behavior and preferences to offer them the best possible service. For example, you can provide custom price lists or personalized catalogs to help boost sales.
2. Manage Demand
Gain better control over the supply. Supply and demand will always fluctuate between retailers and manufacturers. Retailers must buy large volumes while the manufacturers require significant capital. These challenges can be solved by wholesalers that offer improved control over the supply.
Tip: You can offer incentives for pre-purchase wholesale products that buyers can order before they arrive in the warehouse, reducing holding costs and improving stock turns.
3. Improve Operational Efficiencies
Reduce the friction and complexity of wholesalers dealing with your business directly. Improve the supply chain allowing for orders to be taken and handled automatically.
4. Convenience
Wholesale B2B buyers are usually on the move. Make it easy for wholesalers to get access to the products they need with the flexibility of ordering 24 x 7 and being able to communicate with someone around the clock.
Another thing to consider is selling through a mobile device. If a buyer isn't in front of a computer screen, they may rely on mobile websites to find information or make a purchase.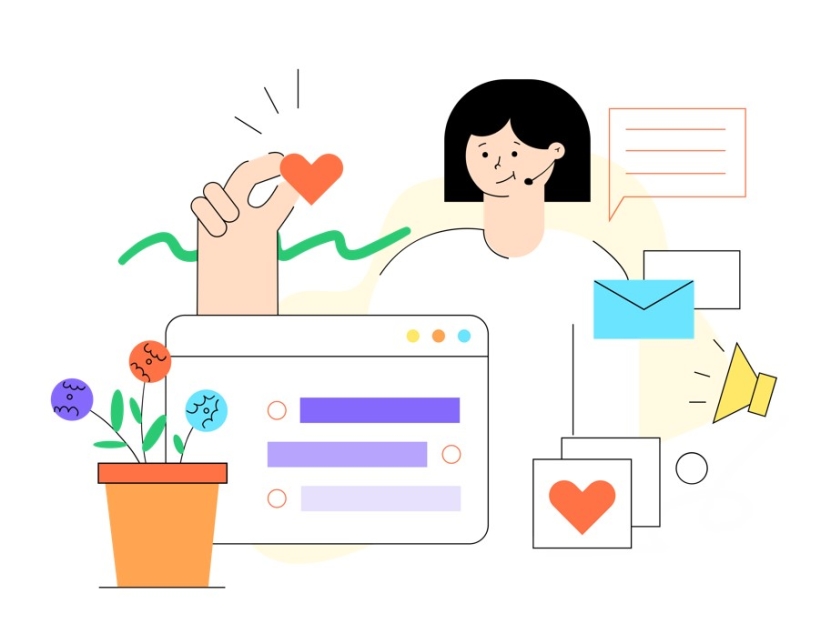 5. Reduced Cost to Service
Simplifying the purchasing of your wholesale products without the need to have human intervention allows you to service customers who would otherwise be too costly to manage.
6. Drive Direct Marketing
You can use a wholesale portal to offer customers discounts and product offers. Additionally, you can better assist large-scale wholesalers with appropriate products and volume of products with the proper shipping, pricing, and payment processing.
7. Manage Inventory Levels
Increase buyer satisfaction by maintaining an up-to-date catalog. Avoid the hassle of contacting a buyer, letting them know the items they ordered are no longer in stock. With a B2B eCommerce platform, you can better predict the ordering and consumption of wholesale products and the reordering from manufacturing.
8. Save Time
Selling wholesale online is a significant time (and money) saver. You or your employees can spend less time managing orders over the phone or email and spend more time on the strategic needs of your business.
Using a platform is also a great way to automate time-consuming manual processes like billing and inventory management for wholesalers.
Features in a Wholesalers B2B eCommerce Platform
What makes an eCommerce platform right for your B2B business? Once you've decided to digitize your wholesale business, the next step is choosing an eCommerce platform.
Here are some things to look out for.
Flexibility For Products
The platform should be able to define products quickly, allocate them to a shipping class specific to that product, and have flexible pricing that varies depending on factors like weight, size, and other elements.
Flexible Catalog
There should be a logical relationship between products. For example, a car parts company should be able to recommend related items to buyers.
Flexible Search Options
When you have an extensive catalog, you need to make sure that clients can find the exact products that they need - fast. In addition, platforms should have options that let shoppers filter by certain product features to narrow down their search results.
As a general rule of thumb on any eCommerce platform, you want visitors to get to any product within 1 to 2 clicks.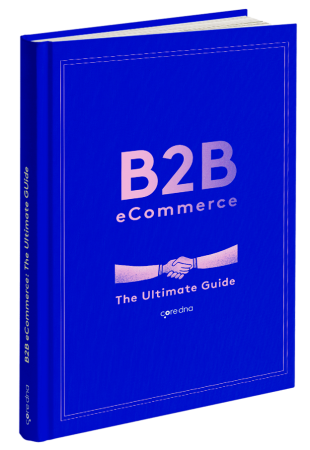 Download this B2B eCommerce guide
What is B2B eCommerce, common mistakes you're probably making, some myths you probably believe in, best practices you can steal, and more.
Flexible Payment Options
Buyers don't just want to purchase items with a credit card. Your platform needs to have multiple payment methods. Offer more flexible payment options to customers who pay well and buy more often. Provide all the reporting required by customers to understand the benefits that working with you deliver.
Education
Some platforms offer features that allow you to educate your wholesalers and prospective buyers. This is essentially like a "self-service" option rather than having a customer call a sales rep to find information.
That's one of the reasons why eCommerce is so popular - no one has time to wait on the phone anymore.
After-Sales Support
The platform should provide content and tools to solve customer problems without the need to have people meet face to face or even talk on the phone.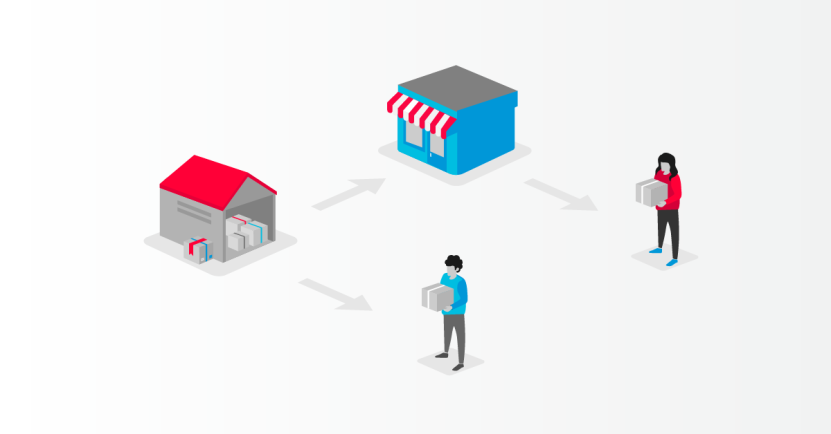 SEO and Content Marketing Capabilities
The importance of content management within your wholesale B2B is imperative for search engines to find the products and services. Therefore, significant effort is needed to document your products well and provide enough information to educate and allow your customers to self-serve.
Most wholesale buyers use the internet to find products. SEO-optimized content can help B2B shoppers find your website. Once they're on your site, easy-to-read content like descriptions or technical specifications can make them confident they're getting the products they need.
Rich Media Options
Much of the complexity in building a B2B wholesaler commerce platform comes from importing and exporting information to existing systems. Therefore, mapping out all your data flows and connections to third-party systems is vital to understanding how you can consolidate information.
A good platform will have the following capabilities:
Ability to house video
Asset management (for downloadables like guidelines, instruction manuals, and catalogs)
Versatile APIs allow you to integrate with your existing systems (ERP, CRM, PIM).
Connect your business tools with eCommerce automation
Automate everything from quick tasks to complicated workflows
Personalized Catalogs
Create custom experiences for your customers. Today's buyers have become more accustomed to a new level of customer care and personalization. Tailor the experience to the individual customer by providing content, invoicing, and information to help your wholesale customer sell your products.
Dropshipping
Shipping options make it easy for B2B wholesalers to focus on expanding their business rather than the order-taking process.
Getting Started with B2B eCommerce
Like other industries, digitalization alters how B2B wholesale buyers research and buy products or services. Today's B2B buyers expect to make a purchase using a quick and simple online platform.
There's always a learning curve when you're introducing new technology. If you're getting ready to make the shift, keep the following tips in mind to help ensure a smooth transition.
Organizational considerations. Select a sponsor to communicate regularly and keep everyone impacted early on in the process early on. Ensure the team is well-staffed, and it's a priority within the organization.
Understand your customer. Use your eCommerce website to understand your client's buying behavior. Then make the buying journey more convenient by including things they want to see.
Wholesale buyers need easy access to your products, and you need quick access to your customers' order histories to allow them to purchase anytime and easily reorder. You have easy access to the critical information you can use to your advantage with an eCommerce website that didn't exist before. For example, you can learn about your customer's buying habits, preferred products, location, etc.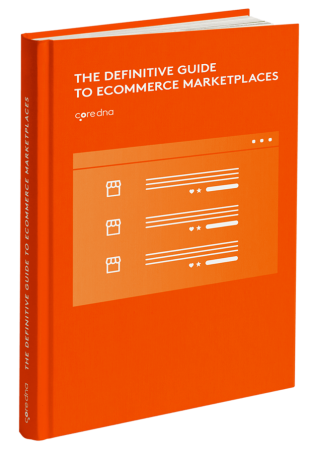 Save this guide for later: The definitive guide to multi-vendor eCommerce marketplace
The ins and outs of multi-vendor eCommerce marketplaces, different types and models, and how to create your own eCommerce marketplace.
Document your current systems. Ensure all your interfaces, sources of product information and integrations are documented and well-understood.
Salesforce impacts. Consider the effects on your existing sales team and offer extra support. Many sales teams fear that a new eCommerce platform will "replace" them. Let them know a new website isn't their competition. It's an asset.
It's also good to determine how you will pay commissions and handle customer management.
Product Strategy. Understand how your product is sold online and what some of the issues are like product pricing, returns, product size, shipping complexity, bundling, and repurchases.
Knowing this in advance comes in handy when speaking to vendors about how the product should be presented for purchase.
Know the questions to ask. Make a list of questions to ask vendors to ensure there are no surprises. Ensure any discussions with vendors include all the costs for the platform and ongoing maintenance and allow for future enhancements and changes once the platform has been installed.
Not sure what to ask? Here's a list of questions to ask your vendor to help you prepare.
How B2B Wholesale Websites Can Succeed
Many companies rely on platforms that aren't performing to their highest potential. Or, wholesalers are failing to adopt new and innovative technology. Keep in mind that the simplicity of B2C buying heavily influences B2B buyers. Around 68% of B2B buyers research purchases online. It's more important than ever for wholesalers to have an eCommerce website. Can you offer things like real-time information, online purchasing convenience, and unique value offerings?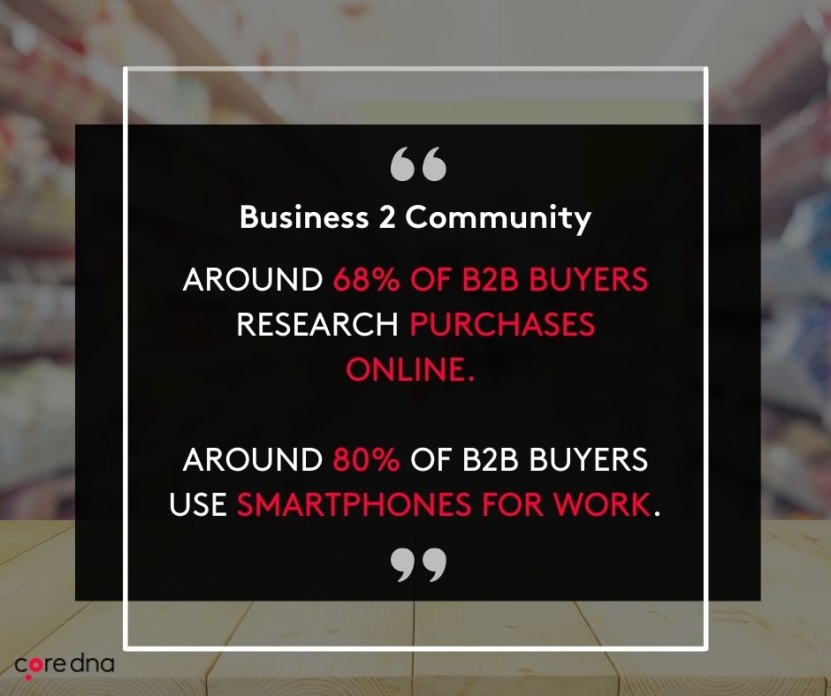 Here are some ways to get the most out of your B2B wholesale website.
Learn & Refine - Building a wholesale B2B eCommerce solution is not a once-off activity. You want to get feedback from your users to help learn their pain points and provide opportunities to improve and remove bottlenecks within the system.
Internal Champion - Strong leadership in any digital transformation is imperative. Resolving conflicts between sales, technology, marketing, and senior staff requires someone to coordinate and adjudicate. Additionally, having a clear vision that everyone understands well will reduce friction.
Capitalize with a Mobile Website - Around 80% of B2B buyers use smartphones for work. 60% have recently used their phone to make a purchase. Don't let critical conversion opportunities slip away. It's best to offer a mobile-optimized ordering experience alongside your traditional website.
Don't Forget to Update & Scale Your Website - Operating on an eCommerce platform is not a one-time deal after launch day. Your platform can provide valuable insights about your customers that go far beyond transactions. If you don't stay up to date with these insights, you risk losing your hold on influential customer data and trends.
Scale your wholesale eCommerce site to implement and monitor analytics. You can monitor key metrics and adapt to your B2B buyers' behavior changes as you update your site. Always look at marketing campaigns, merchandise, conversion rates, and buyer engagement to spot any areas to capitalize on or improve.




Final Thoughts
Wholesalers who use eCommerce websites to sell to B2B buyers are often more successful. More wholesale businesses are taking their operations online, meaning you'll need to create an ideal buying experience to stand out from the competition.
You can increase sales, boost customer engagement, and run your business more efficiently with the right B2B eCommerce platform powering your website.
inline form