How to Choose The Best eCommerce Platform: The Ultimate Guide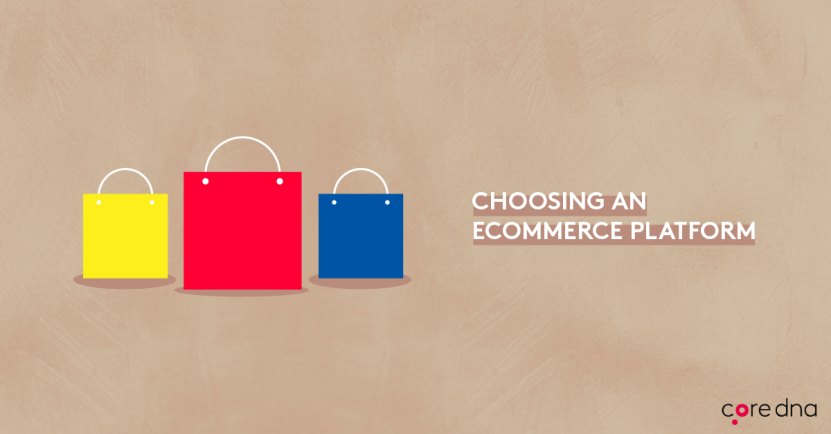 The eCommerce industry is currently worth $2.3 trillion and is set to nearly double to 4.48 trillion by 2020. If you're deciding to upgrade your eCommerce software to ensure you're getting the largest possible slice of the pie, well we're pleased to say that you're making a very smart move.
But choosing the best eCommerce software is not as straightforward as it seems. In fact, it is actually one of the most important decisions that you make very early on in your eCommerce journey.
To help you decide how to choose the best eCommerce platform, we've put together this guide that details all the factors and considerations you need to keep in mind.
Choosing an eCommerce platform? Here's what you'll find in this article: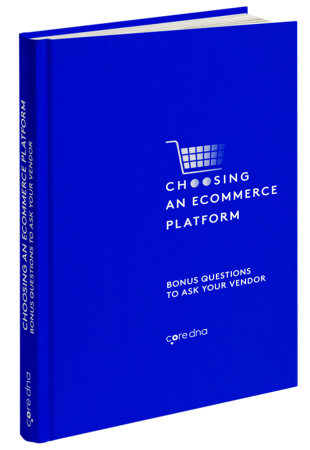 Choosing an eCommerce platform? Download this guide (bonus checklist to ask your vendor)
Download our definitive guide to choosing the right eCommerce platform. Plus bonus questions to ask your vendor.
Why selecting the best eCommerce platform matters for your business
Building an eCommerce business is more than just simply putting up your product listings on the web. It is far more complicated than you actually imagine. Just like running a physical retail, or a production facility, the same level of strategic thinking and planning also goes into building and running your eCommerce business.
And if you get this fundamental spot on, then you can take advantage of the digital environment where you can automate and streamline many of the tasks and activities that would have required human intervention.
But when it comes to selecting an eCommerce platform, you have to remember that your eCommerce site will dictate the following 4 things:
Growth: How quickly your business is able to grow?
Running costs: This includes the cost of building your eCommerce platform and ongoing development and maintenance costs.
Customer engagement: How you can control how your customers interact with your business.
Objectives: The right eCommerce platform will enable you to deliver the service you set out to achieve.
It is important for us to point out that many eCommerce vendors tend to focus on "skin" deep issues like design, UX branding and content. But the real eCommerce issues are found within the business process, customer engagement and lead generation. All these processes can help you determine whether you're making a healthy ROI on your eCommerce platform.
Why use an eCommerce platform?
To put it simply, if you don't have an eCommerce platform, it is impossible for you to compete online. An eCommerce platform is the backbone of an online retail enterprise, whether it is for a B2B or B2C company. Also, the right eCommerce platform can help to streamline how your business interacts with your clients, customers and employees.
"If you don't have an eCommerce platform, it is impossible for you to compete online."
eCommerce platforms are essentially software applications that enable businesses to execute complex functions both in the front-end and back-end. This includes CRM, inventory management, mobile commerce, web design and warehouse fulfilment.
Before we even had specialized eCommerce solutions, businesses had to build their own platform in-house by their IT and development team. This was a laborious and costly affair. These self-built solutions were usually unscalable, difficult to manipulate and were not able to integrate with other software solutions used by the business.
Today, the build-your-own method is used by a small minority of companies, but we now have a range of specialist solutions including "free" open source platforms that you can pay someone to build to your requirements, proprietary software that can also be customized with a team of developers, existing platforms such as Amazon or Walmart where you register to sell your products, or ready-made platform like Core dna that is hosted in the cloud.
We'll explore each of these eCommerce platform types later on in this guide.
What is the best eCommerce platform?
Selecting an eCommerce platform based on their popularity is not the best way. The truth is, the best eCommerce platform is the one that successfully delivers the outcomes and objectives that you have set for your business.
"The best eCommerce platform is the one that successfully delivers the outcomes and objectives that you have set; not the one that's popular."
These goals can be simple things like an increase in revenue, improving customer engagement or entering or creating a new market. Or they could be complex where you have many stakeholders involved that have conflicting objectives. This is where strong leadership is required to get everyone on the same page; without it, your eCommerce project will struggle to take off.
Also, the right eCommerce platform should fit well with the current technical expertise of your team. For example, if you select an eCommerce platform that is extremely popular but has a high barrier to entry, this will not sit well with a team who have a low technical expertise. In this case, you will have to draft in a technical team to assist you towards your end-goal.
Another factor that can determine your choice is your business's competitive landscape. If you compete in a fast-paced industry, where you're bound to encounter a plethora of technological disruptions, then you'll need a platform that can move and adjust at the same speed as your business.
Pro tip: Understand your business goals in detail before you begin your search for a platform. Find out what is possible and what impacts that change will have on the people, clients and vendors you deal with.
What are the different types of eCommerce platforms?
When it comes to selecting an eCommerce platform, you have 5 different types to choose from, as shown below.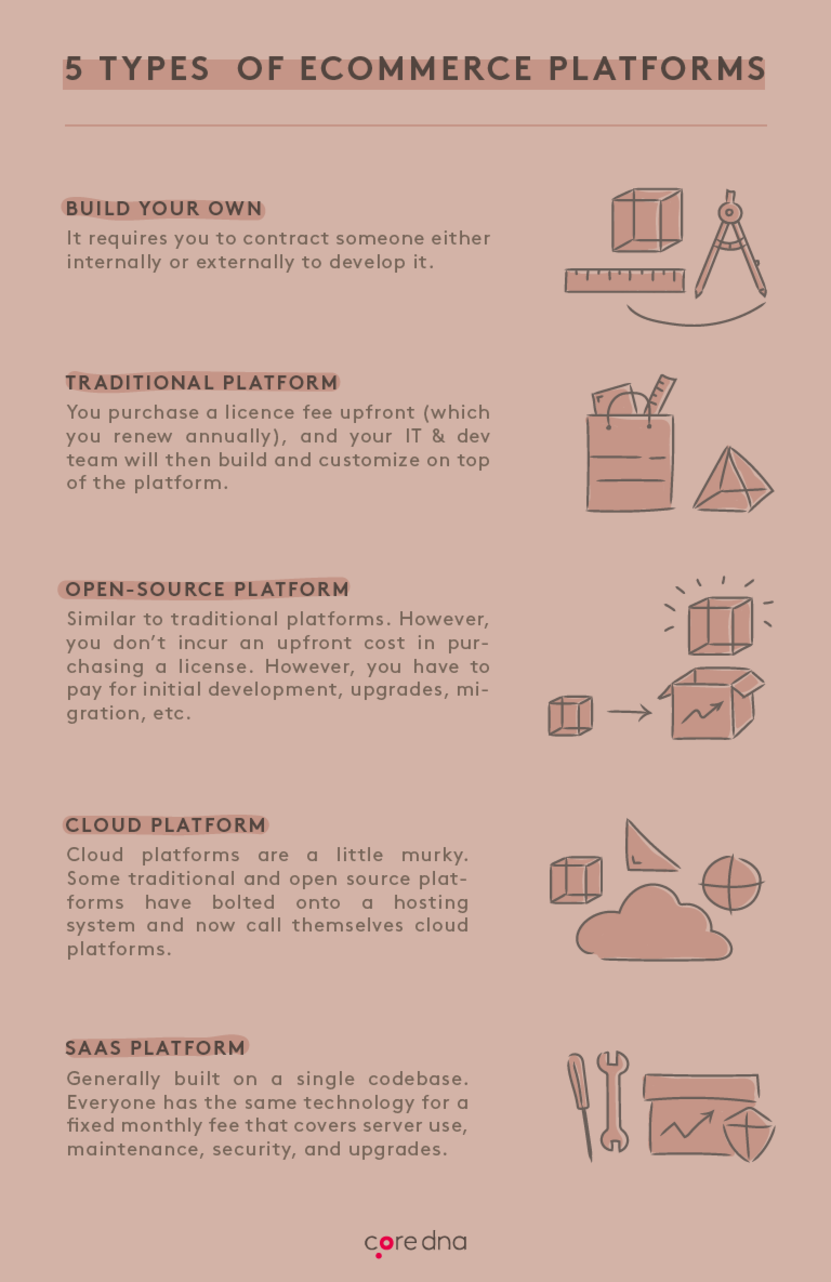 1. Build your own platforms
While this is more of a method than a type of eCommerce platform, it requires you to contract someone either internally or externally to develop it. As mentioned earlier, this is less common nowadays. But if your business is very niche and has a specific set of needs and requirements that none of the commercial eCommerce platform can offer, then this might be your only option.
2. Traditional platforms
With this type of platform, you purchase a licence fee upfront, which you renew annually. Your IT team and team of developers will then build and customize on top of the platform and then install it either on-premise or into the cloud. Examples of traditional platforms include Kentico, Hybris, Oracle Commerce and IBM Digital Commerce.
3. Open source platforms
Similar to traditional platforms where you follow the same development procedure, the main difference is that you don't incur an upfront cost in purchasing a license. However, you do have to pay for initial development, implementation, ongoing development, upgrades and migration. An example of an open source eCommerce platform is Magento.
4. Cloud platforms
Cloud platforms are a little murky. Some traditional and open source platforms have bolted onto a hosting system and now call themselves cloud platforms. Examples include Magento Enterprise Cloud, Demandware, Salesforce Commerce and Volusion.
5. SaaS platforms
eCommerce platforms that are provided as SaaS are generally built on a single codebase. Everyone who utilizes an eCommerce SaaS platform experience the same technology for a fixed monthly fee that covers server use, maintenance, security and upgrades.
Why cloud-hosted and SaaS eCommerce platforms aren't the same
Many often assume that a cloud-hosted platform is a SaaS product. That is not true. Many cloud-hosted platforms are just legacy platforms that are hosted on a cloud platform that still requires you to undertake maintenance and install upgrades, similar to traditional and open source platforms.
And also, when you use a cloud-hosted eCommerce platform, you still need to go through initial development and customization as you would with traditional and open source platforms, so you need to resort to technical assistant to carry out this work. But once this has been complete, the platform is pretty much yours.
As for SaaS platforms, you're not required to maintain either the cloud-based hosting provider or a physical server. You just pay a monthly subscription to access the already developed software application through your browser. And unlike cloud hosted solutions, you don't have to worry about maintaining the software, because the SaaS provider maintains it for you.
What are the costs to build, maintain, and update your eCommerce platform?
In deciding on an eCommerce platform, a lot of people tend to underestimate the actual costs of running an eCommerce site. While the initial build and development costs are obvious, but there are other costs you need to keep in mind: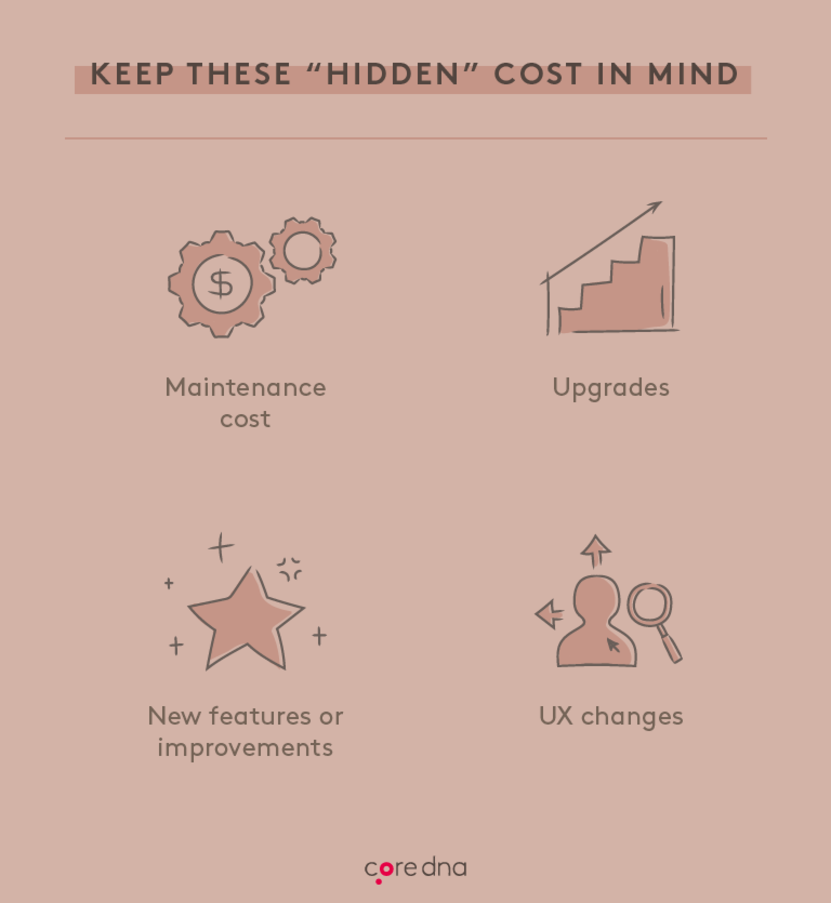 1. Maintenance costs
If you decide to go for a traditional/open source platform, then it is your responsibility in looking after maintenance so your eCommerce site performs to its requirements. And depending on the size and complexity of your eCommerce site, these maintenance costs can vary and will require you to hire technical help. With SaaS platforms, on the other hand, maintenance is taken care off in exchange for the fixed monthly fee.
2. Upgrading costs
Open source platforms, in particular, require you to download and install updates whenever they are released. If you don't install these updates in time, then your platform is at risk to hackers and cyber attacks. Installing these updates does require some level of technical knowledge, so again, you will need to hire outside help. With SaaS platforms, just like maintenance, any updates are covered in the monthly fee.
3. Adding new features/improvement costs
Consumer behavior changes over time. That's why you need to ensure your eCommerce site maintains its relevancy by implementing improvements and adding features whenever it is required.
4. UX changes costs
Besides adding features and improvements, you might have to change the overall user experience of your eCommerce platform. Again, this comes down to changes in consumer trends and behavior. If your current eCommerce becomes too rigid, then you might have to replatform onto another system that allows you make these UX changes - this can be a costly affair.
What factors should you consider when selecting an eCommerce solution?
Besides looking at development and operating, there are other factors that you need to consider when selecting your eCommerce platform.
1. Vendor experience and expertise
Check to see if the vendor actually has the experience and the technical skill set in meeting the needs and complexities of your requirements. And also, check to see if they have both the knowledge and the experience of working with your industry.
Take the time to research case studies, customer reviews and forums to see if the vendor is well equipped to handle more than just development.
2. Support
When things go wrong, and believe us, things can go wrong, will the vendor provide you with the necessary support to help you resolve the problem or issue? Always look out for vendors that provide 24-hour emergency support and can be contacted through different channels including email, web chat and by phone.
3. Scalability
As your business grow, will your eCommerce platform grow with you? Your eCommerce platform is the central hub of your business. A platform that is difficult to scale can hinder the growth of your business.
4. SEO-friendliness
eCommerce platforms that come with comprehensive SEO features will enable your eCommerce site to rank highly in search engine results. Important factors to consider when looking for an SEO friendly eCommerce platform include:
Adding a blog to your eCommerce platform
Using your own domain name
Allowing customers to leave reviews
5. Mobile-friendliness
A platform that is mobile-friendly is a must. A report by BigCommerce predicts mobile commerce in Germany, the US and the UK will make up a third of all retail eCommerce sales.
6. Security
Perhaps the most important thing to consider is security. Since eCommerce is a digital platform that is actively taking financial payments, you want to make sure your eCommerce provider has the necessary security protocols in place.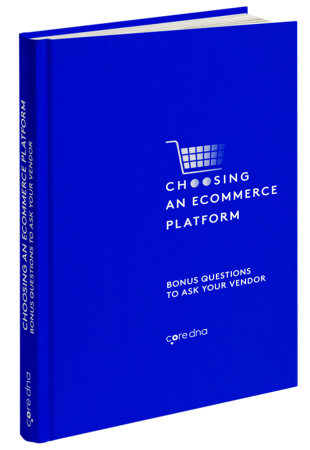 Download this guide: How to choose an eCommerce platform (bonus checklist to ask your vendor)
The definitive guide to choosing the right eCommerce platform for your business.
Consider the client experience when selecting an eCommerce platform
How you deliver your client experience will influence the success of your eCommerce initiative. One critical factor that determines client experience is the user experience (UX) of the eCommerce platform.
A platform that is user-friendly and intuitive can improve user-satisfaction and help your team achieve their objectives. This is why it is crucial to know if a UX of your platform reflects your company needs.
But besides the user-friendliness, client experience nowadays also heavily relies on the flexibility and adaptability of a platform. Since we are deep into the IoT-era, we've witnessed so many technological disruptions with likes of voice assistant devices, smart refrigerators, and smart wearables. eCommerce platforms must readily adapt to these changes and innovations, but do so without causing a headache to your team.
Plus, personalization is now a major component of client experience. eCommerce platforms must be able to integrate with artificial intelligence and machine learning tools to be able to understand consumer patterns of individual customers and use this data to deliver a personalized service.
12 must-have features when choosing an eCommerce platform
Every eCommerce platform has their own set of unique features and functions. But for your business, you need to make sure your eCommerce platform has these following features.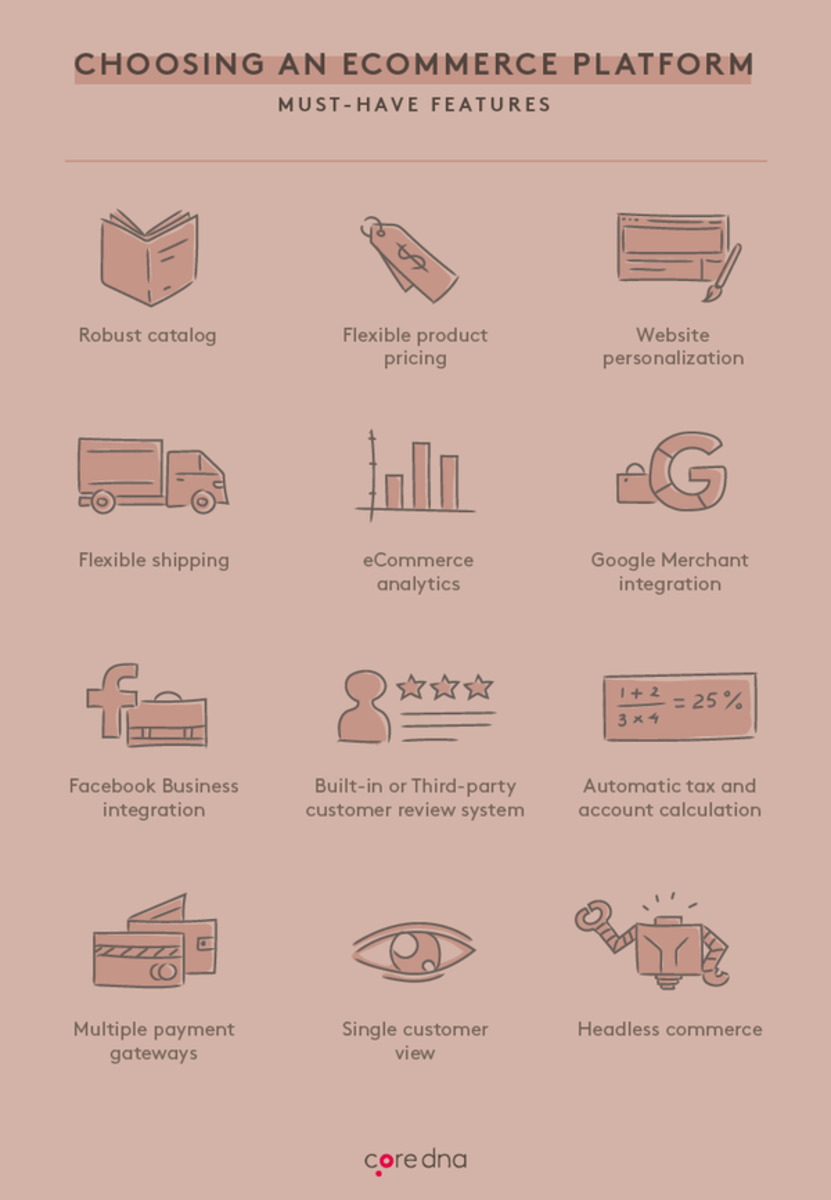 1. Robust catalog
Your product catalog represents the heart of your inventory. Check to see if the catalog is easy to update and intuitive. But more importantly, check to see if the product catalog meets the requirements of your sector. For example, if you work in the fashion or clothing sector, your product catalog must come with a feature that allows your customer to select a size or color of a product. Additional examples include product bundles and cross-linking between product pages.
How Core dna does it:
Brands such as
Stanley PMI
and Staples use Core dna to offer their customers detailed product catalogs along with product cross-linking, product bundling, and powerful
inventory management
.
2. Flexible pricing
You'll want to easily run promotions, sales or discounts -- but that's not all. Support for multiple currencies is another consideration, while you may also want to charge different fees for different geographical locations.
3. Website personalization
Online buyers now want a personalized experience. Look out for eCommerce platforms that come equipped with a recommendation engine that sends personalized suggested items-to-buy to the customers based on their previous purchases and product they've been searching for.
4. Flexible shipping
Shipment demands have changed drastically in recent years. Customer wants things to be delivered on the day of purchase or the next day. Ensure the platform is well-supported by a decent distribution and logistics company.
Core dna, for example, supports zone-based shipping rules, and also allows for integration with fulfillment companies.
5. eCommerce analytics
There's a range of vital eCommerce metrics and KPIs that you should be monitoring, and a built-in analytics system is the perfect way to do that. Thankfully, most eCommerce platforms have their own analytic platforms. For those that haven't, or if you want to gain access to more in-depth analytics, then you need to be able to sync or integrate the data from the eCommerce platform with another analytics platform.
6. Google Merchant integration
Google Merchant allows businesses to upload and maintain product information so it can be displayed in the relevant Google Shopping results. It helps to drive more traffic to your product listing page. Having this feature is hugely beneficial to reach customers beyond the borders of your website.
7. Facebook integration
An integration with your Facebook business account allows you to sync your products to Facebook, Instagram, and Facebook Messenger. After you create a catalog, you can use it for different business use cases such as displaying products in a collection ad or tagging products on Instagram.
8. Customer review system
Built-in customer review systems — or third-party integrations that allow for customer ratings and reviews — can greatly impact your conversion rate. In fact, one study revealed that positive reviews increase trust for 72 percent of consumers, while Millennials in particular trust user-generated content 50 percent more than any other media.
9. Automatic tax and account calculation
If you're a global eCommerce business, then you need to abide tax laws of different countries alongside their currency requirement. Failure to abide by tax laws can lead to a high-profile legal action.
10. Multiple payment gateways
Having multiple payment options which include PayPal, credit card, and debit card has proven to increase conversion. Plus, if you're planning to grow your eCommerce store internationally, you'll want to use local payment gateways to gain the trust and custom of local markets.
11. Single customer view
This feature enables you to track your customers and their communication across every channel. It also allows you to see what they are buying too.
12. Headless commerce
Commerce sales expected to rise from both voice-assistant devices and smart wearables. You need a platform that enables you to deliver eCommerce activities to various touchpoints. And you can only do this with headless commerce.
5 common mistakes to avoid when choosing an eCommerce platform
Here are the most common mistakes we see people make when choosing an eCommerce platform:
1. Investing in clunky monolithic platform
An eCommerce platform that is built on a rigid monolithic infrastructure leads to slow and sluggish performance. Plus, if you want to update a small component of your platform, you would have to deploy the entire system, which can result in lengthy downtimes.
Instead, you should choose an eCommerce platform that is built on a microservice architecture which is easier to update, upgrade and manage since all the individual components operate individually and communicate with each other via API calls. This leads to a more efficient experience for both your team and your customers.
2. Choosing a platform that's hard to scale
A platform that is hard to scale harms the growth of your business. Main reasons why some platforms lack scalability is because they do not support multi-tenancy and multi-site and they rely on either local servers or poor infrastructure.
3. Too many features
This also relates to scalability where you invest in a platform that has way more features than you actually need. Not only are you getting a poor value for your buck, but you're paying for features that you are not using.
Choose a platform that meets the minimum "must-have" requirements but allows you to add new features and capabilities as your business grows. This helps to keep your spending inline with the growth of your business.
4. Having no objectives
Very early on in this guide, we mentioned how crucial it is have set your objectives before you go and choose an eCommerce software. If you don't have pre-defined objectives at the very beginning of eCommerce selection process, you will end up wasting a lot of time and you might end up choosing the wrong eCommerce platform.
Here are some examples of worthy objectives when launching an eCommerce store:
To launch your eCommerce store within 3 months
To prove product-market fit
To collect contact information of 1,000 customers in your target market
To make at least 10,000 sales in the first quarter
5. Customizing the wrong way
Many brands choose a rigid platform, and then try to customize their internal systems and requirements to fit the platform. But if you know what your requirements and goals are, you should be able to pick a platform that fits your brand for the most part — and is flexible enough to be customized for everything else.
Here are some questions you need to ask your eCommerce vendor
Pricing
Core dna
What are your monthly fees?
Our pricing starts at $1,250/m/site for up to 5 sites. The pricing includes access to all of our features.
Are fees fixed, or do they fluctuate based on traffic/sales?
We charge you based on consumption. We do, however, price according to your existing traffic (Based on average use).
Do you take a percentage of our revenue?
No. Our platform pricing is based on a fixed fee per month for a set level of requests. If your website is busy you'll pay an incremental cost. We never charge a percentage of revenue.
Can we upgrade or downgrade our plan easily?
The pricing is designed to give you access to all the technology. We don't price based on what you use, rather the resources your websites needs. There are levels that can be upgraded or downgraded based on the resource needs.
What is the term of the contract?
Core dna offers a 30-day rolling contract.
Integrations
Can we use APIs to build custom integrations?
We support hundreds of 3rd party systems. We've broken this down into 5 main areas:

Analytics - Google Analytics, Omniture, etc.
Payment gateways - CardConnect, PayPal, Stripe, Authorize.net, Firstdata, etc.
Backoffice / ERPs - Xero, SAP, Oracle, Salesforce
3PL - Norvanco, ShipStation, 3PL Central, Radial, Easypost, etc.
Email marketing - MailChimp, Campaign Monitor, etc.
Shipping providers - FedEx, UPS, Australian Post, etc.

Can we use APIs to build custom integrations?
Yes, we have a complete webhooks system that can connect with other systems and exchange information seamlessly. For more info on our API: https://api.coredna.com/docs/
SEO
Do you support sitemaps for Google?
Yes, a sitemap is produced automatically and can be added to your search console. Individual items & pages can also be hidden from these indexes.
Do you support search engine friendly URLs?
Yes, you can define a unique permalink slug for every page, or we can generate one.
Do you support URL rewrites give full control of URLs?
Yes, using our URL Rewrites module you can set and manage 301 and 302 redirects, set test URLs, and set URL passthrough (display your destination page without changing the source URL. Really useful for those ugly URLs you don't want to 301 or 302)
Do you support meta-information for products, categories and content pages?
We sure do. Not only you can set SEO-optimized meta tags (i.e. title and meta description), but you can also set meta canonical URL, alternative URLs with an optional language code, robot settings, AND different meta tags for social media.
Can your platform auto-generate sitemaps for display on site?
Yes, we do. We have a built-in sitemap generator that you can set the frequency of (i.e. Daily, Weekly, Monthly). You can also set which pages you want included in the sitemap.
Mobile
Does your platform support mobile-responsive templates/themes?
Core dna allows designers to create highly customizable user interfaces. We don't place any constraints on your design freedom.
Do you have Google AMP support, or can we achieve AMP compliance with your platform?
Yes. Your templates can be designed in a way to achieve AMP support.
Is your checkout system mobile friendly?
Yes. Your checkout can be customized for any device and be personalized.
Support
Will we have 24/7 access to a support team?
The Core dna support team is available 24 hours a day, 7 days a week, by email, live chat, and phone. We have employees in the US, Europe and Australian time zones.
How quickly does your support team respond to emails?
Core dna offers email support 24 hours a day, 7 days a week. All of our customer and partner support team members are located in our offices and typically respond within 1-2 hours.
How do we track support tickets?
Core dna has a ticket system designed to capture and manage all support requests. You can submit your tickets using email or logging into the tickets system. Once logged in you can prioritize your tickets and communicate directly with the appropriate person.
Security
What technology do you leverage to minimize the risk of cyber attacks?
Our technology starts with our resident white hack hackers whose job it is to keep us safe. We then have a series of protective measures including, industry-leading Imperva web application firewalls to protect all content and data from cyber attacks. Finally, we leverage a number of best practice security technologies including but not limited to: Firewalls, Encryption and centralised audit logging.
Can you provide a history of your security track record?
Core dna has maintained a focus on security since the company was established. We have never suffered a security breach at any point.
What protocols do you follow in case of a breach or attack?
These are currently being reviewed, we'll have a nice solid policy to provide shortly.
Scalability
Do you have multi-site support?
Yes, we do. You can manage all of your websites in one integrated platform (no matter how many countries you operate in)
Do you have multi-tenancy support?
Yes, this is a key feature of Core dna.
Do you leverage cloud computing?
Yes, we have partnered with a number of cloud hosting providers to help us deliver fast, scalable services globally.
Product catalog
Is there a limited amount of products we can list?
Nope. Whether you have 1 or 1 million products, we've got your back. The sky is NOT the limit.
Can we offer multiple product options (like different colored shirts)?
You sure can. Using Variants, you can offer different options of the same product.
Can we create different price points for different customer groups, such as wholesalers and retailers?
Yes, Core dna has advanced pricing systems to allow you to not only price specific products for specific groups, but also to provide highly customizable pricing based on a range of factors.
Marketing & conversions
Can we display related products to upsell and cross-sell?
Yes, the product catalog allows you to have one-way and two-way relationships between products and categories.
How do coupon codes work? Can we apply pricing rules and dynamic coupons to restrict coupons to certain stores, customer groups, time period, products, and categories?
Our coupon engine has been built in an abstract way, with support for complex coupon rules and subsequent actions, as well as straightforward rules. Items can be added to a cart, discounts can be applied to certain products or categories. If you can think of it, it's likely we can do it.
Can we offer multi-tier pricing?
Yes, multi-tiered pricing can be based on persona/segment, volume/quantity, bundling or custom data parameters that can be defined. Pricing can also be dependant on the total spend on an account.
Shipping
Can we offer multiple shipping options?
Yes, you can set up different shipping options such as real-time carriers, flat rates based on volume & weight, rates based on zones & volume & weight as well as an in-store pickup option.
Can your platform integrate with our shipping software?
Yes, you can automate your shipping process with cloud-based shipping software from companies such as FedEx, UPS, Australia Post, and many more. Or integrate with your third-party fulfillment solution such as Shipstation, Shipwire, and Amazon. Alternatively, create your own fulfillment solution using Core dna Zone-Based Shipping.
Can we offer collection as a shipping option?
Yes, you can configure collection as a shipping option.
Accounting & taxes
Can your platform automatically generate tax to be applied to each sale based on location?
Yes, Core dna has integrations to a number of tax accounting systems, including TaxJar and Avalara. These work out of the box in 2 ways, one for calculating tax, based on the location of the seller and the location of the buyer, and two, for reporting and storing the tax information once a sale is made.
Does your platform generate revenue, profit, and loss sheets?
Each item in the catalog can be assigned a build price, so you can calculate your margin and revenue for the product or for the entire catalog.
Does your platform store sale information so our accounting team can access it easily?
Yes, the platform does store sales information. This sales information can be exported or share in real-time with 3rd party account software like Xero, Intuit, SAP, Oracle.
Site management
Can we control multiple websites and stores from one administration panel?
Yes, you can manage an unlimited number of websites, apps, landing pages and teams from one interface. All you have to do is to choose which website you want to manage from the dropdown menu.
Can we set user permissions and roles?
Yes, Core dna admins can lock or restrict content, pages, and features and set access for specific User Groups. Access levels include Developer, Administrator, Super User, and User.
Can we fully customize templates, or are there restrictions?
Core dna supports all your favorite front-end frameworks, so you're never restricted when it comes to building and innovating.
Checkout & payment
Can we offer one-page checkout?
Yes, the checkout can be configured to meet your requirements during the build phase.
Can we offer guest checkout?
Yes, the checkout process supports guest checkout. This can be easily enabled/disabled.
Can we offer the option for account creation at beginning of checkout?
Yes, visitors can create an account during the checkout process.
Order management
Can we view, edit, create, and fulfill orders from the admin panel without leaving it?
Yes, you can easily process orders and manage their status (i.e. New, Pending, Paid, Shipped, etc.) without leaving the admin.
Can we create one or multiple invoices, shipments?
You can create multiple invoice shipments.
Can we print invoices, packing slips and shipping labels?
Yes, the system can support invoices, packing slips and shipping labels.
Customer account
Can we give each customer an account and dashboard?
Yes, Core dna supports customer accounts, dashboards and aggregate dashboard and approval dashboards for agents.
Can we show customers their order status and history in their dashboard?
Yes, this is achieved through the customer dashboard.
Can we facilitate re-orders from the customer dashboard?
Yes, the customer dashboard supports reorders.
Analytics & reporting
Do you support Google Analytics integration?
Yes, you can connect your Google Analytics and show the data in the Core dna dashboard.
Does your platform generate a sales report?
Yes, you can see the sales information in a variety of different reports.
Does your platform generate a tax report?
Yes, this is handled through our integrated tax systems.
Catalog browsing
Can we offer faceted search?
Yes, faceted search can be based on product facets, option facets or custom variables added to the products.
Can we offer auto-suggested terms?
Yes, the search system has auto-suggest options.
How many images per product are we restricted to?
There are no restrictions as to how many images you want to show/include/import for each product.
Other features
Does your platform support user-friendly/intuitive page layout?
Core dna allows your technical team to implement your exact vision for the user experience.
Does the search function capture products similar to the one searched for, doesn't require exact spelling, and suggests similar products for customers?
The search function can be configured to undertake spelling correction.
Can the platform support the ability to display more than one image of each product?
Yes, the product catalog, support multi images, and other media like videos, audio files or documents.
Watch video demo
Choose an eCommerce platform for tomorrow
By following the guide above, you should be able to evaluate every major dimension of an eCommerce platform — while avoiding the pitfalls we often see brands make when selecting software.
But as we move into an era dominated by IoT devices being used by increasingly demanding consumers, it's also extremely important to choose an eCommerce software that's built to help you grow today, as well as tomorrow. That's why we advocate a headless eCommerce platform, so you can adapt to any new device or channel that emerges on the market.