What is a Progressive Web App? (And Do You Need One)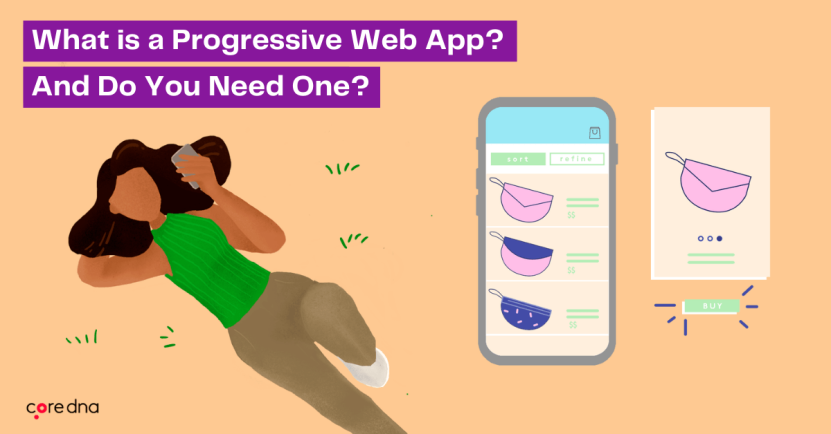 Mobile consumers have been growing steadily, and it's expected that more eCommerce sales will be on mobile than through traditional web browsing by 2021.
To meet these demands, eCommerce companies need to offer intuitive and accessible interfaces that make mobile purchases quick and easy - or risk being left behind.
Many eCommerce websites, however, are not optimized for mobile, and it's less likely that users will download a native app just to make a purchase. eCommerce companies need a digital store that has the best of both worlds.
That's where progressive web apps (PWAs) come in.
Want to know more about Progressive Web App (PWA)? Here's what you'll find in this article: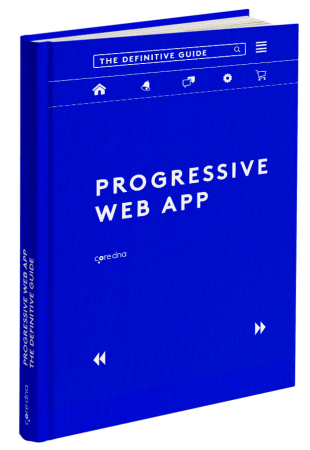 The ultimate guide to Progressive Web App (PWA)
Everything you need to know about Progressive Web App (PWA); how does it work, the pros and cons, and many more.
Progressive Web Apps (PWA) eCommerce case studies
We've explained the benefits PWAs bring to eCommerce, and the few drawbacks you'll face. Now let's see the results shifting to a PWA have brought three separate eCommerce businesses: Debenhams, AliExpress, and Flipkart.
1. Debenhams: 40% increase in mobile revenue
Debenhams is a long-standing British retailer with 178 locations in the U.K., Ireland, and Denmark. Over 57% of the company's online traffic was through its mobile channel, Debenhams struggled to make mobile conversions. That's why the company became the first UK retailer to invest in a PWA and reduced the time from browser to purchase by two to four times. Debenhams' new PWA has since increased mobile revenue by 40% and increased overall conversions for the retailer by 20%.
2. AliExpress: 84% increase in iOS conversions
AliExpress is a Chinese international marketplace that has a fast-growing mobile user base. The company's mobile app was fast, but it was challenging to get users to install the app and expensive to engage with them. AliExpress built a new PWA that provided mobile features while making the app more accessible to potential users. As a result, the company saw a 104% additional new users and an 84% increase in its iOS conversion rate.
3. Flipkart: 40% higher re-engagement rate
Flipkart is the largest eCommerce website in India. The company initially focused solely on a mobile app but found it challenging to provide an engaging experience. Instead, the company decided to release Flipkart Lite, a PWA that's led to a 70% higher conversion rate for users that install the app and a 40% higher re-engagement rate.
Watch video demo
Making the transition
With mobile shopping on the rise, it's crucial that eCommerce stores are mobile-first. Beyond that, the native-like features of a PWA can lead to higher customer engagement and greater conversions, without the drawbacks of pure native apps.
Core dna embraces PWA technologies, with its headless architecture. Our platform has the backend features necessary to manage massive product catalogs, work with multiple payment gateways and global carrier services, and deliver personalized content. Combining Core dna with PWA features can transform the way your eCommerce store does business.