SAP Commerce Cloud: 10 Things You Should Know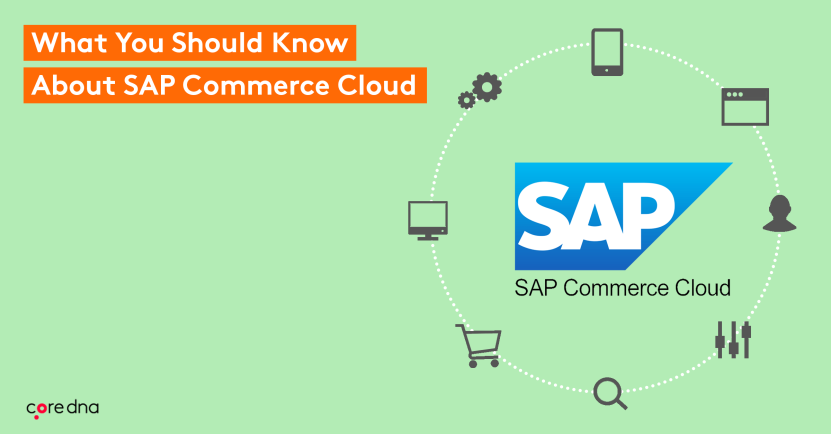 Today's online shoppers expect ease, speed, personalization, and reliability wherever they shop - online or in-store.
SAP Commerce Cloud sets out to address these high expectations. We take a deep dive into how the platform works and discover whether or not it's been successful to meet today's customers needs.
In a hurry? Here's what you'll learn about SAP Commerce Cloud:
TL;DR: SAP Commerce Cloud pros and cons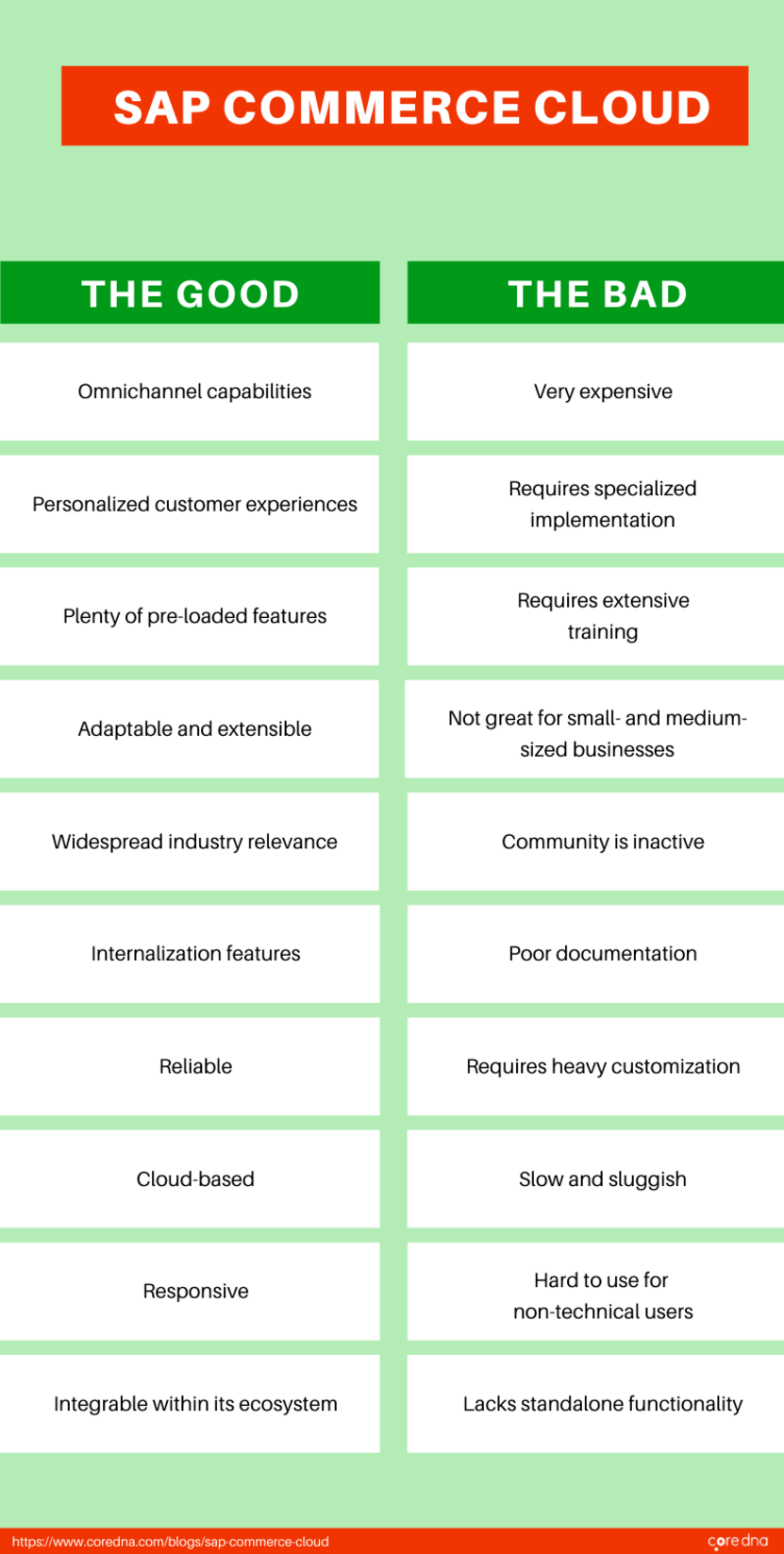 (SAP Commerce Cloud pros and cons)
What is SAP Commerce Cloud?
SAP Commerce Cloud (originally called SAP Hybris) is a cloud-native omnichannel commerce solution for B2B, B2C, and B2B2C companies.
It caters to the unique needs and desires of every customer by delivering personalized experiences from acquisition through to retention, unifying all touchpoints (online, mobile, POS, call center, social, print) on a global scale.
What does SAP Commerce Cloud do?
Here is a quick overview of SAP Commerce Cloud capabilities:
1. Omnichannel commerce
Different companies use varied combinations of go-to-market models, which means reaching customers through multiple and diverse touchpoints.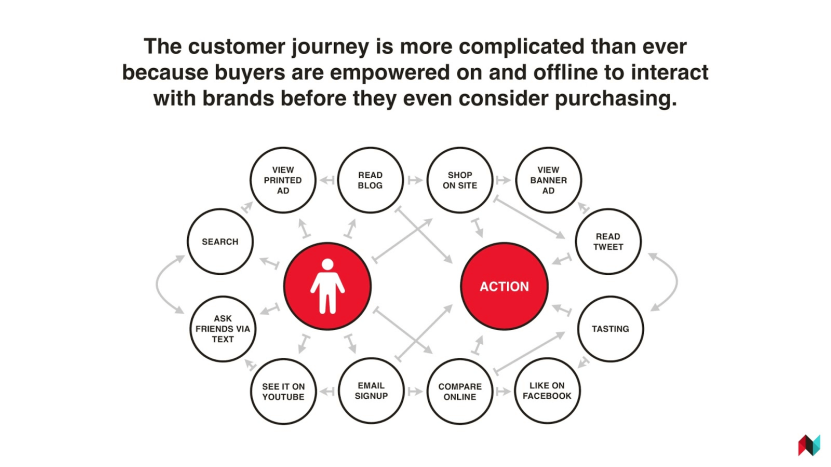 This can be incredibly hard to manage, creating complexity and data fragmentation for the seller, lack of personalization and reliability for the customer, and can lead to higher costs for both.
Commerce Cloud aims to solve these issues with modules aimed at both B2B and B2C users.
Core B2C capabilities include an omnichannel, responsive storefront that promotes consistency across all devices, with powerful search functionality and tailored promotions and recommendations to increase customer engagement.
The B2B Accelerator module manages complex B2B relationships through intelligent pricing models, price lists, and quote generation.
Also, through self-service options like "Organization Management," where customers can define order approval workflows, and "Quote Negotiation", where customers can request quotes to be reviewed by managers. The checkout has B2B-friendly features like PO number entry, auto-replenish, and the ability to charge an account rather than a credit card.
2. Product content management
All the product content management capabilities within Commerce Cloud are housed in one easy-to-use, centralized content repository.
From here, users can effortlessly catalog products by diverse attributes, and bulk-edit, bulk-publish, and bulk-upload multiple products simultaneously, saving time and ensuring consistency.
Users can also:
Curate bundles (products and services combined into unique, personalized offers)
Define flexible pricing rules
Use built-in templates to increase average order value and streamline the buying process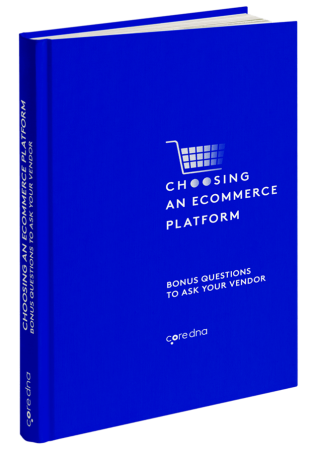 Choosing an eCommerce platform? Download this guide
Download our definitive guide to choosing the right eCommerce platform. Plus bonus questions to ask your vendor.
3. Customer experience management
Commerce Cloud comes with a WYSIWYG website editing tool (they call SmartEdit) with a drag-and-drop interface for creating websites, pages, promotions, and banners for mobile, tablet, and desktop.
Users can even use SmartEdit to build on top of old designs on multiple storefronts to maintain a consistent customer view.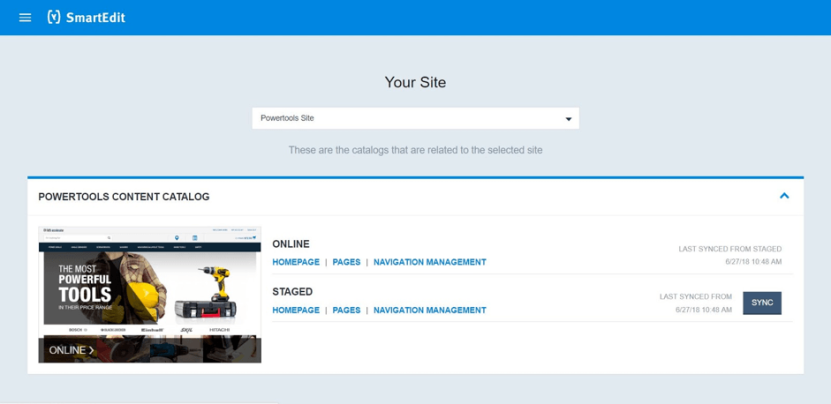 (SAP Commerce Cloud - SmartEdit | Source)
It's all about personalization at the individual level, using Commerce Cloud's so-called "Context-Driven Services." These services measure patterns of customer intent, action, behavior, and affinities, right down to preferences for sizes and colors.
Armed with this data, users can curate deeply personalized shopping experiences for their customers by refining online product displays (merchandising), recommendations, offers, and remarketing at the individual level.
4. Order management
Order management represents a significant challenge for companies operating on multiple channels and from numerous physical locations.
---
Editor's note
Here's how you could easily manage orders and transactions in the Core dna Commerce app.
Go to Transactions > Commerce.
The first thing that appears when selecting the Commerce option is the Manage Orders form containing a list of orders.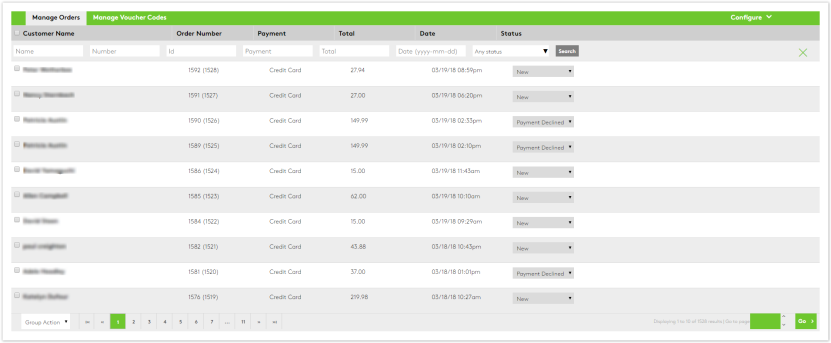 (Core dna's Order Management tab)
This is where all of the orders that have been placed on the website will appear. They are sorted by order number, with the highest of most recent being at the very top of the page.
Alongside the Order Number heading, there is the Payment which defines the way in which the item was purchased. The Total contains the total price of the product that was purchased, and then there is the Date which notes the exact date the transaction occurred, and the order Status of the purchase.
You can easily edit the order details by clicking one of the following:
Details: Will bring up the order details form
Audit Log: This is where a log of all the audits are listed, alongside an email and date
Transactions: Will bring up transaction details such as order date, time, value, and order URL
Delete: Will delete the order from the system
---
Customers want a seamless experience across all touchpoints and expect medium-sized operations to offer levels of customer service only Amazon can afford. With Commerce Cloud, that's more-or-less possible.
Commerce Cloud gives users a single view of inventory across an entire organization. This means a single source of truth for the seller and complete omnichannel flexibility for the customer. Customers can buy, collect, and return anywhere without messing up stock levels.
5. Industry-specific features
Commerce Cloud comes with a portfolio of unique, out-of-the-box, industry-specific "Accelerators" designed to meet the challenges, opportunities, and requirements of specific sectors.
Each Industry Accelerator has a ready-to-launch storefront for rapid time-to-value and several bespoke features.
These accelerators include:
The financial services accelerator
Designed for: Insurance companies, retail banks, and other financial services providers
Core features: Customers can apply for insurance products, and policyholders can view policy information and file on-screen claims.
The travel accelerator
Designed for: Travel agents and booking companies
Core features: Customers can search with advanced filters through flights and hotels and manage their entire travel itinerary before being guided through a smooth booking process.
The citizen engagement accelerator
Designed for: Local government agencies
Core features: Customers can browse a simple overview of all local government services, submit and manage online applications, pay for services like water and tax, and access documents like driving licenses and birth certificates.
The telco & media accelerator
Designed for: Businesses selling device and service bundles
Core features: Customers can browse highly complex packages straightforwardly and intuitively
6. Real-time customer support
Assisted Service Mode offers real-time customer support, both online and instore. Customer service agents can get a 360-degree profile of the customer they're serving, complete with demographics, purchase history, preferences, and past support tickets.
Agents can see what products a customer has recently viewed, and can go above and beyond the call of duty by adding products to a customer's cart and giving discretionary discounts and free gifts.
How does SAP Commerce Cloud integrate with other software?
SAP Commerce Cloud is one of five cloud solution platforms that comprise SAP S/4HANA (SAP's ERP for large enterprises.) The other four platforms are SAP Marketing Cloud, SAP Service Cloud, SAP Customer Data Cloud, and SAP Sales Cloud.
All five platforms have pre-built integrations using SAP Cloud Platform Integration. Together they assemble to form a highly comprehensive (and rather expensive, more on that later) CRM and customer experience solution, fit for any sizable omnichannel business generating around $10M+. 3rd party software integrations are possible, but not pre-built as with Core dna.
There's a considerable amount of overlap between each platform, but let's take a quick look at them in turn:
SAP Marketing Cloud
Marketing Cloud pulls data from any channel to create a single, unified view of customers, identifying the most profitable audiences on which to focus marketing efforts.
It consolidates all company marketing plans, KPIs, budgets, and tracking in one place for better management and collaboration. And real-time insights fuel discovery and visualization tools that uncover customer interests, behavior, and sentiments.
Users can create multi-channel campaigns (email, social, SMS, etc.) and configured them to trigger automatically in response to customer engagement.
SAP Service Cloud
Service Cloud connects fragmented service channels into a singular unified overview.
A central feature is its conversational AI chatbots, which promise natural, lifelike conversations. If the bot can't help, it transfers the customer and all the information provided to a human agent.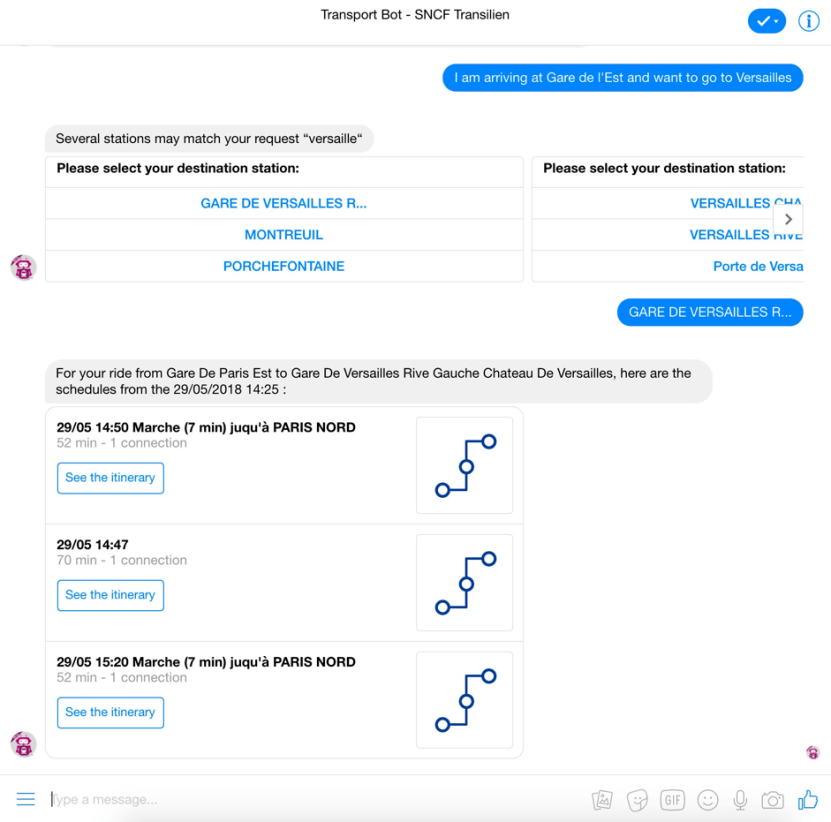 (SAP Commerce' AI bot | Source)
Agents can perform all interactions (answer queries, issue refunds, create sales orders, etc.) from one interface, so there's no need to mess around opening new windows or switching screens.
SAP Customer Data Cloud
There's a fine line between offering engaging, meaningful customer experiences and falling foul of industry data protection rules. Customer Data Cloud keeps you on the legal side of that line!
Its built-in "Customer Consent Solution" gives customers complete and transparent control over their data and how it's used. And the "Customer Identity Solution" provides flexible and frictionless registration, authentication, and login experiences, all critical in the era of GDPR, CCPA, and beyond.
SAP Sales Cloud
SAP Sales Cloud is a mobile-first solution for sales managers. It's packed with predictive analytics and detailed reports, as well as tools like "Deal Finder," which uncovers new opportunities within existing accounts, and "Influencer Map," which locates colleagues and contacts who can help you close deals.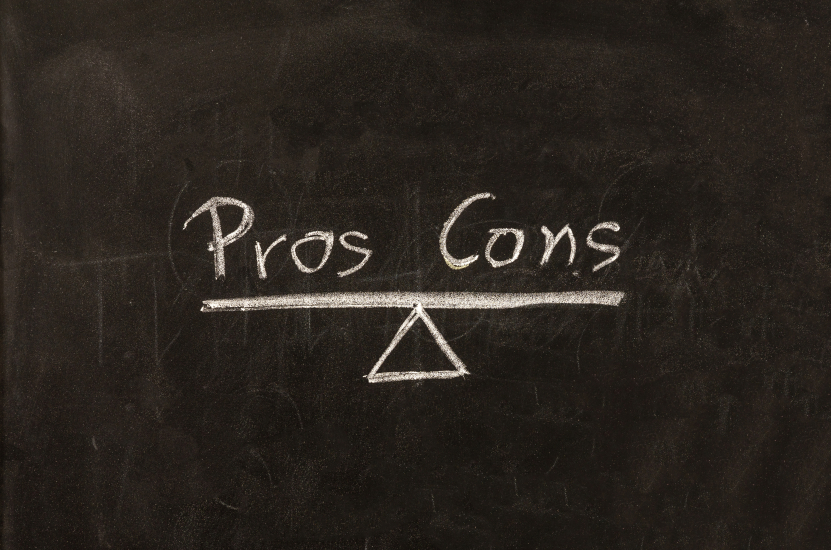 How much does SAP Hybris cost?
SAP doesn't publicly release its pricing information for the base Commerce Cloud platform, but it starts from over $100k per year, per license.
How does this compare to the competition?
Well, the Shopify Plus platform fee starts at $2,000 per month. Once you're turning over $800,000 per month, the fee turns into a revenue-sharing model, set at 0.25% of revenue with a maximum $40,000 per month.
Salesforce Commerce Cloud's licensing model is also based on a retailer's gross merchandise volume (GMV), with the average percentage being around 2% - 3% for businesses turning over between $5m and $25m.
SAP Commerce Cloud pros
Here are some of SAP Commerce Cloud advantages:
1. It has true omnichannel capabilities
It seamlessly integrates the customer journey across all touchpoints, reducing friction in the buying process.
2. It offers highly personalized customer experiences
Customer data patterns are recorded and put to great use, enhancing engagement through optimized experiences.
3. It has plenty of pre-loaded features
Out-of-the-box features are intuitive, well-designed, and useful.
4. It's highly adaptable
It can be structured and extended to suit all kinds of different businesses, whether B2B, B2C or B2B2C.
5. It has widespread industry relevance
The Industry Accelerators with their plug-and-play storefronts are ideal for a diverse range of sectors.
6. It was globally conceived
It benefits from excellent internationalization thanks to multi-language, multi-site, and multi-currency support.
7. It's reliable
It has a 99.95% SLA with 24/7 monitoring and proactive health and performance checks.
8. It's cloud-based
It has all the pros associated with living in the cloud, such as scalability, agility, flexibility, and immediate access to the latest updates and releases.
9. It looks great on all devices
It has a responsive and adjustable user interface that works perfectly on every device.
10. It's highly integrable within its ecosystem
It integrates seamlessly with the rest of the SAP S/4HANA solution suite.



SAP Commerce Cloud cons
Here are some of SAP Commerce Cloud disadvantages:
1. It's expensive
Commerce Cloud doesn't come cheap; their prices are at the upper end of the spectrum with some customers paying over $1M per year for their SAP Hybris platform.
2. It requires specialist implementation
Implementation is generally not included and is provided by agency partners. It's a complex process, leading to long project times.
3. It requires extensive training
It's a robust platform with lots of features, and this makes it hard to use. Intensive training is necessary to become a proficient user, and the learning curve for developers is steep.
4. It's not great for small- and medium-sized businesses
Cost and ease-of-use serve as barriers to entry for all but large companies.
5. Its community is inactive
Its online community is weaker and less vibrant than many other platforms like Magento and Shopify.
6. Its documentation is poor
With so many different versions, it can be difficult to find the answers you are looking for in SAP's system.
7. It requires heavy customization
It's adaptable, but only if you invest a lot of time and money into customizing it to suit your needs.
8. It's slow
For companies with large catalogues of 10,000 products or more, loading time to perform simple tasks can be sluggish on the back-end
9. It's developer-centric
It's built with developers in mind. Non-technical users often struggle to get beyond the basics.
10. It lacks standalone functionality
For the price, you might hope to get features that are only available in the other SAP S/4HANA platforms or through additional paid-for modules.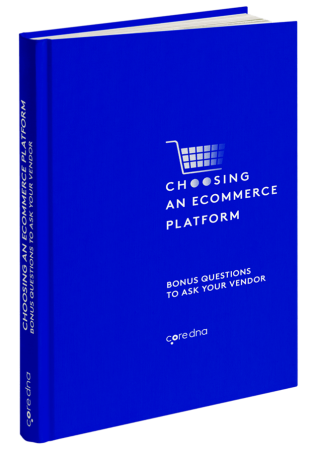 Choosing an eCommerce platform?
Download our definitive guide to choosing the right eCommerce platform. Plus bonus questions to ask your vendor.
SAP Commerce Cloud vs Core dna
| item | SAP Commerce Cloud | Core dna |
| --- | --- | --- |
| Multi-site management | ✓ | ✓ |
| Decoupled architecture | X | ✓ |
| Multi-tenant architecture | X | ✓ |
| Content personalization | ✓ | ✓ |
| Content management system | X | ✓ |
| eCommerce platform | ✓ | ✓ |
| API support | ✓ | ✓ |
| B2B/B2C/D2C | ✓ | ✓ |
| Flexible content model | X | ✓ |
| System templating | X | ✓ |
| Requires internal dev team | ✓ | X |
| Requires ongoing maintenance | X | X |
| Modular applications | X | A collection of applications for content, eCommerce, marketing, and collaboration |
| 3rd party integrations | Connects with SAP's partner ecosystem | ERP, CRM, Marketing, CDP, payment gateways, shipping providers, logistics engines, tax calculation & remittances, web hooks |
| Performance/security | Managed by users/customers | WAF/DDoS, Geo-redundancy, TSL/SSL encryption, CDN |
| Monitoring | Managed by users/customers | Performance & uptime monitoring, error management |
| Infrastructure | Managed by users/customers | API/Hooks interface, GIT version control, continuous and parallel development |
| Network | Managed by users/customers | Managed geo-redundant DNS, Anycast IP range, 45 Edge locations |
| Best for industry | eCommerce | eCommerce, publishing, marketing |
| Price | Available upon request | $1,250/month/site for access to all applications (e.g. Commerce, content marketing, intranet, digital workplace, etc.), unlimited users, 100k server requests (A "Request" is a call to Core dna engine over the Internet which resolves as a dynamic web page or structured data content. For example, AJAX requests, headless queries, and REST API calls.) |
Watch video demo