6 Key Digital Customer Experience Trends for 2023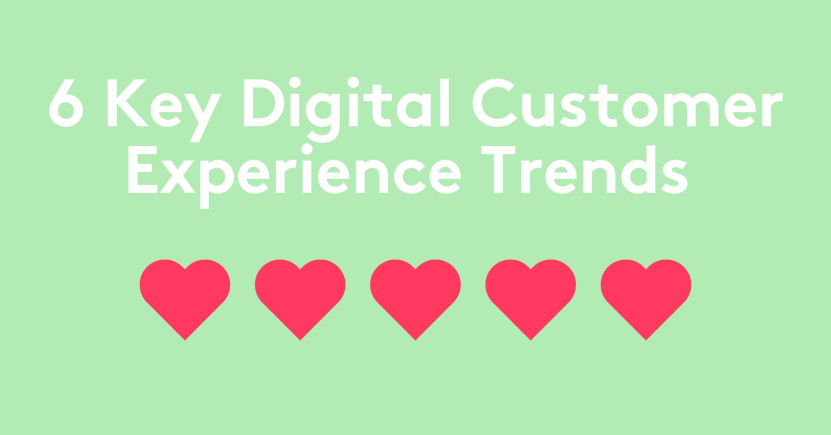 The digital customer experience is constantly evolving. Having a customer centric strategy and creating a seamless and enjoyable user experience is what matters in today's omnichannel, connected and tiktok world.
So, in order to stay ahead of the competition, it's important to know which digital customer experience trends will be taking over in 2023.
In this blog post, we will discuss 6 of the most important trends that you need to be aware of. Keep reading to learn more!
Key Takeaways
Web3 is the new wave digital experience, offering privacy and decentralization.
Omnichannel customer success means all teams work together to create a happy customers.
A human digital experience considers the person behind the screen as an individual not a number.
Creating experiences based on context and behavior gives customers what they are looking for in a more personal way.
Social media should be used to interact with customers in a genuine way that reflects your brand's values.
Experimenting, testing and improving helps you get closer to offering a perfect digital experience.
On this page:
Web3 and the return of anonymity
While web3 is still in its crawling phase, we can already feel the impact of decentralization on how the cyber world runs.
Web3 promises the return of privacy to the people. The near death of the 3rd party cookie and the rise of privacy regulations such as GDPR in Europe and The California Privacy Act, in the US, come as a response to consumers call to put privacy at the heart of their digital experience.
Web3 rebalances the powers by giving back data to its rightful owners - the people. They can decide now what information they want to share and with whom. This means that brands have to work extra hard and offer high quality content to charm users and make them fall in love.
Web3 pushes brands to be innovative: this is a new territory which means early adopters have to be extra creative. There are no examples to use as inspiration. It's blank page what can offer big wins for the brands that can master it.
Two brands that have embraced web3 to create unique digital experiences:
GUCCI VAULT in the Metaverse
Gucci wants to become a pioneer in web3 and has many ventures experimenting with this new digital world. The Gucci Vault build in The Sandbox on the Metaverse has become a space for events and experiences created by the luxury brand.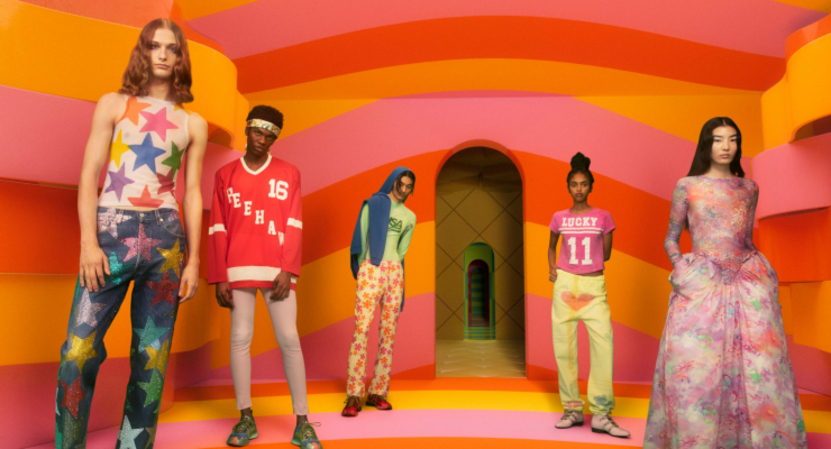 NFL ALL DAY Marketplace
The NFL has also embraced web3 by turning defining moments of matches into video digital collectibles that anyone can purchase on their marketplace. On September 18,2022 the platform registered over $905,000 worth of NFT sales.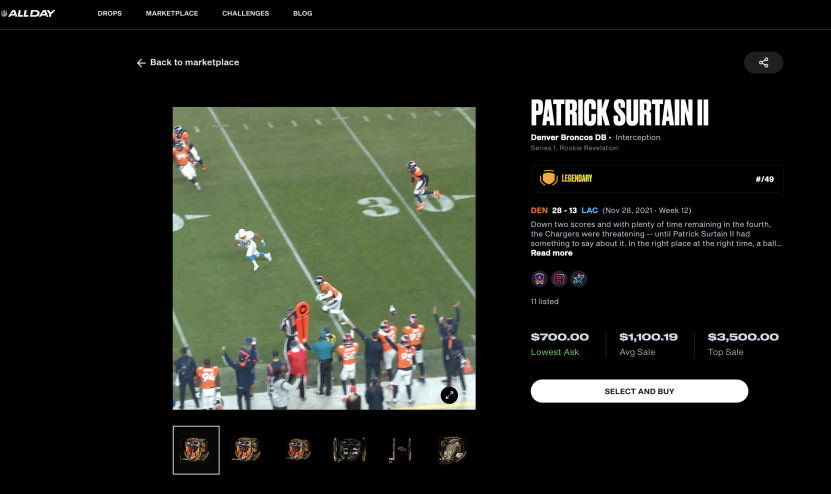 Create a human digital experience
While human and digital might seem like antonyms, they actually can work together to create a great customer experience. When shifting the approach from brand to consumer, we can start to see all the touch points that can be improved to offer a more human experience digitally.
There are no Users, only People: This means that considering your visitors only as data won't help you win the long game. Reframing your online strategy around the framework that your brand is serving humans will push you to consider the intention of the person on your site, what their end goal is and how you can help them achieve it. These new questions will help create more compelling experiences.
Take a holistic approach: This is all about creating meaningful relationships between you and the people interested in your brand. Most brands that have a cult following have succeeded in creating an unbreakable bond with the people. Being true to your values and showcasing your efforts to achieve positive impact on your community will make the difference. An extreme but inspiring example would be Patagonia who has been built on strong environmental activism values and recently broke the internet by making earth their only shareholder.
A two way communication: With all the digital channels available today, brands have many avenues to connect with people. Yet, it's not just about giving information, you have to learn to listen. Feedback, reviews and polls will be even more important in the upcoming years. They provide brands with invaluable insights about what people love, their expectations and frustrations.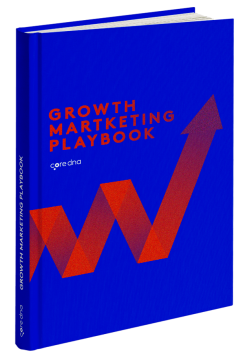 The ultimate growth marketing playbook
The exact 41 strategies we used to grow from 4-figure to 6-figure traffic in one year.


Create experiences based on context and behavior
Personalized experiences have been at the forefront of digital strategies for the past decade, but brands need to take it a little further. Today's consumer is looking for a more bespoke experience. The rise of shop local shows that the new generation values a more human, more personal and less transactional shopping experiences.
So how to achieve that as a brand? By embracing the community you serve and adapting to their behaviors, style and expectations.
We will use J.Crew as an example. When J.Crew opened a store in Williamsburg, Brooklyn, it left its polished look behind to embrace the industrial more rough character that makes Brooklyn. It didn't mean they changed identity or strategy but they adapted to the environment they were in and create more of a boutique feel vs the multi-chain store we know.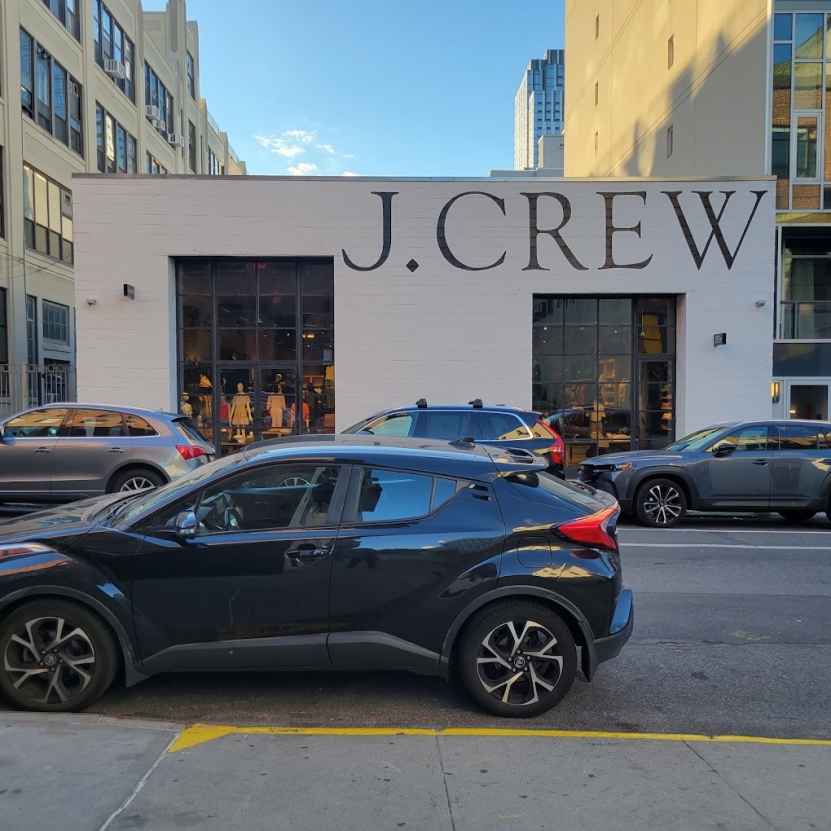 While this is a brick and mortar example, you can apply that same mentality to your online strategy. By balancing between behavioral and contextual personalization, businesses can tailor their interactions with customers and offer relevant content.
Immersive experiences using AR and VR technologies can be unique to each individual. For example, virtual try-ons bridge the gap between online and physical stores: smart mirrors enable virtual try-ons while see-in-your-room apps allow furniture to be virtually placed in homes for preview. While these technologies are still being perfected, their future is promising.
Social Media is a digital experience of its own
It feels like social media is always in constant movement and evolution and its role is crucial in creating a complete digital experience. From Facebook to Bereal and Tiktok, brands need to be where their people are and interact in a genuine, creative and compelling way.
With the rise of social commerce, the customer journey can start and end on social media. Brands must make sure they create a social media experience that offers a positive journey to people and that reflects their values.
Social entrepreneurship has brought us many successful brands that debuted on social networks. By building strong communities and learning from them, the product and services they created where instantly adopted by their followers.
Covid has put an extra highlight on social entrepreneurship where people started businesses out of their living rooms and kitchens. The beautiful story of l'Appartement 4F, referring to the apartment where it all started - shows how much the social community can lift brands and people to success.
Omnichannel Customer Success
Guaranteeing the satisfaction of your customer will no longer be the sole responsibility of your customer service team.
All different teams should be involve to create a happy customer and ensure customer loyalty. Knowledge sharing across teams is vital to the success of this new omnichannel approach.
Your social media team should be able to interact to customers and respond to enquiries about product and service, issues they are experiencing and more. All teams and department should be listening to your customers' feedback to improve and create product or services they deserve.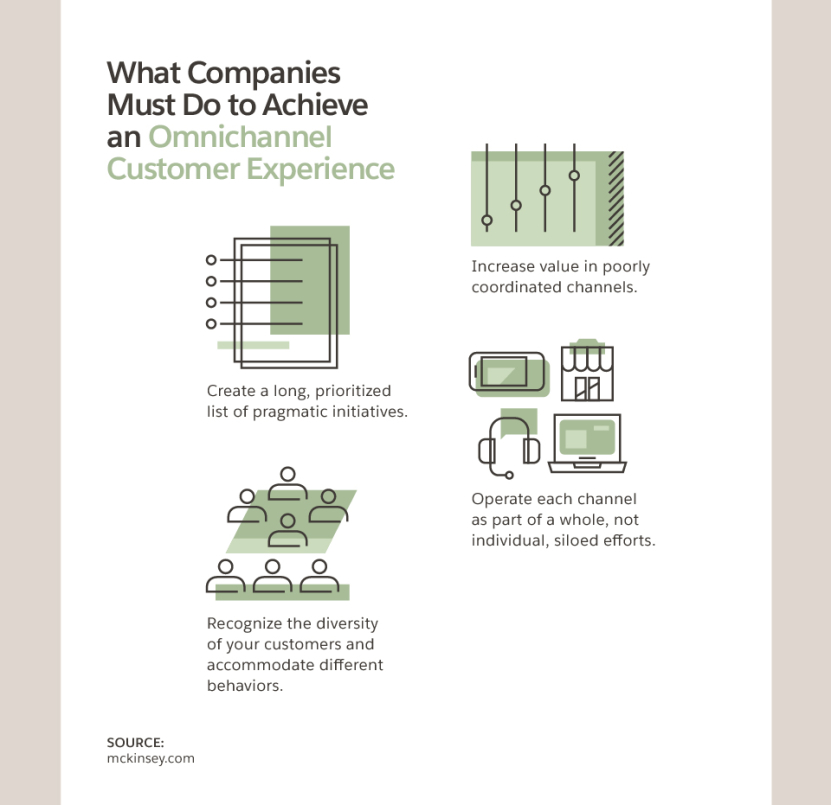 The idea of Customer Service has transformed into Success to highlight the relationship we are creating with our customers. We are not only solving their issues we are here to make them succeed and see them happy and satisfied.
Creating an omnichannel customer experience starts with the tools at your disposal. You'll need to utilize a CRM system to help you organize your customer information in one central place and allow you to act on it.
But, the backbone of omnichannel will come from a headless CMS platform. Using APIs, a headless CMS can connect to multiple frontend presentation layers to give you that omnichannel experience delivery. Plus, you can integrate your CRM into your CMS to view and manage your content and your customers from one central location.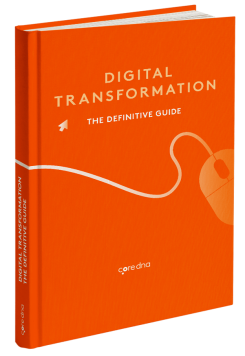 Digital transformation: The definitive guide
Everything you need to know about digital transformation, PLUS a bonus digital transformation sheet that we use internally to track chart vs effort tasks.
Experiment, test and improve
While we are creatures of habits, in the context of technology, experimenting with new things is always a good idea. There are always new tools and techniques to try, that can improve our processes and the experience we offer people.
Experimenting should not be only about boosting conversion rate, it should be focusing on creating positive customer experiences and increasing customers satisfaction across all of the brand's touch points.
Try to think about what you could do differently to deliver the dream experience you want your customers to have with your brand. Endless experimentation, testing and improvement are key to getting the most out of digital technology.
Related questions
Unlike a traditional CMS/eCommerce, which combines content management and front-end delivery, a headless platform has a flexible front-end system to determine how the content is created and presented to the end user. It's front-end agnostic, meaning that your content is created raw and can be published anywhere, through any framework, thanks to built-in APIs.
Coredna is not only a headless platform but also a hybrid headless Platform. We recognized that Marketers still need the flexibility of an easy to use administration, so we created a fully functioning DXP administration panel that allows the marketer to have a dashboard and the ability to manage multiple websites. With the Headless features of the Core dna DXP you can also create a customized publishing platform, this can be useful if you want to simplify administration functions or create a custom user experience.
Learn more about headless content management.
[Read more]
The easiest way to determine if a headless platform is best for you is to ask yourself these questions:
What are your business requirements and does a headless platform solve these requirements?
Do you have access to qualified individuals to help with the setup and ongoing management of the platform?
Can you determine the content types that you will require (e.g. buttons, headers, lists, options, etc.)?
Do you want to design your own components using the content types you can define? You can always add components later but planning up front will help with organizing your content for distribution.
Determine if you want to enrich your content with templates and styling to create consistent output and not just data.
Do you want to test the output from the headless platform using tools that allow you to make API calls?
Do you want to configure the destination systems to accept the information?
In the case of Core dna, we provide an admin panel to help with the creation of the content and preview of the content. We also give you a number of tools for security and personalization. Finally, we have defined a number of entities that give you the starting point for your project to help with quick deployment.
Read this next: How to Choose The Best CMS Platform to Help Drive Your Business Growth
[Read more]
Pros
Flexible developer environment to create and manage content across multiple channels
Ability to create and deploy tailored customer experiences quickly
Ability to learn, change and iterate direction quickly
Share content programmatically with other systems
Create workflows and recurring processes that communicate with the platform and other systems
Advanced security provided by simple interactions through APIs
Improved performance, ability to create static content and have websites that are fast
Scale, ability to handle peaks and large volumes of website content from a single source
Cons
Have flexibility that may require developer involvement
Manual application management
Out-of-the-box functionality may be limited
Flexibility in the presentation layer can be limited
Setup maybe be more complex in terms of structuring data types, components and layouts
Some systems are missing admin/authoring capabilities with features like preview, analytics and permissioning
Site control can be split amongst a number of content systems
Personalization may require more development
Analytics capabilities can be limited
** Many of the Cons above have been solved within the Core dna platform as we continue to provide hybrid support for the traditional authoring environment.
Read this next: Hybrid CMS: A Headless CMS, But With a Front-End
[Read more]