How to Create The Perfect Digital Employee Experience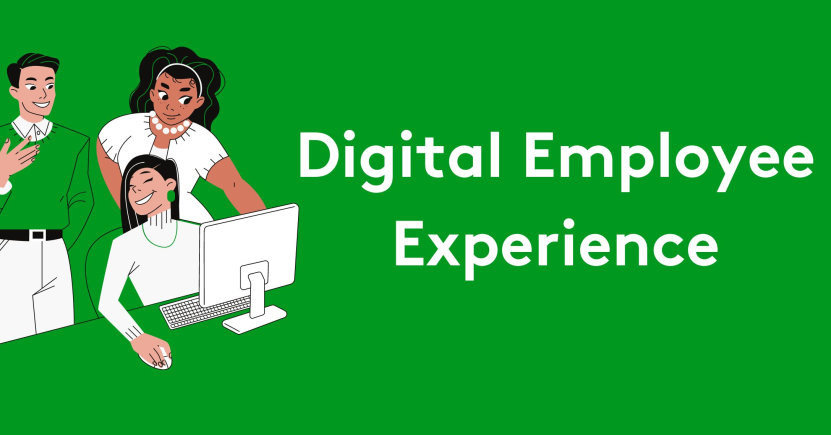 When the pandemic thrust businesses worldwide into remote work, the majority had a significant learning curve to overcome. Years later, many organizations are still struggling to keep pace with the new realities of work.
As more employees are asking for a work life balance, companies have to find a way to offer the same collaboration possibilities as in a physical office. IT teams have to implement the tools and infrastructure necessary to provide a digital employee experience (DEX).
And while DEX is a significant challenge for many businesses and their IT teams, the benefits abound. This article will explore why the digital employee experience is more
Key takeaways
Half of businesses plan to prioritize DEX by 2025
Digital employee experience is increasingly vital amidst the remote work boom
A robust DEX strategy directly improves customer satisfaction
IT must constantly measure DEX performance to make consistent improvements
What is digital employee experience?
Digital employee experience refers to the employees journey when interacting with technology at work. It encompasses an employee's entire digital workplace, from their work device(s) to the applications and networks they rely on and the end-user sentiment.
According to Gartner, only 5% of IT organizations had established a digital employee experience strategy, team, and management tool as of 2021. The good news is that with more businesses recognizing DEX has tremendous value, that number is projected to increase dramatically, up to 50% by 2025.
As business becomes increasingly global and work becomes remote, DEX ensures employees can seamlessly communicate and collaborate with their teams.While the information technology (IT) team ensures an organization's digital work environment operates smoothly, DEX has implications throughout the business. It ties into human resource strategies, digital transformation efforts, and corporate culture.
The digital employee experience begins the moment an employee begins working at a company and continues throughout their tenure. In the modern, digital-first era of work, DEX influences employees' entire experience with a company and can have implications for productivity, retention, employee development, and engagement. With every company seeking a competitive edge, none can afford to ignore the value of providing a high-quality digital employee experience.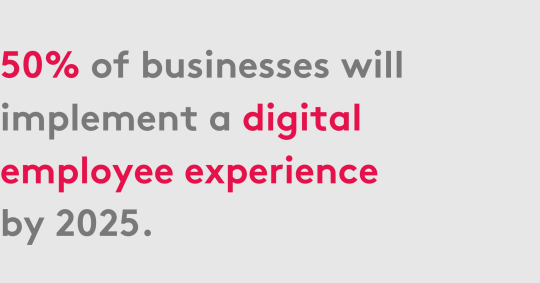 The different types of digital employee experiences
DEX is composed of many different interactions employees have daily with technology. Examples include logging onto the computer, opening and responding to emails, and attending conference calls.
Let's examine the different digital employee experiences that workers face regularly.
Communication and employee collaboration tools
The most common digital employee experiences are the systems and applications workers use to interact with coworkers. These include email, instant messaging tools such as Slack and Microsoft Teams, phone calls, and video conferencing services, including Zoom and Skype.
Workflow and productivity software
Nearly every business division now relies on specialized technology to help them work more efficiently. The sales team has Salesforce, marketing has content management systems, and legal teams have contract management tools, to name a few.
Human resources, talent management, and training systems
The most significant HR trends are all about data and digitizing the industry. Employees need access to their company's workforce management system to review compensation, benefits, and PTO information. Corporate training and professional development are increasingly conducted in remote environments as well.
IT support and self-service capabilities
When digital tools act up, employees must be able to access self-service resources to troubleshoot the problem. If that fails, they need the option to submit support tickets, a crucial option for remote workers who can't walk over to the IT desk.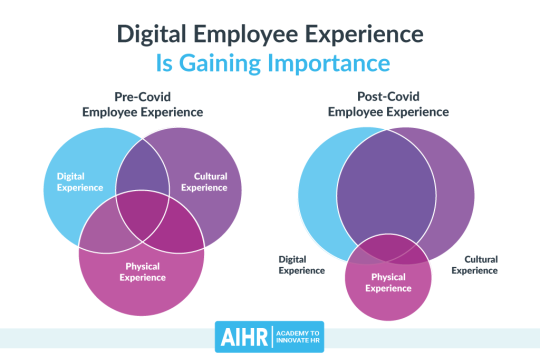 Guide: eCommerce Trends 2023
37-pages of the latest eCommerce & marketing strategies to succeed in the upcoming year!
From the rise of mobile shopping apps to the growth of social commerce and augmented reality experiences, there are many different ways that people shop today.
The benefits of a great digital employee experience
Technology will continue advancing rapidly, and businesses must adapt to modern innovation. Delivering high-quality DEX future-proofs your organization by introducing cutting-edge technology and ensuring employees develop the skills needed to stay productive.
Other benefits of creating an excellent digital employee experience include the following:
With more employees working remotely or in offices spread across the globe, employees need technology that enhances communication. Modern technology allows for asynchronous collaboration, ensuring employees are on the same page no matter where they are, and that work is completed efficiently.
Greater employee satisfaction
Most people use technology outside of work, whether streaming services, playing video games, or using Bluetooth to listen to music. When we come to work, we expect our devices and software to work as seamlessly as those we use in our downtime. Minimizing disruptions keeps employees engaged and productive, which is good for them and your customers and can help increase employee retention.
In the post-pandemic world, organizations that can thrive in a remote environment will have a real competitive edge. Not only will a remote-first culture ensure you use cutting-edge technology, but it will also help you attract the highest-quality talent. Combined, you can deliver faster, better service to your customers.
Some HR trends may come and go, but one thing stays certain: the better the employee experience, the more likely they will remain. Every HR process must be seamless, whether you are onboarding new employees, facilitating position changes and promotions, introducing new devices, or helping employees move.
Prospective employees do their homework before interviewing with your company. They want to know your organization is an excellent place to work, which is why DEX must be an integral part of your overall business strategy. Happier employees make recruiting easier while lowering attraction rates among your most valuable workers.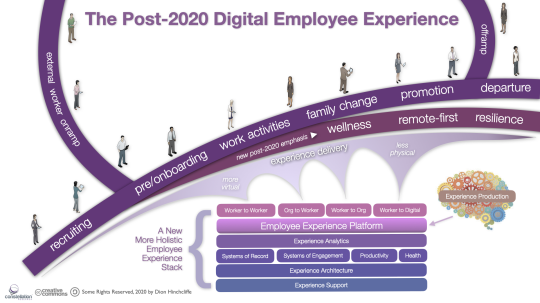 How to measure the success of your digital employee experience
Data is the key to measuring the effectiveness of any business initiative, and DEX is no exception. The best way to evaluate whether DEX is working for your team is to ask them about it. Whether you have recently introduced new technology or have been using specific tools for a long time, begin checking in regularly with employees about their experience. End-user feedback is the best way to identify pain points so you can address them as needed.
Additionally, IT can implement digital experience monitoring (DEM) to measure how software and devices perform. Specific data points you should measure include:
Latency time
Network saturation
App performance
CPU usage
Digital employee experience (DEX) tools help IT leaders measure and continuously improve DEX. By collecting data from endpoints, applications, and employees in real time, IT can identify actionable insights to ensure that devices, software, and digital infrastructure are performing at their best.
Understanding DEX and how to optimize it is essential for thriving in the digital age. DEX impacts everything your employees do, from how they complete work, learn new skills and connect with your business.
Understanding DEX and how to optimize it is essential for thriving in the digital age. DEX impacts everything your employees do, from how they complete work, learn new skills and connect with your business.
Yes, Core dna can be used for intranets. Intranet functionality can be adapted and tailored to suit the individual user's needs.
What is an intranet CMS?
An intranet cms is a content management system that is used to create and manage content on an intranet. An intranet cms provides a user-friendly interface that makes it easy for users to add, edit, and delete content. Additionally, an intranet cms includes features such as version control, workflow, and security that help to ensure that content is accurate and up-to-date.
Core dna offers an Intranet & extranet CMS platform that simplifies organizational learning. Collaborate and communicate more efficient, create communications, share ideas, company insights and organizational news that help align your business.
You can also manage your HR information, create HR forms, organizational procedures/policies and staff news in one place. Learn more from your staff by leveraging the ideas application to make it easy for employees to provide ideas and feedback for initiatives that can be shared and voted by all.
Intranet CMS use cases:
- Employee portal
- Employee onboarding
- Management and executives' portal
- Employee collaboration
- Students Portal
Read this next for a complete view of what is an Intranet CMS and how it can help structure internal relations within a company: Intranet CMS: A Guide to Choosing Intranet Software
We have also created a guide to help you navigate the intranet CMS decision making. You can download it here
In this guide, you'll learn:
- What is an intranet (and how does it impact the employee experience?)
- What is an intranet CMS?
- Best use cases for intranet CMS
- Key features to look out fo SaaS vs on-premise intranet CMS
- Comparing different intranet CMS vendors
Schedule a one-to-one consultation with your product specialist
Here's what you can expect:
Walkthrough: An introduction of the Core dna platform
Analysis: Personalized recommendations based on your business needs.
Case studies: How other businesses have used Core dna to scale more efficiently
Yes. Core dna can build intranets and social communities for professionals that enhance communication and collaboration.
See Core dna's digital workplace features.
No, technical expertise is not needed in order to use Core dna. Core dna is built for businesses and the people that run them.
You do not need a background in IT or knowledge of technical jargon, or programming language. As long as you have basic computer skills you will be able to use our straightforward and intuitive platform.