How To Improve The Customer Experience with Digital Experience Platforms?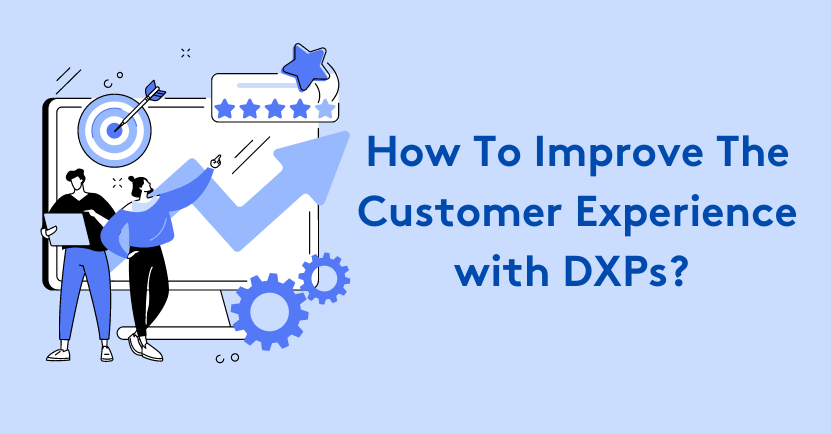 How can a brand maintain a foothold with customers in a saturated market? Well, it begins with personalization.
Customers want - no, expect - personalized experiences tailored to their needs and preferences - this is where a customer digital experience platform comes in.
That could be an email highlighting a product that aligns with their interests or a Facebook ad for housing supplies to someone that recently moved.
Personalized products, services, and communications make customers feel valued and understood. And today, ensuring a great digital customer experience across every platform or channel is more critical than ever.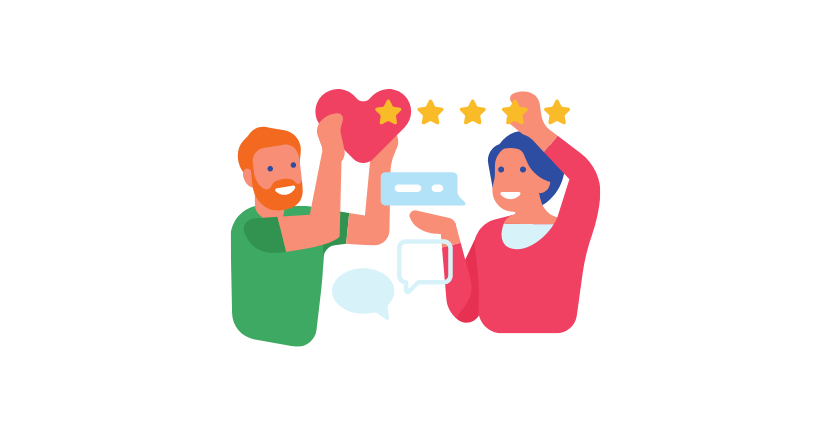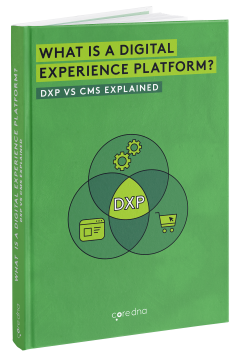 Digital Experience Platform (DXP) vs CMS
Digital Experience Platform helps you increase your customers' satisfaction. Offering an omnichannel experience is mandatory to ensure your customers can interact with your brand wherever they are.
What is digital customer experience?
Seeing a social media post. Clicking around a brand's website. Reminder emails and texts about an impending delivery. Asking a chatbot questions about a customer service issue. Every customer interaction with your brand in a digital medium is an integral part of the overall digital customer experience (DCX).
It's a continuous process that begins during their first digital interaction and continues after they purchase from you. These digital engagements are a critical part of the overall customer experience. And as both businesses and consumers rely more on eCommerce, it's essential to deliver an experience that is authentic, customer-centric, and consistent across all channels and devices.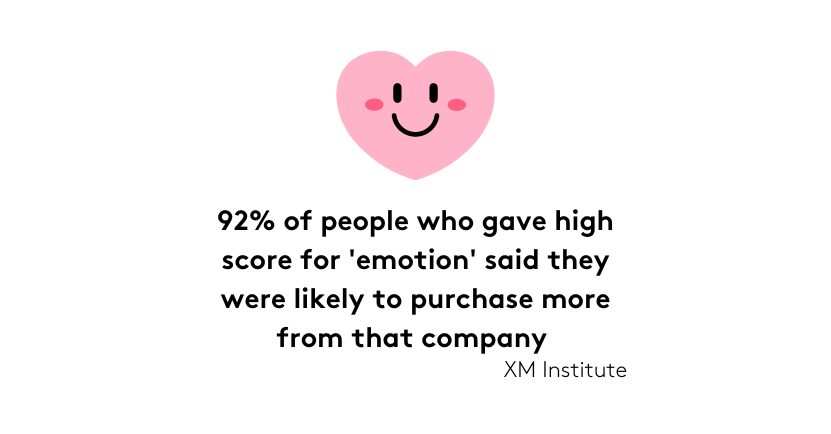 What is a customer digital experience platform?
As usual, Gartner said it best: A customer digital experience platform (DXP) is "an integrated set of technologies, based on a common platform, that provides a broad range of audiences with consistent, secure, and personalized access to information and applications across many digital touchpoints. Organizations use DXPs to build, deploy and continually improve websites, portals, mobile and other digital experiences."
In short, a digital experience platform is the collection of integrated tools businesses use to manage their presence throughout the digital ecosystem.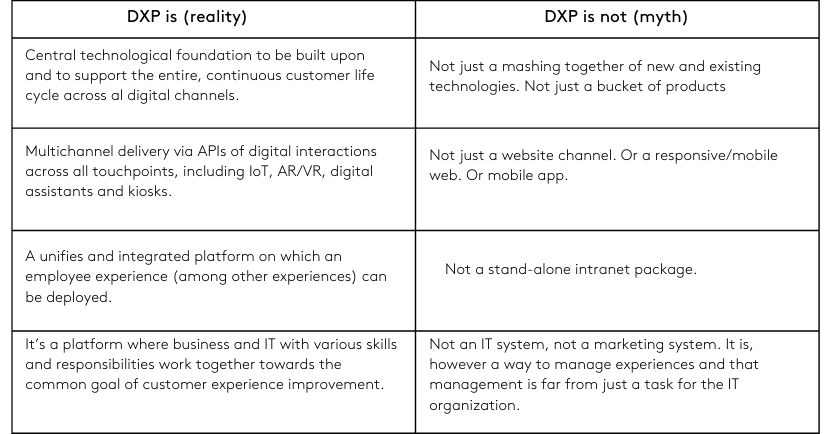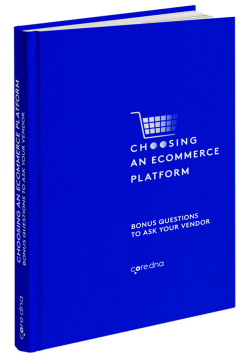 Guide: Choosing an eCommerce Platform
Definitive guide to choosing an eCommerce platform.
Types of DXPs
The digital realm continues to expand and become more complex. As a result, businesses are saying farewell to the content management system (CMS) and embracing digital Experience Platforms (DXP). These modern solutions offer companies much more than the ability to create and manage content. They empower businesses with the capabilities to curate omnichannel, personalized customer experiences.
Of course, not all DXPs are created equal, and a solution that works for one business may not work for another. To understand your options, let's examine the different types of digital experience platforms.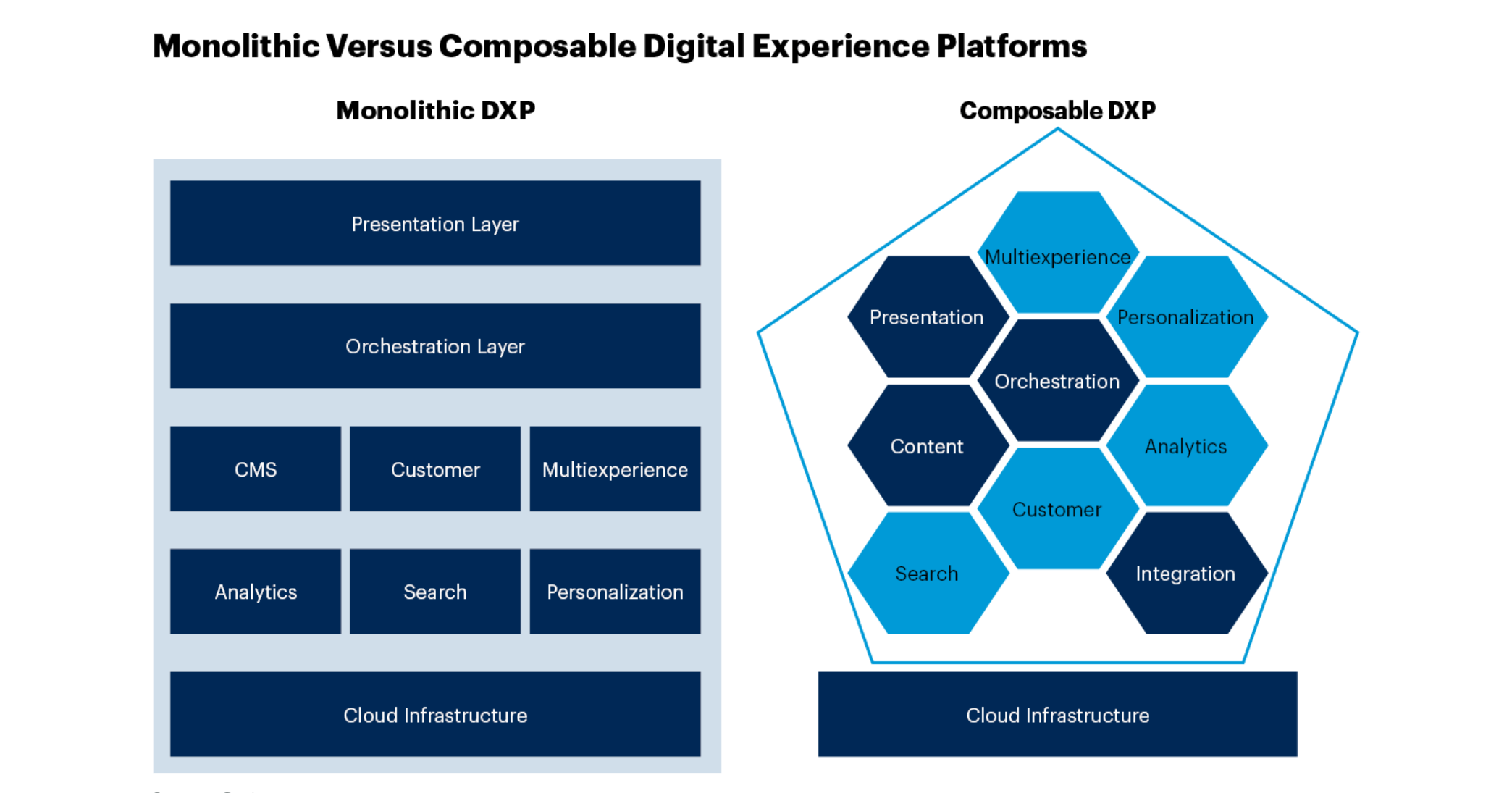 Monolithic Digital Experience Platform
As businesses outgrew the limited functionality of traditional CMS solutions, monolithic DXPs entered the chat. These all-in-one platforms include all the tools you would ever need to manage the digital customer experience.
With a monolithic DXP, users can run their digital content strategy from one place. They usually have a presentation layer store coupled with the back-end orchestration layer. The drawback to monolithic DXPs is they are rigid and lock you into one vendor for managing your digital strategy. This type of DXP also can take a long time to deploy and customize. Considering how rapidly business needs can change, it can be challenging to keep up using a monolithic solution.
Composable Digital Experience Platform
If you're like us, having the agility and flexibility to adjust content strategy quickly is a no-brainer. More businesses are in agreement, especially as new digital content channels emerge.
Composable digital experience platforms allow organizations to choose the solutions they want to run their digital presence. Unlike monolithic DXPs, which usually lock users into a single vendor, composable options will enable you to integrate best-of-breed technologies and services to create a customized digital experience for their customers.
Do you have an analytics engine you prefer? With composable DXPs, you can string together your ideal selection of tools. Composable DXPs are growing in popularity because they are highly customizable. When used correctly, they allow you to accommodate ever-changing customer and business demands, integrate new technologies and services, and streamline the complexity and cost of managing a large and complex technology stack.
Digital Experience Platform Features & Capabilities
To build relationships that earn the loyalty of your customers, you must deliver high-quality digital customer experience across pre- and post-sale environments. DXP functionality makes this possible by helping you handle content and digital asset management on a large scale. Modern DXP solutions allow you to sync, manage, and disseminate content across verticals like the web, voice-activated gadgets, customer portals, IoT devices, and more.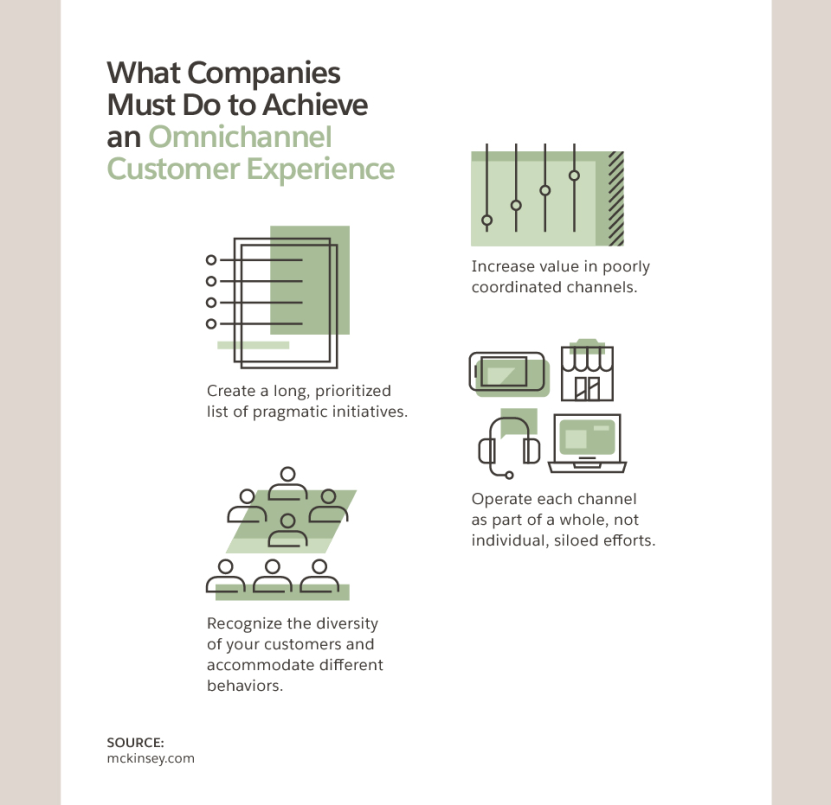 Here are some core DXP features and capabilities that can help you create consistent digital customer experiences.
Content Management System (CMS)
Cutting through the clutter of content to gain new customers and keep our most loyal ones returning can be challenging. For years, businesses relied on a CMS to create, edit, and manage content. DPXs provide a CMS and all the subsequent tools for ensuring the consistent and optimized delivery of experiences across all your customer's channels and touchpoints. Unlike legacy CMS solutions, DXP technology integrates with all your digital media and devices so you can scale your content efforts as your business grows.
Digital Asset Management
A DXP provides a repository for all your content and digital assets, including videos, images, and audio files at scale. Easily manage tags, categories, and file operations like deletion, moving files, etc.
eCommerce
B2C or B2B businesses alike need a solution that integrates their digital storefront with their content platform. DXPs make it possible to develop an omnichannel content strategy and configure the back end of your eCommerce site from the same system. That means you can manage your website and social media while accepting payments, tracking orders, and running customer service from one integrated platform.
CRM & Customer Data Management
Customer Relationship Management is critical to growing any business. We all on customer and user data to create personalized content, and with a DXP, you can integrate all data sources. With all that customer information at your fingertips, you can make data-driven decisions and create the personalized digital experiences that customers demand.
Digital Analytics
With a sea of raw customer data available to us, how do we make sense of it all? Fortunately, many DXPs offer powerful machine learning and artificial intelligence. This technology can measure the performance of your content and contextualize how users digitally interact with your business.
Personalization and targeting
Digital customer experience is becoming more important every day. Consumers are leaning more heavily into online shopping and expect brands to understand their preferences. DXPs allow you to quickly extract valuable insights and craft personalized messaging and promotions based on customer behaviors.
Integration and interoperability
A composable DXP integrates with other enterprise systems, including customer relationship management (CRM), enterprise resource planning (ERP), and marketing automation platforms. It provides a unified and seamless experience and makes it much easier for you to do the same for your audience.
Digital experience platforms and digital transformation
Digital transformation (DT) in business looks like adopting emerging digital technology to solve problems and improve operations. Given the pace of digitization, DT is a strategic imperative in just about every industry under sun.
A successful digital transformation requires weaving these digital tools into the fabric of an organization's DNA. A digital experience platform is central to this effort because it enables organizations to deliver richer, connected, real-time, and personalized mer experiences for internal and external stakeholders.
DXPs unlock true digital transformation through:
Omnichannel content management and delivery

Data-driven decision-making with experimentation

Unification of brand identity across digital touchpoints

Build personalization at scale

Streamlined experience design and optimization
All this is to say a DXP makes it easier to listen to and communicate with your customers.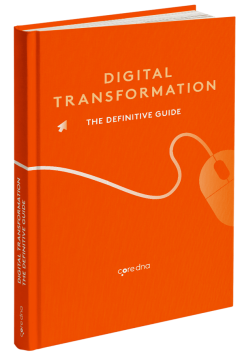 Digital Transformation: The Definitive Guide
Digital transformation is the mindset of embracing technology can help businesses increase productivity, reduce costs, improve customer service, and drive growth.
CMS to WEM to DXP
Although unlocking digital transformation through a DXP is essential now, businesses used to get by with more simplified technology, such as content management systems. So, what did content development look like before the world became digitized?
CMS
Content management systems arrived in 1990 when Tim Berner's Lee made the world's first website. The CMS was modeled on an internet-based hypertext system, HTML, representing just text and links.
As the internet advanced, websites began providing more dynamic and ultimately user-generated content. Open-source content management solutions, including WordPress, Drupal, and Joomla, emerged to help people create and manage text and image content across traditional desktop and mobile websites.
Web Experience Management (WEM)
With the rise of mobile and rapid digitization, WEM solutions expanded on the CMS framework and made delivering content to digital marketing and commerce channels possible. Now equipped with analytics, marketers could learn more about customer behavior and deliver better and more personalized content. The limitation of WEM systems was that they were designed for marketing departments. Because they didn't integrate neatly with the organization's technology stack, such as their CRM or ERP, they didn't allow businesses to capitalize on the rising volume of digital experiences and access to customer data.
Digital Experience Platforms
The need for deeper integrations grew as new digital channels and technology emerged. This ultimately gave way to headless microservices architecture and the rise of digital experience tools. Digital experience platforms evolved to grant integrations with other systems (content management, CRMs, commerce systems, call centers, etc.), enabling businesses to provide a seamless digital customer experience.
DXP and DAM
No DXP will be complete with a Digital Asset Management system. DAM solutions are instrumental in ensuring your brand's content is consistent across all channels. A DAM delivers your content across all digital channels for publication and monitoring. It's an essential tool for quality control and making sure your customers engage with your most up-to-date brand assets.
Best Digital Experience Platforms
When it comes to the best digital experience platform products, there is no shortage of options. Let's look at some of the top digital experience platforms available:
Optimizely Digital Experience Platform
This solution is an open, extensible platform that allows businesses to create a seamless digital journey for customers.
Salesforce Digital 360
Salesforce Digital 360 is focused on tools and services that simplify and enhance every aspect of the digital customer experience. The platform's core components include Salesforce Marketing Cloud, Salesforce Service Cloud, Salesforce Experience Cloud, and Salesforce Analytics Cloud.
Adobe Experience Manager (AEM)
This comprehensive digital experience platform helps organizations create personalized and engaging digital customer experiences.
Core dna
This cloud-based digital experience platform provides comprehensive tools and features for managing digital experiences across various channels. It offers a range of capabilities, including content management, e-commerce, personalization, marketing automation, social media management, and analytics.
With high customization and flexibility, businesses can create and manage a wide range of digital experiences without requiring extensive technical expertise. The intuitive drag-and-drop interface makes it easy to manage content.
Core dna can handle high levels of traffic and complex digital experiences. It also offers advanced security features, including secure hosting, multi-factor authentication, and regular security audits to ensure compliance with industry standards.
Selecting the right Customer Experience Software
Selecting the best customer experience platform requires you to assess the best options for your business. When deciding on a new platform, you need to do the following:
Choose the appropriate people to help you in the selection process.
Identify the essential features, tools, and integrations your business needs.
Research and make a list of potential vendors you could choose from.
Attend demos of your favorite options so you can see the functionality and ask questions.
Guide: eCommerce Trends 2023
37-pages of the latest eCommerce & marketing strategies to succeed in the upcoming year!
From the rise of mobile shopping apps to the growth of social commerce and augmented reality experiences, there are many different ways that people shop today.
FAQ
What do digital experience platforms do?
Digital experience platforms allow you to manage content on ever channel, including your websites, email, mobile apps, social media, and e-commerce sites. It also allows you to create and format content for every type of digitally-connected device, including IoT devices, in-store kiosks, mobile phones, tablets, and more. Digital experience platforms help you access customer data so you can continually refine your content strategy and improve customer acquisition and retention.
what is digital cx?
Every interaction between a user and an organization makes up the customer experience. Everything from receiving and opening an email, reading and liking a social post, or buying something through an eCommerce store counts as a digital interaction. The customer experience is decided by how fast, user-friendly, and relevant these interactions are.
For example, users who see an ad for a restaurant in a different town or country will wonder why they're seeing it. Or a customer receiving a special offer via email from a store they are close to might be more inclined to stop by and make a purchase. All of these little digital experiences work together to build the overall customer experience.
Is customer experience part of digital transformation?
Yes, customer experience is absolutely part of DT. On average, people use nearly four devices and connections before making a purchase. That means you must create and deliver contextualized digital experiences to each device and digital channel while ensuring the information is seamless and integrated. Customers that see a brand understands their behaviors, interests, and values will be more inclined to shop with it.
To succeed in DT, you must put yourself in the customer's position. If you can show them you are listening to their preferences and create a positive journey throughout the digital realm, you will keep them coming back indefinitely.
What is a good digital customer experience?
With digital devices and channels proliferating at an ever-increasing rate, customer expectations have soared to new highs. A good customer experience requires you to meet those expectations. That means delivering relevant content at the right place and time.
Don't send them an ad for a product they just bought from you.
Don't point them to a store location hundreds of miles away.
Don't blast them with emails every five minutes.
Do keep them updated via email or text about the status of an online delivery order.
Do offer them quick and easy customer service solutions such as a chatbot on your website.
Do send them timely deals to show them you appreciate their business.
In short, a good customer experience is when you can demonstrate you have a relationship. You know who they are, what they like, and where they prefer to shop, and your content management proves it.
Is CRM a digital Experience platform (DXP)?
A CRM and a DXP are not the same things, although a CRM is one of the core technologies and a critical part of the overall DXP framework.
CRM systems are software applications that allow businesses to track and analyze customer data, such as customer contact information, purchase history, and preferences.
Digital experience platforms are the foundation of a company's digitization endeavors and include the CRM system. The data from the CRM system can be used to make important data-driven decisions to build an optimal digital customer journey.
Difference between crm and dxp
A CRM and DXP are two software platforms that serve different purposes, although they relate to customer interactions. CRMs are used to centralize customer data and help businesses manage their interactions with customers more effectively and efficiently.
Digital experience platforms take the data from different types of enterprise software, such as CRM, to deliver personalized digital experiences across multiple channels, such as websites, mobile apps, and social media platforms.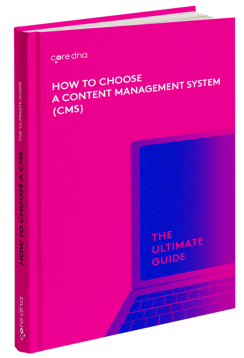 Guide: How to Choose the Right CMS: The Definitive Guide
The only guide you need to choosing the right CMS platform to help drive business growth.