Top Features of the Best Digital Experience Platforms (DXP)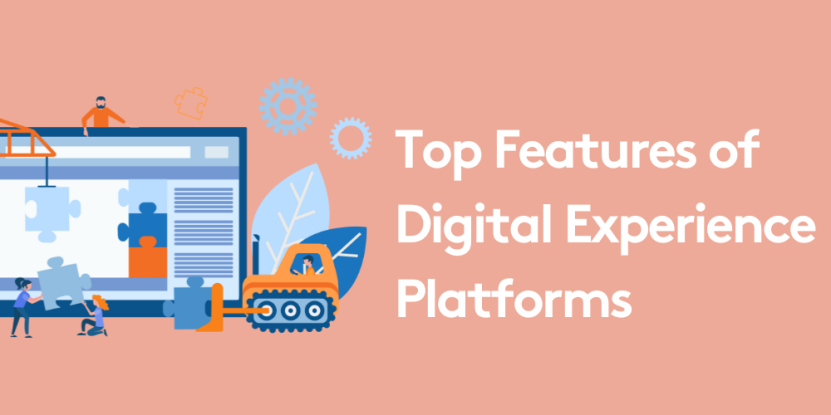 With more SaaS platforms out-there than the human brain can compute, it is becoming increasingly hard to determine which one or ones your business needs.
In this article while it is introducing yet another SaaS platform, believe us when we say it can't be more relevant in today's world - especially if you are running an online business.
Creating omnichannel experiences and meeting your customers wherever they are is crucial to build brand awareness, loyalty and to always stay top of mind. A digital experience platform give you the tools to do that.
DXP definition
A digital experience platform (DXP) as "an integrated set of technologies, based on a common platform, that provides a broad range of audiences with consistent, secure, and personalized access to information and applications across many digital touchpoints. Organizations use DXPs to build, deploy and continually improve websites, portals, mobile and other digital experiences."
With the digital ecosystem growing ever bigger and more complex, business needs have long since outgrown the limited capabilities offered by content management systems (CMSs). Digital Experience Platforms (DXP) are the answer, allowing businesses to craft and manage omnichannel, personalized customer experiences.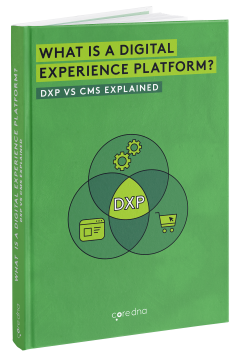 Digital Experience Platform (DXP) vs CMS
Digital Experience Platform helps you increase your customers' satisfaction. Offering an omnichannel experience is mandatory to ensure your customers can interact with your brand wherever they are.
DXP features
A customer's relationship with your brand begins once they first walk into your store, click on a social media post or land on your website. From that moment, you have to ensure their digital experience is consistent across pre- and post-sale environments. Realizing this commitment to your customer requires elevating the customer experience and building a relationship that earns their loyalty.
Digital Experience Platform handles content and asset management on a large scale. DXP technology can sync, manage, and disseminate content across verticals like the web, voice-activated gadgets, customer portals, IoT devices, and more.
Let's look at the features that make a DXP and how you can use them to create the experiences your users crave.
Content and asset management
The adage that "content is king" is as true as it's ever been. Every brand has to commit to developing high-quality, engaging content. It's how we reach our customers, earn their trust, and keep them coming back.
A DXP should store all your content and digital assets, including videos, images, and audio files. It allows you to manage user permissions so you can control who is publishing and editing content to your channels.
And, part of what sets DXP technology apart from legacy CMS tools is that it integrates with all your digital media and devices. With a DXP, you can scale your content efforts as your business grows, quickly generating and managing content on new channels as they emerge.
It doesn't matter if you're a B2C or B2B business; you need a centralized system for managing your entire digital ecosystem - including your digital storefront. Not only does a DXP allows you to share content wherever your customers are, but you can also configure the back end of your eCommerce site. You can accept payments, track orders, and run customer service all inside the platform.
Customer relationship management (CRM)
A DXP is only as good as its data. Well, the good news is that your CRM has the most important data you could ever need: customer data. By collecting and analyzing the data in your CRM, you can generate actionable insights and create an omnichannel content strategy that ensures the highly personalized experiences your customers expect.
In the digital age, we have more access to data than at any time in history. One of the most critical functions of a DXP is capturing raw customer data during all digital interactions. By measuring how content performs and how users engage with your business, you can constantly derive insights to shape better digital experiences.
Of course, with such a large volume of data at your disposal, analytical tools such as artificial intelligence are necessary to identify customer trends and refine your strategy.
What is a composable DXP
Monolithic digital experience platforms have long been the most popular option for businesses. Gartner states, "most existing products marketed as digital experience platforms (DXPs) are monolithic in architecture and slow to react to market changes." While these DXPs can help you create a quality customer experience, they typically lock you into a single vendor and can be slow to deploy.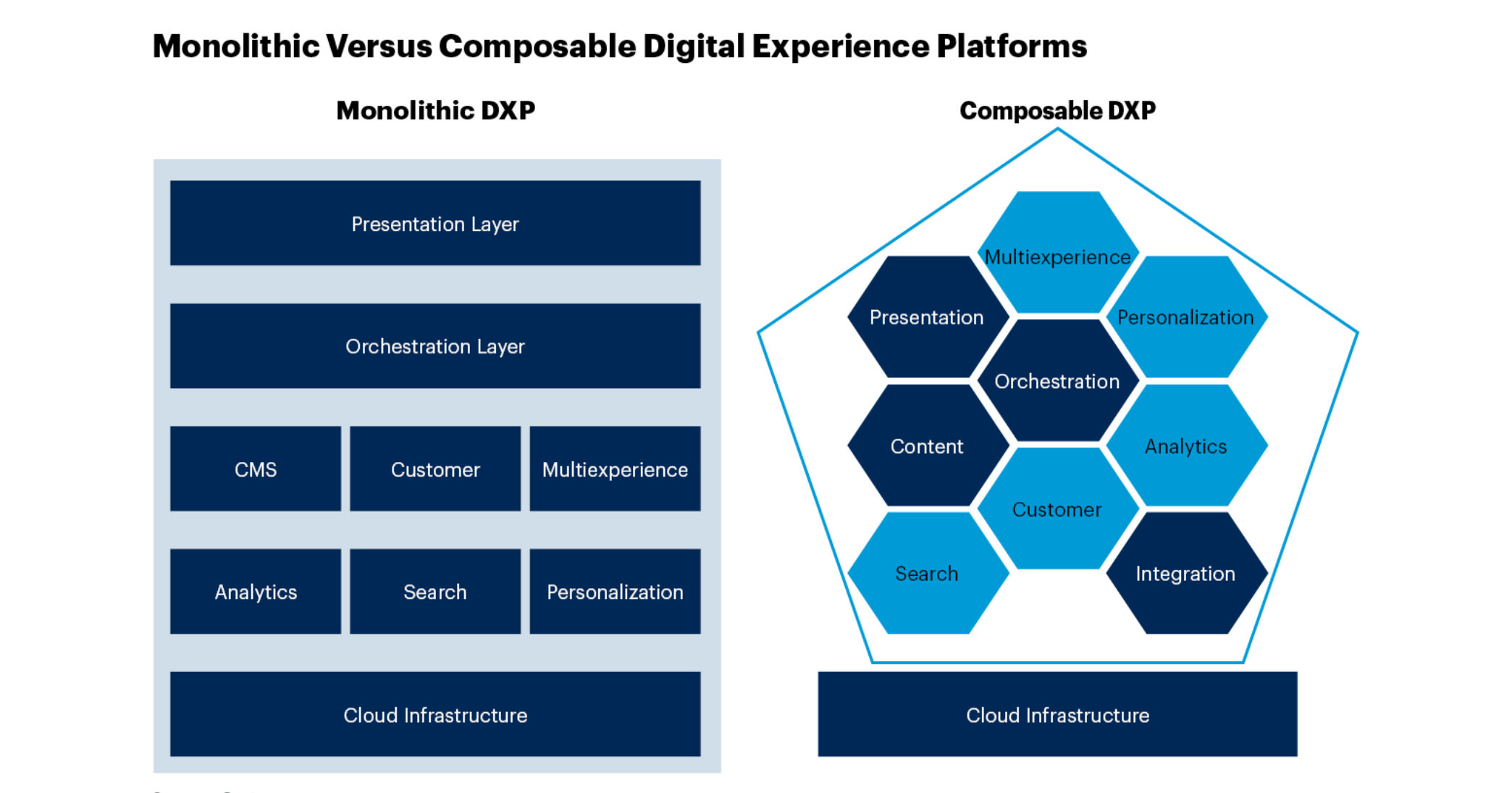 We live in a time of rapid digitization, and every business needs the ability to adjust its content strategy quickly. Omnichannel content is increasingly necessary, and companies are looking for more flexible options to make it happen.
Composable DXP platforms allow organizations to assemble and integrate best-of-breed technologies and services to create a customized digital experience for their customers.
Composable DXPs comprise smaller, independent solutions specializing in a specific function. Rather than being stuck with one, all-encompassing and rigid platform, a composable DXP allows you to mix and match, creating a DXP using the tools of your choice.
Composable DXPs are highly customizable, so you can adjust to changing customer and business demands, integrate new technologies and services, and streamline the complexity and cost of managing a large and complex technology stack.
A recent Gartner study found that this year "organizations that have adopted an intelligent composable approach will outpace competition by 80% in the speed of new feature implementation."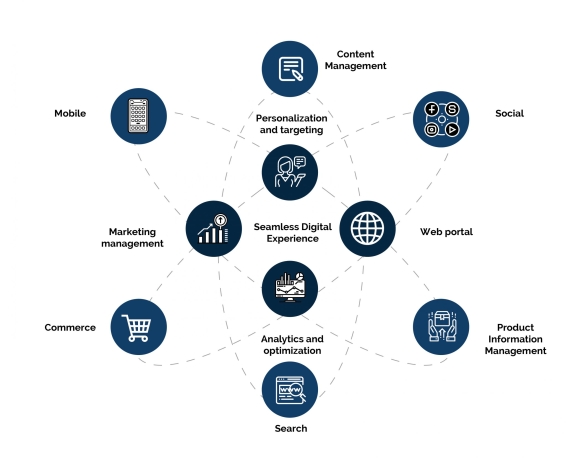 Core Components of a Digital Experience Platform
Whether you're using a monolithic digital experience platform or a composable solution, there are core components it should have. These include a content management system (CMS), analytic capabilities, eCommerce, and collaboration, to name a few. Let's take a closer look at the essential components in a DXP:
Content Management Systems (CMS)
If you've managed a website before, you're probably all too familiar with using a content management system. A CMS is a platform many websites or mobile applications rely on for creating, editing, and managing content. A DPX includes a CMS and all the subsequent tools for ensuring the consistent and optimized delivery of experiences across all your customer's channels and touchpoints, including web, mobile, social media, email, chatbots, and other digital platforms.
CRM and Customer Data Management
DXPs rely heavily on customer and user data to create personalized content in real-time. You can build user profiles and segments by integrating all data sources, whether that's your website or email platform.
Personalization and targeting
If the rise of eCommerce has taught us anything, it's that we can't overlook the importance of personalized experiences. Consumers expect the same quality interactions when shopping in a store as perusing online catalogs. DXPs are valuable because they allow you to create a personalization framework.
By leveraging machine learning and artificial intelligence solutions to analyze customer data throughout your systems, you can extract valuable insights quickly and efficiently.
From there, you can develop targeted messaging and customer-specific promotions based on segments and behaviors. With all the tools available within a DXP, you can finally create personalized experiences tailored to every customer's preferences and needs.
One of the most valuable features of a DXP is that many vendors also include standard eCommerce functions. Rather than managing your digital storefront from one platform and your social media on another, you can do it from one platform. DXPs accommodate inventory management, search and navigation, and payment gateways to simplify retailers' lives.
Integration and interoperability
What you should take away from this section is that a DXP's value comes from its ability to integrate with other enterprise systems, including customer relationship management (CRM), enterprise resource planning (ERP), and marketing automation platforms. Not only does it provide you with a unified and seamless experience, it makes it much easier for you to do the same for your audience.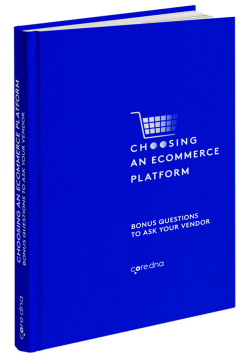 Guide: Choosing an eCommerce Platform
Definitive guide to choosing an eCommerce platform.
Overviews Of The Best Digital Experience Platforms Software
The roster of DXPs is vast and varied. If you're considering one for your business, here's a short list of the best digital experience platforms on the market:
Adobe Experience Manager (AEM) is a comprehensive digital experience platform that enables businesses to deliver personalized and engaging digital experiences across multiple channels, including web, mobile, social media, and more. AEM stands out because it allows users to automate and rapidly source, adapt, and deliver assets across audiences and channels.
Sitecore Experience Platform
Sitecore Experience Platform (XP) can stand alone or integrate with your marketing stack. This enterprise-level digital experience platform enables businesses to deliver personalized experiences across various touchpoints. With its advanced machine learning, you can collect customer data and generate actionable insights through analytics, testing, and optimization.
Acquia Digital Experience Platform
Acquia Digital Experience Platform (DXP) is a cloud-based digital experience platform. It provides digital asset management (DAM), customer data platform (CDM), and CMS, all under one roof. This powerful content management system allows brands to build and maintain engaging digital experiences that are relevant and responsive to the needs of their customers.
Salesforce Digital 360 is a suite of integrated tools and services designed to simplify and enhance every aspect of the digital customer experience, from initial engagement to ongoing support. The platform's core components include Salesforce Marketing Cloud, Salesforce Service Cloud, Salesforce Experience Cloud, and Salesforce Analytics Cloud.
To ensure users can manage all digital aspects of their business from one place, Salesforce Digital 360 also includes APIs that connect the platform with other applications and systems, including customer relationship management (CRM) and enterprise resource planning (ERP) systems.
The Bloomreach Experience provides digital marketing and eCommerce capabilities, including content management, personalization, search and merchandising, and analytics, designed to enable businesses to deliver engaging and relevant digital experiences to their customers.
This DXP is unique because it's built on an open-source framework called Hippo CMS, which provides a flexible and customizable content management system. Bloomreach Experience also boasts a powerful search and merchandising engine, which enables businesses to optimize product search and recommendations and a range of personalization tools for creating targeted and relevant experiences for individual customers.
The Core DNA cloud-based digital experience platform provides comprehensive tools and features for managing digital experiences across various channels. It offers a range of capabilities, including content management, e-commerce, personalization, marketing automation, social media management, and analytics.
The Core dna platform is highly customizable and flexible, allowing businesses to create and manage a wide range of digital experiences without requiring extensive technical expertise. It has an intuitive drag-and-drop interface for creating and editing content and a powerful API for integrating with other systems and applications.
One of the key benefits and differentiators of Core dna is its scalability. It can handle high levels of traffic and complex digital experiences. It also offers advanced security features, including secure hosting, multi-factor authentication, and regular security audits to ensure compliance with industry standards.
Overall, Core dna is a powerful digital experience platform that provides a range of capabilities for businesses looking to manage their digital experiences effectively and efficiently.
Top Features of the Best Digital Experience Platforms
The best digital experience platforms are comprehensive and powerful digital experience platforms that provide businesses with the tools and capabilities they need to create engaging and personalized digital experiences for their customers while gaining insights into customer behavior and optimizing their digital strategies over time.
As you dig deeper into the top digital experience platforms, it will quickly become clear they share many of the same features. While you should always choose a digital platform that aligns with your secific business needs and objectives, there are some key features and capabilities to keep an eye out for:
If you want your eCommerce business to succeed, your DXP must be an effective enabler of driving sales. Therefore, your solution should cover the basics of eCommerce operations, including integrated payment gateways, inventory management, chatbots, and customer service within the platform.
Anyone who has managed digital content programs before knows tracking all those assets can be a headache. Your DXP should serve as a database for content and digital assets and seamlessly integrate (preferably on the cloud, given the low downtime and high scalability) across all your digital channels for publication and monitoring.
While combing through customer data to drive your content strategy can seem overwhelming, the top platforms can make it a breeze. The best DXPs enable high data transparency through AI-powered analytical tools that translate and present results in an easy-to-understand format. With better insights into your data, you can predict patterns and trends and make decisions that actually drive results.
Automated personalization
Every business under the sun strives for solid brand recognition and recall. Personalization is a great way to achieve them, but it can be challenging and time-consuming to perform manually. A DXP can monitor and analyze user behavior and offer automated personalized experiences at every digital touchpoint.
It feels like a new device and digital channel is arriving every week. For businesses, this means a new format to optimize. The value of DXPs is their adaptability. You need a solution that can accommodate new trends, digital channels, and core technologies as they arrive so you can always meet your customers in their preferred spaces.
Benefits of DXP
Businesses are under increasing pressure to differentiate themselves in highly competitive markets by providing exceptional customer experiences. Digital experience technology offers several benefits to achieve this goal. Here are the most significant benefits:
Consistency across digital touchpoints
Customers expect to access content on various platforms and devices. The challenge for businesses is maintaining brand voice, tone, and style consistency across these platforms. A Digital Experience Platform (DXP) enables centralized content creation and easy export across platforms, ensuring consistency in customer experiences.
Insight-driven experience personalization
Digital-savvy customers demand personalized content that meets their unique needs and expectations. A DXP allows businesses to create memorable digital experiences and deliver customer journeys based on insights, improving customer engagement and loyalty.
Time-to-market acceleration
Time-to-market is crucial in gaining a competitive advantage in any industry. Digital experience platforms can help businesses quickly identify trends, emerging digital technologies, and changing customer preferences, enabling faster ideation and execution of new products and initiatives.
Data security, privacy, and compliance
A DXP provides advanced control over brand assets and business workflows while maintaining accessibility. It also ensures optimal compliance with relevant statutory guidelines, laws, and standards, allowing companies to operate in a digitally responsible environment without sacrificing agility.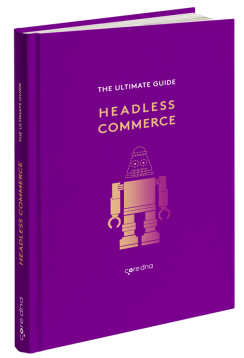 Headless Commerce: The Ultimate Guide
To stay competitive in today market, an omnichannel experience is mandatory and can only be achieved with a headless platform. With Core dna decoupled solution, you get the best of both worlds: A headless commerce with content preview and templates for a faster time to market.
Digital Experience Strategy
Digital transformation is now a strategic imperative for every business, regardless of your industry. That doesn't just mean digitizing your business operations and processes but ensuring you create a cohesive digital experience for external stakeholders.
A DXP will play an integral role in how you develop and execute a digital experience strategy for your customers. Optimizing customer interactions with your brand should be the guiding principle for your digital experience strategy.
How to choose a digital experience platform
Despite the vast array of solutions on the market, not all digital experience platforms are made equal. You should adequately assess the best options for your business before committing to one. Without the proper research, you can get stuck with a DXP that doesn't include the necessary tools and integrations or doesn't scale with your growing business.
Here is how we suggest you go about selecting the platform that's best for your company:
Making the most of DXP will require your development and marketing teams to work in sync. Choose the appropriate people from each group - those who will most interact with the DXP - to aid you in the selection process.
Identify your "must have" functionality
Every DXP will claim to be feature-rich, and many will have plenty of useful tools. Before you begin the search, you need to determine what is non-negotiable for your business. Do you need the flexibility of composable DXP, or can you get by with a monolithic system? Are you okay spending more for a platform with every function and some you don't need, or would you prefer using some third-party applications?
Create a long list of options
Once you have identified the components of a DXP you can't live without, you can do the research. Check out the features pages of vendors online and put together a list of a dozen or so options.
After you've researched a bunch of options, you should have a good feel for what different companies offer (and what some don't). Search for reviews online, compare lists of platform capabilities, and trim your list of options in half, if you can.
From here, you can start booking and attending demos of your finalists. It's essential to see these solutions up close and get the chance to ask questions about them. Come prepared with potential scenarios and ask how they would handle different customer service requests. Some vendors are hands-off once you've made a purchase while others will work closely to help you configure the platform.
What is the difference between a DXP and CMS?
A content management system provides the framework for users to create, edit, publish, and manage a single piece of content. A digital experience platform contains the entire framework required to compose, manage, deliver, and optimize a unified customer experience. Put another way, a DXP expands upon a traditional CMS's capabilities and blends it with a new, open framework.
Digital experience platforms include various tools and integrations covering everything from content management to web-based analytics and supporting mobile apps. While a CMS is strictly about managing the content itself, a DXP makes it possible for brands to augment the digital customer experience through practices such as user persona creation, user journey mapping, and customer data-based designing.
A DXP is a one-stop solution that helps brands generate omnichannel customer experiences when appropriately configured. Brands can strategically share content across mobile applications, websites, email, customer portals, digital storefronts, IoT devices, and more.

Moving from CMS to DXP
Curating customized customer experiences has never been more complex. It's also never before been such a strategic imperative. Content management systems alone can longer be relied upon to make this work. But that doesn't make the prospect of migrating from your CMS to DXP any less daunting or, dare we say, terrifying.
That's why it's important to focus on the positives: a DXP can help your business reach new customers and drive digital commerce growth. We're here to help you say goodbye to your old content management platform and embrace the opportunities digital experience platforms offer.
To make sure your migration is successful, we offer you a few tips to keep in mind:
Choose your DXP provider: If you followed our guide above, you've vetted several digital experience platforms and know what you want. Your DXP providers should meet all your requirements, including powerful analytics, personalization, and marketing automation.
Start the migration: Tap your company's IT department or invest in a third-party service provider to manage this process. Migrating to a new system is a technical process, and you want professionals experienced in CMS to DXP upgrades.
Confirm the move: Now that the migration is done, it's time to check on your assets. All your content should have been moved from the CMS to DXP and working correctly. You can conduct a user experience test to identify any usability issues affecting the platform's performance. It's also important to start monitoring the platform's performance from the first. Track critical metrics such as page load times, bounce rates, and conversion rates so you can begin optimizing for your customers.
Guide: eCommerce Trends 2023
37-pages of the latest eCommerce & marketing strategies to succeed in the upcoming year!
From the rise of mobile shopping apps to the growth of social commerce and augmented reality experiences, there are many different ways that people shop today.
Need expert help selecting the right Customer Experience Software?
Schedule a one-to-one consultation with your product specialist
Here's what you can expect:
Walkthrough: An introduction of the Core dna platform
Analysis: Personalized recommendations based on your business needs.
Case studies: How other businesses have used Core dna to scale more efficiently