How to choose the Right Omnichannel Content Platform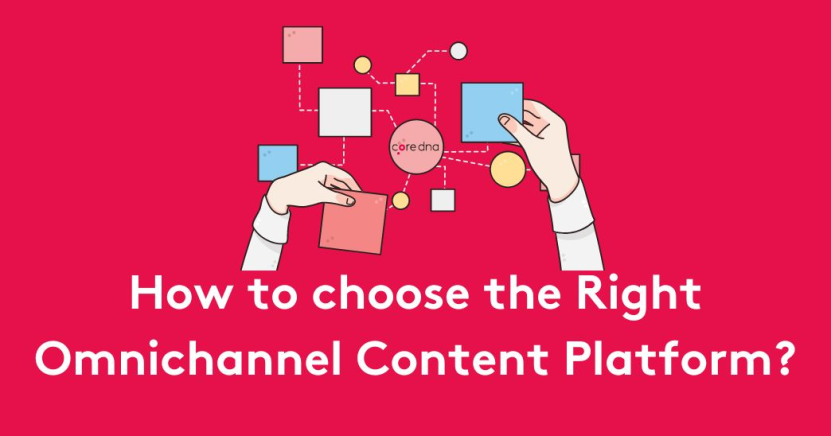 When it comes to engaging your customers and prospects today, personalization is the name of the game. Data from a recent McKinsey study showed over three-quarters of consumers - 76 percent - consider personalized communications essential when considering brands. Smart businesses are taking notice and deploying an omnichannel approach to their brand experience to reach customers more effectively.
Omnichannel and personalization go hand-in-hand. To have a truly omnichannel strategy, you need a platform that allows you to deliver content to customers everywhere. Whether a customer is shopping online, scrolling on social media, or using your brand's app, you need to deliver targeted, optimized content to every channel at the right moment.
This guide will show you how to select the best omnichannel content platform for your business so you can effectively engage your customers.
Key takeaways
Omnichannel content delivers highly personalized, customer-centric experiences across all channels.
Personalization drives repeat engagements, increasing brand loyalty and revenue
Legacy content management systems cause content silos and brand inconsistencies that can hinder customer engagement
Hybrid CMS offers the power and flexibility of a headless CMS with the usability of more traditional platforms.
Omnichannel marketing, a consistent experience
Content is what drives the majority of customer interactions. Every marketer methodically prepares emails, SEO, and social media content to communicate with new and existing customers. Now, omnichannel allows businesses to take their marketing efforts a step further.
An omnichannel strategy allows you to optimize your content and deliver it across all channels instantaneously. This capability is increasingly important to markets as consumers demand more personalized brand interactions. With an omnichannel platform, you can send unique content to customers wherever they are to promote sales, new products, brand activations and major calendar events such as holidays and birthdays.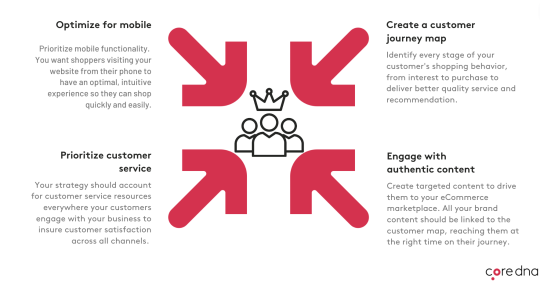 The same study from McKinsey illustrates how effectively personalization increases customer loyalty and drives repeat purchases. Personalization can increase brand revenue by as much as 25 percent, all it takes is for a company to understand how to leverage customer data.
The more repeat interactions you have with your customers, the more data you can collect and turn into intimate digital content. If you're a digitally savvy business, you can take one quality consumer interaction and turn them into a lifelong customer.
Omnichannel is on the rise because businesses understand the value of having a single source of truth where their content is centralized and standardized. Customers are hungry for a cohesive digital experiences tailored to their interests and needs. Omnichannel content ensures businesses can meet customer expectations time and again.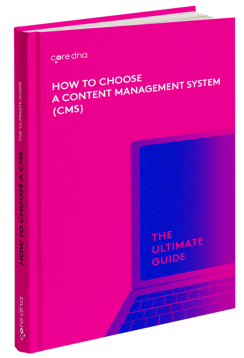 Guide: How to Choose the Right CMS: The Definitive Guide
The only guide you need to choosing the right CMS platform to help drive business growth.
What is an omnichannel marketing content platform?
An omnichannel marketing platform is a customer experience software that makes it easy for businesses to deliver a highly personalized customer experience on all channels. Rather than worry about creating and managing content across all marketing platforms, omnichannel solutions centralize the whole process.
Why is omnichannel content indispensable?
It feels like new marketing channels are popping up every day, and legacy systems just aren't cutting it anymore. It's hard enough to manage content across all mediums, let alone personalize the messaging. The shortcomings of these platforms include:
Content has to be created and optimized for every individual channel. This is especially cumbersome for businesses with multiple brands or products that they want to promote on different channels.
Limited integration options between platforms make it impossible to create an omnichannel strategy.
Content siloes create brand and messaging inconsistencies that can confuse customers.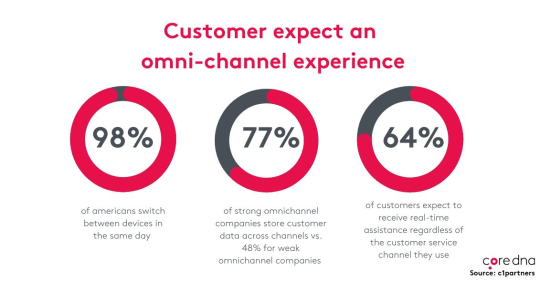 On the other hand, omnichannel platforms act as a "single source of truth" where content is easy to find and ready to use immediately. Omnichannel CMS platforms make it possible to:
Deliver a seamless, unified message across all channels
Access real-time customer data to elevate the customer experience on any channel
Use automation to personalize customer interactions
Tailor messaging to assist customers at every stage of their journey
Manage all content from one central location and avoid duplicating content
Reach a wider audience
Maintain brand consistency
Most importantly, omnichannel platforms drastically augment the customer experience. Omnichannel platforms not only allow you to send the right content at the right time, but you can also integrate virtual inventory into brick-and-mortar locations. By adding digital kiosks to your stores you can present your full inventory to customers, not just what's physically in the store.
Another popular omnichannel feature allows customers to make purchases online and pick up their orders (BOPIS) at the closest store. Features like this are increasingly important for eCommerce businesses as they cater to different shopper preferences.
Overall, omnichannel allows you to learn about your customers, understand their shopping habits and create the best experience possible while increasing sales. The better you know your customers, the more enjoyable and convenient you can make shopping for them and the stronger their relationship with your brand will be.
What platforms support omnichannel content strategies?
An omnichannel approach allows you to use any content wherever and whenever you need it. But when it comes to building an omnichannel content strategy, you'll need the proper tools to support your efforts. Building and managing an omnichannel strategy is challenging using legacy systems and is instead best done using either a headless CMS or Hybris CMS.
Headless CMS for omnichannel content
A headless CMS is a back-end-only system that makes content accessible via an application programming interface (API) for display on any device. You can use a headless architecture to manage your content without worrying about how it will be delivered.
Because you can work how content will be presented separately from the content itself, a headless CMS removes much of the need for a complex user interface. With a headless architecture, you can maintain brand consistency, store all your materials in one place and update it all at once.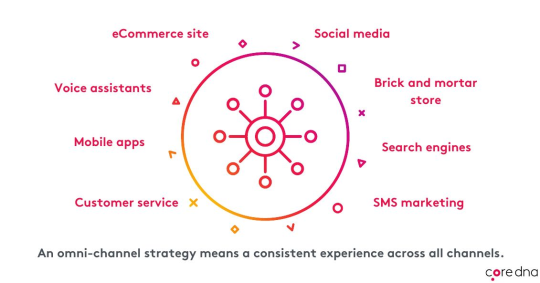 Hybrid CMS for omnichannel content
The biggest advantage of a headless CMS is that it can distribute content to any device you need. The drawback is that, because his type of platform doesn't have a front-end interface, it isn't necessarily the most marketer-friendly option.
A hybrid CMS, however, is great for marketers and developers alike. Hybrid platforms give developers all the freedom to create and deliver omnichannel content while also ensuring marketers have a powerful user interface.
Core dna see the value in providing the flexibility of a headless CMS with user experience of traditional CMS platforms. Core dna helps brands produce omnichannel experiences through websites, apps, portals, IoT devices and more. Our platform offers rich experiences and customizations for both users and admins.
Guide: eCommerce Trends 2023
37-pages of the latest eCommerce & marketing strategies to succeed in the upcoming year!
From the rise of mobile shopping apps to the growth of social commerce and augmented reality experiences, there are many different ways that people shop today.
What features should an omnichannel content platform have?
At the end of the day, your omnichannel content strategy should benefit the customer more than anyone. Your platform is just a tool for carrying out this mission. Essential tools for your CMS are detailed below.
Personalization
If personalization is the key to improving the customer experience, building brand loyalty, and increasing sales, then you better pick a CMS that makes this possible. You'll have to deliver personalized ads, emails, social posts, and customer service interactions, so you need a platform that allows you to connect with customers on every channel and device.
Cross-platform publishing
Many CMS providers partner with other vendors, limiting the channels you include in your omnichannel efforts. You want to choose a platform that allows you to manage your marketing efforts on all channels.
Usability
As we just discussed, a headless CMS requires proper technical skills. You don't want to select a platform and then wind up unable to use it. You do want a platform that makes it easy to manage and optimize content across multiple channels.
Security
Businesses collect a lot of customer data and it must remain protected. Considering how common data breaches area, you want a platform with robust security measures. Your CMS should allow you to encrypt the appropriate data and control who has access to it.