7 Content Trends That are Going to Work Best in 2023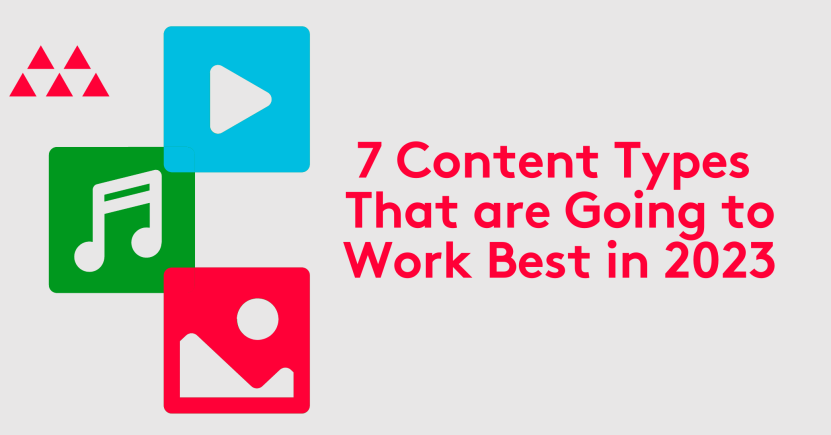 As we enter a new year, it's important to think about the type of content that is going to work best in order to engage your audience and promote your brand. Here are 7 types of content that are going to be especially effective in 2023.
Key Takeaways
2023 customers are looking for authentic and relatable content
Social commerce is here to stay. Time to embrace shoppable posts.
Interactive content is more effective than passive content
Podcast will continue to grow.
In a hurry? Here are the best content types for 2023:
The content marketing strategy of 2023
Before getting started with the best content types to boost your online presence, it's important to stress the importance of creating the right content marketing strategy for your brand.
The Content Marketing Institute has found that strategy issues and a lack of strategy are the major factors affecting the lack of success of content marketers. So, this year, before beginning to create your content, start by putting together a content marketing strategy to help you achieve your results, more efficiently.
In order to have a good content marketing strategy, you will need to have the following:
A list of your goals from content marketing: What do you want to achieve? Do you want to get more leads from content, or are you simply looking to increase your brand awareness? Is your goal to get more traffic to your blog or to improve customer retention? Whatever your goals are, by putting them into perspective, you will be able to better plan out what steps you need to take in order to achieve them
A study of your target audience: In order to have successful content, you need to tailor it to your target audience. But what do you know about them? What are their interests and passions? What are their needs? What do they want to read about, or learn about? The more you know about your audience, the better you will be able to target your content to them.
Content Creation: what types of content are you going to create and when? Plan out your content creation in an editorial calendar and it will help you make sure you're always providing content when you need to and it will also help you save time.
Content Promotion: how are you going to promote your content? Have a clear plan for how to promote your content and it will make your job that much easier for when you've published a new piece of content. Make sure to account for all different types of content, as some will require a different promotional strategy to others.
Analytics: how are you going to measure the success of your content? It's important to stay on top of your analytics as it will help you make necessary changes and adjustments to your strategy as needed.
Now, let's get into the types of content that will help you stand out in this coming year:
Best content type #1: User-Generated Content (UGC)
User-generated content is a type of content that is created by your users, rather than by your brand. This can include things like reviews, testimonials, social media posts, and more. UGC is a great way to build trust and credibility with your audience, as it comes from a source that is unbiased and trustworthy. It's also a great way to get your users involved with your brand and to create a sense of community.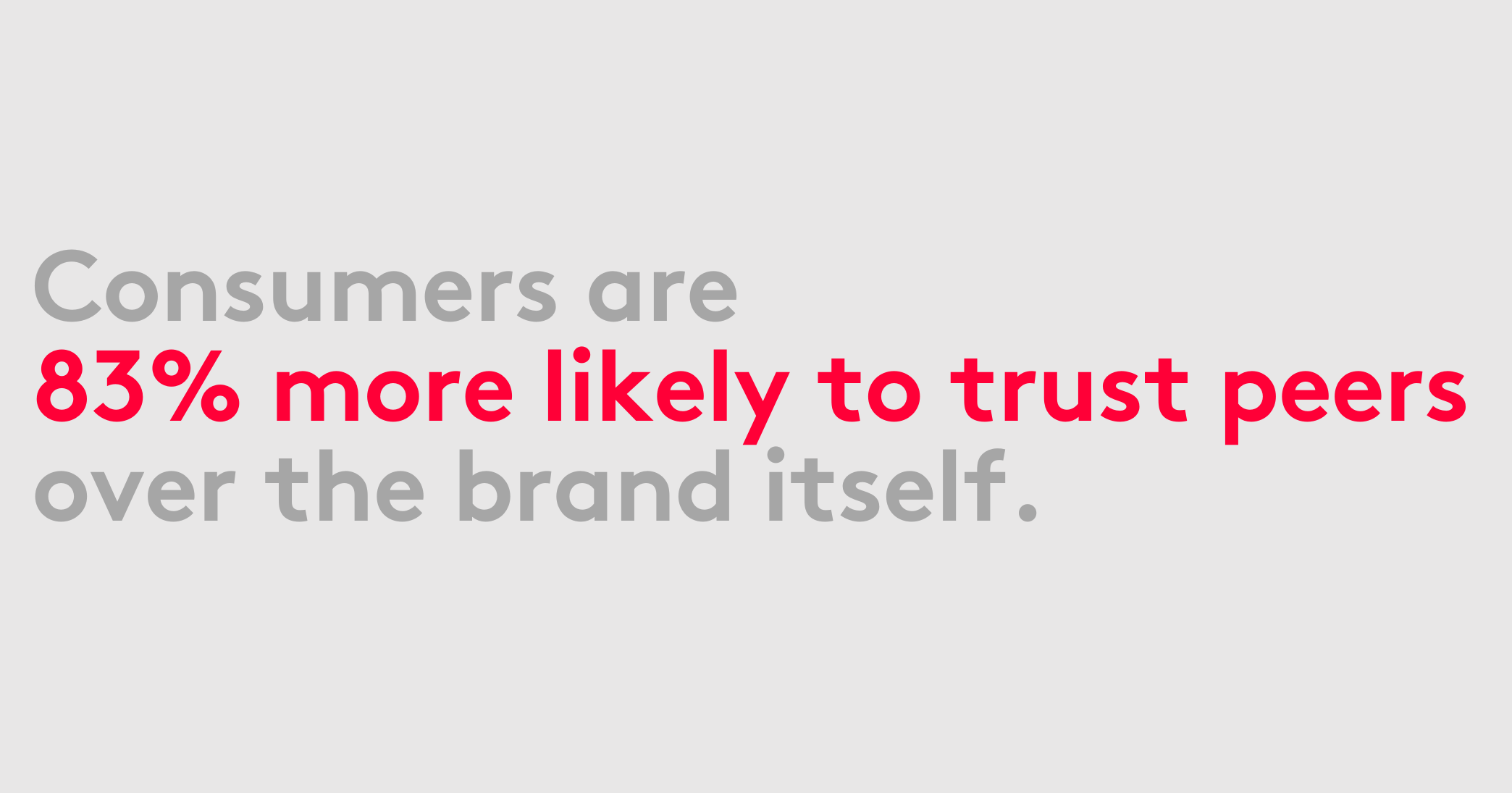 Best content type #2: Live Video
One of the biggest trends in content this year is sure to be video and live streaming. Watching videos is one of the main activities that people take part in online, with as much as a third of all online activity being spent watching videos.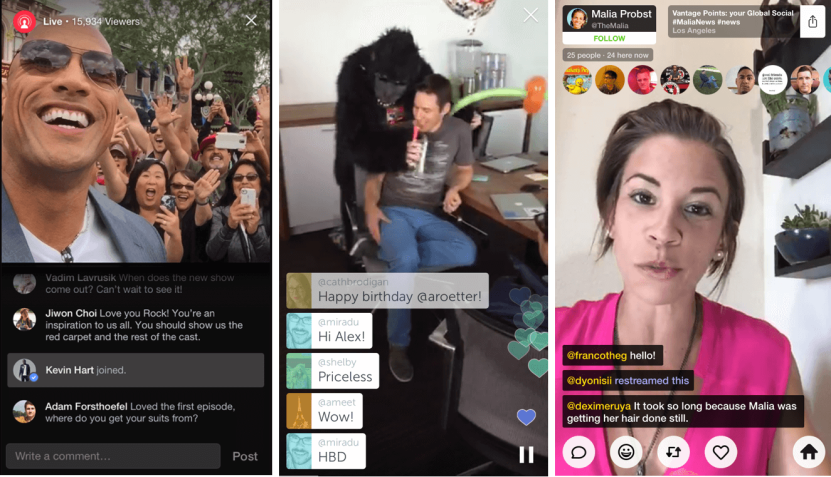 This type of content can be a great way to engage with your audience and to build trust and loyalty. Video content can be used to promote your brand, to explain your products or services, or to simply show your appreciation for your customers.
The massive success of TikTok shows that video is here to stay. While videos length and style trends are continuously changing, the concept of having a more direct and real contact with consumers will continue to implode over the coming year.
That said, videos will be a great option in 2023 and it works great both for blogs and websites, as well as for social media. The best part is, it's also much easier to create videos as a beginner, using tools like Animoto or Biteable.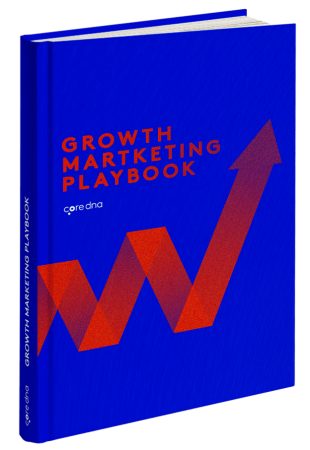 The ultimate growth marketing playbook
The exact 41 strategies we used to grow from 4-figure to 6-figure traffic in one year.
Best content type #3: Micro-influencer Marketing
Micro-influencers are social media users with a relatively small but engaged following. They are often seen as more trustworthy and relatable than larger influencers, making them an effective marketing tool.
There will be a greater focus on engagement in 2023, as this is what sets micro-influencers apart from other social media users. Brands will look to work with influencers than can generate the highest engagement rate.
Glossier is a great example of how a brand can leverage its costumers and make them brand ambassadors. They encourage their customers to share about their routine and experience with the Glossier products by giving them discounts and non-monetary incentives.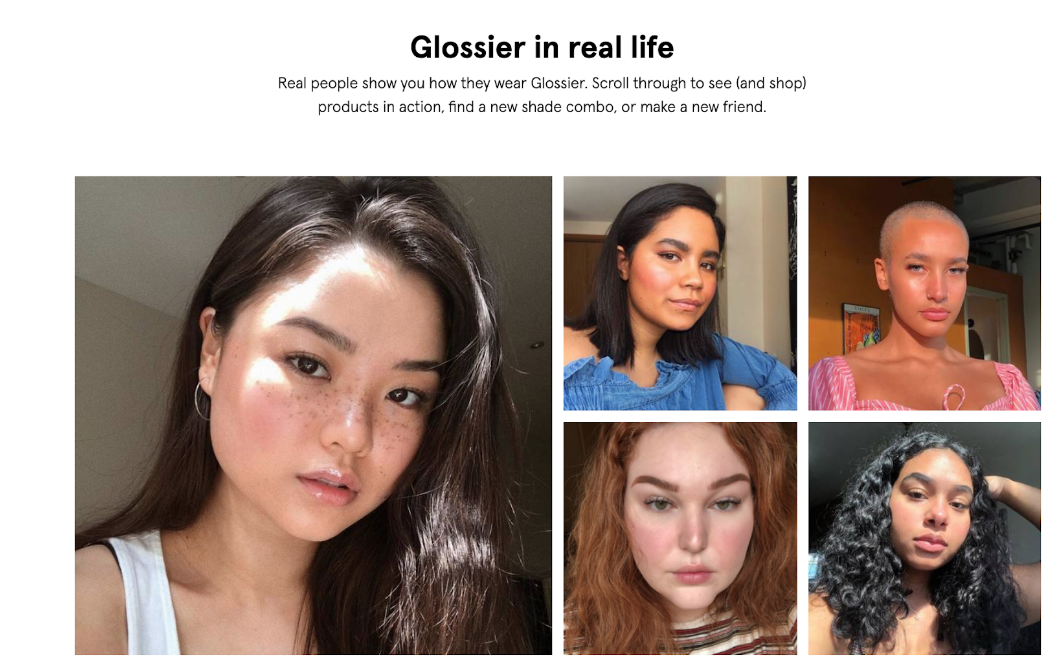 Best content type #4: AR and VR technology
As augmented reality (AR) and virtual reality (VR) technology becomes more widespread, we will see an increase in the amount of content that uses these technologies. This could include everything from tutorials and product demonstrations to immersive experiences that transport the viewer to another place.
Best content type #5: Podcasts
Podcasts will continue to grow in popularity in 2023, as they are a great way to reach a wider audience. With streaming giants such as Spotify and Youtube embracing and promoting the trend, podcasts are sure to be part of our future. Brands will also look to collaborate with influencers who have popular podcasts, as it is a more intimate way to share stories and connect with an audience.
One of our favorite and most inspiring podcast is the famous How I built this by Guy Raz. The world top entrepreneurs have been on the show, sharing their stories, ups and downs and just being very real about what building a business entails. Whether or not it was intended, the brands and companies mentioned in the podcast automatically benefit from the exposure of their founders being in the podcast.
If you have not listened to one yet, do it now!
Best content type #6: Shoppable posts
As social media platforms such as Instagram and Snapchat continue to roll out shoppable features that allow brand to sell products directly to consumers through social media posts, the boom of shoppable posts is inevitable. This type of content is also becoming a new type of e-commerce will be very popular in 20223 as brand look for ways to drive sales and reach a wider audience.
It is important to think about an omnichannel eCommerce strategy to be able to compete in 2023.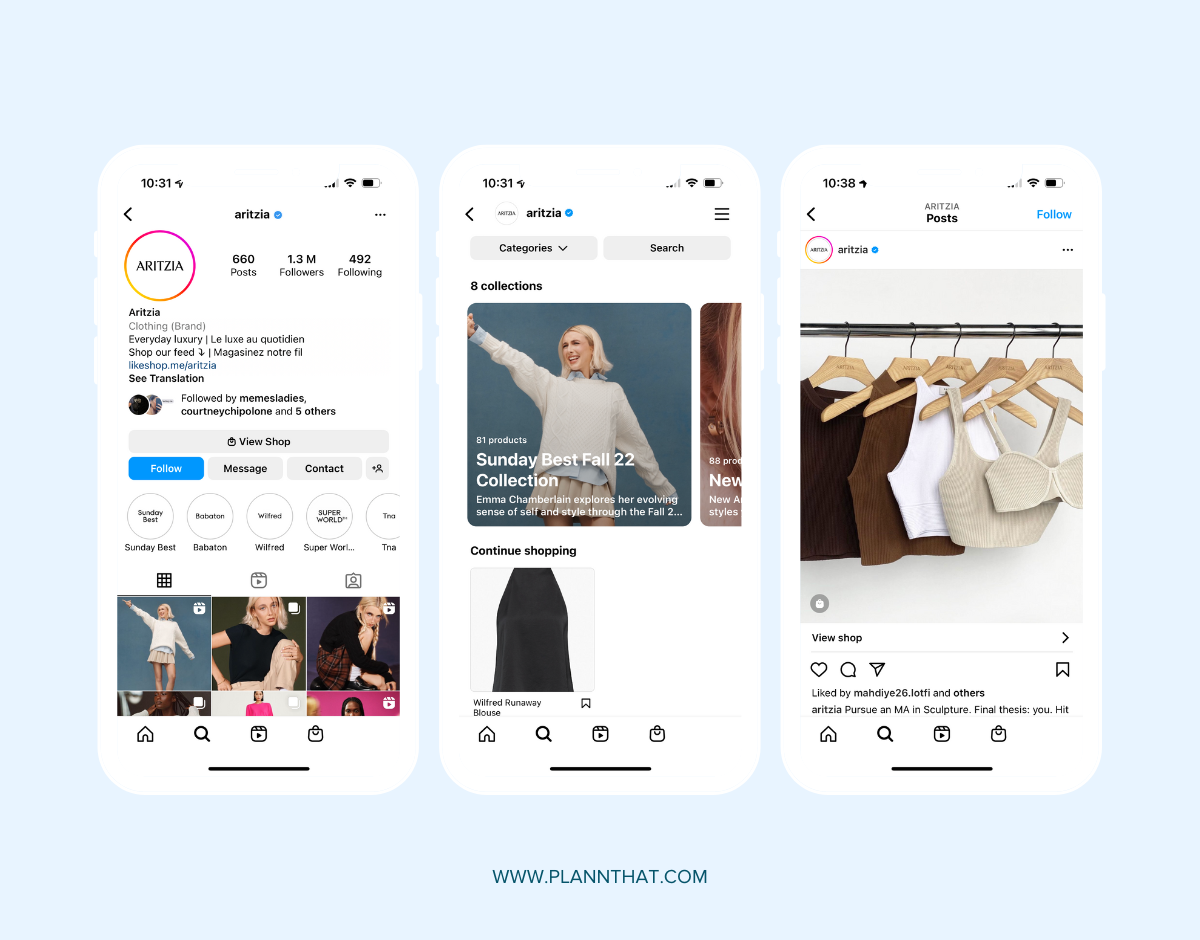 Best content type #7: Interactive Content
There will be a greater focus on using interactive content in 2023, as this is an effective way to engage with audiences. This could include anything from quizzes and polls to games and augmented reality experiences.
Interactive content is always more effective at engaging an audience. 88% of marketers say that interactive content set their brands apart from their competitors and 2x more conversions than passive content.
This type of content allows brands to collect data about their target audience and further refine their marketing strategy.
Clinique interactive foundation virtual try-on
Social media is full of polls left and right, some getting amazing engagement and some not at all, but websites and blogs are not making nearly as much use of this form of content. This year, try to add a few pieces of interactive content to get your audiences excited and engaged, such as polls, quizzes, lists, or interactive maps, among others.
There are plenty of tools that you can use to create this type of content, such as ContentTools or Boombox.
Conclusion
The type of content that is going to work best in 2023 is content that is authentic, transparent and relatable. Audiences are looking for brands who are genuine and who are working to build a strong connection with their customers.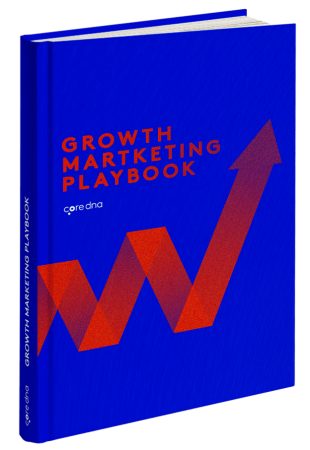 The ultimate growth marketing playbook
The exact 41 strategies we used to grow from 4-figure to 6-figure traffic in one year.