6 eCommerce Checkout and Payment Solutions Review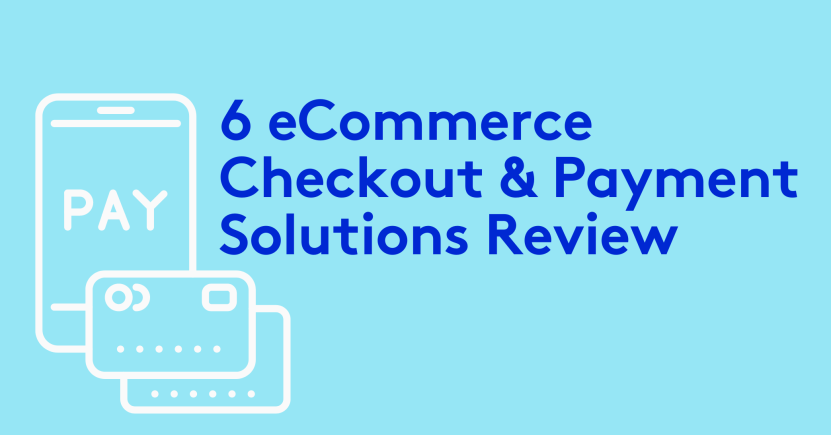 For online shopping, checkout is the most important step of a customer journey yet, almost 70% of online shoppers abandon their cart. Online Businesses should double their effort to create the perfect eCommerce checkout experience and improve the conversion rate. But...Where to start?
By choosing the right checkout and payment solution for your business. We have reviewed six different headless eCommerce checkout solutions and created a pros and cons table for each one of them.
On this page:
Stripe
Stripe is one of the most popular online payment processing platform. It allows merchants to accept credit cards, debit cards, and bank transfers. With its free API, developers can integrate
Stripe checkout with any headless commerce and into their apps. Stripe accepts all major credit card and has a an online payment fee of 2.9% plus 30 cents per transaction.
| Pros | Cons |
| --- | --- |
| Flat-rate, transparent pricing with no setup, cancellation or monthly fees. | Open API and tools may be difficult to use without software development expertise. |
| Supports a wide variety of payment methods and currencies. | Limited functionality for in-person retail businesses and restaurants. |
| Highly customizable checkout flow. | |
| 24/7 customer support via phone, email and live chat. | |
| Easy and quick to setup. | |
Bolt
Bolt is a new player in the market but already making a name for itself. It takes a headless approach to building one-click checkout for everyone. It promises to be faster and more user-friendly than traditional methods.
The extensive list of features, including support for multiple languages, currencies and payment types. Bolt charges a flat fee of 2.9% + $0.30 per transaction, with no additional fees for international cards or currency conversion.
| Pros | Cons |
| --- | --- |
| Fast checkout - with its minimal customer input Bolt can offer a one click checkout option. | Daily settlement report could be improved for reconciliation. |
| Robust fraud protection with 100% fraud coverage. | Higher price point compared to other options. |
| Advanced merchant dashboard. | |
| 24/7 customer support via phone, email and live chat. | |


Adyen
Adyen promise is: a fast, secure, developer-friendly way to accept payments anywhere, on any device or channel. With their checkout offering, you can create a secure, mobile-optimized checkout in minutes, with just a few lines of code.
It is a popular payment gateway that supports all major credit cards, as well as Apple Pay, Android Pay, and other mobile wallets. It also offers a wide range of features for developers, including a REST API and SDKs for various programming languages. Adyen has a transaction fee of 2.9% + $0.30 per transaction.
| Pros | Cons |
| --- | --- |
| Multi-channel payments: online, in-store payments, mobile payments, and more. | Complex pricing structure. |
| 24/7 customer support via phone, email and live chat. | Minimum invoice amount required. |
| Built-in risk management tool. | Limited features for brick and mortar. |
| Accepts more than 250 payment methods. | |
| No monthly setup, integration or closure fee. | |
| Test account available. | |
Square
Square is a popular payment processing for small businesses. Their suite of include POS systems, invoicing, and eCommerce. It also provides an online payment gateway that supports credit card and ACH payments.
They offer a free card reader for businesses to accept credit card and debit card payments. It also has an online payment processing fee of 2.9% + 30 cents per transaction. Square's main advantages are its low transaction fees, easy-to-use interface, and robust feature set.
| Pros | Cons |
| --- | --- |
| No monthly fee for basic plan. | Not ideal for enterprise or high volume transactions. |
| Free swipe card reader. | No phone support. |
| POS features with customer directory, reporting and inventory management. | Account stability issues |
| Customer support Monday to Friday for free plans - 24/7 for premium plans. | |
| Low, predictable fixed-rate at 2.6% + $0.10 per swipe | |


Braintree
Braintree is a subsidiary of PayPal and allows businesses to accept credit cards, debit cards, PayPal, Apple Pay, and Android Pay. It has a lower transaction fee than Stripe (2.2% + 30 cents per transaction) and also provides a free API for developers.
| Pros | Cons |
| --- | --- |
| Customizable UI | Overpriced gateway-option only |
| Predictable and competitive flat rate pricing | Long setup times |
| Extensive integrations available | Not for brick and mortar |
| Multi-currency options | |
| Developer access to backend | |
| Easy functionality | |


Lightspeed
Lightspeed is a cloud-based POS system that offers a comprehensive suite of features for retail businesses, including inventory management, customer tracking, and loyalty programs. It also provides an online payment gateway that supports credit card, debit card, and ACH payments.
According to Capterra, Lightspeed's main advantages are its ease of use, scalability, and robust feature set. Pricing for Lightspeed starts at $69 per month for the basic plan, which includes one register license, 1GB of storage, and support for up to 500 products. For businesses that need more advanced features, there is also a premium plan that starts at $139 per month.
| Pros | Cons |
| --- | --- |
| Free trial. | Expensive for small businesses. |
| Loyalty program. | Shipping integrations limited. |
| Advanced integrations. | |
| 24/7 customer support and onboarding. | |
| Option to choose payment processor. | |
| Pre-set reports and data visualisation. | |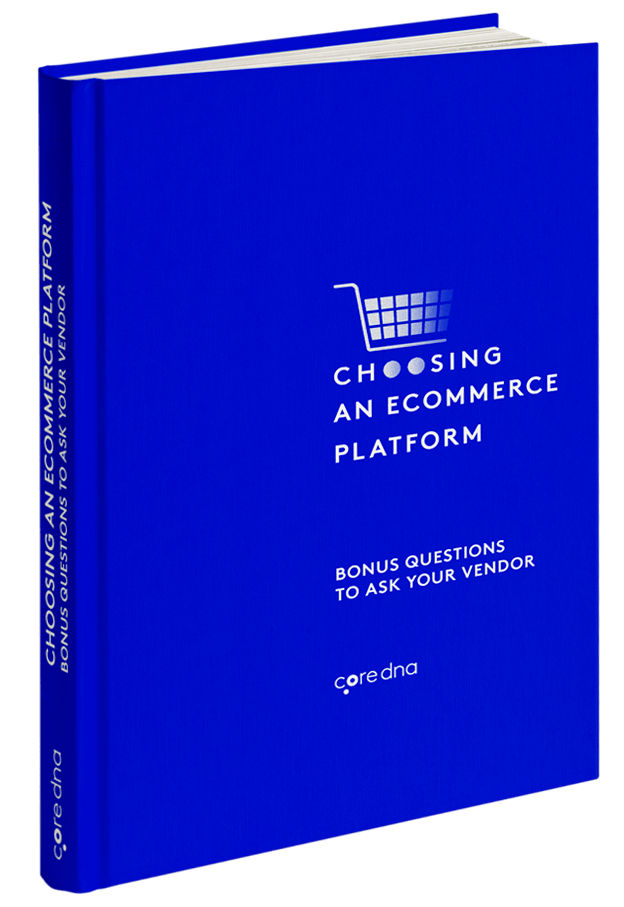 Choosing an eCommerce platform?
Download our definitive guide to choosing the right eCommerce platform. Plus bonus questions to ask your vendor.
Now that you have all the details to choose your checkout and payment solution, here are a few tips to optimize your customers checkout experience:
10 steps to improve your checkout experience
1. Eliminate unnecessary steps and make it easy for customers to find the information they need. Amazon has made the 1 click-checkout famous and for a good reason. You can also use Google auto-address for adding the shipping address.
2. Offer multiple payment options, including credit cards, PayPal, and other popular methods. The more options you give your customers, the easier it would be for them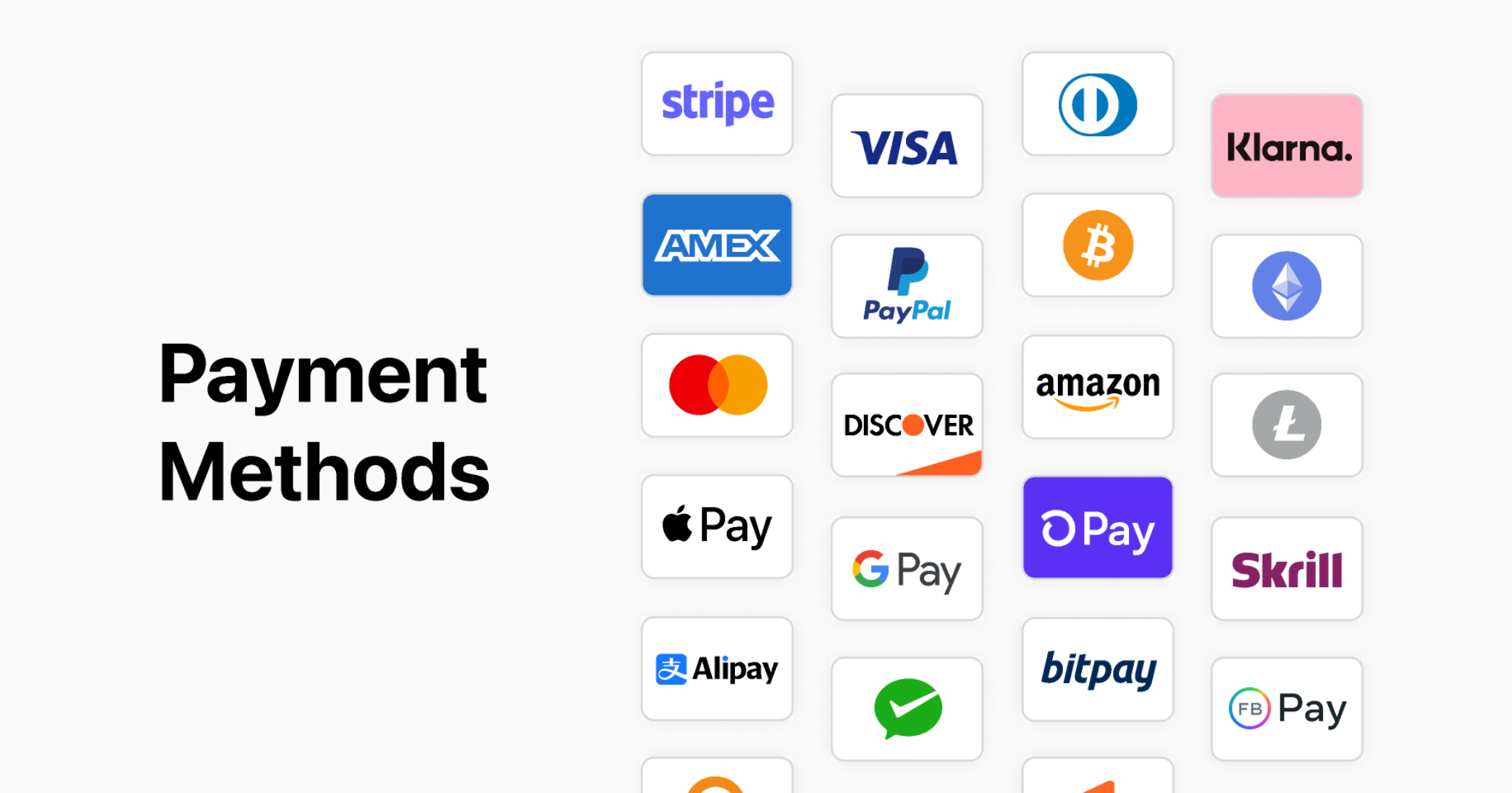 3. Provide a progress bar so customers know how many steps are left in the checkout process.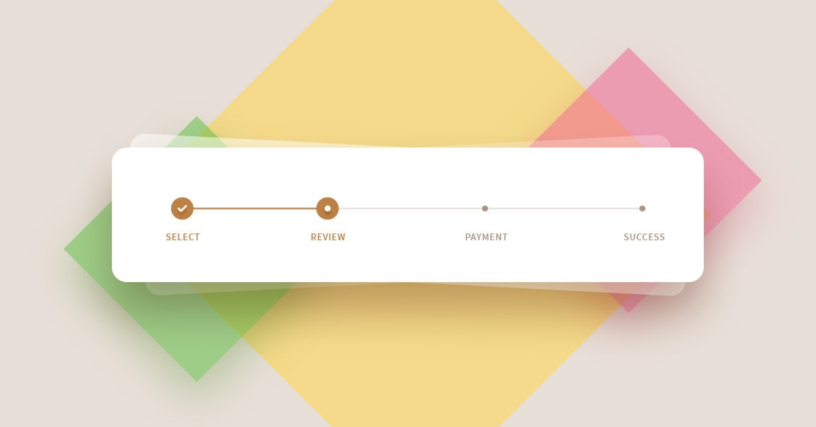 4. Include customer support information in case customers have any questions.
5. Offer coupon codes or discounts for completing the checkout process quickly.
6. Offer checkout as guest option for customers so they don't need to create an account.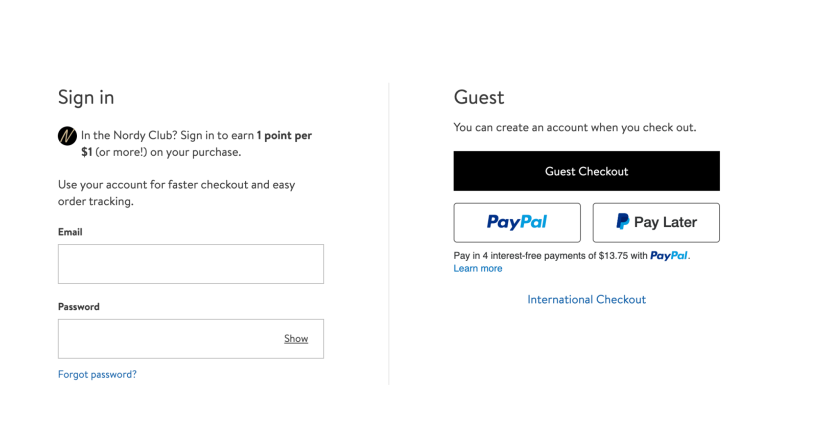 7. Have a mobile optimized checkout page.
8. Use customer testimonials or reviews, to build trust and reassure customers that they're making a good decision.
9. Use exit-intent popups to offer a last-minute discount or incentive to customers who are about to leave your site without checking out.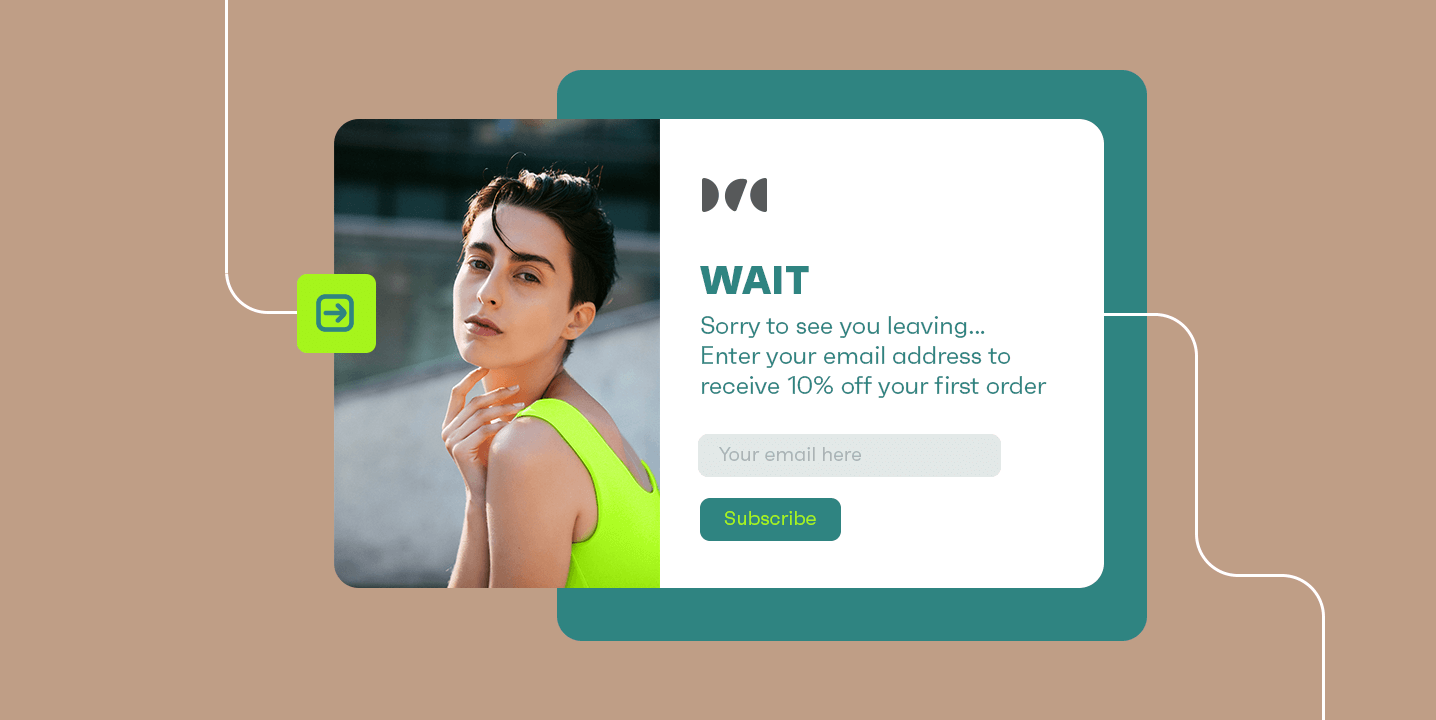 10. Always test your checkout process and make sure it's working properly
There are a number of checkout platforms available to businesses, each with their own set of features and benefits. To choose the right checkout platform and experience for your business, consider your needs and objectives, as well as the needs and preferences of your customers.
Core dna can help you build the checkout experience that converts with native integration with the best payment gateways in the market and offering an API-first environment.
Learn more about how to grow your eCommerce business below 👇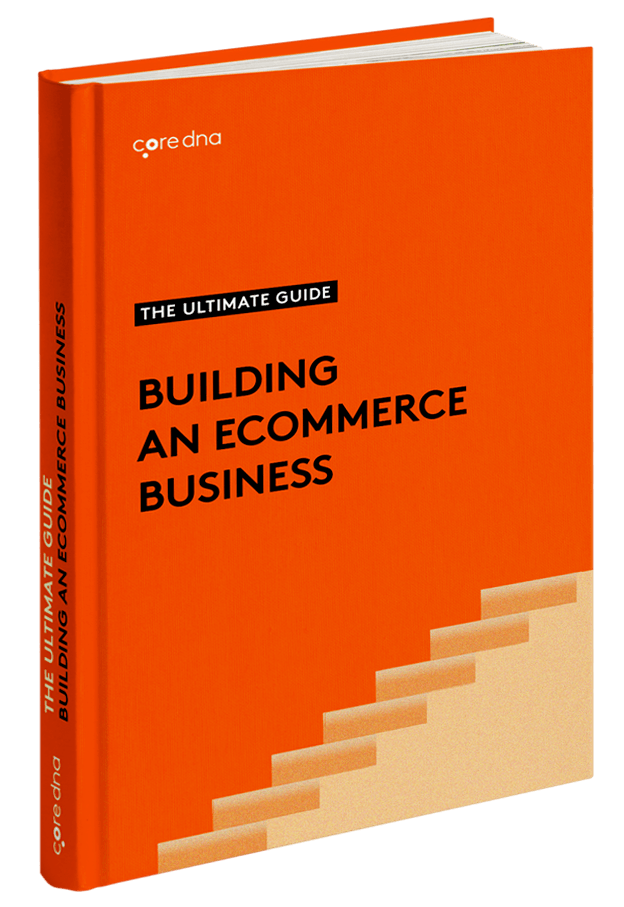 The ultimate guide to growing & scaling an eCommerce business
Everything we've learned throughout our 18+ years journey in a 30,000-word PDF guide.