Understanding eCommerce and ERP Integration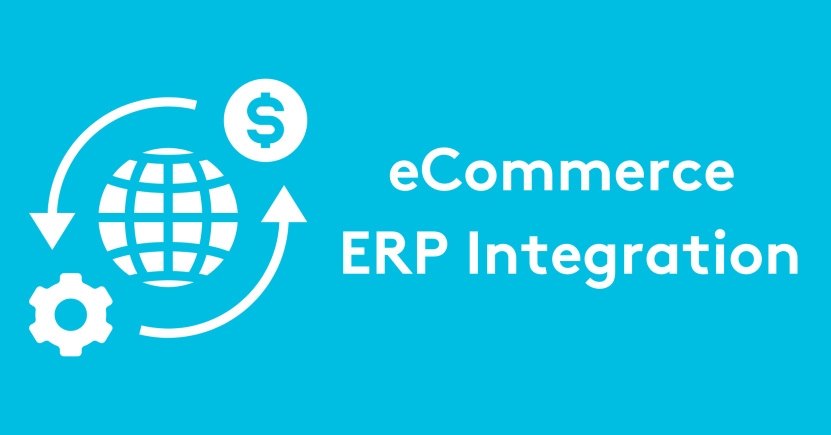 eCommerce and ERP integration is critical for businesses that want to streamline their operations and improve their bottom line. In order for the integration to be effective, it needs to be properly integrated into the existing business infrastructure. Unfortunately, integrating these two systems can be a complicated process.
In this blog post, we'll discuss the challenges of eCommerce ERP integration and how to overcome them. We'll also provide some tips on how to select the right eCommerce integration for your business ERP system.
Key Takeaways
Integration your ERP with your CMS and eCommerce platform help you automate tasks and scale your business.
One central location for all your data will help you serve you customers better.
When you are struggling to keep track of all your operations, it is time for an ERP
Vzug case study with SAP integration and Core dna
On this page:
What's an ERP software?
ERP stands for enterprise resource planning. It is a type of software that helps businesses manage their operations more effectively. ERP software can be used to track data, manage inventory, and keep track of customer information.
It can also be used to automate tasks and make it easier to manage financial data. ERP systems are typically used by larger businesses, but there are also ERP solutions available for small and medium-sized businesses.
Why is an ERP integration necessary?
ERP integration is necessary for online businesses that want to run their operations more efficiently. By integrating your eCommerce store with an ERP system, you can automate tasks, keep track of data more effectively, and manage your inventory more efficiently. An ERP integration can also help you save time and money in the long run.
Benefits of ERP integration
There are many benefits of using an ERP system in your business. ERP systems can help you save time and money by automating tasks and improving data accuracy. They can also help you improve your customer service and increase efficiency.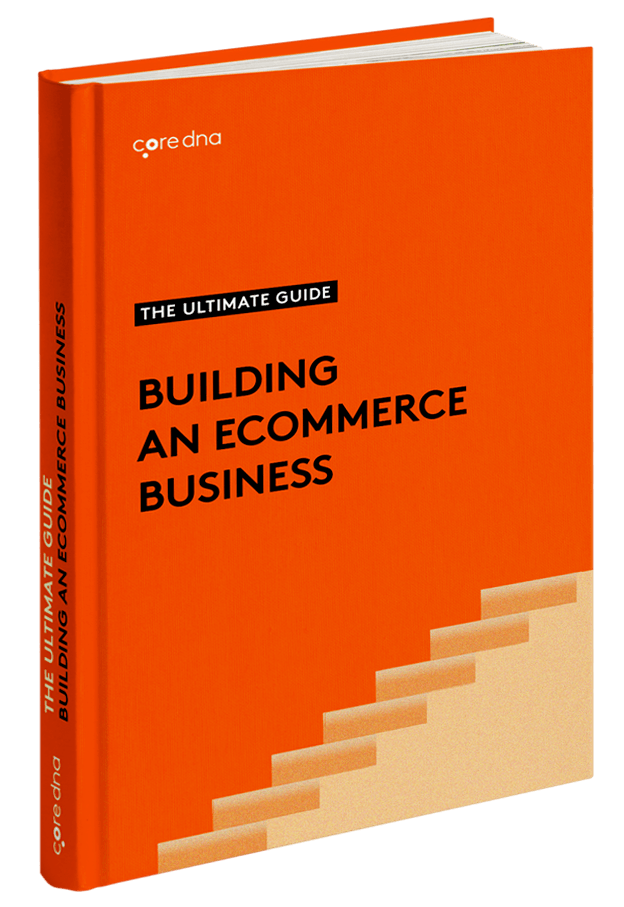 The ultimate guide to growing & scaling an eCommerce business
Everything we've learned throughout our 18+ years journey in a 30,000-word PDF guide.
Integrating your eCommerce store with an ERP system can improve your supply chain management in several ways: It provides real-time data of your orders and inventory and automates tasks such as order management and inventory tracking.
This will help streamline your orders and avoid stock outs and backorders, ensuring a better customer experience and satisfaction.
ERP systems increase on-time deliveries by 24%, according to the Aberdeen Group.
With omnichannel shopping becoming the norm, your customers can have many touch points with your brand: Website, app purchase, in-store ... You want your customers to have the same great experience with your business no matter how they shop.
eCommerce platforms' integration with an ERP system is crucial for transferring client information and orders for fulfillment from online to offline and vis-versa. It will ensure that all of your stores provide the same high-quality omnichannel experience to your consumers.
Also, because customer profiles, purchase histories, price tiers, order preferences, payment details, and more are all easily accessible in one central location, you'll be able to serve your costumers better.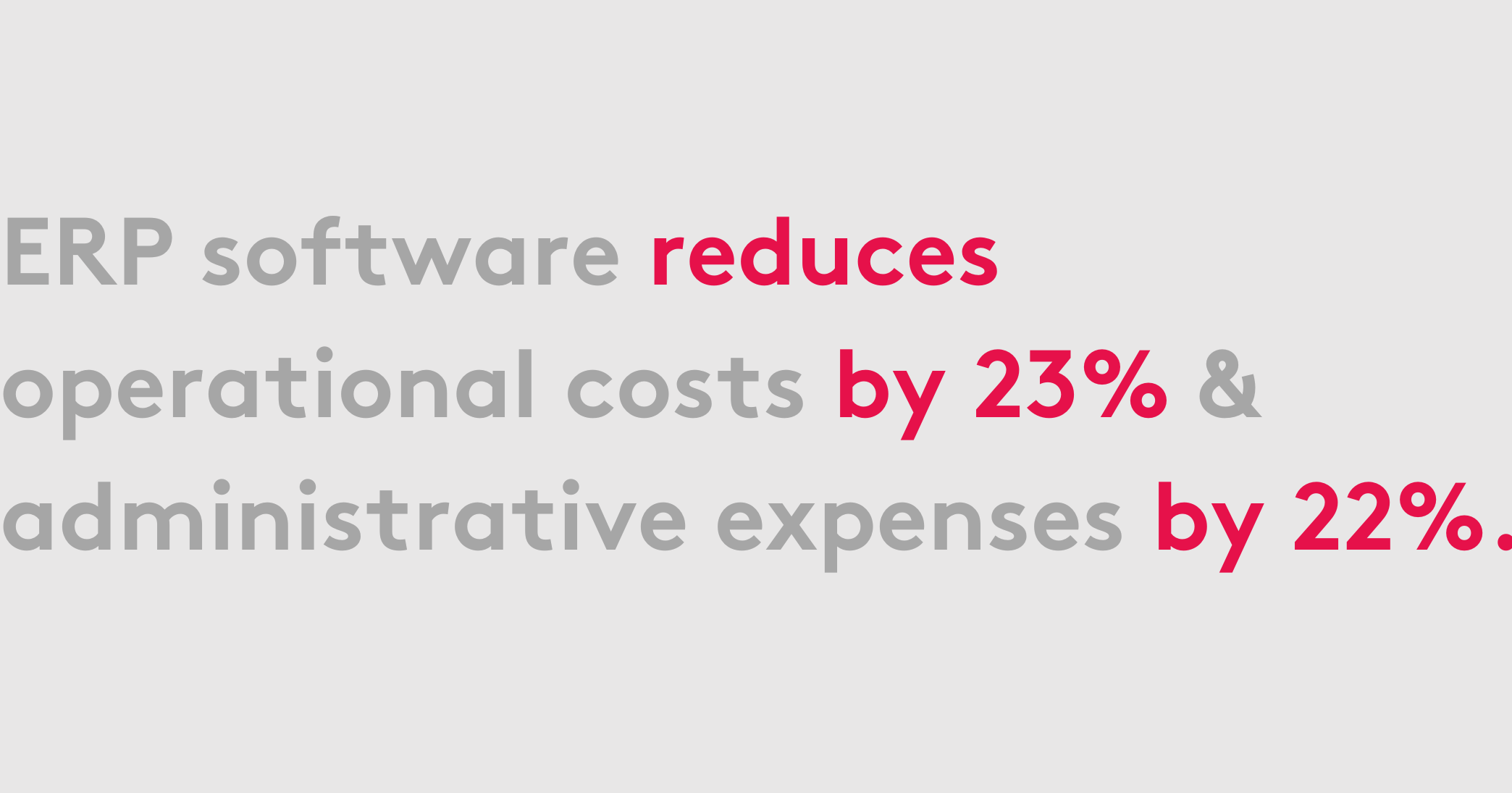 Better customer service and improved fulfillment lead to cost savings. In fact, research from the Aberdeen Group shows that by automating business processes, ERP software reduces operational costs by 23% and administrative expenses by 22%.
Inventory planning and management play a significant role in the cost savings factor of an ERP. When Motrec Industries switched to Genius ERP for inventory tracking, they saw savings of $400,000.
Business Processes and Reporting
The right Enterprise Resource Planning system will not only consolidate all of your data in one place but will also include robust business intelligence (BI) tools for analyzing that data. As a result, you'll be able to generate actionable reports to help you boost efficiency and output and make more informed decisions about your company.
Enterprise Resource Planning systems usually have informative and straightforward reports pre-built into the system. Using these reports, you can easily monitor your key performance indicators (KPIs), assess your operations, and spot problem areas. With accurate information, you can steer your company in the best possible way.
One of the most important benefits of ERP integration is that it can provide you with a single source of truth for your data. This means that you will no longer have to worry about data being entered incorrectly or being lost in multiple systems. When all of your data is in one place, you can be confident that it is accurate and up to date.
A seamless integration between your eCommerce and ERP system will help you make better decisions about your business and improve your forecasting and planning.
When is it time to consider an ERP?
Here are four signs that it might be time to consider and ERP integration for your eCommerce business:
You're manually tracking inventory
If you're still keeping track of your inventory with a pen and paper (or even a spreadsheet), it's time to consider an ERP system. Not only is this method of tracking cumbersome and error-prone, but it's also inefficient.
An ERP system can automate inventory management, so you always know what's in stock and where it is. This can save you a lot of time and money, as you'll be less likely to oversell items or have to deal with stock-outs.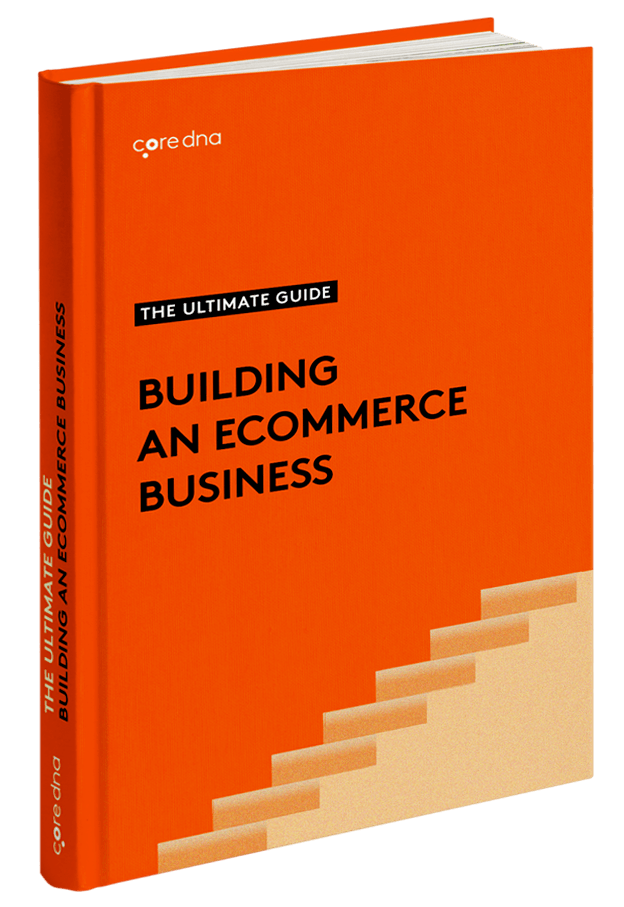 The ultimate guide to growing & scaling an eCommerce business
Everything we've learned throughout our 18+ years journey in a 30,000-word PDF guide.
You're losing track of customer data
As your customer base grows, it becomes more difficult to keep track of their individual preferences and buying habits. This is where an ERP system can help.
An ERP can centralize all of your customer data in one place, so you can easily segment them and target them with personalized marketing campaigns. This can lead to more sales and repeat business.
You're struggling to keep up with orders
If you're finding it difficult to fulfill orders on time, it's a sign that your current process is no longer scalable. An ERP system can help you streamline your order fulfillment process, so you can keep up with customer demand.
ERP systems can also automate the shipping process, so you don't have to manually generate labels or track shipments. This can save you a lot of time and money, as well as reduce the risk of errors.
You're spending too much on IT
If you're paying for multiple software solutions (such as an accounting system, inventory management system, and shipping solution), it may be time to consider an ERP system. ERP systems are designed to be comprehensive, so they can replace most (if not all) of your current software solutions.
Not only will this save you money on software costs, but it will also make your life easier, as you'll only have to deal with one system instead of multiple.
Core dna eCommerce solution and ERP
If your ERP system has an API, Core dna can interface with it directly to call or push the information you need. Microsoft Dynamics and SAP are just two prominent platforms with which we've already established API-level interfaces. However, you can be stuck with an old system that doesn't support APIs. In this case, connecting to and exchanging information with Core dna is possible via secure FTP or CSV files.
V-zug - the Swiss market leader for household appliances
VZug has been a client of Core dna for some time now.
VZug mission is to "bring simplicity into your home and creativity into your kitchen." They have an eCommerce kitchenware store with B2C and B2B portals. VZug uses SAP as their ERP system and integrates with Core dna as their a Hybrid CMS and eCommerce SaaS provider.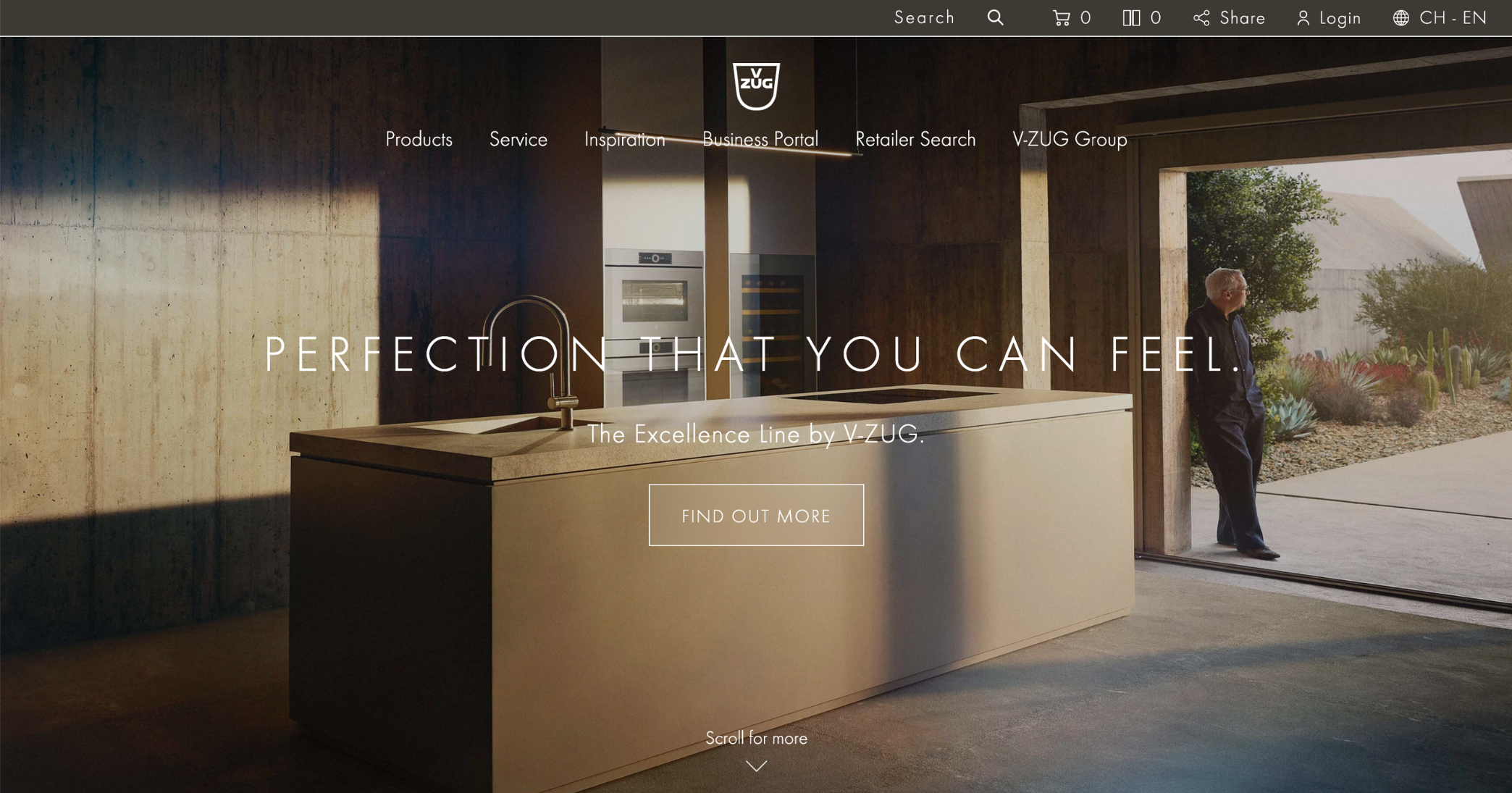 How does the integration work with SAP?
VZug sends all data and requests to Core dna. Core dna notifies SAP (their ERP software vendor) and VZug of our ERP-related findings.
Core dna has integrated with a number of ERP, PIM, DAM, OM/WM, 3PL, and other back-end systems, including Oracle NetSuite, SAP, Salesforce, OSVC, and others.
Core dna has API endpoints for virtually every aspect of our platform - along with a powerful hook engine for events-based integrations - and we have extensive experience in leveraging these for any number of solution integrations.
In the case of, Vzug is responsible for ensuring the accuracy of product descriptions. They need to enter data like whether a product can be sent to a warehouse or not and vice versa. This implies they'll need to maintain this information for thousands of different items. The cost of employing individuals to develop such scripting and Digital Rights Management (DRM) can add up.
To avoid this, VZug uses Core dna's automation tool to set up a recurring daily task to verify all items. Core dna can make an API call to have all of VZug's warehouses linked to a brand-new product if it isn't already linked. Also, Core dna can check warehouse stock and keep it updated.
Conclusion
Today's customers have higher expectations! eCommerce companies are trying to make the browsing and buying process more convenient, quick, and personalized. Although an ERP integration has many advantages, improved customer relationships are just the beginning. Better fulfillment, more data-driven insights, improved communication, cost-savings, and improved businesses process are all side effects of an ERP program.
ERP system integration is crucial for monitoring the progress of a B2B eCommerce company and determining where improvements are needed.
Schedule a one-to-one consultation with our team
Here's what you can expect:
Walkthrough: An introduction of the Core dna platform
Analysis: Personalized recommendations based on your business needs.
Case studies: How other businesses have used Core dna to scale more efficiently
Related questions
With ERP systems, there are a number of different data points that you might be interested in passing back and forth. Here are some of the most common:
Order data
Customer groups
Invoice data
Transactions
If there is an API available for your ERP system, Core dna can integrate directly with your ERP using the API to call/push the data that you are looking for. We currently have API level integrations with some of the more popular systems including Microsoft Dynamics and SAP. Often times, however, you may be using a legacy system that does not have an API. We can use secure FTP or CSV files to then connect and pass data to and from Core dna.
[Read more]
We integrate with 20+ payment gateways, including PayPal and Amazon Pay and our open API allows us to easily integrate with just about any partner you chose. The same is true for shipping and 3PL partners.
[Read more]
B2B eCommerce is now so essential and successful as the digitalisation of everything is the expectation and reality, applying to even B2B commerce.
Even if one's B2B business has physical brick and mortar, for the sake of better reach, recognition and opportunity, marketing as eCommerce allows B2B to transcend borders. There are a plethora of reasons that answer this question; from cost savings, globalization, automation, 24/7 support… Find out in the blog below:
[Read more]