20 marketing strategies for Direct-to-Consumer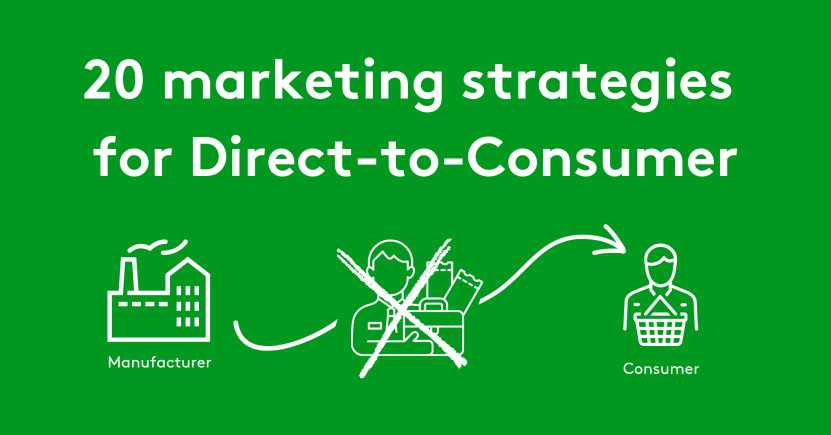 There's no doubt about it, the Direct-to-Consumer - D2C or DTC - space is booming. With the rise of social media and ecommerce, more and more brands are bypassing traditional retail channels and selling their products directly to consumers.
If you're looking for some inspiration, here are 20 of the best DTC marketing strategies for Direct-to-Consumer brands:
1. Market and target audience research
Before you decide to launch a D2C brand, is essential to understand who your target audience is, what are their needs and wants? What are the pain points your product will solve? Answering these questions will help you create targeted marketing campaigns that resonates with your audience and drives results.
The reason why both Dollar Shave Club and Harry's emerged was that the men's cartridge razor market, which was dominated by Gillette, was far too expensive, averaging around $6 a blade. They saw this as an opportunity to disrupt the market and offer a more affordable solution.
2. Focus your d2c marketing efforts on your customer's pain points
Resolving a common consumer pain points can guarantee success. Bonobos one of the oldest DTC brands, set out to achieve a very simple objective: to make better pants for men.
Research showed them that:
Men don't like to physically go out and shop around for pants A majority of men experience difficulty in finding a good pair of pants: European pants were often too high-rise and were tight around the thigh area, and American pants were quite baggy.
Bonobos developed a pair of pants that fit in between the two extremes. The early adopters of the product shared extremely positive reviews, spurring the growth of the company. In 2017, it got acquired by Walmart for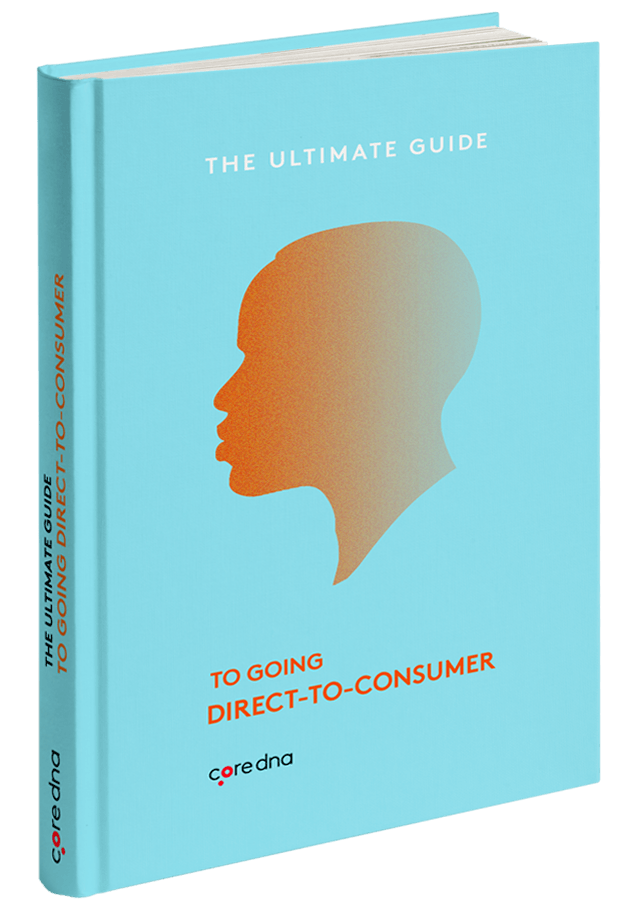 How to take your business Direct-to-Consumer: The ultimate guide
Strategies, insights, and tips on how to start and scale a Direct-to-Consumer business.
3. If you can, adopt the subscription-based model
successful D2C brands like Dollar Shave Club, Honest Company, and Harry's offer their customers a cancel-any-time subscription package.
The subscription model helps to save your consumers time, effort, and money. And it also helps you achieve a better customer retention rate.
4. Simplify choice
Casper's approach to the mattress industry was unique. They only offered one model of mattress, at an affordable price, and the product was delivered straight to your door.
$1 million in sales after the first month,and $100 million within the first two years.
5. Take a content-first approach
15 million unique views every month, Weiss decided to launch her own brand, Glossier.
Glossier grow its year-on-year revenue by 600 percent.
It provided a platform to engage with Glossier's target market to gain new product ideas and consumer insights. When Glossier posted "What's your dream face wash?", it garnered over 400+ comments, which was then categorized by ingredients and concepts.
6. Offer easy, no-fee returns
A free returns policy provides consumers with reassurance and confidence to purchase from you. Many D2C brands operate and interact with their consumers online, and some consumers will hesitate to buy a product from a brand they are not familiar with — that's why having this kind of policy helps.
how to make your returns policy to the next level.
7. Teaser campaign work
Prior to launching to Harry's, they were able to get 100,000 email addresses of potential customers in just one week. How did they manage to achieve that? By encouraging those who signed up to get their friends and family to sign up:
5 friends: win free shaving cream
10 friends: win a free handle with blade
25 friends: win a Winston shave set
50 friends: win a year's supply of free blades
The incentive-driven scheme was extremely powerful. Referrals accounted for 65,000 sign-ups.
8. Go viral!
The Dollar Shave Club created a notoriously famous viral video that has been viewed over 25 million times. If you haven't seen it, then I highly recommend that you do!
The above video cost $4,500 to make and features CEO Michael Dubin delivering a speech in a sarcastic and nonchalant manner. When the video was published on March 6, 2012, at 6.30 am, Dollar Shave Club's website had crashed, but when the site finally came back online, there were 12,000 orders waiting to be processed.
Even though the success of the video was sudden, a lot of deliberate steps were taken to ensure the video did go viral:
The company contacted several publications and offered them early access to the video
They spent over $10,000 promoting the video on social media
They created a shorter version of the video for late-night TV
They approached sites and blogs that were considered tastemakers for the male demographic
They paid to get mentions on shows like Howard Stern
All of these steps helped to amplify the video's reach. Plus, the video is hilarious.
9. Use AR to your advantage
Warby Parker took its famous "try it before you buy it" virtual with an AR app for virtual try-on.
Warby Parker saw that customers typically spent $50 for an eye test at an optician, and at that same optician, they bought a pair of glasses.
To disrupt this widely accepted trend, Warby Parker knew they couldn't ask their consumers to ask their opticians for a prescription and then walk out so that they can upload their details to a startup's website.
That's why they developed the Prescription Check app that enabled consumers to examine their prescription and pupillary distance via the app. The data from the app is sent to a contracted optometrist who assesses the results. It is a fast, convenient, and easy way to get your prescription without having to go the opticians.
10. Use micro-influencers
If you don't have the budget to use celebrity influencer, you can reach out to micro-influencers in your niche. Glossier engaged with their 800,000 strong community on Instagram to promote their brand.
They achieved this by allowing customers to create their own customizable product that encouraged them to create content around and share.
Those who produced high-quality and consistent Glossier-related content were invited to become brand ambassadors.
11. Ask customers to make content
Warby Parker took a different approach to influencers: they asked their consumers to make content by posting pictures and videos on social media of them trialling their home try-on kit.
The company found that those who shared content were 50 percent more likely to make a purchase. So rather than asking feedback from friends and family, Warby Parker encouraged their consumers to go a step further and ask the world wide web.
As a result, there are over 56,500 YouTube videos that appear under the search term "Warby Parker Try On". Of course, the top results are influencers who have been sponsored by Warby Parker.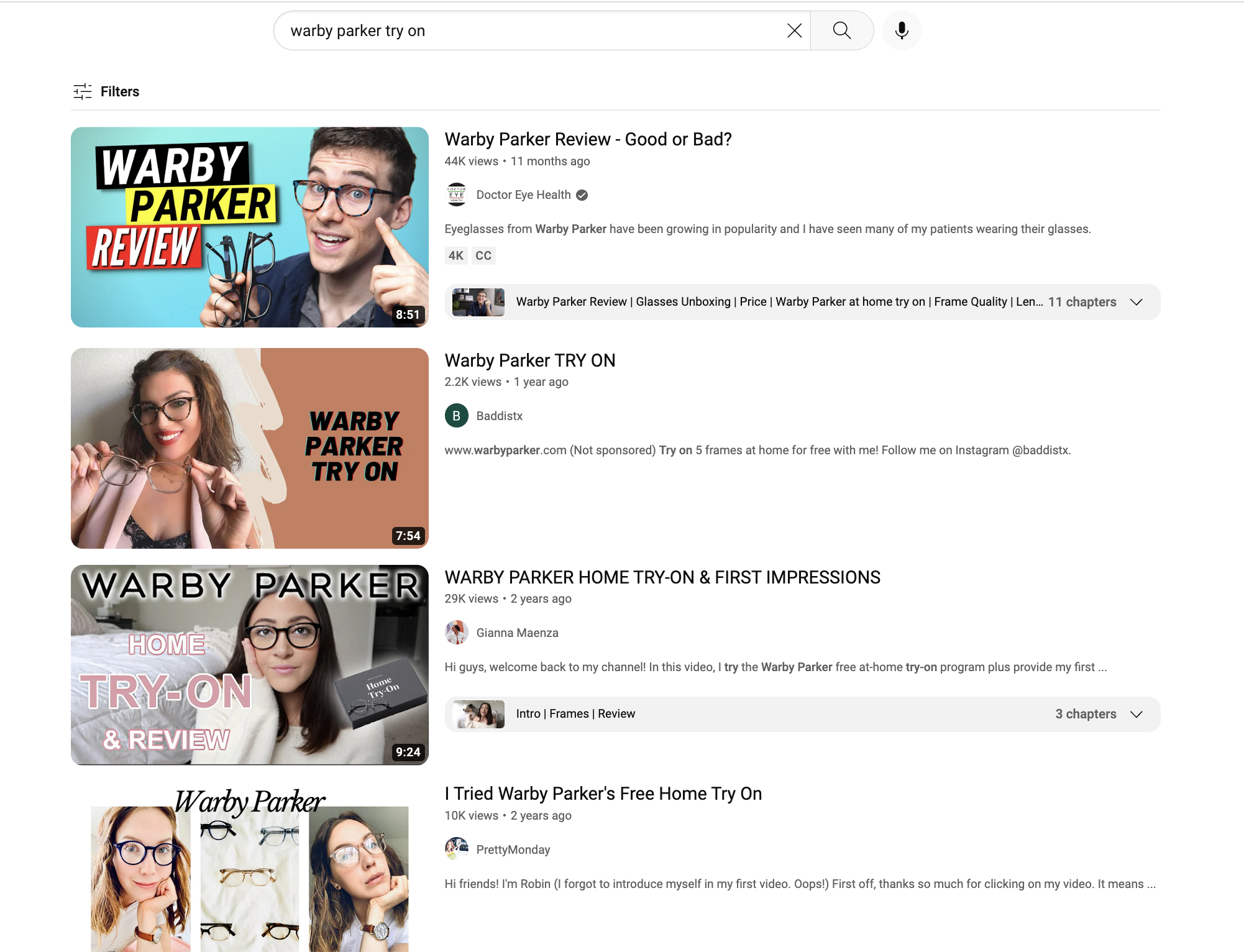 12. Implement an aggressive SEO campaign
Search Engine Optimization is – still – a sure fire way of getting widespread recognition and generating web traffic.
In dominating the search engine rankings in the mattress industry, Casper created multiple landing pages for every conceivable search term that people will use to buy a mattress. They also pumped a lot of money into Adwords to rise above their competitors to achieve a massive chunk of the 550,000+ monthly Google searches for mattresses.
While this may be an expensive way of building traffic, it has undoubtedly been a powerful trump card for Casper.
13. Disrupt social media with infographics and memes
The power of visual contentlike memes and infographics. Attention-grabbing visuals can be a gold mine when marketing a D2C brand.
The clothing brand Everlane produced a single infographic that laid out the actual total cost to make a shirt, along with the mark up added by the wholesaler and retailer. By promoting the infographic via several social media campaigns,Everlane gained 200,000 organic users.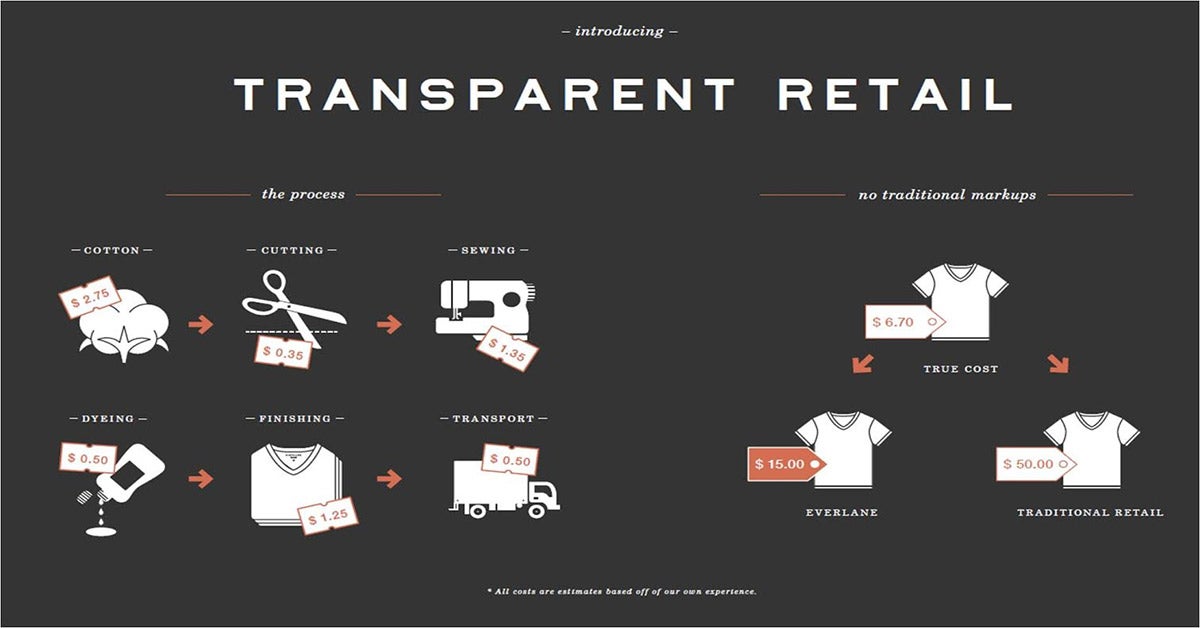 14. Deliver on end-to-end customer experience
throughout the customer journey, this includes after sales.
Bonobos developed a culture of ultra-responsive customer support that delivered:
90 percent success rate of responding to calls within 30 minutes
90 percent success rate of "great" email ratings
Sub-24 hour average response time for email
Bonobos saw their direct traffic rate increase by 53.5 percent which is an industry best.
Meal replacement brand Soylent became actively involved in a Reddit forum that emerged soon after the product was launched.
Soylent was born after founder and CEO Rob Rhinehart posted a blog entitled "How I Stopped Eating Food" where he shared a meal replacement program that he had developed. In this post, he listed all the ingredients and the method.
When the Soylent subreddit emerged, it became a community for experience Soylent mentors to discuss ingredients, recipes, and dosages. The Soylent brand itself became heavily involved in the community by joining discussions and conducting AMAs (Ask Me Anything).
$20 million investment from Reddit user a16z.
16. Facebook marketing
Facebook ads have the ability to target and retarget a specific demographic. And similar to Casper's SEO campaign, they also ran multiple campaigns to target as many demographics as possible.
17. Instagram ads
25 million business profiles.
And one of the most popular features for businesses on Instagram is ads. Instagram ads are a great way to reach new customers and promote your products or services, and they can be targeted very specifically to the people most likely to be interested in what you have to offer.
18. YouTube ads
60 percent of people prefer watching a video rather than reading text and 50 percent of viewers say they can recall a video ad even if they don't engage with it.
There is a number of options for delivering YouTube ads, there's skippable ads that allows a user to skip the ad after 5 seconds, non-skippable ads which are videos less than 30 seconds or bumper ads which are non-skippable and are up to 6 seconds in length.
19. Utilize fulfillment companies
Selling D2C requires logistics, storage, and fulfillment capabilities. For most DTC brands, this will involve having to incur a high capital cost. But by utilizing a fulfillment company such as Amazon, you gain access to their logistics and distribution facilities in exchange for a percentage of your sale or a fixed monthly fee.
20. Go headless to reach consumers everywhere
Headless commerce holds many advantages over traditional commerce platforms like Magento. Headless commerce is more flexible and adaptable to the ever-changing consumer trends of the IoT-era and is able to provide a better and more personalized experience for your consumers.
Core dna headless commerce platform has helped D2C brands like Tivoli turn into a global company with sales and distribution in more than 50 countries. Their Magento site relied on a lot of plugins and heavy customization, and the solution was both unstable and unscalable.
By moving to Core dna, they saw their conversion rate increase to over 30%, and it freed up their resources to concentrate on marketing and sales campaigns.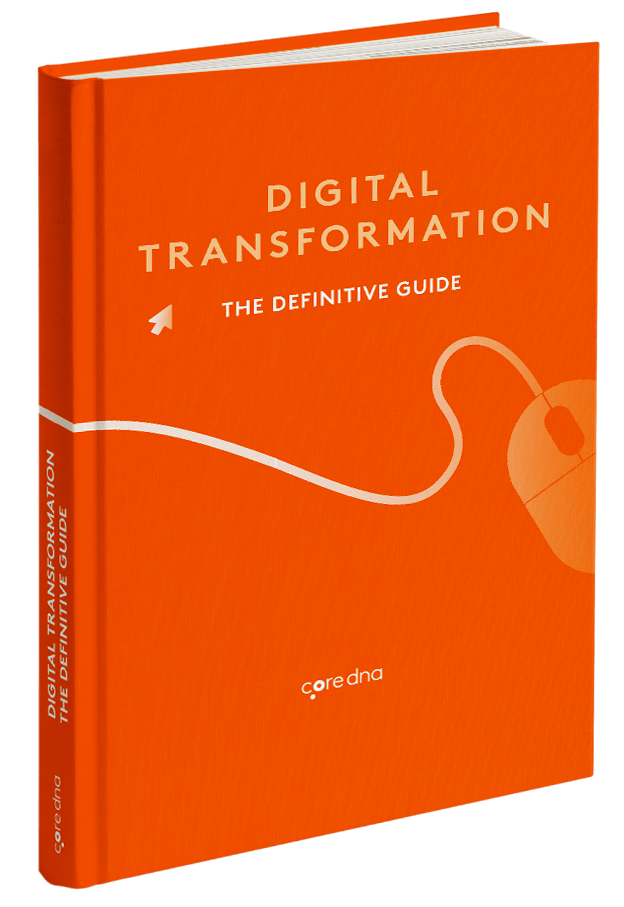 Digital transformation: The definitive guide
Everything you need to know about digital transformation, PLUS a bonus digital transformation sheet that we use internally to track chart vs effort tasks.