eCommerce API: What Is It & How to Harness the Power of the eCommerce API Economy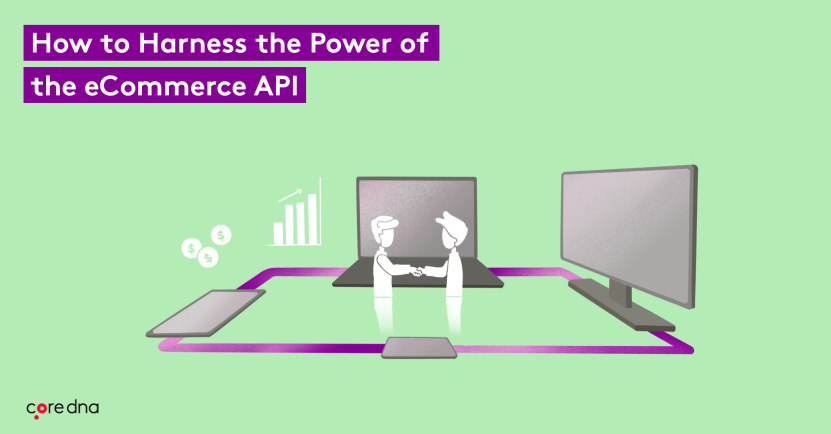 The rise of the API economy represents a seismic shift in the way eCommerce businesses operate today.
Yet surprisingly few people know what APIs are (they sound complicated, but they're not), let alone what they can do for business. Cost savings, increased efficiency, and rapid innovation can all be yours if you harness the power of these potent business drivers.
APIs hold the key to successful digital transformation, facilitating a move away from monolithic IT systems towards microservices architectures that are straightforward, reliable, and agile. APIs are the cornerstone of today's SaaS economy, and all eCommerce businesses should be using APIs to their advantage.
In a hurry? Here's what you'll find in this eCommerce API guide: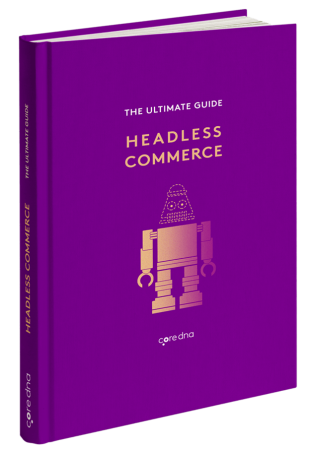 Download this headless commerce guide
Literally everything you need to know about headless commerce.


4. Mergers and acquisitions
Few people associate mergers & acquisitions with APIs, but if your IT system has been split up into microservices, you will be a far more attractive proposition to prospective buyers. Why? Because they can quickly and efficiently integrate your IT systems into their own.
Conversely, if your company is the one doing the acquiring, then adding new businesses to a microservices architecture is relatively straightforward.
5. Partnerships and integrations
Partnering with other companies is great for PR, and a way to provide your customers with new, engaging, innovative products that improve loyalty and satisfaction? APIs hold the key to integrating your products and services with those of partners.
Examples of such partnerships are everywhere. Here are two chosen at random: the Hidrate Spark 2.0 Smart Water Bottle, which integrates with a FitBit or Apple Watch to adjust your daily water goal. And Bose Noise Cancelling Headphones, which have Amazon's Alexa built-in.
There are also plenty of 'micro-partnerships' that you can, and probably already do, make use of on your eCommerce site. Having Facebook comments enabled on your blog posts, for example, or Trustpilot or PowerReviews reviews on your product pages makes it easier for customers to interact with your site and instills a higher degree of confidence.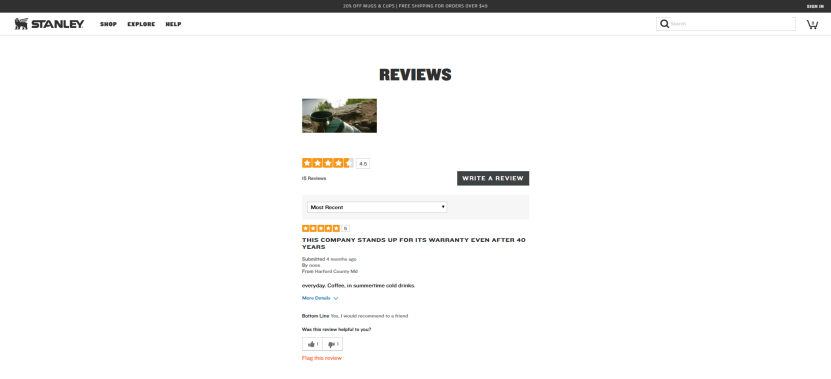 (One of our clients – Stanley-PMI – integrates with PowerReviews to collect and display ratings and review content)
Did you know: With our Hooks system, you can literally integrate Core dna with ANY business system (e.g. ERP, CRM, shipping, etc.) as long as they have an API.
6. 360-degree customer view
You can use the same APIs on your eCommerce site, mobile apps, and even IoT (internet of things) devices to get a complete 360-degree view of your consumers and their behavior.
Amazon has led the way when it comes to building a detailed picture of customer buying habits over multiple channels. Data is the world's most valuable resource, and you mustn't let it slip through your fingers.
Watch video demo