#AgencyGrowth: How Pearl Lemon Reaches Millions Through Social Media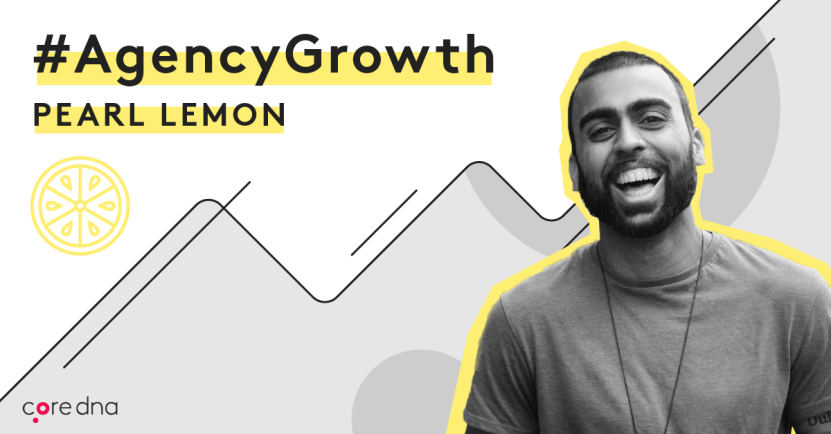 There's an old saying: "the Cobbler's children have no shoes".
It's in reference to a Cobbler who is so busy making and mending the shoes of his clients, that he doesn't have time to make shoes for his own children. Sound familiar?
It's a phrase that applies perfectly to digital agencies because so many devote themselves to the growth of their clients to such an extent that they forget about their own needs as a growing brand.
Deepak Shukla, the Founder of London-based Pearl Lemon, an SEO and B2B lead generation agency, has managed to strike the balance between making shoes that his clients love, while spoiling his own proverbial children with shoes that the rest of us would love to try on for size.
Who is Deepak Shukla?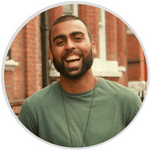 Deepak Shukla founded his agency Pearl Lemon in 2014 — but that's not where his journey began.
After completing his Bachelor of Arts degree in English Literature from the University of Warwick in 2008, Deepak went on to work with MEC, one of the world's leading marketing agencies. He was 1 of just 6 hires out of 500 applicants. Later, he spent time at Deloitte before starting his first business, Meet My Tutor.
Fast forward to 2014 and Deepak launched two additional companies as he travelled the world. The first was "The CV Guy", which specialized in getting students into top universities. The second, was Pearl Lemon.
Outside of business, Deepak is a serial marathon and ultramarathon runner, a TEDx speaker, has lived in 9 different countries and backpacked across 40 more. He even lived homelessly for a week for the sake of a YouTube documentary.
Over the years, Shukla has amassed 18,000 LinkedIn connections, 20 million Quora views, 250,000 YouTube views and over 15,000 Udemy students. Finally, his agency, Pearl Lemon, is responsible for over $27,000 in monthly revenue.
To learn more about his success, I sat down with Deepak Shukla to get to the bottom of his clearly awesome social media strategy that spans Quora, LinkedIn and YouTube.
Here's a quick list of Pearl Lemon's social media strategy:
Breaking down Pearl Lemon's four-layer social media strategy
Under the leadership of Deepak Shukla, Pearl Lemon has mastered a four-tier social media strategy that has allowed them to reach millions across numerous platforms — landing clients in the process.
Here's a breakdown of that exact same social media marketing strategy.
[Agency growth tip #1] Video content at massive scale
If Pearl Lemon is known for one thing outside of SEO and lead generation, it's his video content. Through various YouTube channels, the brand uploads content to YouTube almost daily. Meanwhile, Deepak Shukla is busy recording video content for the sake of his growing LinkedIn audience.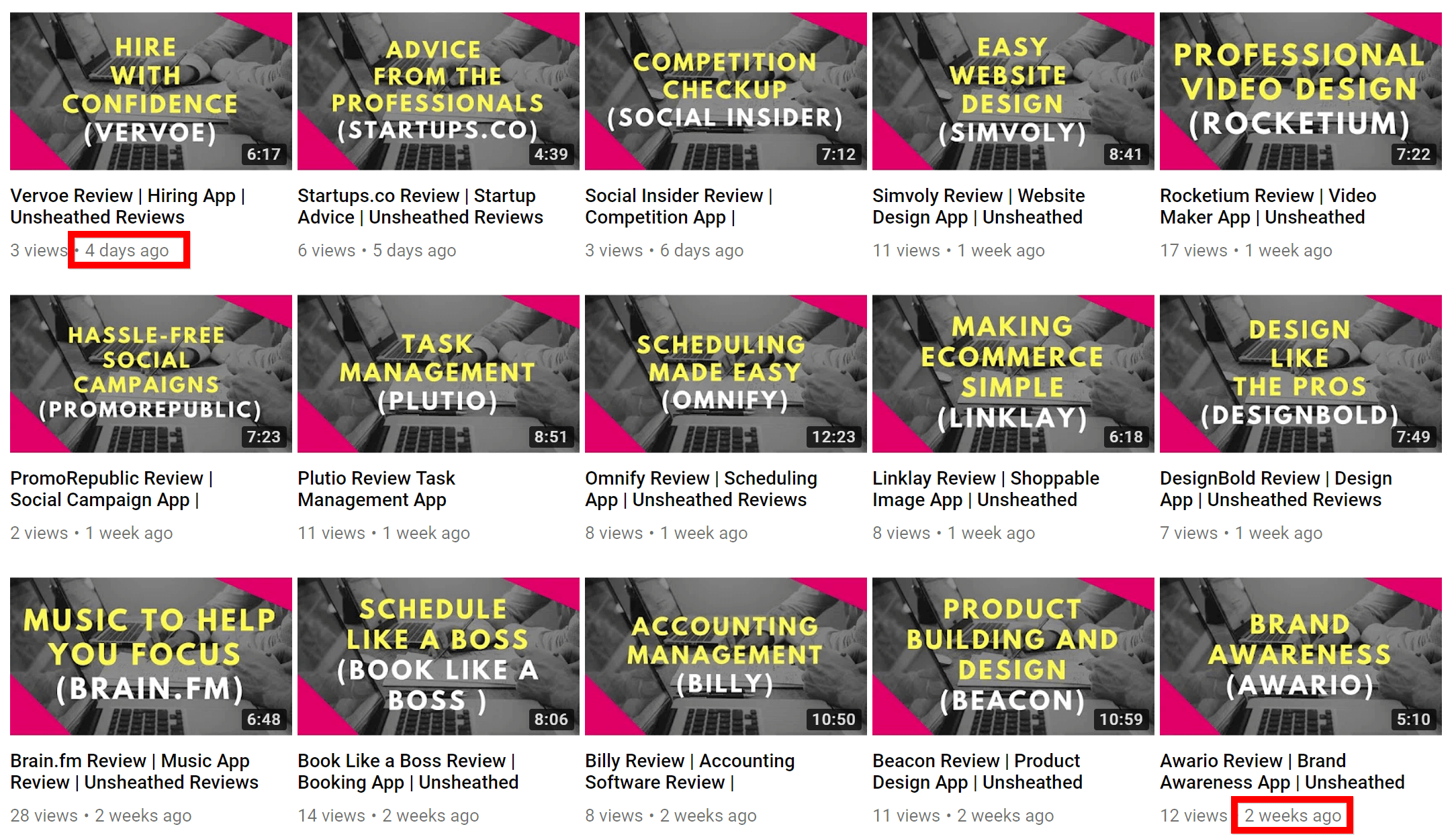 "I'm a huge fan of video content because it helps build more meaningful relationships compared to written content," he said.
"I haven't gone viral with my videos at all, but video is massive for me anyway. Why? Because even my videos that don't get many views are a massive help when it comes to driving conversions," he said.
He went on to explain how videos "help build meaningful relationships" and "scale trust", calling it an extremely powerful medium for those same reasons. According to Shukla, prospective clients who want to do some quick due diligence are ecstatic when agency owners have video content readily available.
"it gives them a sense of who I am and what I'm about. I've had multiple clients who cited my videos as a reason for reaching out to me. So yes, video content has been really significant to me," Shukla revealed.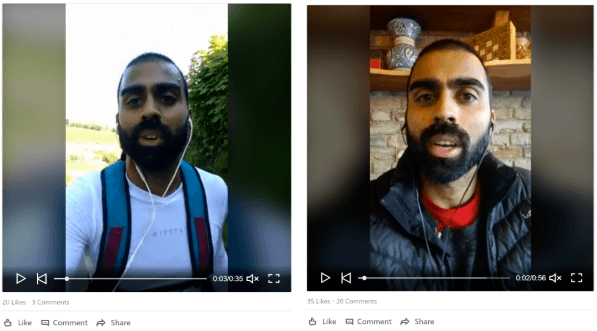 When I probed Shukla about how he'd managed to attract over 250,000 YouTube views, he told me that his dedicated YouTube SEO manager does a lot of the heavy lifting.
"That goes to show that YouTube isn't just about uploading content, you need to optimize it like you would do for a blog post. So I strongly recommend agencies get somebody to help them with YouTube SEO," he said.
He also urged agencies to run paid ads to their YouTube channels, and to invite relevant guests onto video interviews and discussions to discuss trending topics. Finally, he advised that agencies shouldn't be aiming for scale in terms of views, but for scale in terms of value to clients and prospects.
How to apply this to your agency:
It's simple: record more video content, particularly video content where you and your agency executives can address topics by directly talking to the camera in selfie mode. You don't need fancy camera equipment or even a fancy camera. Deepak Shukla makes do with his trusty Android phone for most of his recording, so what's stopping you from doing the same?
[Agency growth tip #2] Getting personal
To blend his personal anecdotes into his business tips and insights, Deepak leverages storytelling — a lot. He writes snappy LinkedIn updates that are essentially flashbacks to either family events, wise words bestowed upon him by different figures in his life, or recent client interactions. To wrap the update up, he gleans a lesson from the situation, making it an entertaining, educational and memorable story to help solidify his personal brand as well as Pearl Lemon.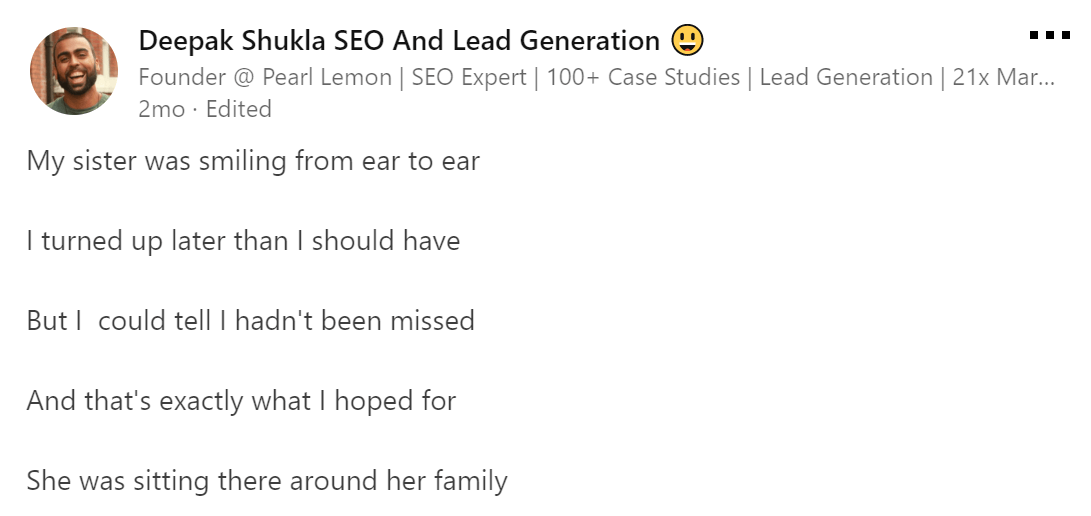 Moreover, Shukla uses YouTube to shed even more light on his personal life. His channel is home to videos from his travels, discussions with his grandparents and an explanation as to why he has "taken a path less trodden".

How to apply this to your agency:
While there's nothing wrong with exposing elements of your family life in order to tell stories, there are plenty of other ways to get the job done. You can share interesting conversations from past jobs, funny situations from your life at college or pretty much anything else, so long as it's a story your audience can take benefit from.
[Agency growth tip #3] Disciplined consistency
While most agencies focus on expanding the impact of their clients on social media, Pearl Lemon makes a point of setting aside time for themselves. Shukla posts LinkedIn updates almost every day, and sometimes multiple times per day. That may not sound like much, but I'm not talking about publishing curated content and other fluff. When Shukla posts an update, it's not just routine, it's meaningful.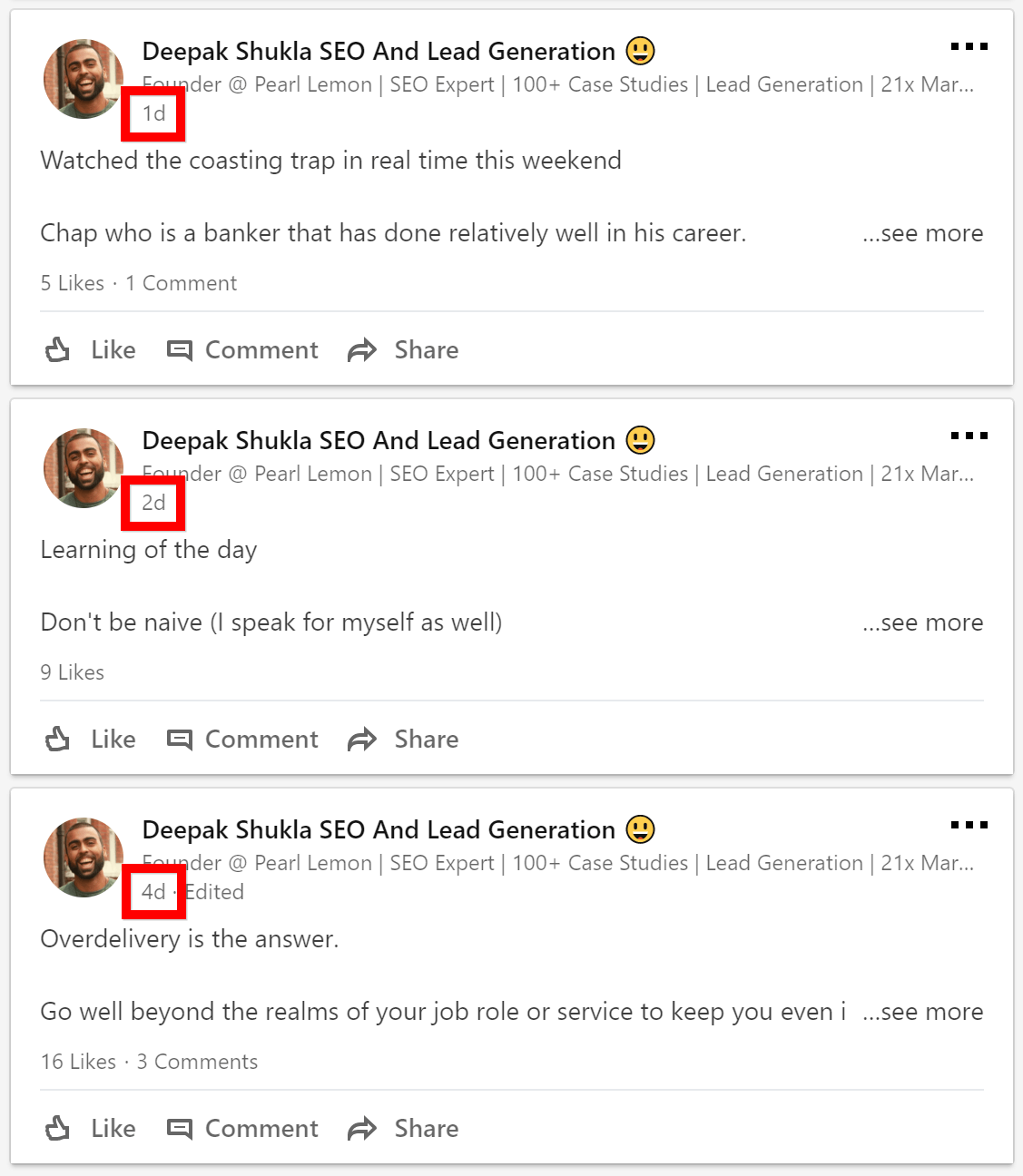 Moreover, his daily LinkedIn updates are accompanied by regular YouTube uploads and speaking gigs which helps promote Pearl Lemon and its SEO expertise even further.
This same work ethic can be found on the Quora platform, where Shukla has answered 1,147 questions, making 3,489 edits in the process to hone his messaging.
"There's no secret, it just takes massive hard work. I outwork my competition. I stay consistent on LinkedIn, while most agency owners simply don't," Shukla told me.
"At one stage, I was writing out ten answers on Quora per day. For LinkedIn, I post content daily and I engage with other people's content multiple times a day," he continued.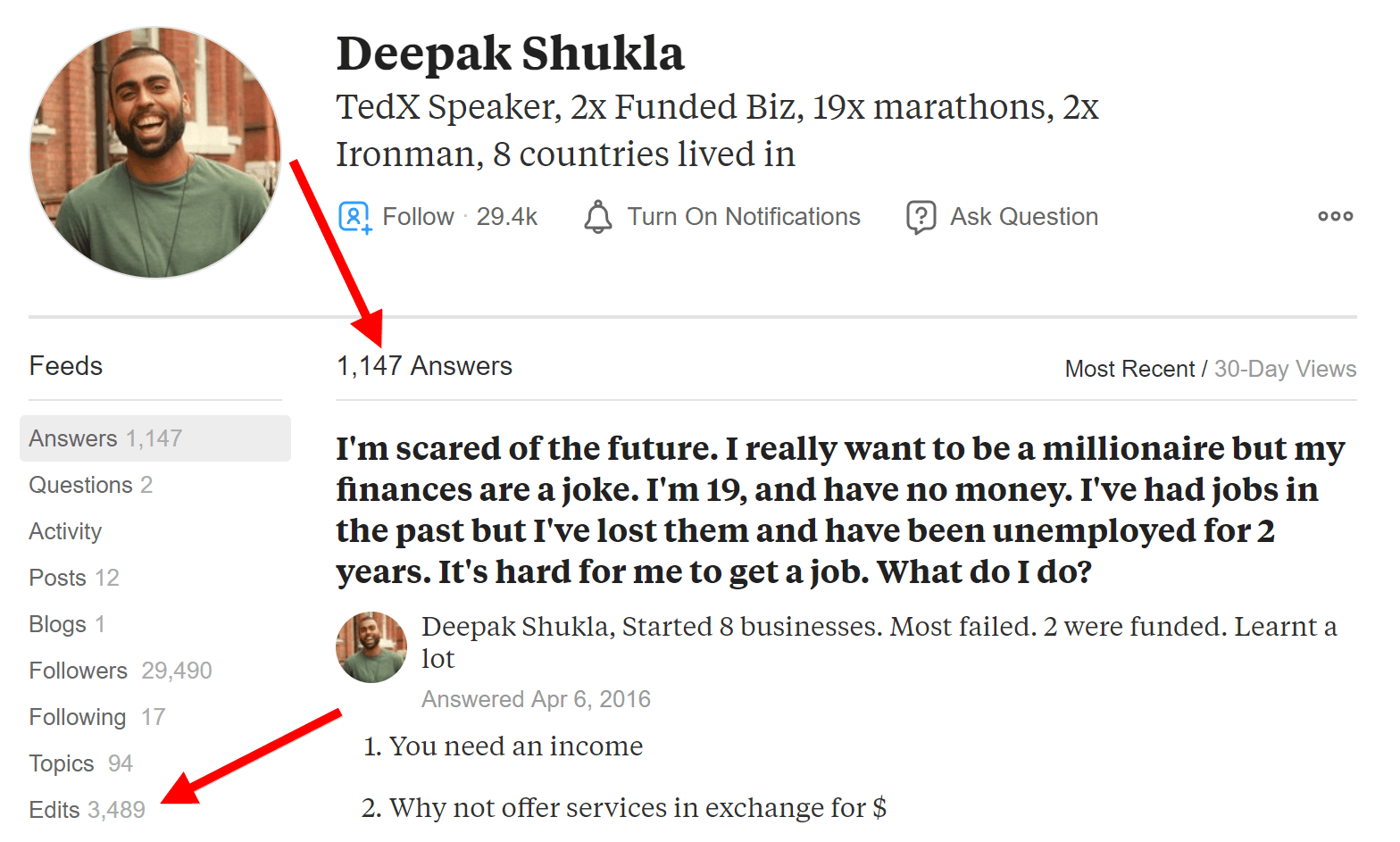 How to apply this to your agency:
To stay truly consistent over a long period of time, you need to allocate a dedicated time slot to your social media marketing strategy. That may include blocking out one hour every day, or one day every week, just to create and schedule social media content.
[Agency growth tip #4] Doing all of the above, "everywhere"
Perhaps the most important part of Pearl Lemon's social media strategy is the fact that they go a mile deep whilst going pretty darn wide in the process. In fact, Deepak Shukla has managed to implement the three steps above on multiple platforms, amassing over 40,000 followers across LinkedIn, Instagram, and Twitter.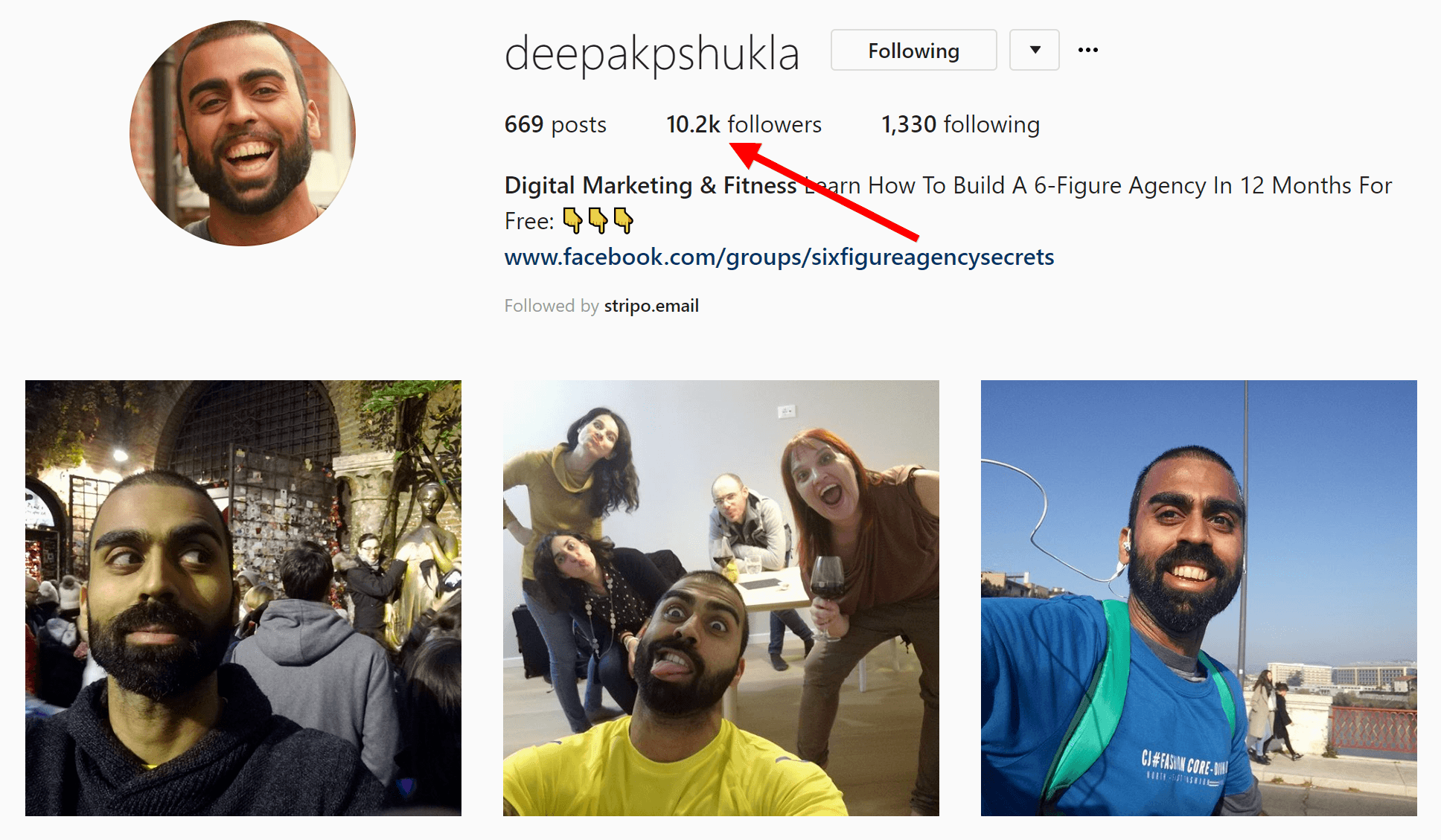 I asked Shukla about how he spreads his efforts across these different platforms while running his agency. His response was that agencies need to, "treat their own company as if it's a client by setting aside time for themselves, setting goals and doing daily tasks to reach those goals. And if you can't do that, outsource some the work to help you reach the goals you're aiming for!"
How to apply this to your agency:
Identify a list of social networks that your audience frequents. Make your list just long enough to make it seem like your brand is "everywhere" without spreading yourself or your team too thin. Then, refer back to layer #3!
Make your agency your client
Deepak clearly has an excellent work ethic to match his simple but effective social media strategy, but the one piece of advice I take away from his efforts is this: agency owners need to make time for their own agency, rather than focusing solely on client work.
Deepak's extensive use of video content is also an example to all agency owners, and as platforms like Instagram grow stronger by the day, it's a strategy worth adopting sooner rather than later.
I asked Shukla for some parting advice, here's what he said:
"I'll end by saying the basics aren't that hard, the hard part is doing it."
To summarize, here are my three key takeaways from my interview with Deepak Shukla:
Treat your agency like a client in order to avoid the 'Cobbler's children' pitfall.
Video breeds trust, so make videos at scale, wherever you are, and even if you aren't using state-of-the-art equipment.
Stay consistent. Much of Deepak's success has come through doing the simple at high frequency.
Got any other #AgencyGrowth tips to share with our community? Share yours and tweet at us on Twitter!
Deepak's LinkedIn status checklist and tools he uses to grow Pearl Lemon