Black Friday Marketing: A Marketer's Crash Course [2022 Edition]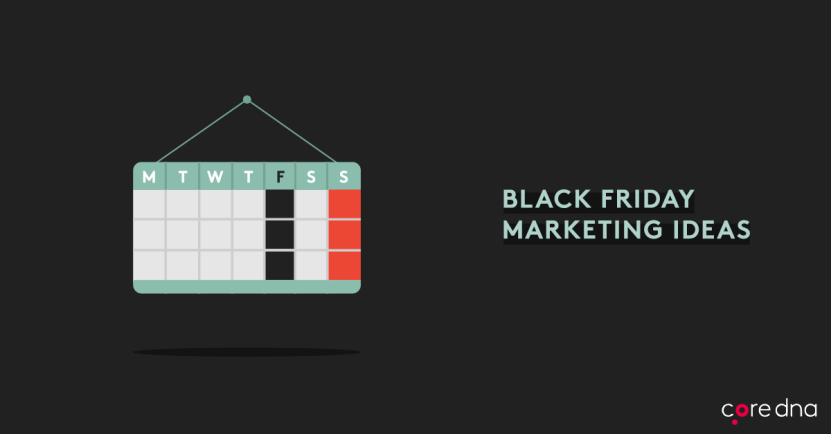 Any retail owner or executive worth their salt will tell you that Black Friday — and the surrounding holiday season — is perhaps the most opportune time of the year to spur sales.
And the numbers don't lie. According to data collected by MarketingLand regarding 2017's digital Black Friday sales:
Total sales reached $5.03 billion - a 16.9% increase from 2016
eCommerce Average Order Value was estimated around $135-142
eCommerce stores saw a 24% increase in revenue as compared to the average over the course of the year
So yes, despite what you may have heard regarding the modern consumer's waning interest in Black Friday, Cyber Monday, etc., the holiday season is still the perfect time to make hay.
Of course, your competition knows this, too - and they likely have a decent amount of tricks up their sleeve to cash in on the buying frenzy.
That said, it's essential that you come up with a variety of unique marketing ideas that will help you stand out from the crowd, and to scoop up as many extra sales as you can during this year's holiday season.
In this article, we're going to discuss some of the overarching marketing tactics you'll want to employ, as well as some of the more specific campaign ideas you may consider using throughout the holiday season.
Let's dive in.
Looking for Black Friday 2022 marketing ideas? Here are our top BFM tips:
An overarching 3-point marketing strategy for Black Friday 2022
Before we get into the more "down and dirty" ways in which to drive sales during the holiday season, let's first discuss the more foundational aspects of Black Friday eCommerce marketing.
[Strategy #1] Start preparing and building anticipation early
As we alluded to in the intro, while Black Friday and the holiday season give your company an opportunity to spur sales, you have two things working against you:
The window of opportunity is rather small, time-wise,
Every other retailer out there - competitor or not - is vying for your target customers attention
That said, you'll want to start planning and building anticipation for your Black Friday sales and events much earlier on - like, yesterday.
Now, this doesn't necessarily mean you want to start blatantly advertising your Black Friday sales in September (although it certainly isn't unheard of to do so…). Rather, you'll want to utilize the months of September and October to ramp up your mailing list and social media subscriber numbers so as to maximize the number of consumers you're able to reach in November.
As you gather more and more subscribers, you want to be sure to place them in the appropriate customer segment. Remember: you'll be vying against dozens - possibly hundreds - of other brands in your recipient's inbox and social media feeds, so you want to be sure the messages you send them are ultra-relevant. Along with this, you'll want to consider creating multiple offers that appeal to each of your various customer segments.
As the "big day" approaches, you'll want to begin teasing your Black Friday promotion through your various channels. You might decide to include a reminder in the footnote of your latest newsletter, pin a note to the top of your social media pages, create a branded hashtag for the holiday season, or include a CTA in your recent blog posts reminding your audience to subscribe to your mailing list to receive more info on your holiday event.
For a more in-depth look at the optimum timeline for Black Friday preparation, check out this killer guide from Infusionsoft.
[Strategy #2] Encourage immediate action
Once again, Black Friday/Cyber Monday sales, by nature, aren't supposed to last very long.
Still, it's not unheard of for the modern consumer to procrastinate a bit, assuming that their favorite stores will put on different sales as the holiday season rolls on.
While this may or may not be true in your case, your goal is, of course, to make as many sales as you can now. That said, you'll want to use urgency, scarcity, and exclusivity to get your customers to take immediate action.
However, it's important to note that a 2017 study of Black Friday/Cyber Monday emails found that content featuring played-out phrases like "Hurry!" and "This deal won't last!" didn't fare all that well - especially when compared to messages that communicated:
A "challenge" (such as "Get Ready," or "Prepare Yourself!")
A sense of intimacy (such as "A Gift for You" or "From Us to You")
A message of encouragement (such as "Go For It!" or "Treat Yourself!")
Of course, the above simply relates to the copy of the email or message in question - not the actual offer. As far as your offers go, you can instil a sense of scarcity, urgency, and/or exclusivity by…
Implementing a countdown timer: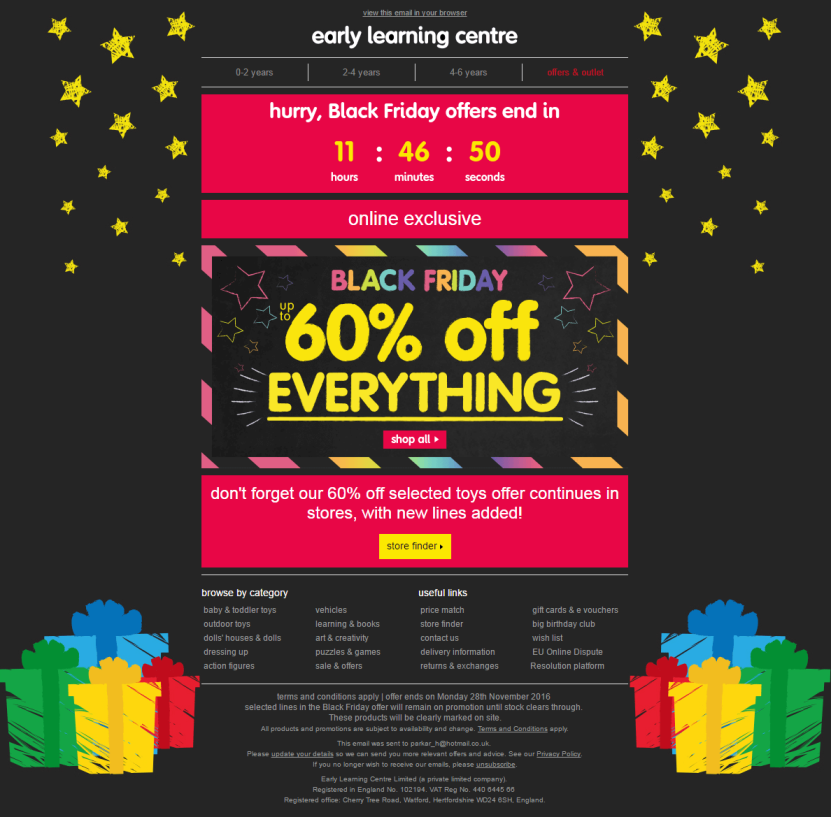 (Source)
Providing members-only discounts and offers: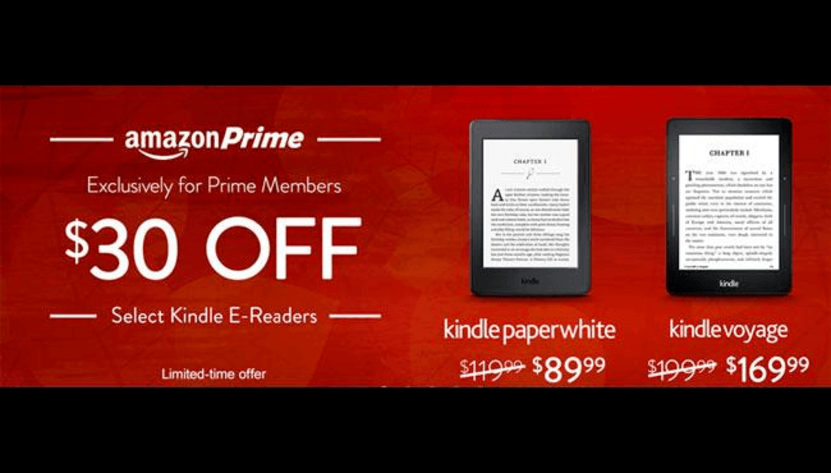 (Source)
Or offering time-sensitive or seasonal products at a discount: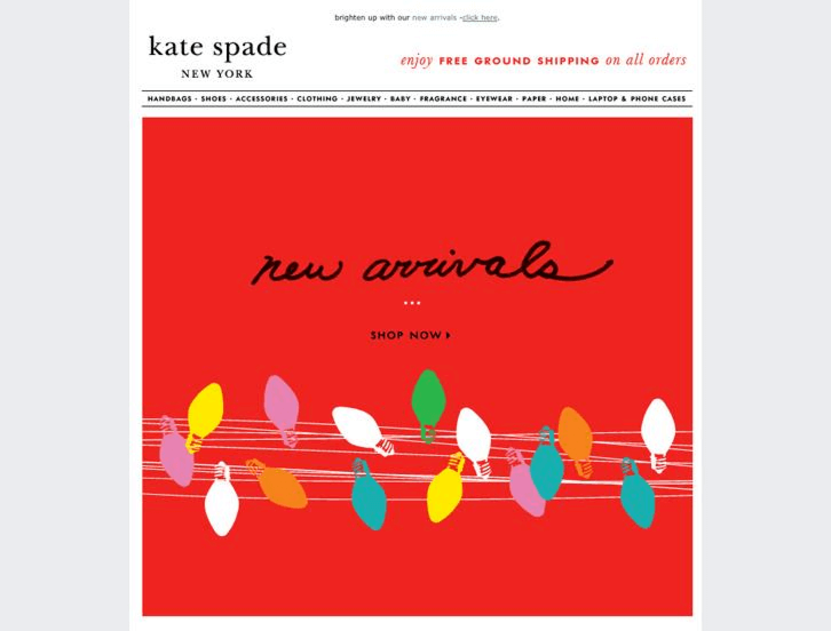 (Source)
Basically, you want your customers to know that the offer you're providing at the current moment isn't going to be available for long - and the products the offer pertains to might not be, either.
[Strategy #3] Rescue abandoned carts
No matter what time of year it is, you should certainly be focused on re-engaging individuals who left your site before going through with a purchase.
But it's essential to do so during the holiday season.
For one thing, since the average consumer is typically caught up in a shopping whirlwind around this time, it stands to reason that they'll be clicking around - and abandoning their shopping carts - much more often than usual.
Secondly - believe it or not - data collected by DigitalCommerce360 shows that, throughout the 2017 holiday season, a whopping 66% of eCommerce companies didn't bother reaching out to cart abandoners. Presumably, this resulted in a ton of lost business that otherwise could have been saved.
As BouncePilot points out, your approach to cart abandonment emails during the holiday season should be a bit different than the rest of the year. Basically, you'll want to skip the formality of sending a simple "reminder" email, and jump straight into offering a discount. Reason being, it's safe to assume that your customer didn't simply "forget" they had an item in their cart; they most likely navigated away in search of a better deal.
5 foolproof Black Friday marketing campaign ideas to increase engagement and sales
Now that we've covered the basics to implement regardless of the type of campaigns you run this holiday season, let's take a look at some of the approaches you can take when creating these campaigns.
[BFM idea #1] Extend the season
Though we've mentioned a few times now that Black Friday and Cyber Monday provide rather small windows of opportunity for your company to increase sales, there's no "rule" that says you can't take it upon yourself to extend this window a bit.
Now, this tactic has certainly been done before (How many retail stores start putting up Christmas trees in September?). That said, there's a fine line between providing convenience and value to your customers and shamelessly promoting your brand.
This means you're going to have to get creative.
Take a look at this email from MVMT, which was sent out a week before Black Friday a few years back:


(Source)
In a tongue-in-cheek way, MVMT provides complete transparency, here: Yes, starting the Black Friday event early was simply a means of generating more sales. But, when it comes down to it, the consumer probably doesn't care all that much - considering they're getting 20% off and free shipping on their next order.
On the other side of the day, you certainly can extend your Black Friday/Cyber Monday sale to re-engage the stragglers who, again, might be holding off in search of a better deal.
On the one hand, the modern consumer likely expects certain companies to put on different sales throughout the holiday season - so, again, this is nothing new. On the other hand, if you're one of the only companies in your niche that does so, you're certainly going to stand out above the competition.
[BFM idea #2] Provide mobile-only offers
Last year's holiday season was huge for mobile commerce, with US-based eCommerce companies seeing a 13% year-over-year increase in sales numbers. As you can imagine, this upward trend if predicted to increase even further during the coming holiday season.
So, it simply makes sense that you'd want to cater to your mobile-first (and even your "mobile-second") customers: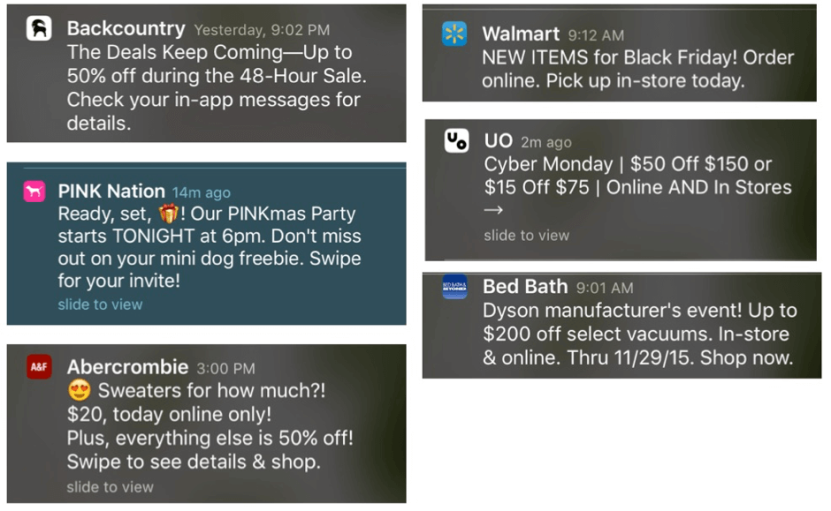 (Source | A collection of Black Friday-themed push notifications)
While the above examples are pretty decent, you want to be absolutely sure that your recipients know that the deal being presented is only for them: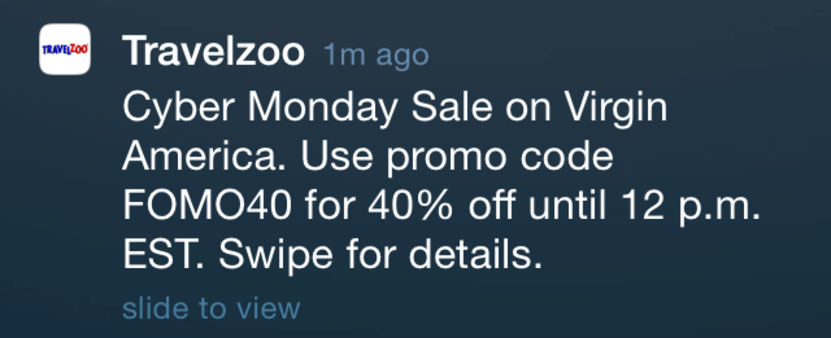 (Source)
Not only does this provide your mobile-first audience with a sense of exclusivity, but it also allows you to easily track which - and how many - of your customers came to your site via push notification.
While it may seem a bit obvious, you also might want to remind your mobile-first customers of the fact that, by shopping online in the first place, they're saving a ton of time and frustration:


(Source)
Obviously, your online shoppers know this - but it certainly doesn't help to remind them.
[BFM idea #3] Create gift guides for the "givers"
I hope this goes without saying, but the true spirit of the holiday season is in the giving.
(Or, at least, it should be.)
That said, there's a decent chance you'll be generating visitors to your site that fall well outside your typical target audience, who will be looking to purchase gifts for friends and family members that do fall within your target demographic.
The problem, here, is that these newbies may not know all that much about the products you offer; they may know their friend loves to shop with you, but that's about it.
So, you'll want to provide guidance to these newcomers, enabling them to find the perfect gift(s) for their friends and family members.
Perhaps the most straightforward way to do this is to group your products first by your most overarching customer segments, then get more specific within each of these categories. For example, Cratejoy initially presents gifts for men, women, and children: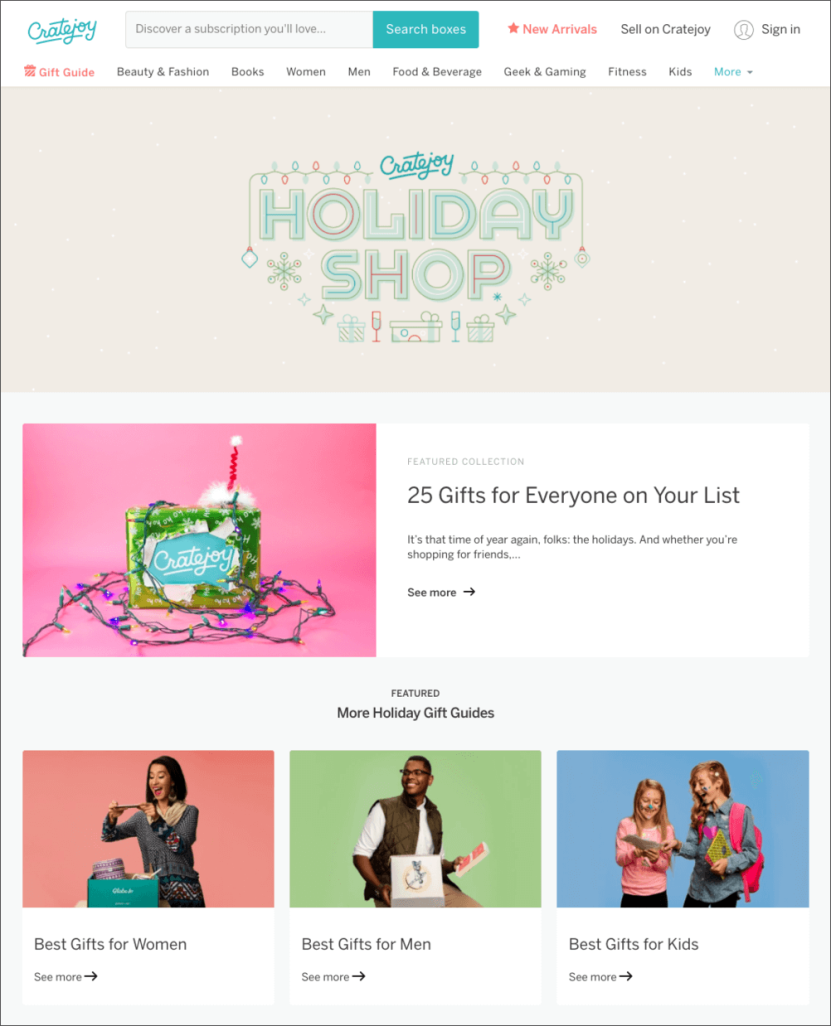 (Source)
Taking things a step further, Cratejoy also gets a bit more granular: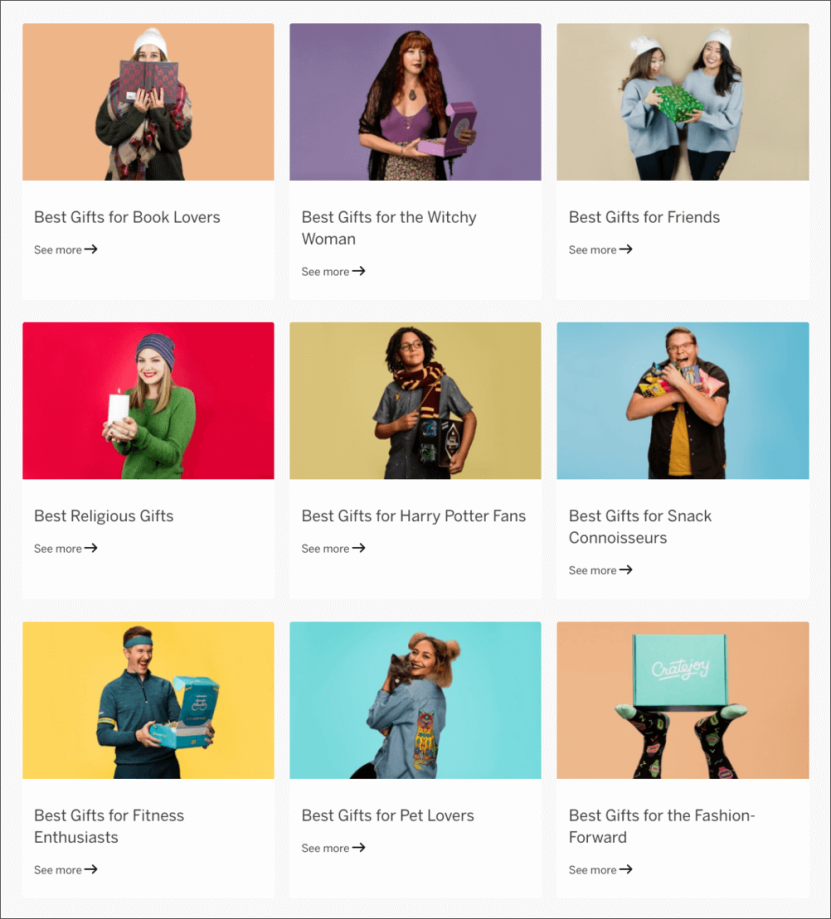 (Source)
Now, clicking on any of these options doesn't simply bring you to a product page, or even a product category page. Rather, each links to a blog post discussing multiple facets of the products that fit the category. This allows the gift-giver - who, again, might not know all that much about the products in the first place - to pick out the option that best fits their friend's personality and/or needs.
Uncommon Goods takes a similar approach, but provides gift-givers with multiple avenues to go down on a single landing page: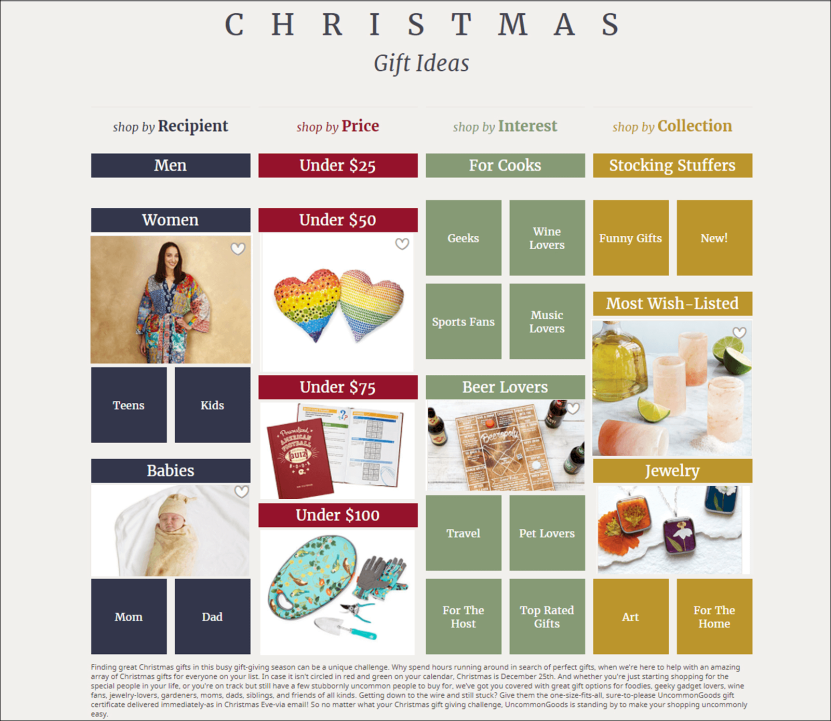 (Source)
Now, even if a gift-giving newbie (or a long-time customer, for that matter) doesn't opt to check out your gift guides, you still have an opportunity to make recommendations for further purchases on your various product pages. Basically, this involves implementing some good, ol' fashioned cross-selling: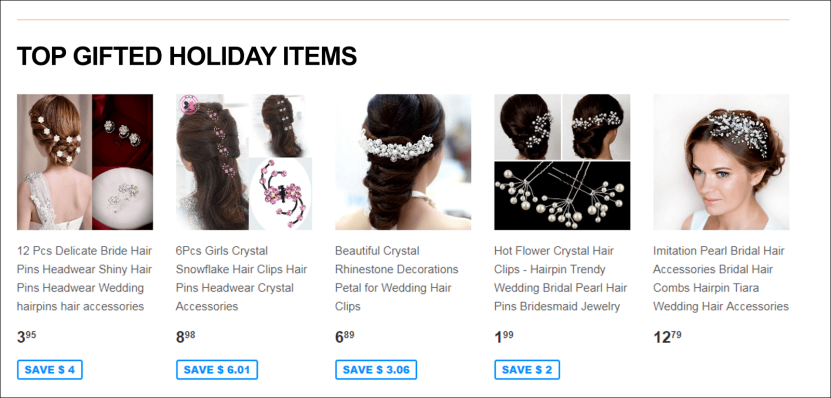 (Source)
Here, Blue Lion Jewels specifically showcases a number of "top-gifted holiday items," reinforcing the idea that the recommended products aren't just any products from the store's category - they're hot-ticket items that customers have recently purchased for their friends as gifts.
Taking this tactic a step further, you might also decide to offer product bundles. These bundles can be either premade by you: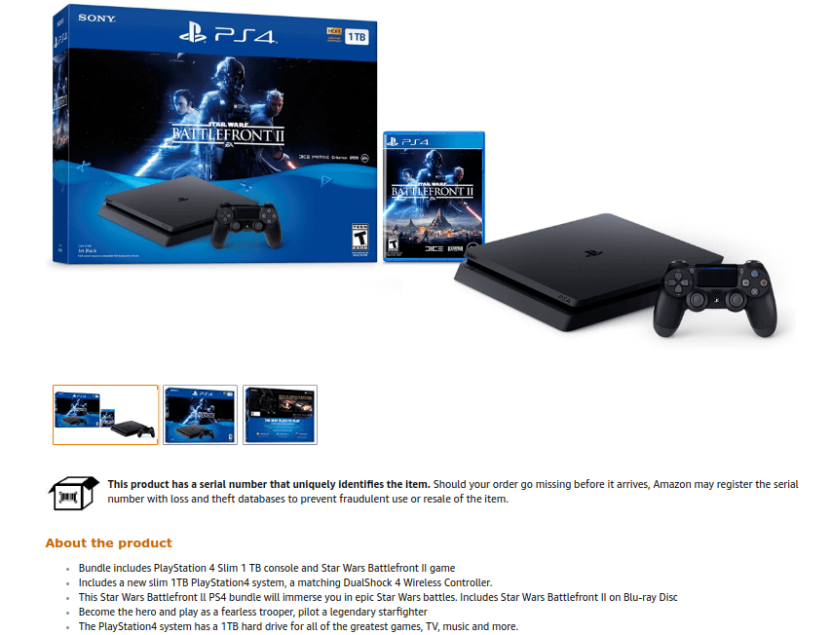 (Source)
Or can be created via algorithm, based on the purchasing behavior of your customers: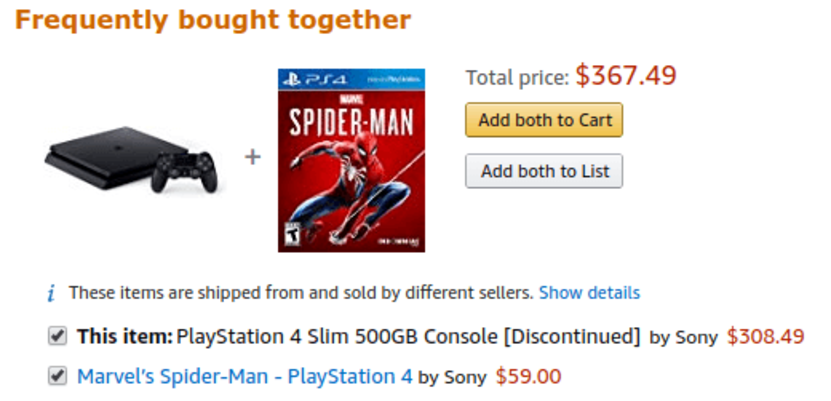 (Source)
In either case, your goal is to recommend supplemental products to your gift-givers - who may or may not know exactly what they should be looking for.
[BFM idea #4] Let the "takers" buy guilt-free
Okay, so maybe not everyone gets into the spirit of giving during the holiday season. To each their own, right?
While many consumers simply look at Black Friday and holiday sales as just another opportunity to save on items for themselves, you also don't want to discount the idea that some of them may have that little ghost of Christmas past nagging at their shoulder to "do the right thing."
But who says they can't have it both ways?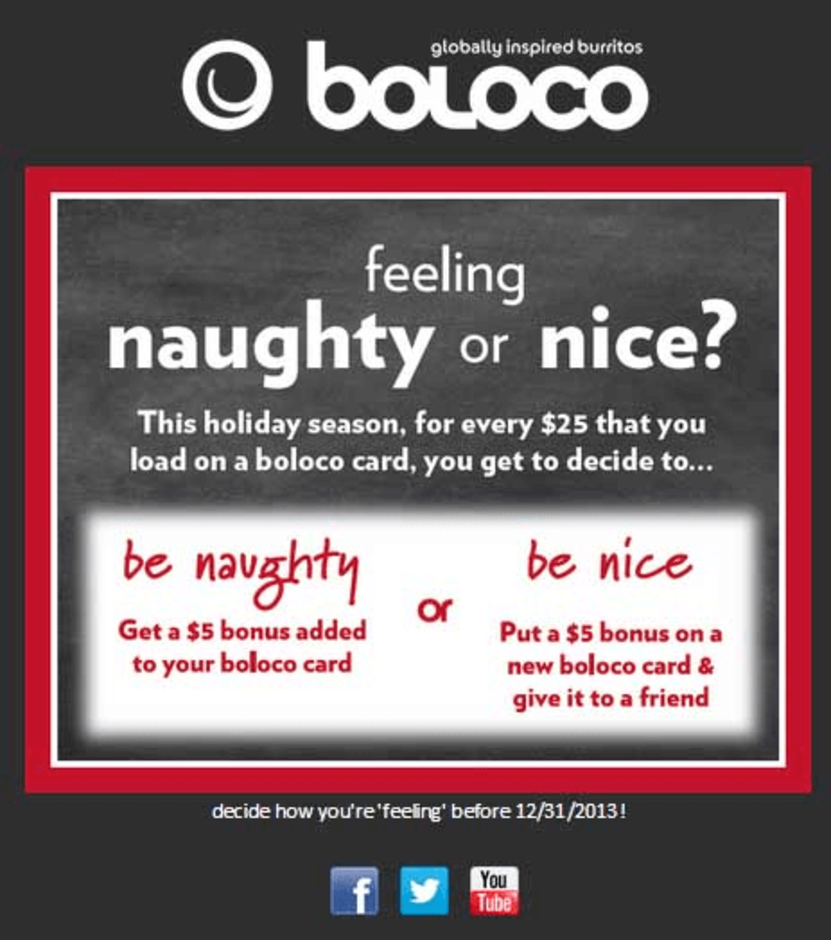 (Source)
Here, fast-casual restaurant Boloco allows its customers to either give themselves an extra $5 with the purchase of a $25 store card, or pass the $5 onto a friend. Those who feel at least a little bad about spending on themselves during the holiday season can take solace in the fact that they've given a friend a free meal on them - and those who don't care all that much can scoop up an extra $5; either way, Boloco makes $20.
You could also take the opposite approach, here, and provide those who spend a certain amount on others with a gift for themselves: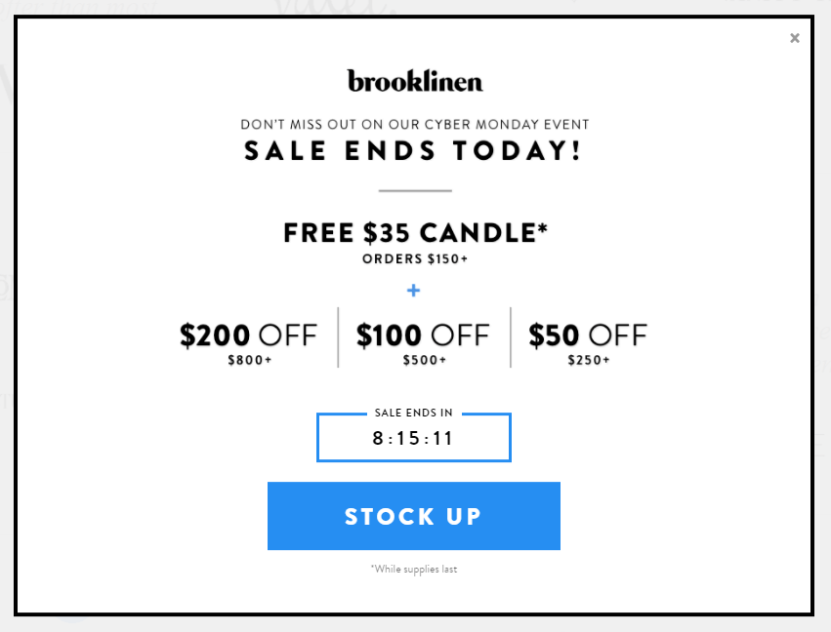 (Source)
Again, both your customer and their friend/family member gets a little something - and you clean up. It's a win-win-win situation.
Side note:
Want to see how you can manage and create coupons and discounts in Core dna?
Click here
.
[BFM idea #5] Buck the system
Alright, so we've pretty much hammered home the idea that the holiday season provides a major opportunity for your eCommerce company to make some serious cash.
But we've also mentioned the importance of not forgetting what the holiday season is really all about, too. Of course, it's not exactly common for retail companies to simply ignore this part of the equation, and simply focus on making a killing.
That said, there's a good chance that you can make your brand stand out above your competition by bucking the system entirely and focusing entirely on the "giving" part of the holiday season - and avoiding the hype of Black Friday altogether.
For example, in 2016, UK-based pie shop Pieminister decided to solicit donations from its customers, donating pies to a homeless charity as donations poured in.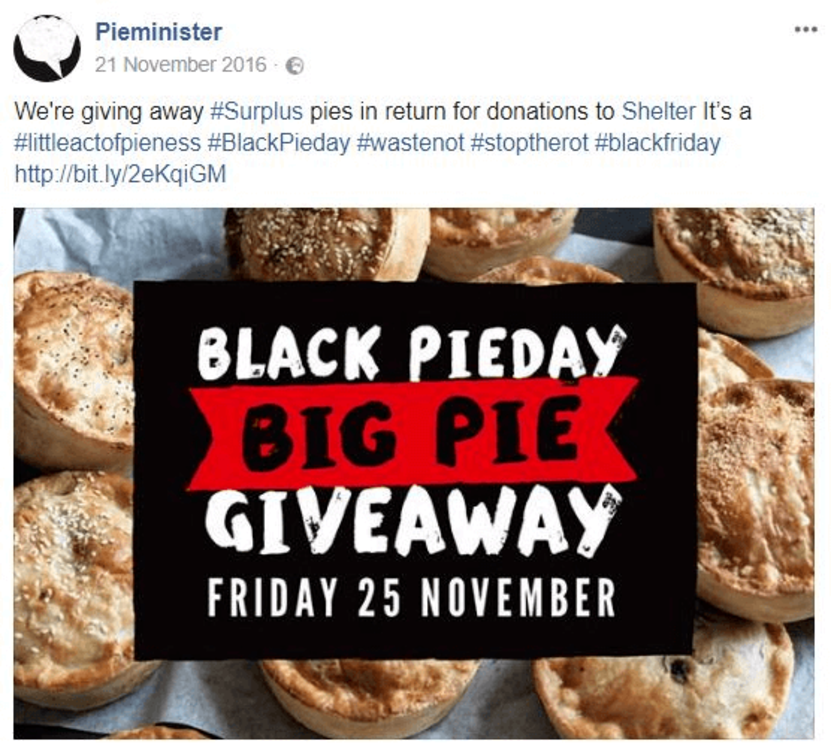 The campaign had nothing to do with making money, and everything to do with giving to the less fortunate. Needless to say, doing something along these lines will certainly make your brand stand out in your industry.
Another way to buck the system is to actively ask your customers not to shop on Black Friday - and even make it impossible for them to do so. REI, for example, launched its now-famous #optoutside campaign in November 2015.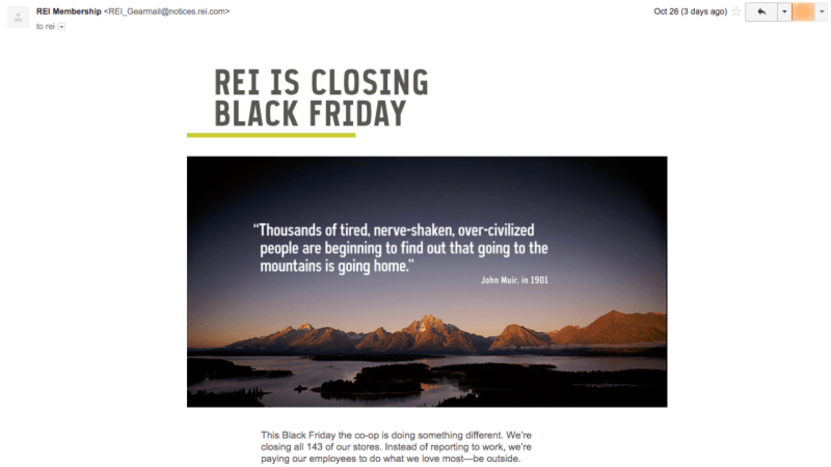 (Source)
Essentially, the outdoor equipment retailer decided that, instead of cashing in on the Black Friday frenzy, it would shut its doors completely - asking its customers and employees to spend the day enjoying family, friends, and nature instead. While the company obviously lost out on potential sales throughout the day, people are still talking about the campaign three years later; from a marketing standpoint, you can't do much better.
Another way to incentivize that your customers actually avoid shopping on Black Friday is to...and you should probably sit down for this...increase your prices for the day. It sounds crazy, but it's exactly what Cards Against Humanity did a few years back: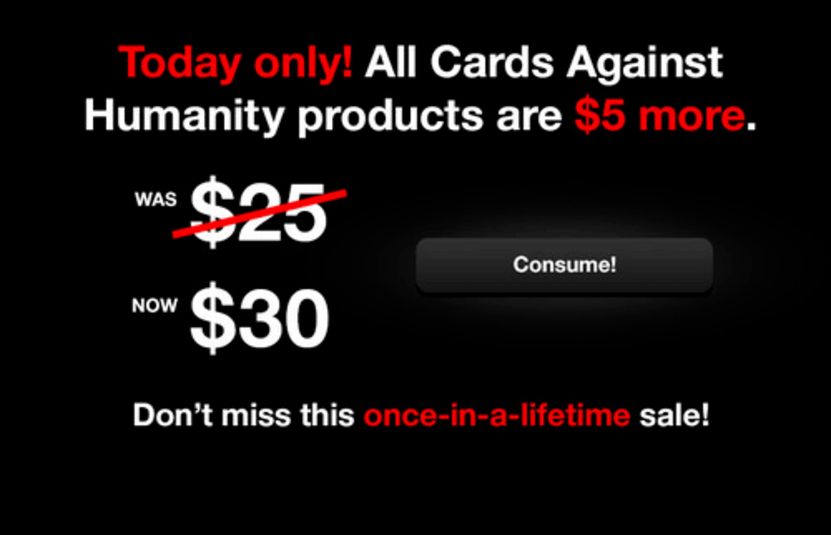 As you can imagine, a decent amount of people actually jumped on the promotion - presumably giving the company the extra $5 for providing a good belly laugh.
(To be sure, the people behind Cards Against Humanity regularly contribute to organizations they - and their customers - believe in, so this "promotion" did end up allowing the company to give back in some way or another.)
At any rate, the lesson here is:
While you certainly do want to use Black Friday and the holiday season as an opportunity to increase sales and make some extra money, you shouldn't do so in a way that exploits your customers or your employees. Sometimes, the most wholesome and charitable approach can lead to much better things in the long run.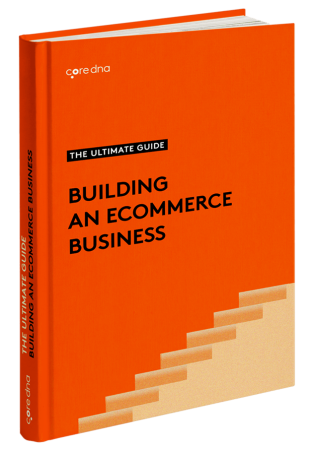 The ultimate guide to growing & scaling an eCommerce business
Everything we've learned throughout our 18+ years journey in a 30,000-word PDF guide.
Take Black Friday 2022 by storm
As the 2022 holiday season approaches, you definitely have a lot of options when it comes to promoting your brand.
While you probably aren't going to be able to implement all of these ideas, hopefully, we've helped you figure out the approach that will work best for your brand, and will generate the most engagement from your fan base.
And, although you probably don't want to start rolling out your holiday campaigns just yet, you certainly want to be ready to do so when the time comes. With that in mind, we'll let you go get started.
Good luck!
inline form