50+ Resources to Help You Nail Your Social Media Advertising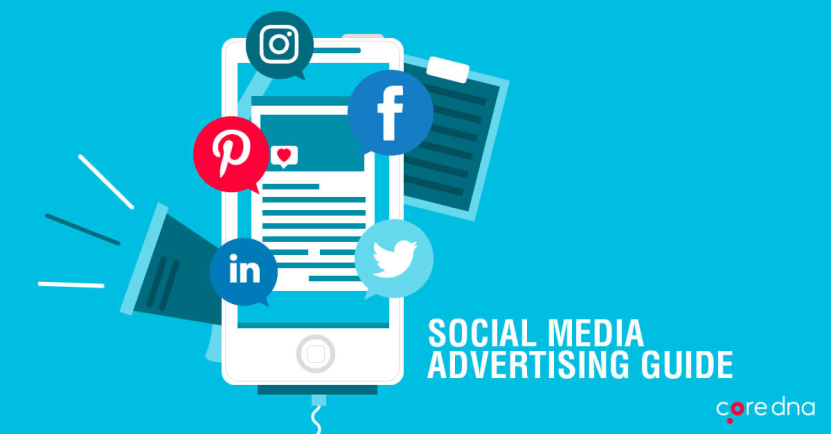 So you are looking to drive targeted traffic to your website and generate high-quality leads for your sales team to work with.
You've been battling away on your SEO and becoming a consistent blogging machine but these things take time. And you need traffic and leads NOW right?
Meanwhile, the Facebook community you worked hard to build, is no longer seeing most of your brand posts due to recent algorithm changes and your other social media channels are following suit.
Suddenly, having a paid social media presence went from "should trial at some stage" to "make it happen now!".
Check out this social media advertising resources guide for the best list of how to's, case studies and handy tools for driving the best results out of your Facebook, Twitter, LinkedIn, Pinterest, and Instagram advertising.
Bookmark and keep revisiting this page because we'll keep on adding resources as we find them.
Here's how you can get started. Simply click one of the chapter links below, and it'll jump to your desired chapter.
Bookmark and keep revisiting this page because we'll keep on adding resources as we find them.
Social Media Advertising Guide #1: From Beginner to Advanced Facebook Advertising Hacks
In a fairly short time, Facebook has become the go-to online destination for accessing almost anybody in the world. In turn, they have developed one of the best and most powerful advertising platforms with seriously advanced targeting opportunities. Looking to speak to vegans aged 18 - 35 who live within 10 miles of your restaurant? Facebook can get it done. Check out these resources to learn how to set up Facebook ads, how to reduce your CPC, how to optimize your ads and the characteristics of killer Facebook ads.
How Massimo Chieruzzi from AdEspresso would use $250 to get leads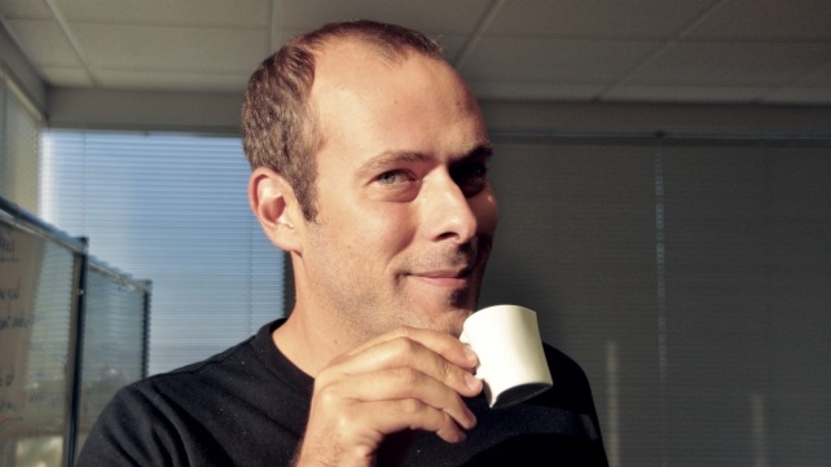 Company: AdEspresso
Weapon of choice: Facebook ads
Skills: Facebook ads, Twitter ads, social media marketing, content marketing, entrepreneurship, startups
"Facebook Advertising is an amazing (ok, ok I'm biased but please bear with me) platform to get leads. However asking someone who has never heard of you to leave you his email can be challenging and expensive, especially if you're just getting started and your brand is unknown.
Having to start everything from scratch, here's what I'd do:
1. I'd write an extremely high-quality blog post on a topic that is relevant for my potential customers. I'd try to make it the best-in-class resource on the topic to position AdEspresso as the thought leader in the industry and inspire trust in anyone who reads it.
2. I'd create a lead magnet out of the post. It could be an actionable checklist or a PDF version of the post with some bonus content.
3. I'd set up my blog post to capture leads from any visitor who reads it. I usually love Thrive Leads for this but there are endless options. Don't be too aggressive but still highlight the lead magnet in your post. If it's good a lot of users will convert right away.
4. Instead of spending all my $250 to directly send users to a landing page to download my Lead Magnet, I'd spend $150 to generate traffic to my blog post. I'll spend the remaining $100 to retarget everyone who visited the blog post but did not convert and promote again the lead magnet. The overall cost per lead with this strategy is going to be much lower than directly advertising my lead magnet to a cold audience that has never heard of me."
Massimo's recommended reading: Lead Generation with Facebook Ads – The Definitive Guide
Social Media Advertising Guide #2: Drive Leads and Sales with Twitter Ads
Twitter has come a loooooong way since their advertising platform went public. It's not as sophisticated as Facebook, but Twitter ads can still generate QUALIFIED leads at a lower cost than most major ad platforms. A Beginner's Guide to Twitter Advertising | Sprout Social
A Step-by-Step Guide to Using Twitter Ads for Lead Gen | WordStream
How to Use a $5 Twitter Ad to Redefine Your Digital Strategy | Jon Loomer
Steal these 37 Twitter Ads Examples for Your Next Campaign | AdEspresso
The Advanced Guide to Twitter Advertising | Ignite Visibility
4 Ways to Use Video in Twitter Ads | Social Media Examiner
Social Media Advertising Guide #3: Speak To a Highly Targeted B2B Professional Via LinkedIn
If you're in the B2B space, you should be playing with LinkedIn advertising. LinkedIn's ad platform is somewhat limited and ad cost can get pretty high, but if you know the companies or job offices you want to target, you can reach professionals on a one-to-one basis, even on a tight budget.
How to Create LinkedIn Ads That Generate Results For Your Business | Social Media Examiner
Everything PPC Advertisers Want To Know About LinkedIn Ads – Part 1 | Marketing Land
Best Practices for Incorporating Sponsored Posts & Ads In Your LinkedIn Marketing Strategy | Top Rank
5 Big Tips to Make LinkedIn Ads Work for You | Business Grow
The Ultimate Guide to Linkedin Advertising | Effin Amazing
Advanced LinkedIn Ads Tips & Tricks | AdStage
Reaching Your Golden Influencers with Content Through LinkedIn Ads | Moz
Social Media Advertising Guide #4: How to Create Engaging Instagram Ads
Are you a brand that targets Millennials? If so check out Instagram at once. Prior to its takeover by Facebook, Instagram had little to no functionality to speak of as an advertising platform, but Facebook knows how to monetize. It's now become a whole lot easier to create Instagram ads and target your desired audience. Check out these resources and learn how to create your first Instagram ad, the do's and don'ts, and some awesome examples to inspire you.
How to Advertise on Instagram: A Complete Instagram Ads Guide | Social Media Examiner
Never Designed an Instagram Ad? Here Are 7 Things That Will Make You Stand Out | Jeff Bullas
The Anatomy of an Awesome Instagram Ad [Infographic] | Social Media Today
20 Instagram Ads Best Practices That Will Make You an Outstanding Marketer | AdEspresso
37 Great Instagram Ads Examples To Inspire You | AdEspresso
Instagram Ads Finale: A Cheaper CPI Solution For App Marketers | AppVirality
7 Quick Tips to Get More Out of Your Instagram Ads | Jeff Bullas
Instagram For Business: 9 Tips From the Tourism Industry | Venngage
Social Media Advertising Guide #5: Promoted and Buyable Pins. Fashion, Food or eCommerce on Pinterest
Pinterest is the newest kid on the paid advertising block amongst the Big 5 of Social Media. It's been a couple of years since Pinterest rolled out their advertising platform but this highly visual medium is tailor made for converting eCommerce browsing into sales. Here's a stat for you: Pinterest users spend on average $58.95 per referred sale - just behind Polyvore and Instagram. So, if you're in fashion, food, or retail product oriented industry, you must get on the Pinterest ads bandwagon.
An Incredible Guide on Generating Sales Using Pinterest Ads | Neil Patel
The Ultimate Guide to Pinterest Advertising | Twenty20's Slideshare
How to Promote Pins Using Pinterest Ads Manager | Buffer


Social Media Advertising Guide #6: How To Create Irresistible Headlines
Your headline is the first and often the only thing that your prospects see. Make it count. Your ad headline must be powerful and straight-forward; invigorating but not over the top. These resources will provide great advice for writing irresistible, effective headlines.
11 Formulas and Strategies to Write Irresistible Ad Headlines | AdEspresso
A Guide to Writing Killer Facebook Ad Headlines | Brent Jones
30+ Ultimate Headline Formulas For Tweets, Posts, Articles, And Emails | Buffer
The Ultimate Guide To No-pain Copywriting (Or Every Copywriting Formula Ever) | Copyhackers
The Beginner's Guide to Writing Facebook Ads | Copyhackers
Social Media Advertising Guide #7: How to Create CTA that Drive Actions
A Call to Action (CTA) is that last piece of instruction you'll be giving your reader. You are not being pushy or shoving anything in their face. You are simply giving them a suggestion for what to do next and recommending that next step politely and directly.
Creating Calls to Action for Social Media That Actually Convert | Canva
8 Ways To Improve CTA For Facebook Ad | AdEspresso
How To Write A Call To Action That Will Convert | CoSchedule
How to Create The Perfect Call to Action| Neil Patel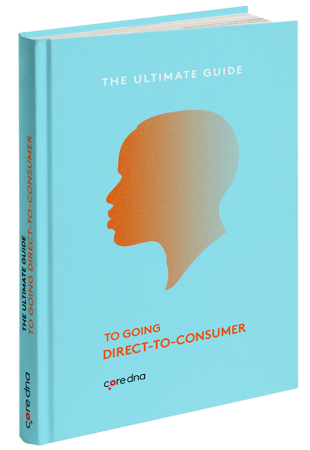 How to take your business direct to consumer in 2021: The ultimate guide
Strategies, insights, and tips on how to start and scale a direct-to-consumer business.
Social Media Advertising Guide #8: Get Even Better Outcomes With A/B Testing
Test, test, and test again. And then test some more. Essentially, you should always be testing. Consumer habits and engagement changes constantly in the fast-paced world of the Internet and everything is just a hypothesis until you see what combination of your audience and your message works best right now. Even small changes to elements of an ad can result in significantly increased click-through rate, which in turn will lead to higher sales and revenue. Learn how to get started quickly and what elements to split test.
Split-testing 101: A Quick-start Guide To Conversion Rate Optimization | Conversion Rate Experts
43 Split-tests That (Almost) Always Boost Conversions | Digital Marketer
50 Split Testing Ideas (You Can Run Today!)| Neil Patel
Social Media Advertising Guide #9: Be Inspired By Real World Social Media Advertising Case Studies
Don't reinvent the wheel. Learn from those who have already been successful. We've scoured the web to find must-read social media advertising case studies. Learn what worked and what didn't and apply them to your campaigns. You'll see how brands have used various social media platforms to drive traffic and revenue for their businesses.
Pinterest Ads Story: How I made $41,254 on Promoted Pins | Smart Marketer
[Case Study] How We Got 198% ROI Using Twitter Advertising | Digital Marketer
LinkedIn Ads: What I Learned From Spending a Year And $100k on The Platform | Econsultancy
30 Days of Instagram Ads – Live Blogging Case Study - Social Insight
Facebook Ads Case Study: How To Generate $36,449 In Revenue From a $4,159 Ad Spend | Andrew Hubbard
How I Used Media Buying To Connect With 1k Prospective Clients in 28 Days | Strategico
Social Media Advertising Guide #10: Epic Social Media Advertising Resources
Must-read, best-of-the-best, most epic social media advertising resources on the web.
We Analyzed 37,259 Facebook Ads and Here's What We Learned | AdEspresso
Always Up-to-Date Guide to Social Media Image Sizes| Sprout Social
Paid Social Media - The Complete Guide To Building Your Blog Audience | Quick Sprout
The Social Media Advertising Guide for Twitter, Facebook and LinkedIn | Buffer
The Top 10 Facebook and Twitter Advertising Hacks of All Time | Larry Kim's Slideshare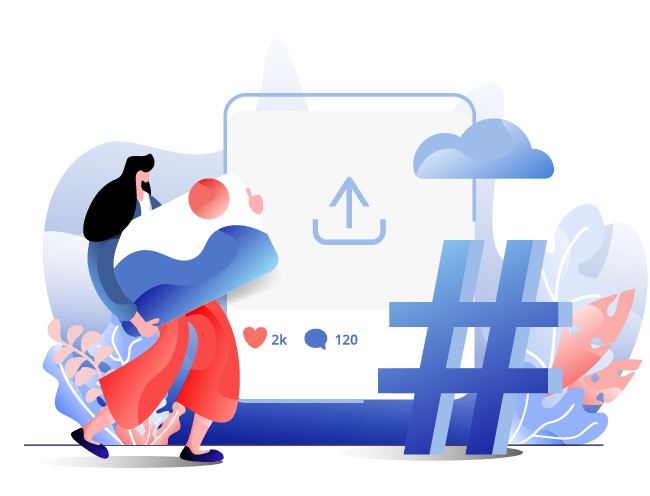 Social Media Advertising Guide #11: Tools to Automate Your Social Media Ads
Why do everything manually when you can automate the task? Create awesome social media ads in no time with these tools and make your social media advertising easier, smarter and faster.
AdEspresso
AdStage
Qwaya
AdParlor
Sprinklr
Social Media Advertising Guide #12: Tools to Create Stunning Social Media Images
Don't have a budget to hire a graphic designer? Don't know how to Photoshop? Don't sweat. These awesome image editing tools allow you to create great graphics in no time at all.
Snappa.io
Stencil
Pablo
Canva
PicMonkey
BeFunky
Spark
Vecteezy Editor
Design Wizard
PosterMyWall
Do you want to add a resource to this guide? Tweet us and provide a link.
inline form