Direct-to-Consumer (DTC) Tips: 7 Things You Should Know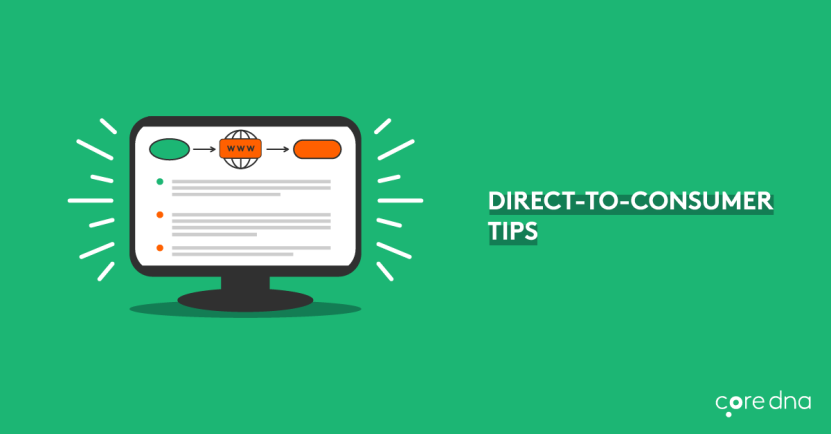 We've already covered the benefits of going direct-to-customer, but to recap, manufacturers now have the chance to cut out the middle-man and access the market themselves through eCommerce websites and applications. That translates into higher margins, greater control, and a closer relationship with buyers.
But going down the D2C route does not come without its challenges. It is nearly impossible for manufacturers, even established ones, to transform into an eCommerce giant overnight — particularly when they have such strong ties with retailers.
Here are our direct-to-consumer (DTC) tips: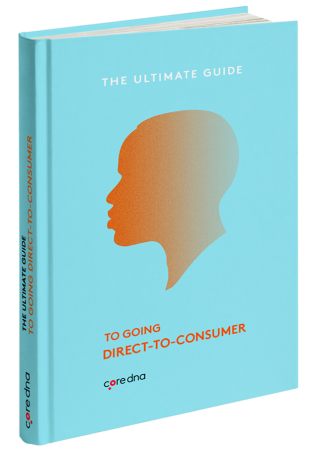 How to take your business direct to consumer in 2021: The ultimate guide
Strategies, insights, and tips on how to start and scale a direct-to-consumer business.
Questions you need to think about before your brand goes DTC
While it's true that 2020 has seen a surge in eCommerce sales due to COVID-19, that doesn't mean that going DTC is the right step for your company, particularly at this relatively unpredictable time. Before adopting a direct-to-consumer strategy, brands need to question their methods and understand their offer.
Here are some questions you might want to ask yourself and your team before taking the plunge.
Is your brand ready for DTC sales and marketing?
If D2C is the new thing, why not adopt it as soon as possible, you might ask. Before accepting blindly, see if it will truly work for your brand or if you're even ready. Moving to DTC might not be the best idea if your stakeholders don't understand the benefits or if your brand doesn't have the online infrastructure to support D2C initiatives.
Can you support direct orders to your warehouse or do you need a new 3PL partner?
If you go D2C, the chances are that you'll have to store the product in a warehouse somewhere so it gets selected, packed for shipping, and labeled. As your business grows, you'll soon discover that, unless you planned for it, this process becomes incredibly time consuming and distracts you from where you need to be. This means that you need to assess your capabilities and start small or see if hiring a 3PL partner is cost-effective for you.
Do you have any contractual obligations that might limit you selling certain products or in certain markets?
If you're selling a regional product or something that's only available in a specific region, it's possible that there are certain restrictions or limitations to market that product outside its original jurisdiction. Also, you might have limited distribution rights over a certain product, and it's not legal for you to sell it elsewhere, which is why you'd better check first.
Are you going to sell the whole product line or just a limited set?
It's not always a good idea to put all your eggs in one basket, which is why before going D2C you need to decide if you're using an eCommerce platform only for new products or premium versions. At the same time, you need to assess if you will place availability limitations on certain products. A good thing about Core dna is that it helps you segment pricing based on different user groups or enables you to give influencers store credit, allowing you to work with VIP members, influencers, and regular consumers.
Are you going to use it as a marketing intelligence tool?
Enabling D2C strategies can help you unearth insights about your customers. For instance, you can offer Linda, who already got a pair of shoes, a matching set of earrings next time she goes to the store. With Core dna DXP you're able to remarket to your existing customers, bringing your acquisition costs down, giving you insights about your shoppers, and impressing your customers.
Should you think of doing a subscription service?
Many eCommerce stores offer subscription services. Think of Dollar Shave Club, for example. They provide their clients with shaving supplies at a monthly subscription price. They also offer customers the possibility of personalizing the experience by completing an interactive survey. If that's not possible for your brand, you can also offer limited product drops aimed at a VIP sector of your clientele just like Heinz did with the Ketchup Puzzle; a limited edition, all-red puzzle that enticed clients into buying something different and challenging.
Now that you've asked yourself all these questions let's jump to the tips.
[D2C tip #1] You need every stakeholder on board
Going direct-to-customer will be one of the biggest moves your brand has made to date. It isn't as straightforward as creating a website, there's far more to it than that. Before you can even start building a D2C channel, you need to achieve a full organizational buy-in, and perhaps a tectonic shift in your company's priorities.
No doubt, you will encounter resistance and internal conflict before you get everyone on board - it's quite common in large organizations. And you'll definitely need to generate new investments, hire new people, train your staff with new skill sets and possibly undergo some sort of restructuring and reorganization.
The point that I am trying to make here is that going D2C should not be done half-heartedly. We've have seen a myriad of retailers from the past decade who have failed to capitalize on their eCommerce site successfully. They either didn't prioritize their eCommerce strategy, weren't properly organized, lacked direction or were just late to the party.
[D2C tip #2] You need a robust infrastructure
When selling via D2C, you're not just responsible for marketing and selling your product, you're also responsible for fulfilling and shipping directly to your customer. For large organizations that have the ability to support fulfilment and shipping, then D2C is a viable option for them.
But for brands that don't have the ability to fulfil orders on their own, then it might be worth partnering with a third-party fulfilment provider such as Amazon fulfilment, who can ensure your consumers can receive fast and reliable shipping.
[D2C tip #3] Expect a dip in traffic
Even if you do manage to get everyone on board and have the necessary infrastructure in place, going D2C can still seem quite daunting. Many brands often initially struggled to gain visibility and traffic to their D2C site. This is why many brands try to optimize and amplify their sales with their existing online retail channels before going D2C.
Large retailers like Amazon, Walmart, and Tesco attract a lot of traffic. And for your upcoming D2C site, you would have to invest heavily just to a get a fraction of the traffic.
Once your products have successfully optimized on these channels, you can then think about your D2C strategy, which leads me nicely onto my next point.
[D2C tip #4] Your customers will want a reason to buy from you directly
Why should your customers buy from your website, when they can just use Amazon? It's a hard-hitting question — but it needs an answer, especially when you consider that just 2 percent of online shoppers in the US shop from a manufacturer's website.
Another consideration that you need to think about is how you can get customers to shop at your site without damaging relations with your existing retail partners. In other words, how can you avoid channel conflict?
The best solution to this is to get creative. Ask yourself what you could offer that your current retail partners can't? One answer that comes to my mind is offering personalization. To give you an example, Nike's D2C site allows their consumers to buy a pair of customized running shoes with their name on it — something you can't do in Foot Locker.
Other possible options that can help you avoid channel conflict and give your customers a reason to buy from your D2C site is to offer things such as unique pricing, subscription services, and loyalty rewards.
[D2C tip #5] You need to avoid channel conflict (For now)
The one thing you have to remember about D2C is that you shouldn't see it as a replacement for your existing retail partners. Instead, D2C should be seen as an opportunity to create a new channel that will coincide with your current revenue streams. After all, channel diversification is key to growth for brands.
Another strategy that can help you to avoid channel conflict is to optimize your inventory. This is where you identify which products are performing really well with your retail partners, and which ones aren't.
Since online retailers are the most significant source of revenue for most brands, you don't want to draw sales and traffic away from those products that are performing well as it would be counterproductive.
Instead, with careful inventory planning, you can focus your strategy on those products that don't perform well at your retail partners. Some brands have found that by limiting the products they offer on their D2C site ensures their retail partners avoid missing out on sales.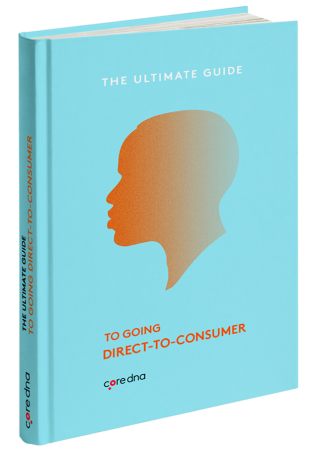 How to take your business direct to consumer in 2021: The ultimate guide
Strategies, insights, and tips on how to start and scale a direct-to-consumer business.
[D2C tip #6] You need to manage data far, far better
D2C enables brands to get a better understanding of their customer and gain direct access to their data. This is a perfect opportunity for you to utilize this data and provide a personalized experience - which is now more critical than ever. According to a study by Janrain, 74 percent of online consumers get frustrated with a website that doesn't provide content that is specifically tailored to them.
When running a D2C site, not only will you need to have engaging digital content, stunning imagery, and well-written descriptions about your product, you will also need to combine all of this with the data you have about your customer - this includes who they are, what their previous purchases are, and how they interact with your brand.
[D2C tip #7] Your eCommerce solution will make or break your D2C efforts
There is a range of sophisticated eCommerce solutions out there, from the likes of Magento, Shopify, and Core dna. Plus, there is also no shortage of providers that will help you get up and running.
(Side note: If you want to compare how Magento 2, Shopify Plus, and Core dna stack up against each other, we have a detailed post on that)
That said, it is really crucial for you to take the time to consider which eCommerce platform is right for your D2C site, as each eCommerce solution has its own unique set of features and capabilities. Ideally, you want to acquire an eCommerce platform that is affordable, low maintenance, scalable, secure, easy-to-use, provides multiple payment options, and allows for omnichannel delivery.
Watch video demo
Going direct-to-customer? Be over-prepared
As previously mentioned, going D2C is no mean feat. It will take months of research and preparation, not to mention thoughtful technology selection.
Thereafter, you'll need to constantly tweak your strategy to maintain your ties with retailers and distributors — while simultaneously scaling your sales and global reach. It won't be easy, but with the right digital experience platform behind you, going direct-to-customer can work. In fact, we know it can
Want to see how high-growth Direct-to-Consumer companies use Core dna's commerce platform? Let's chat.