Are CMOs Having an Identity Crisis?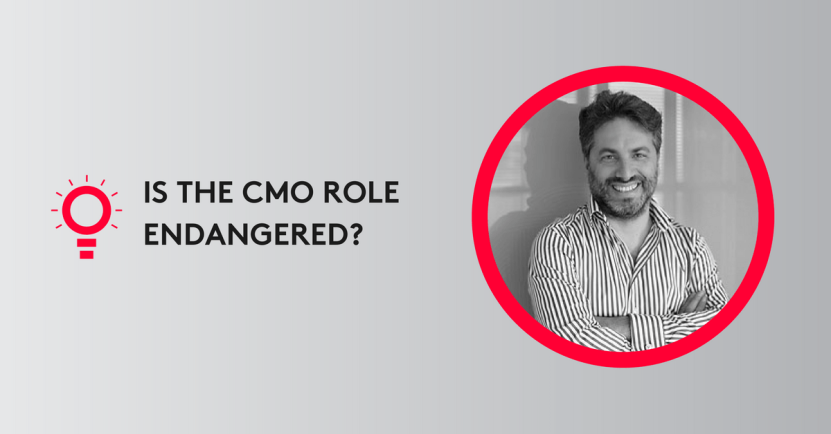 A recent Gartner blog post penned by Jennifer Polk raises an important point surrounding the state of marketing at the executive level:
"Marketing leaders are facing tremendous "scope creep" in terms of the span of their roles and the responsibilities of the marketing organization. Gartner's 2017 CMO Strategy Survey shows CMO and marketing executives are taking on greater accountability for the end-to-end customer journey, from customer data and insight to customer experience strategy to digital commerce.
Where does this leave traditional marketing responsibilities like brand building and storytelling?
Are these callings passe? Have these duties lost their importance in the age of the customer?
Are customers so jaded by empty brand promises that branding itself is now a lost art?
Should marketers focus on designing the best customer experience and let the brand speak for itself?"
On top of general marketing, advertising and branding operations, the modern Chief Marketing Officer (CMO) is expected to chime in on public relations, market research, sales management, product development, distribution channel management, pricing, and customer service.
It seems that, even if you have all the traits of a standout CMO, the struggle to please on all the different fronts — particularly on technological fronts — is becoming a little too real.
The volatile role of a CMO
The position of CMO is a naturally volatile one in comparison to some other C-Suite positions (Sorry CFOs, but nothing new ever happens in the world of maths!). With that in mind, CMOs should indeed be flexible enough to adopt new trends, tactics, and channels.
But the more CEOs push their marketers to the frontline, their role suddenly requires them to be experts on the technology needed to facilitate their marketing, branding and sales strategies.
Is the role of a CMO to be a technologist? I don't think so, a role of a CMO is more of a customer experience person, to understand the customer rather than the technology.
CMO/CDO/CTO — A struggle triangle?
The role of CDO (Chief Digital Officer) has emerged in recent years to try and alleviate this issue. Some brands see this role as a bridge between CMO and CTO — with some even arguing that a CDO is actually a replacement for both CMOs and CTOs.
I have 30 years of experience but I don't feel I've scratched the surface when it comes to technology. You can't excel on both fronts.
In my view, the role of a CMO should be hyper-focused on a customer, and what the brand represents. I don't think digital should equate to technology.
Now that you know our take, what's yours? How should CMOs approach this new challenge, and are CDO's the answer — or a further complication? Share your views in the comments below.