#AgencyGrowth: 21 Client Retention Strategies That Agencies Should Know About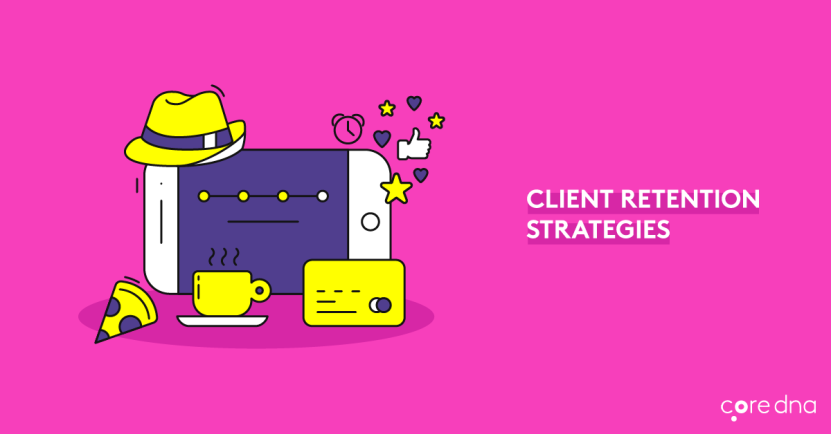 The prospect of losing your biggest clients is enough to keep even the coolest agency owner awake at night.
But a customer retention strategy shouldn't be something you implement when a client grows distant. Instead — as usual — being proactive is the way to go. In this article, we'll be divulging 21 different ways to mold your agency culture and philosophy to magnetize your customers to your agency naturally.
Here's a quick list of all the client retention strategies:
Learn the secrets of growing and scaling an agency from these founders
What is customer retention — and why should agencies care about it?
Customer retention comes in different forms. It may be that a customer returns to purchase more of your product or service, or it may mean an agency customer signing up to a two-year retainer. The point is, you're retaining your customer, not just engaging in one single transaction before they stroll off into the sunset.
Customer retention is critical, particularly if you're running a B2B agency in a small, competitive niche where customers don't grow on trees. And yet, you'd be surprised just how many agencies ignore the pressing need for a strong customer retention strategy.
It's an approach that makes absolutely no sense when you consider the research by Bain & Company showing that increasing your customer retention by just 5 percent potentially increases your profits by 25 to 95 percent. Plus, the cost of acquiring a new customer can cost 6 to 7 times more than keeping an existing one.
You wouldn't fill a bucket riddled with holes — so why are you so adamant on building a healthy sales pipeline when you know your existing clients will soon leave?
21 agency customer retention strategies that work
It's time to change the culture within your agency to focus on customer retention before anything else. Here are 21 ways to get started.
[Tip #1] Incorporate strong core values
If your company does not stand for anything, then your customers are very likely going to ignore you. A study from the Corporate Executive Board that surveyed 7,000 consumers has found that 64 percent of respondents had cited shared values as the primary reason for having a strong relationship with a brand.
[Tip #2] Add social proof
Numerous studies have shown that adding testimonials on social media and websites can encourage customers to listen and engage with your brand.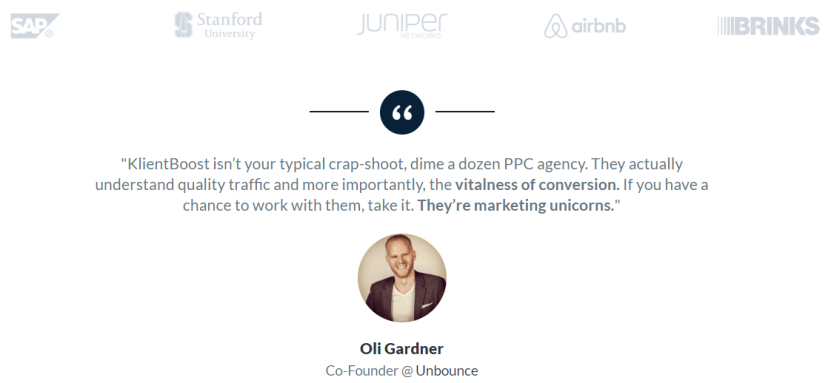 (Source)
[Tip #3] Share resemblance with your target audience
People tend to associate with brands that share some sort of resemblance. Psychologist calls this cognitive bias 'implicit egotism' and it is an important thing to keep in mind when interacting with your customers.
[Tip #4] Show before and after
A powerful marketing technique is to show how your product can literally change their lives. Use examples of "before and after" to engage and retain your customers while highlighting the pain points your customer experiences before using your product.
"We use case studies to gain and retain clients. When they see our work for other companies, accompanied by testimonials, it's easier for them to trust the process."
— Deepak Shukla, Founder at PearlLemon.
[Tip #5] Use language your customers will love
Certain words can encourage customers to make a purchase. Words like "free", "new" and "instantly" can create an air of urgency that can skyrocket your conversion rates.
Also, use reassuring words and phrases such as, "A small fee of $99".
[Tip #6] Reduce pain points and avoid friction
Make all forms short and sweet, keep your website copy succinct, and never waste the customer's time. If you follow those three principles, your digital experience should remain frictionless.
[Tip #7] Share insights into product launches
Existing customers who are loyal to the brand want to know of the latest news and happenings. Share snippets of the newest feature of your new product or service and showcase how your employees enjoy playing a key part in the new product release.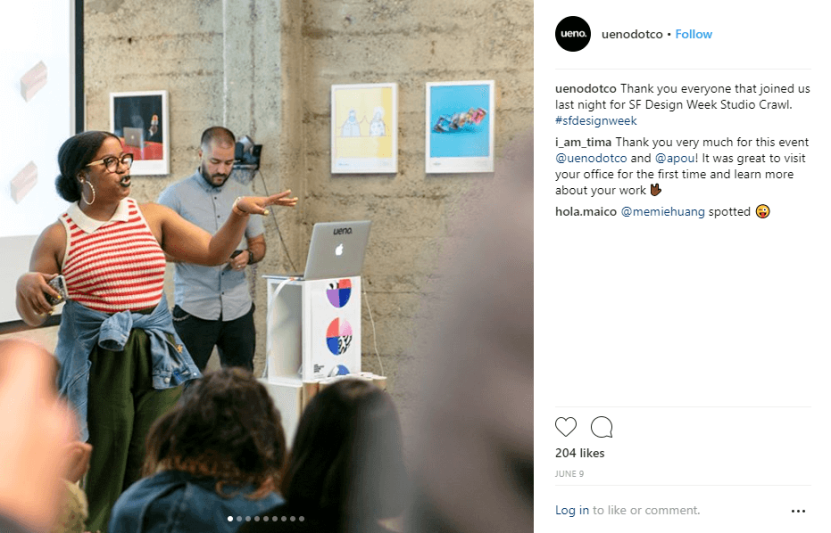 (Source)
By sharing an insight into how your employees are enjoying their work improve your brand's perception to your customers. After all, it is good for your customers to know they are buying from a brand who are passionate about the product or service they are selling.
[Tip #8] Demonstrate attentiveness
Show up to meetings prepared and on time, participate with zeal, and demonstrate that by executing the clients wishes without them having to explain their demands twice. Some agency owners make it a habit to report on every client interaction to show the client that their voice was heard.
"Report everything that you say to a client in person"
— James Svoboda, CEO & Partner at WebRanking. [Source: WordStream]
[Tip #9] Avoid overspending to impress your customers
The cost of handing out discounts and freebies can add up. Instead, embrace the art of creating reciprocity through small and thoughtful gestures. Helpscout does an outstanding job in brightening their customer's day by using fun illustrations whenever their user finishes going through their inbox. It's the little things that matter.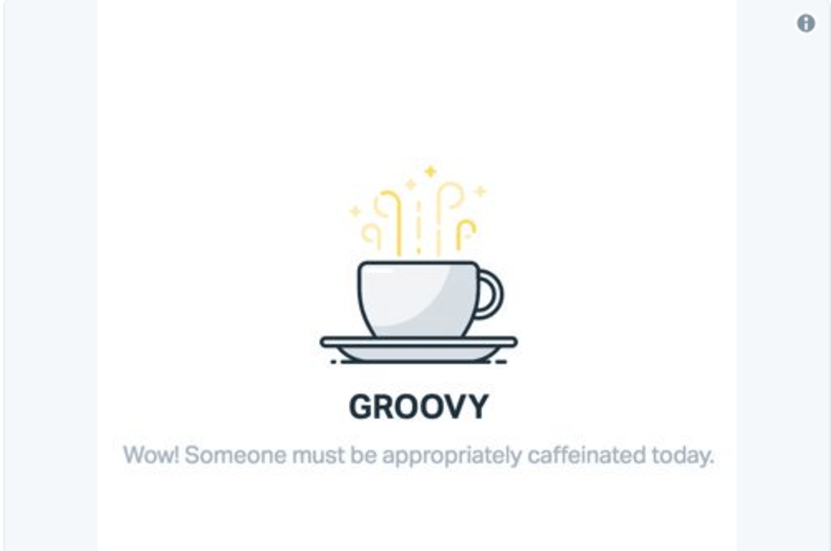 [Tip #10] Say "thank you" and mean it
Nordstrom, Wufoo and Zappos are known for sending their customers small thank you notes via snail mail. Even though thank you notes are old-fashioned, it's a personal touch that demonstrates that you care about your client.
[Tip #11] Offer personalized service
Amazon has built a reputation for delivering a hyper-personalized customer experience thanks to their recommendation engine. Make good use of AI and ML technologies to get a better understanding of your customer, so you can provide a tailored service.
[Tip #12] Resolve your customer problems effortlessly
Many believe that exceptional customer service is achieved by going 'above-and-beyond'. But research published in the Harvard Business Review shows that the true driver of customer retention is getting your customers' problems solved quickly and effortlessly. It is all about consistently meeting expectations first (while avoiding any unpleasant surprises) and then going the extra mile.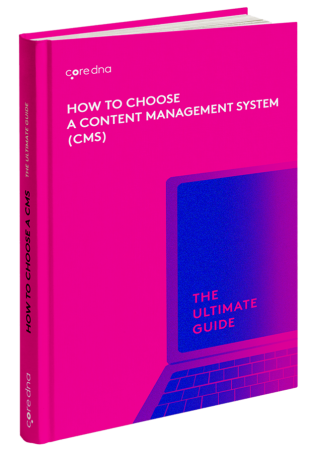 How to Choose a CMS: The Ultimate Guide
The definitive guide to choosing the right CMS for your business.
[Tip #13] It is not always about speed
Everybody is under the impression that speed can deliver a strong customer retention rate. But in actual fact, quality and completeness matter more. Research by Gallup Group revealed that customers were 9 times more likely to be engaged with a brand if the service they received was "courteous, willing and helpful" rather than "speedy".
[Tip #14] Understand your customers
Encourage your employees to spend more time with your customers so they can understand their behaviors and traits. The goal is to create an intimate working relationship — a bond that's hard to break, so to speak.
"Be their best friends! Learn their birthdays, their kids names and (best of all) how to get their bonuses."
— Aaron Levy, Director of Paid Search at Elite SEM [Source: WordStream]
[Tip #15] Choose the right platform to interact with your customers
One way to improve your customer retention efforts is to utilize the channel your customers prefer the most. This will depend on your industry. For example, hosting companies use lives chat systems to help their customers when they experience issues, because it's a free and stress-free way to get in touch with support. Pick a channel that is easy and convenient for your customer.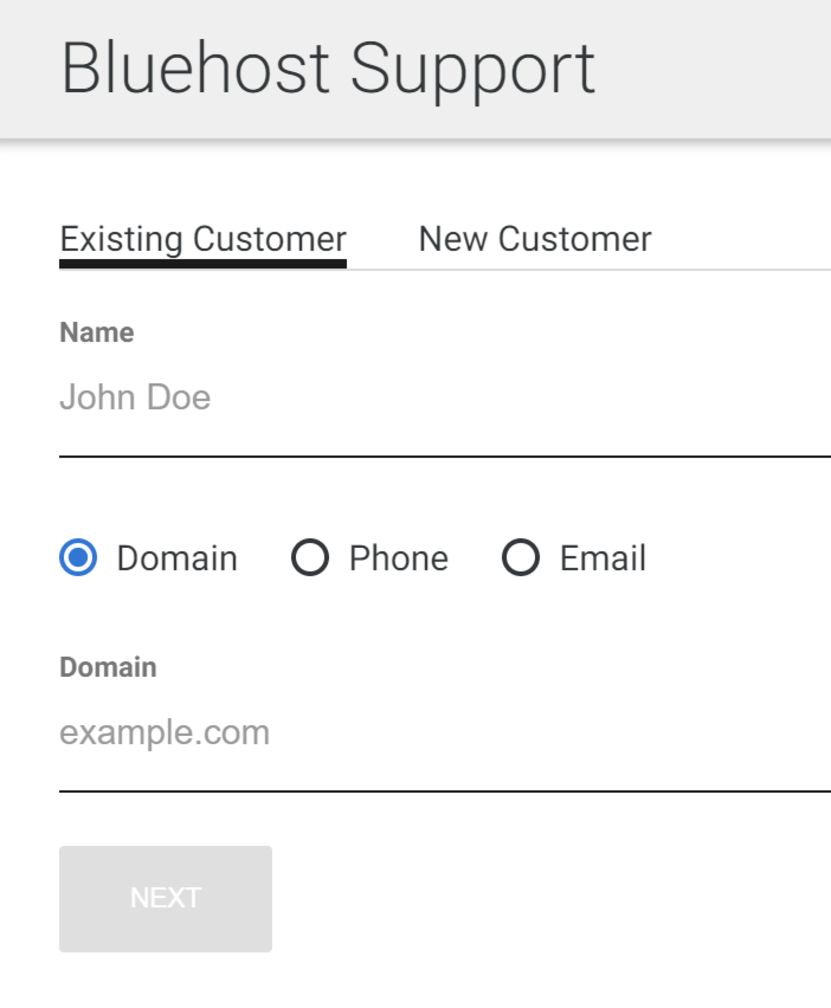 [Tip #17] Solve the root cause of the problem immediately
The primary goal of the customer service team is to resolve the immediate problem, not to apologize. Reducing the number of issues a customer encounters is critical. Research by John Goodman shows if a customer experiences even the fewest of problems, they are more sensitive to price changes (and are more likely to churn).
[Tip #18] Give loyal customers a head start
Customer loyalty programs often fail because people do not get started. Costa, a UK-based coffee chain, rewards their customers with 100 points whenever they sign up for a loyalty card.
[Tip #19] Surprise and delight
As an agency owner, you have the ability to go above and beyond for your clients when they least expect it. If anybody has ever surprised you with a gift, idea, or gesture that they really didn't have to share, you'll know how powerful positive surprises can be.
"Over-delivering for clients is a surefire way to earn their trust, respect, and long-term business. Don't treat your clients like a to-do list, treat them with genuine care, and they'll often reciprocate."
— Kaya Ismail, Founder at Wordify.
[Tip #20] Reward customers who recommend you
Rewarding customers for recommending your brand can work two-fold. Firstly, it improves customer retention since they are willing to stay with you to promote your business on your behalf, and secondly, you gain new business.
[Tip #21] Use positive labels
Would you like to be known as a paid member or an "Awesome" member? Buffer believes in the latter. Giving your customers a positive label increases brand participation and may even be a factor in convincing your members to upgrade.
How agencies can measure customer retention
To see if your customer retention efforts are working, you need to measure it. Here are 7 metrics you can use to measure your customer retention.
Learn the secrets of growing and scaling an agency from these founders
[Metric #1] Customer churn rate
The customer churn rate refers to when a customer stops doing business with you. This includes when a customer has opted out of a subscription, no longer purchases your products or stopped using your service. In other words, a churned customer is a customer that your organization has unsuccessfully retained.
The annual churn rate shouldn't be more than 5 to 7 percent. If it is higher than that, then you need to find out why. A churn rate usually indicates that your product or service is failing to meet your customers' expectations or your client's business goals.
Pro Tip: How to Calculate Customer Churn
How often you measure your churn rate largely depends on the volume of business you conduct. For example, if you have thousands of customers, then it would be wise to track your churn rate on a monthly basis. If you have a small customer list, you can calculate the churn rate on an annual or biannual basis.

[Metric #2] Revenue churn rate
The revenue churn rate represents the percentage of revenue lost from existing customers over a period of time. Revenue churn can happen as a result of a downgrade, order cancellations, refunds or end of a business relationship.
For SaaS companies or brands whose revenue growths relies on a subscription-based model, revenue churn provides a vital indicator of customer satisfaction.
Pro Tip: How to Calculate Revenue Churn Rate
Calculating the revenue churn rate involves subtracting the monthly recurring revenue (MRR) at the end of the month from the MRR at the beginning of the month. Then, you need to subtract any revenue accrued from cross-selling or upselling to existing customers and then divide by the MMR at the beginning of the month.

[Metric #3] Existing customer revenue growth rate
A steadily climbing existing customer revenue growth rate would imply the following:
Your employees are doing a great job in encouraging your customers to increase their spending with your brand.
Your customers are realizing the value from your engagement.
But the opposite is true if you see the rate declining. Moreover, a stagnant existing customer revenue growth rate can also be dangerous for your business. If your current customer accounts are not growing, then it is a sign that you are not spending enough time on customer retention.
Pro Tip: How to Calculate Existing Customer Revenue Growth Rate
Existing customer revenue growth rate can be used on either a single account over a period of time or on a group of accounts to get a bigger picture.

[Metric #4] Repeat purchase rate
The repeat purchase rate shows you what percentage of customers are returning to buy from your company again. It is a pretty good indicator of customer loyalty, and it is often used by the marketing team to assess the overall performance of your customer retention strategy. It is also particularly useful to find out which demographic is making the most repeat purchases.
The repeat purchase rate is typically applied to products, but you can also use this formula for repeat subscriptions and contract renewals.
Pro Tip: How to Calculate Repeat Purchase Rate
The repeat purchase rate can be applied to any timeframe (i.e. weekly, monthly, quarterly). While the calculation is quite straightforward, it is essential to consider the buying needs of your individual customer since each customer has a different baseline purchasing frequency.

[Metric #5] Product return rate
This metric specifically applies to companies that sell tangible products or things like courses. The product return rate tells you what proportion of total units sold have been sent back to you.
Even though there is a multitude of reasons as to why a product comes back, the main aim is to keep this metric to be as close to zero as possible.
Instore and online B2C retailers see an average return rate of 9 percent and 20 percent respectively. Reason for product returns varies from the product being damaged to product looking different to what was expected. But B2B returns carry a bigger punch since B2B sales cycles are longer and involve a larger sales volume.
Pro Tip: How to Calculate Product Return Rate
The timeframe for calculating the product return rate depends on your sales volume and industry. But whatever timeframe you choose, you must consistently adhere to it.

[Metric #6] Days sales outstanding (DSO)
The DSO provides the average number of days it takes for you to receive payment from your clients. The longer the DSO, the longer you're having to wait for your clients to pay you. This should be seen as a red flag.
A lengthy DSO can mean that your customers are dissatisfied with your service or product. And this needs to be rectified straight away.
Pro Tip: How to Calculate DSO
DSO can be applied to a set of invoices over any given time. You can determine DSO by monthly, quarterly or annual basis. For the sake of simplicity, here's the formula for calculating the annual DSO.

[Metric #7] Net promoter score (NPS)
The NPS measures the general satisfaction and loyalty to your brand. The overall NPS will give you a good indication to see if your customers are happy and are willing to refer your products or services to others.
You can compare your NPS to your revenue growth rate and customer churn rate. It will form a correlation which can be used as a benchmark to predict growth through customer retention and referrals.
Pro Tip: How to Calculate Net Promoter Score
The NPS is determined by asking your customer one simple question:
"On a scale of 0 to 10, how likely are you to recommend our company to a friend or colleague? 0 being not at all likely and 10 being extremely likely."
Customers who give either a score of 9 or 10 are seen as promoters. Any customer giving a score below a 6 is considered a detractor.
What to do if your existing customers are difficult?
As you can see from the list above, customer retention is hard work — and it gets even harder if you have a difficult client. A client that second guesses your every decision perhaps, or a client that takes an age to pay your invoices.
What's an agency to do in such a situation?
Do you keep hold of your difficult existing customers for the sake of customer retention and risk the health of your agency and its employees? Or do you have to decide to let that problematic customer go for the sake of efficiency and happiness within your own camp?
The truth is you can't please everyone. Plus, keeping problematic clients may lead to your employees losing their positive morale and work ethic, which in turn will lead to your other clients becoming unhappy.
There's no litmus test to identify a problem client that will cause such damage. It's a call you'll have to make based on your experience with that customer, and with previous customers. To help you make the right call, we've written a comprehensive guide on how to fire your client if you feel you the relationship is a harmful one.
Join a partnership that grows your agency (and your clients') business to the next level
inline form