#AgencyGrowth: 7 Podcasts Every Agency Owner Needs To Subscribe To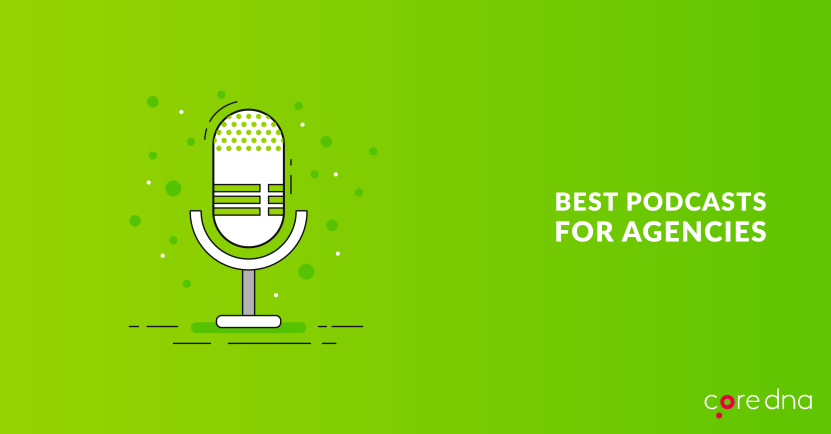 The success of any digital marketing agency depends on much more than cool proposals and fun features for the client's websites. In fact, even an agency that delivers on all fronts for a client has internal struggles to contend with if they want to keep growing.
With our roots back in the agency realm, we know those struggles all too well.
Agency owners must be on the leading edge of every facet of the industry, from technology and design techniques to search engine optimization and social media marketing. It's a mammoth task to keep on top of it all, especially with all the time constraints an agency owner has — which is why podcasts are such a lifesaver.
Learn the secrets of growing and scaling an agency from these founders
Podcast benefits: Why listen to podcasts?
The podcast format allows listeners to absorb vital information at any time, from anywhere, while they're doing anything. All you need is internet access and some headphones.
Unlike with written or video content, you don't have to be sat down and totally focusing on the content. Instead, you can go about your day as you normally would, whether you're on your daily commute, working out at the gym, or even taking out the trash. It's a simple but hugely effective way for any agency owner to hack his or her time.
But podcasts aren't just for personal development. Most popular podcasting apps (iTunes Google Music, Stitcher, Spotify, etc.) allow you to bookmark or share episodes, so you can distribute relevant episodes to your team for the whole company to benefit. You may even find yourself spending less on books, seminars and networking events because you and your team are already getting the good stuff straight through your headphones.
You could even experiment with playing relevant podcasts out loud in the office.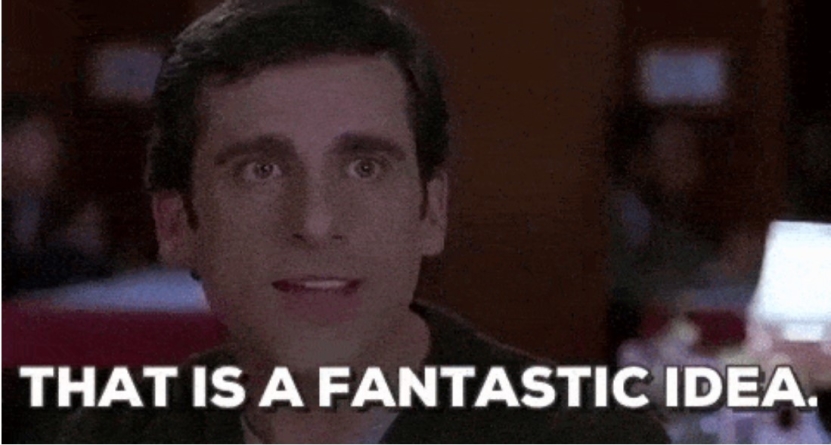 There are quite a few agency-focused podcasts out there already, so it can be hard to select the cream of the crop. To help out, we've listed the best agency podcasts for your hearing pleasure.
[Agency podcast #1] Agency Advantage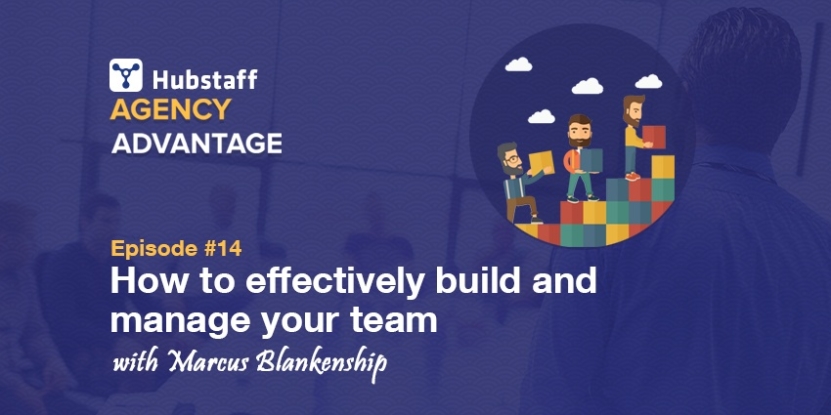 Andy Baldacci conducts weekly interviews with leading digital marketing agency owners and consultants. As a former marketing director at Hubstaff and current marketing expert at Austin-based Groove HQ, Baldacci has some of the highest qualifications in the industry, so he knows how to ask the questions that listeners need answering for their own business.
According to the podcast listing, Agency Advantage is….
"...focused on extracting actionable advice that you can immediately apply in your own business."
Baldacci's emphasis on providing listeners with advice that they can use to generate rapid improvements, combined with his unique interview style, makes Agency Advantage one of the premiere podcasts in the digital marketing arena.
Our top 3 favorite episodes:
Here are our favorite episodes from Agency Advantage:
Episode 76: Jason Swenk on Using Systems to Grow Your Agency: Lots of great tips on leveraging internal systems.
Episode 42: Justin Christianson on Doubling Your Agency With Direct Mail: You thought direct mail was dead? Think again.
Episode 4: David Judge on Growing Your Agency by Outsourcing: You don't always need to hire, outsourcing is a respectable alternative.
[Agency podcast #2] Build a Better Agency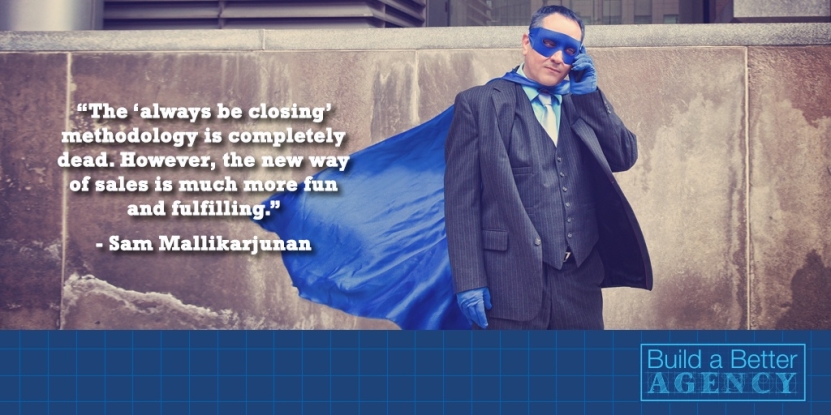 Drew McLellan's Build a Better Agency podcast is tailored specifically for agency owners. With over 25 years of experience as an account strategist, marketing consultant and CEO of the Agency Management Institute, McLellan brings a wealth of knowledge to his podcasts.
"No matter how strong, big or well-known your agency is today — I believe it can get even better," McLellan wrote in his podcast introduction.
"My guests are all agency-centric or have an expertise in an area that I believe agency owners need to know more about."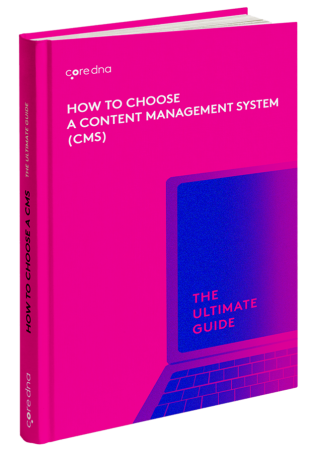 How to Choose a CMS: The Ultimate Guide
The definitive guide to choosing the right CMS for your business.
Our top 3 favorite episodes:
Here are our favorite episodes from Build a Better Agency:
Episode 114: The Five Stages of Sales, with Stephanie Chung: Need to tighten up your sales technique? Look no further.
Episode 106: What You Need to Know Before Taking Your Agency Virtual, with Gerald Sexton: Thinking of hiring remote workers? You should listen to this episode first.
Episode 95: How to Build a Leadership Team That Makes Your Agency Better, with Drew McLellan: Leaders are important. Here's how to make the best leadership hires.
[Agency podcast #3] Creative Agency Podcast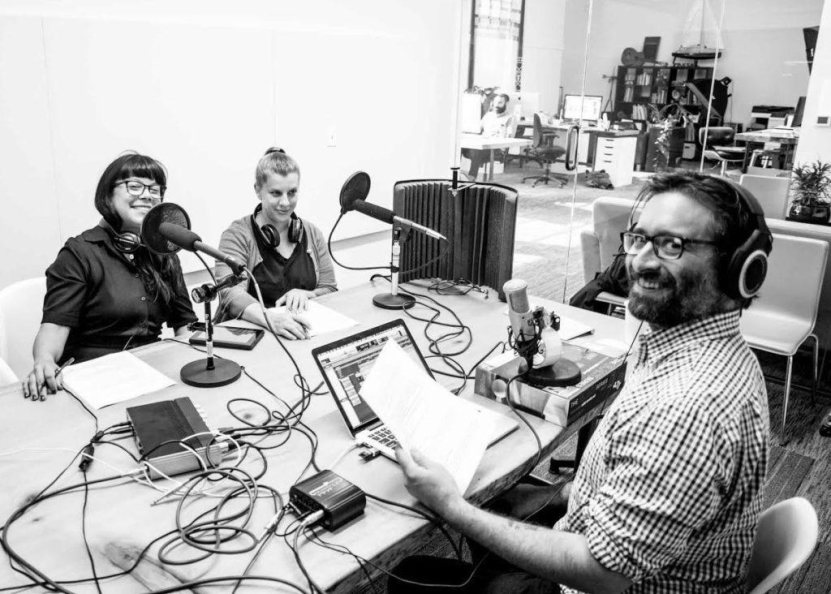 Chris Bolton serves as strategy director at Portland, Oregon-based Murmur Creative, a design and marketing agency he helped found with his brother Andrew. Chris brings his experience in fields ranging from copywriting and UX development to SEO and PPC management to the Creative Agency podcast, where he interviews entrepreneurs in the digital marketing industry. His podcast subjects have ranged from establishing a creative corporate culture to developing content strategies.
"If you own, work for, or are interested in starting a business that sells creative services (art, design, copy, photography, video, marketing, web, etc.) this podcast is for you,"
Bolton wrote on the podcast's website. "Heck, if you're interested in how creative businesses work, this podcast is for you."
Our top 3 favorite episodes:
Here are our favorite episodes from Creative Agency Podcast:
Episode 31: Winning Business With Targeted Content: Content marketing should be playing a role in your agency growth.
Episode 19: Is "Freelancer" a Dirty Word?: Should you be ashamed, or proud of hiring freelancers for your agency?
Episode 13: The Art of Discovery: Discovery is a vital part of onboarding a new agency client. Here's how to do it right.
[Agency podcast #4] The Digital Agency Show

Host Brent Weaver has been in the digital marketing industry almost since such a term existed. He created his first website and started his first web-design business while he was still in high school. His current company, UGURUS, develops instructional programs for agency owners, while his Digital Agency Show podcast includes interviews with leaders in marketing, promotion, and entrepreneurship.
"Each guest shares behind-the-scenes moments of lessons learned and lives changed," the podcast description reads.
"All episodes come guaranteed with a gold nugget insight, book recommendation, resource link and productivity hack."
Our top 3 favorite episodes:
Here are our favorite episodes from The Digital Agency Show:
Episode 42: How Web Hosting Can Affect Your Bottom Line with Austin Felton: This episode will make you realize just how pivotal a good web host can be.
Episode 27: The Power of Storytelling with Marc Gutman: Storytelling is a powerful content marketing tactic, this episode shows you how to leverage it.
Episode 1: Build a 70-person agency and then start over with Phil Lockwood: Sometimes, you have to go backward before you can go forwards.
Learn the secrets of growing and scaling an agency from these founders
[Agency podcast #5] Marketing School

Online marketing gurus Neil Patel and Eric Siu have recorded over 500 episodes of their award-winning "Marketing School" podcast. Each daily episode runs at just ten minutes and features topics ranging from "5 Hacks to Generate Clients Using LinkedIn" to "How to Fly First Class Around the World for Free".
For agency owners looking for in-depth, probing interviews, Marketing School is not a good fit. However, the quick, listicle-ish recordings are ideal for business owners with little time or who need just enough information to get started on their newest efforts.
Our top 3 favorite episodes:
Here are our favorite episodes from Marketing School:
Episode 455: How AI Will Connect Offline Marketing with Online Marketing: Wondering how AI will impact your marketing efforts? This episode is for you.
Episode 415: 7 Adwords Tricks To Increase Your ROI: If you want to optimize your Adwords spend, check out this short yet sweet episode.
Episode 217: How to Measure Your Branding Efforts: Branding can be a hard thing to analyze, but this episode will put you on the right track.
[Agency podcast #6] Smart Agency Master Class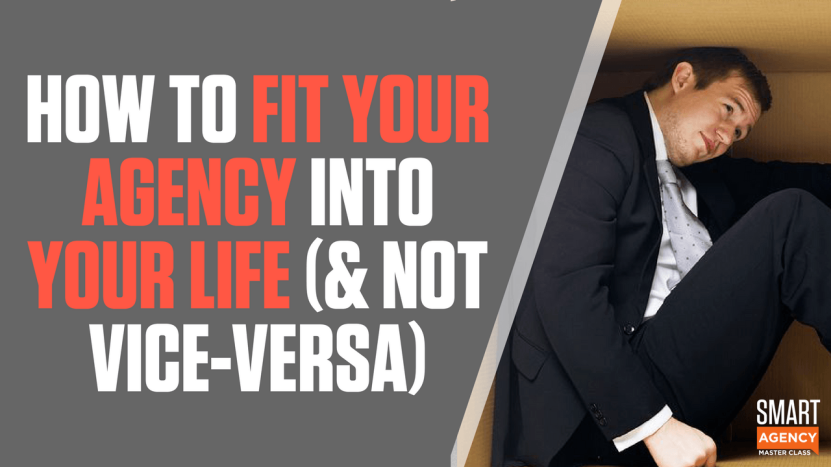 A former consultant at Arthur Andersen, Jason Swenk launched his own digital agency in 2000. His client list included AT&T, Hitachi, and Lotus automobiles. After the sold that company in 2012, he started a new consulting company dedicated to helping digital agencies grow their business. In just five years, Swenk has worked with over 20,000 agencies in over 40 countries.
His Smart Agency Master Class podcast, which Swenk launched in 2014, now reaches over 500,000 listeners every week. Each 30-minute episode contains stories on how Swenk and his clients have grown their businesses, as well as advice on how current agency owners can expand theirs.
Our top 3 favorite episodes:
Here are our favorite episodes from Smart Agency Masterclass:
Episode 97: The Secret to Avoiding the Wrong Agency Projects and Clients: Not every willing client is a good client, and this episode shows you the tell-tale signs.
Episode 39: Landing 1st Client, Initial Contact to Paid Consult, & Charging to Restart a Project: In this episode, Jason Swenk tackles some typical agency owner dilemmas.
Episode 29: 4 SERIOUS Strategies for Rapid Agency Growth: A growing agency is a good agency — here are four strategies on how to grow.
[Agency podcast #7] The Gary Vee Audio Experience

Last but not least, is the marketing guru himself, Gary Vaynerchuk. Vaynerchuk is a leading public speaker, best-selling author, and venture capitalist. His VaynerMedia design agency counts Fortune 500 companies such as Chase Bank, Pepsico, Toyota Motors and Unilever among its clients.
His top-rated podcast includes interviews with billionaire investor Ray Dalio, author and motivational speaker Tim Ferriss and talk show host Larry King. While Gary may not delve into the technical details of running a digital agency in every episode, each one contains enough energy and drive to keep even the most worn-down business owner on his or her feet.
Our top 3 favorite episodes:
Here are our favorite episodes from The Gary Vee Audio Experience:
Episode 240: A Q&A For Small Businesses: In this episode, Gary takes some questions from small businesses, and gives some very practical answers.
Episode 234: A Fireside Chat: VaynerMedia Interns: Gary sits down with his agency interns to discuss life as an agency employee and digital marketing.
Episode 298: An Interview on the Future of Communication: How will smart home assistants change your marketing strategy? Gary explains it all in this episode.
Conclusion
Whether an agency owner needs detailed information on a specific aspect of their business or just wants bite-sized tips and motivation, podcasts are the ultimate source. They take less time to consume, they're almost always free and they adopt a handful of shows to act as your virtual mentor.
What's your favorite agency podcast?
Join a partnership that grows your agency (and your clients') business to the next level