D2C Benefits: Here's Why Manufacturers Are Going D2C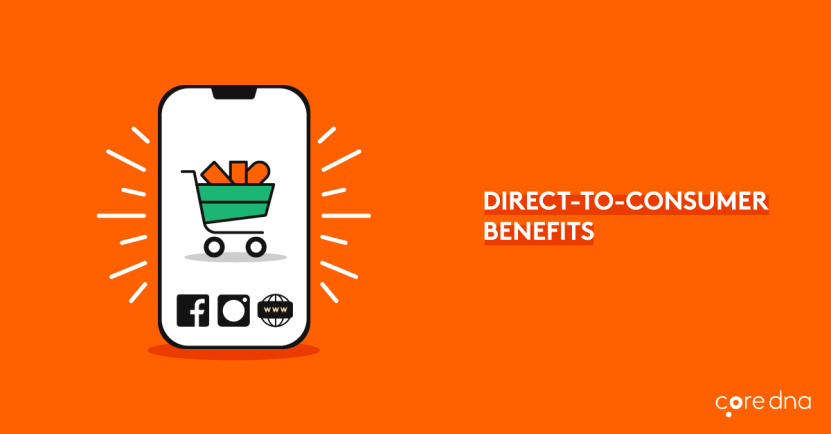 Obviously cutting the middleman out of the equation provides the potential for CPG brands to earn a higher margin and have direct access to their consumers and their data.
"The internet has practically eradicated the need for middlemen in today's economy, so it's time for eCommerce companies to adapt. D2C [allows manufacturers] to make the same profit at a lower price [for] the customer - it's a total win-win. If the customer is willing to buy direct, they can do so without much effort," said Nate Masterson, CEO of Maple Holistics.
In coinciding with the rise of D2C eCommerce, Amazon have also been encouraging manufacturers to follow suit. In May 2017, they invited manufacturing companies to a three-day event in Seattle to persuade them to go D2C and make use of Amazon's fulfillment center.
"One of the main driving factors we have witnessed with our manufacturing clients is the influence of social media marketing. This new way of distribution allows manufacturers to communicate and build relationships [directly] with consumers,' said Curt Doherty, CEO, CNC Machines Network.
In a hurry? Here's what you'll find in this article: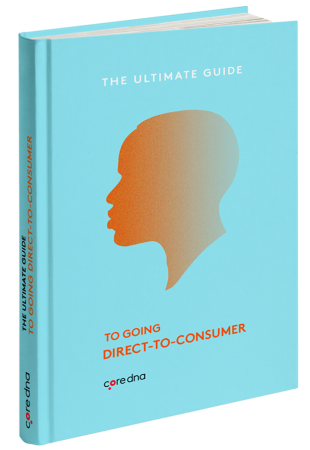 How to take your business direct to consumer in 2021: The ultimate guide
Strategies, insights, and tips on how to start and scale a direct-to-consumer business.
What D2C trends have we seen?
According to a recent report by IRI, online sales will account for 10% of all CPG sales by 2022, which will be up by approximately 1.4% from 2015. The same study also predicts that 18% of non-food CPG products are going to be purchased online by 2020.
Whatsmore, further research conducted by 1010Data highlighted that in the US, health supplements, pet care, laundry, dish, and cleansers have been the fastest growing CPG categories:
Health supplements represent the biggest online category. Out of $2.6 billion in sales, 25% were online CPG sales.
Pet care has seen year-on-year growth of 67%. The pet care sector is the fastest-growing category out of the three. Notably, this growth has been driven by pet care brands that focus on natural products which include the likes of Chewy and Foster & Smith.
Laundry, dish, and cleansers are one of the smaller categories that have been growing significantly due to pantry box and subscription models.
Startup vs. legacy: Who has the upper hand?
Most of these D2C success stories that we have observed have come from CPG startups. Startups are able to embrace an entrepreneurial culture and are more agile than larger, legacy CPG brands since they can move from ideation, design, implementation to product launch much faster.
Legacy CPG brands, who usually hold a monopoly in a particular sector and have established connections with retailers, are not pressurized to innovate since they are literally sitting on a large profit pool. And since they've become set in their ways of doing business, it is nearly impossible for them to think outside-of-the-box or pivot towards a new direction. This is why startups have the upper hand.
A notable example is the men's razor market. Proctor and Gamble's Gillette has been a mainstay in this sector for such a long time. But when startup CPG brands like the Dollar Shave Club, founded in 2011, and Harry's Shaving, founded in 2013, began selling their razors via monthly subscriptions at a fraction of the price, that market became disrupted.
While Harry's Shaving continues to sell their razors direct to the consumer with the slogan "Great shave, no middleman", Dollar Shave Club, on the other hand, went on to be acquired by Unilever for $1 billion in 2016.
When these two startups disrupted the market, it prompted Gillette to launch Gillette Shave Club, which follows a similar business model.
The benefits of selling D2C
Besides the obvious benefit of earning higher margins, there are other notable benefits of selling D2C, to which we explain below.
[D2C benefit #1] To gain a better understanding of the customer
Before the intervention of D2C, manufacturers rarely interacted with the people who purchased their product. Sure, CPG brands may try to get a good understanding of their target market by doing market research and conducting focus groups. But trying to understand your customers through these methods isn't necessarily the best way to get to know them.
Ideally, you need to have direct contact with your customer through every stage of the sale process, this also includes the communication that you have with the customer after you sold the product. These types of interactions are very hard to replicate in a focus group.
To give you an example, it is widely known that consumers in the US want to eat healthily. GlobalData reports that 87% of consumers in the US check the ingredients before they purchase a food product, and 75 percent are concerned about consuming too much processed and unhealthy foods. But on the contrary, those same customers, who have said they want to eat healthily, also want to indulge in a gourmet burger served with fries% D2C enables CPG brands to gain direct insights to their consumers and gather data which accurately reflects their behavior.
[D2C benefit #2] Faster to market
Besides being stuck in their ways, another reason why most legacy CPG brands tend to shy away from innovation is that of the extreme risks involved. On average, a new product launch takes between 18 to 36 months - that's from the point of inception to the point when the product reaches the shop floor. For legacy CPG brands, that is a lot of time and effort.
Plus, most of these legacy CPG firms are publicly traded companies. That means they have to put the needs of their shareholders first and it will be difficult for them to try to convince their shareholders to take a chance on a possible groundbreaking product that may not pay off in 3 years.
Also, most retailers are too risk-averse. The decision to stock a new innovative product without a sales history is most likely to be deemed risky.
With D2C, manufacturers can mitigate these risks by allowing them to launch a new innovative product on a smaller scale. Manufacturers can develop a specific product, test it within a very tight demographic, and then get their feedback. This enables large manufacturing firms to understand what their customers love and hate about the product so they can make the required adjustments where appropriate.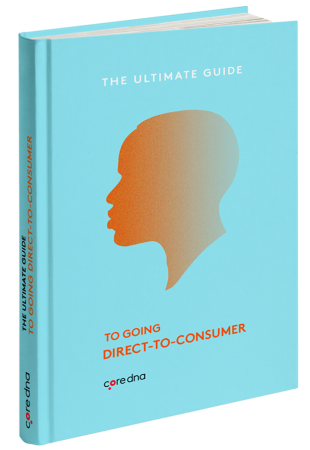 How to take your business direct to consumer in 2021: The ultimate guide
Strategies, insights, and tips on how to start and scale a direct-to-consumer business.
[D2C benefit #3] Increased control over brand, product, and reputation
In a traditional manufacturing-retailer relationship, manufacturers could only have full control over their packaging and their outbound marketing activities like TV commercials and billboards. Once the product hits the shelves, CPG brands no longer have control in trying to influence the sale.
Larger manufacturing firms tend to spend big on commercial advertisements. In 2016, Procter & Gamble spent approximately $10.5 billion on advertising alone. And that's just to tell their consumers who they are and what they sell.
Even though these large CPG brands try to influence as much as they can through commercial advertisements, if retailers struggle to sell their product, then they're at risk of incurring a loss.
"There's one word that says everything about why retail brands and manufacturers are going D2C: control. In today's hyper-competitive eCommerce world, customers are demanding an all-round high-quality experience. And so having complete control of this from start to finish is much more appealing to many manufacturers than trusting a number of distributors and retail partners to do it for them," said Matt Warren, Founder & CEO of Veeqo.
"..having complete control of [the experience] from start to finish is much more appealing to many manufacturers than trusting a number of distributors and retail partners to do it for them"
With D2C, CPG firms maintain complete control over their brand from the moment a customer makes their initial engagement right up until the product has been purchased.
[D2C benefit #4] Omnichannel commerce
Another advantage of selling D2C is the potential of selling through omnichannel delivery. CPG brands can set up their online store on a headless commerce platform.
"Omnichannel retailing is becoming a huge player in commerce. This gives customers an integrated buying experience where they can browse and purchase across multiple channels, choose from a range of delivery options and, if necessary, return [it] in a number of ways regardless of which channel [they] originally bought [the product] on," said Warren.
We're seeing more people buying through different channels. In a report by MoffettNathanson, 5% of consumers make purchases via a voice assistant device, this is expected to grow to 50% in 2022.
"But, won't going D2C damage our retailer relationships?"
Perhaps one factor that is deterring legacy CPG brands from going down the D2C route is the impact it would have on their current retail relations. Once a CPG company has gained a foothold with a retailer and secured a shelf-space which guarantees domination, it is often assumed that it will be difficult for them to explore the D2C route without risking their market position or alienating their retail partner.
But this isn't necessarily the case. In a study conducted by Forrester Research, 54% of manufacturers who sell directly to the consumers have seen growth in sales via their channel partners. This is mainly because CPG brands have been re-directing their D2C customers to their retail partners for order fulfillment. Other findings in the Forrester Research include:
Over 50% of manufacturers have said that D2C sales helped to improve brand awareness and boosted leads and sales for their channel partners.

14% of manufacturers have reported that their D2C strategy enabled them to test the success of newer and innovative products before pitching them to retailers.
Judging by these findings, the D2C channel is a win-win for both manufacturers and their retail partners.
Watch video demo
Direct-to-customer: More innovation, higher margins, and greater control
The manufacturing landscape is changing. As more CPG brands opt to sell via D2C, they gain a better understanding of their customer, more control over their brand, and attain more freedom to innovate. Plus, D2C can benefit both retailers and manufacturers, as D2C can help to improve brand awareness and boost leads and sales for retailers.
Want to see how high-growth Direct-to-Consumer companies use Core dna's commerce platform? Let's chat.