Guide to B2B eCommerce for Manufacturing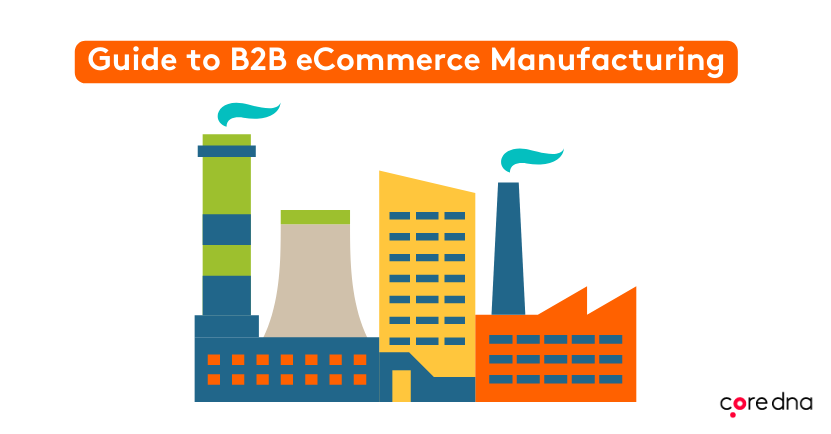 B2B commerce is becoming increasingly important for manufacturers because of the number of changes occurring in the market. Yet a lot of manufacturers hesitate to try eCommerce. If you've been copy-pasting orders from Excel sheets into the ERP, there's an easier way to get things done.
What Caused The Spike?
We can most likely thank Covid-19 for being the catalyst for more industries going digital. We've already seen considerable spikes in "no-touch" sales with both the B2B and B2C customer segments. Around 94% of B2B buyers prefer to shop online, and Covid-19 caused a 250% surge in mobile ordering.
So what do these staggering stats mean for factories? While some manufacturers may be a little late to the digital party, more are ready to dive in. In addition, companies that manufacture goods for other companies have a unique opportunity to capitalize on customers' wants for digital solutions.
This guide will help you learn more about the process and key benefits of business-to-business eCommerce for manufacturers.
What's the Impact of Digital Transformation on the Retailing Value Chain?
Globalization and the rise of the Chinese economy have meant that people can purchase directly from manufacturers overseas and have it delivered to their front door. We can clearly see the digital transformation with online giants like Alibaba. Online companies like Alibaba and Aliexpress have introduced online purchasing and made it easier for manufacturers to connect to buyers. These companies are forming a relationship with end clients and are able to suggest alternate products.


What is the influence of Technology on Manufacturing?
Technology lets manufacturers gain greater visibility into their data. More companies are using this data to optimize production, enhance operational efficiency, recenter the customer focus, and boost the purchasing experience. New generation tech solutions like B2B eCommerce manufacturing are shifting the manufacturing industry.
Platforms that enable in-time manufacturing, optimize inventorying, shorten deliveries, and enhance the customer experience are quickly becoming indispensable tools in the industry.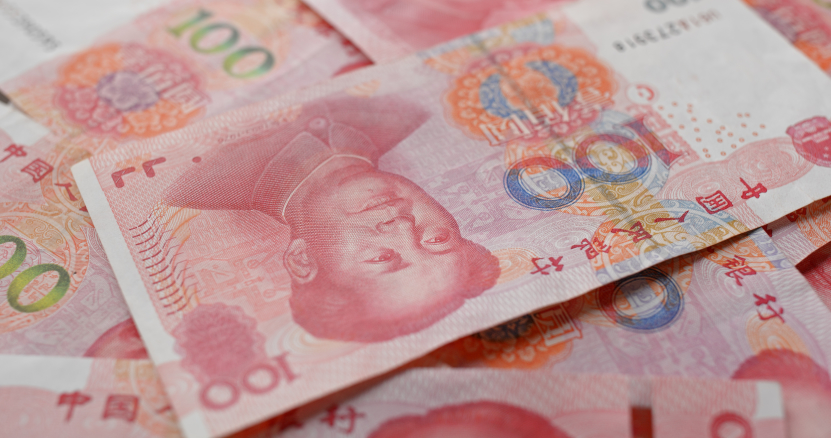 Why B2B eCommerce for Manufacturing?
Now is the time. B2B eCommerce is expected to reach $1.8 trillion by 2023. Manufacturers that employ a business-to-business eCommerce strategy featuring a user-friendly interface can see an average 30% increase in spending, according to McKinsey. Here are a few more reasons why companies should make the digital shift.
1. Better Scalability
One of the biggest hurdles manufacturers face when adding an eCommerce platform to their operation is cost. This could be because traditional eCommerce sites were complex, expensive, and didn't really bode well for keeping up with customer demands.
Modern B2B online solutions are more cost-effective, agile, and scalable. Cloud-based solutions make the entire process more straightforward, and it's easier than ever for businesses to pick-and-choose vendors. Plus, you don't have to hire additional sales team members to sell more products. For example, you can add them to your online store.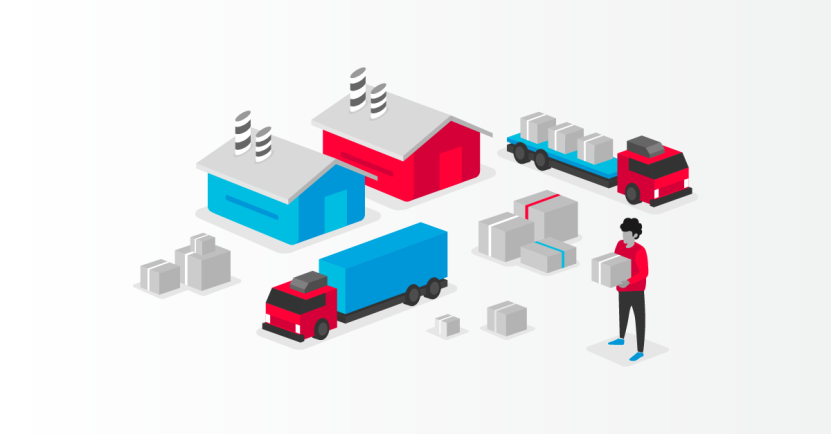 2. Longevity
Competition and pricing pressure make the lifespan of a wholesaler limited. An online channel for businesses can provide customer insights that can help you stay afloat. eCommerce can provide you with more comprehensive customer data than ever before in one easily accessible place.
Customer insights allow you to:
Supply personalized product recommendations
Offer custom pricing
Run segmented marketing campaign
Gain insight into the needs for new products
3. More Visibility & Better Service
Let's face it. Nearly everyone uses the internet today to research just about anything, including manufacturers. Without a solid online presence, it's almost impossible to keep up. There's a new industry standard, and the quicker you go digital, the better it is for business.
An eCommerce platform can help give your sales teams more time to build relationships with
customers and potential customers rather than spending time pulling together complicated sales quotes. In addition, payments can be automated, which makes it easier for your customers and their finance teams. Your customers can also set up recurring orders to save time and help manage consistent orders for your company.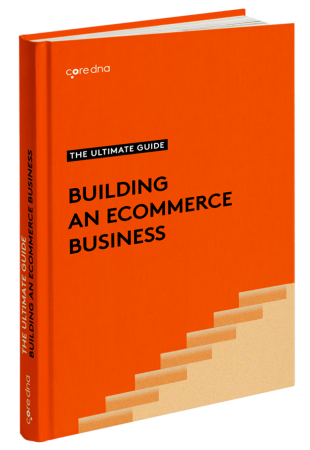 The ultimate guide to growing & scaling an eCommerce business
Everything we've learned throughout our 18+ years journey in a 30,000-word PDF guide.
What Makes B2B Different for Manufacturers in the Industrial Sector?
The prominent players in the industrial sector like carmakers and medical suppliers are known for spearheading new advancements like automated intelligent factory solutions. That said, there are a lot of smaller or mid-sized manufacturers in the space that have overlooked the digital transformation. Today, B2B customers don't expect a single sales channel, online or offline. Keep up with modern customer expectations with digital solutions for manufacturers.
Here's how B2B eCommerce can make a difference for manufacturers.
You can control the inventory and supply.
You can align your sales and marketing efforts for future growth opportunities.
You are much closer to supply chain issues but are potentially in a position to gain an edge if you can solve them better than anyone else.
Make sure multiple lines of revenue play nice.
You can manage different product categories better, not just wholesale.
Deal with your clients rather than bulking out to wholesalers.
Handle customer inquiries and support customers rather than relying on the wholesale channels to deliver that support.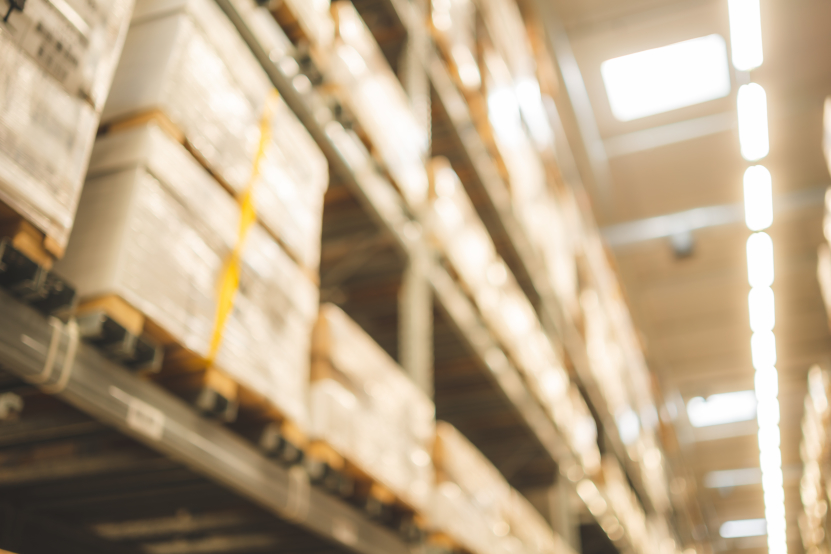 Who is the modern B2B Manufacturer buyer?
B2B buyers are changing. As you know, Covid-19 took a heavy toll on manufacturing companies.
According to the National Association of Manufacturers (NAM), in 2020:
35.5% of manufacturers encountered supply chain disturbances
78% of manufacturers felt that the suspense surrounding covid-19 at the time would impact their businesses.
As the world slowly returns to pre-pandemic life, more businesses are seeking ways to procure and purchase supplies from others. As a result, digital commerce is on the rise for B2B companies across all sectors. But simply giving customers the ability to order online isn't enough. A good portion of today's B2B buyers are Millennials. And if there is one thing Millennials prefer, it's a seamless online transaction.
B2B buyers in 2022 want more. More executives want to incorporate 'personalization' in their digital offerings while others seek reliable partners, providing offline and online functionality for procurement. B2B buyers want to engage with manufacturers and suppliers online with user-friendly online ordering features.
Reports have also shown that around 64% of B2B buyers will switch to another vendor if they offer more trendy features like personalized product pricing, for example. Other buyers are turning to B2B eCommerce to receive estimated freight quotes, information on bulk product discounts, MOQs, or customization opportunities. What's more, is that these buyers want access to this information day or night and via multiple channels.
With buyer requests increasing, a B2B eCommerce solution is the best way to keep up with the current demands.
5 Unique Benefits for B2B eCommerce for the Industrial & Manufacturing Sector
Are you considering creating a new D2C channel or optimizing your existing one? Do you need a robust D2C eCommerce channel that can ensure all your product inventory is managed? The list of benefits for B2B eCommerce goes on. Here are five perks to help you get a better understanding.
Launching a website doesn't just make sense profit-wise. The perks list goes beyond cash flow.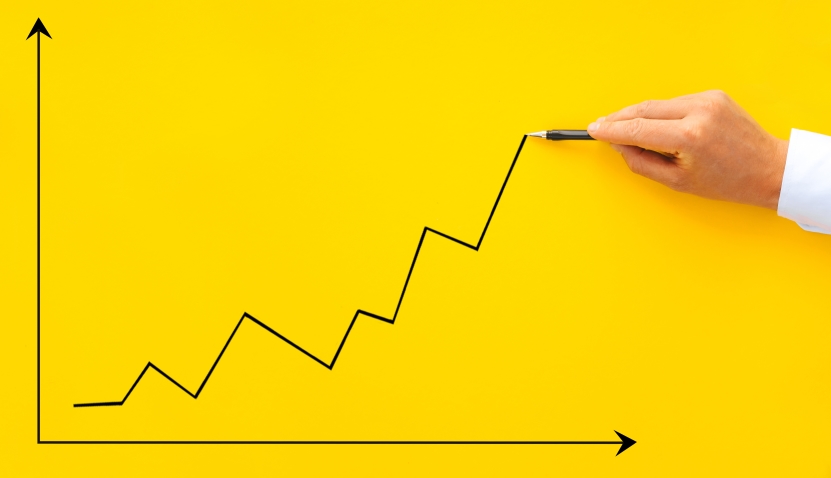 Direct Access to Customers Enable
We know the advantages of the DTC business model are well known among B2C brands, but companies can also benefit by selling through a website over a distributor.
Here's what you can expect:
Higher profit margins
Greater control over brand representation
Optimal pricing and discount strategies
Customer data for personalization
Increased customer loyalty
Direct customer feedback
Insights into sales and marketing strategies.
Online Ordering for Your Wholesalers and Distributors
Manufacturers hoping to grow sales through distribution channels can use eCommerce to create personalized portals for distributors, wholesalers, or retailers. Now, you can enable your customers to independently order online with contract pricing and custom curated catalogs.
Plus, with a website, you can offer personalized experiences from the moment they log in. We recommend using a CRM to keep track of which of your wholesalers and retailers perform the best.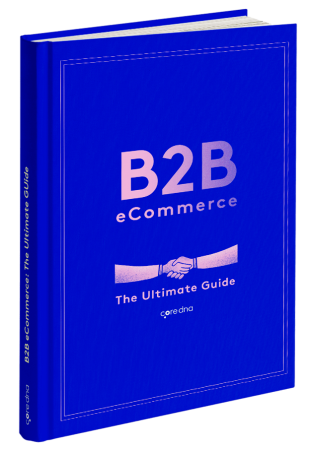 (Bonus material) B2B eCommerce: The definitive guide
What is B2B eCommerce, common mistakes you're probably making, some myths you probably believe in, best practices you can steal, and more.
Let Customers Know What's Available
Delayed orders can lead to costly downtime and production delays. As a B2B industrial seller, you don't want to be the cause of any subsequent production issues. In most cases, one rogue order will result in the loss of a customer. With an eCommerce platform, you can consolidate data from different points of sale to let your buyers know what's available in real-time.
You can take it one step further and even offer notifications about low stock items to help prompt re-ordering.
Equip Your Sales Staff With Better Tools
There will be times when a B2B buyer needs to speak with a salesperson. Whether it's to ask about a product, special product pricing, or they have questions about specific terms, sales reps need to have relevant information at their fingertips.
No matter what, the sales team should provide buyers with the right details to facilitate their journey. Implementing a B2B eCommerce strategy can help ensure the sales team has the proper sales materials and collateral to share with buyers. Additionally, the team will have real-time visibility into customers' purchase history and access to up-to-date inventory information.
Helps Prepare You for Shifting Channels
B2B and B2C eCommerce is forcing industrials to think through various business model issues. So naturally, developing an eCommerce platform will impact your existing distribution channels and networks. Regardless of how customers may want to do business, the truth is that in the next couple of years, most business is going to be done online.
Implementing a B2B eCommerce manufacturing strategy will help you ease into the change before it becomes necessary.
What Should Manufacturers Look for in an eCommerce Platform?
More industrial B2B sellers are finding eCommerce platforms can help streamline business, but what makes a good eCommerce platform? Here's what you should look out for. Ask yourself the following questions when researching B2B eCommerce platforms for manufacturers.
Can the platform offer the digital experience customers now expect?
We know countless products can be sold online. That's why providing a fast, personalized, 24/7 experience for B2 customers is essential. The platform should include layout choices and visualization, customer-specific pricing and products, stock availability, targeted promotions, order history, product tracking features, online product customer support, and post-sales support.
Will the platform help scale your business?
Around 58% of B2B industrial manufacturer buyers turn to the internet to research a product. eCommerce sites should be SEO-optimized to boost search engine traffic and provide user data and analytics to help you get more familiar with your audience and their needs.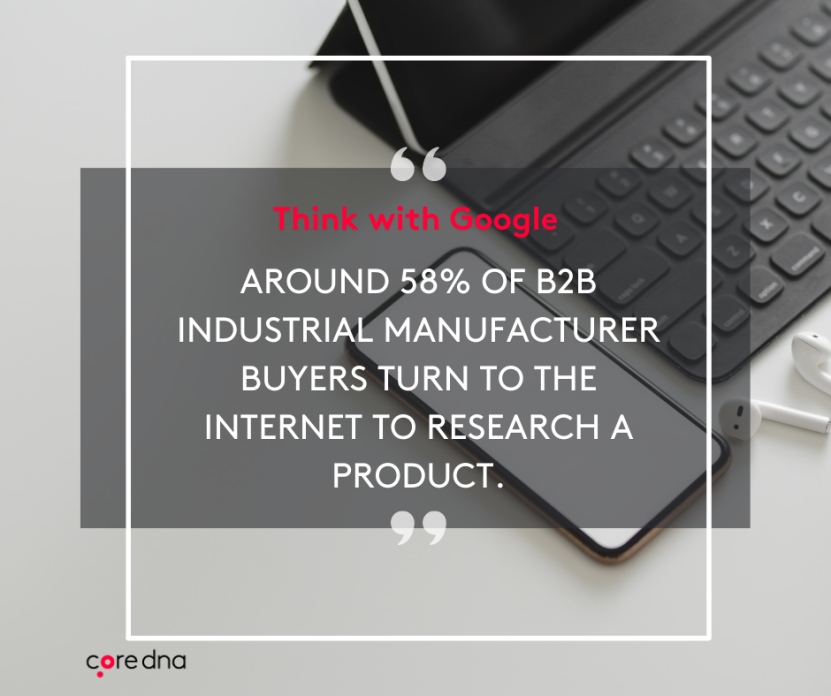 Can you offer a personalized product catalog?
As we know, personalization is a leading demand among B2B shoppers. To keep up with new industry standards, you should personalize your product catalog to increase sales, see higher average order value and generate customer loyalty.
Here are a few ways you can personalize your product catalog:
Set up a questionnaire to help buyers narrow down their choices.
Implement a product comparison tool for more detailed comparisons.
Use email marketing to follow up with clients.
Can the platform evolve with my business?
When manufacturers start searching for an eCommerce solution, they sometimes forgo long-term needs and only focus on what they need at the moment. However, it's important to consider your future needs as your business grows. Not all platforms have features that accommodate the complex product configurations, pricing needs, or approval structures that B2B buyers require.
As you grow, your system has to evolve with you. Can you roll out new products and catalogs quickly? Will it be easy to expand new industry verticals and reach new customers in different markets? A good manufacturing B2B platform should support infinite SKUs, product catalogs, pricing lists, multiple languages, currencies, and system integrations.
What's Next?
B2B manufacturing eCommerce is rapidly expanding. Now is the time if you're a manufacturer considering diving into eCommerce. Digital transformations are becoming increasingly inevitable, and the sooner you're on board, the quicker you can reap the benefits.
inline form