What Does Adobe Acquiring Magento Mean For..?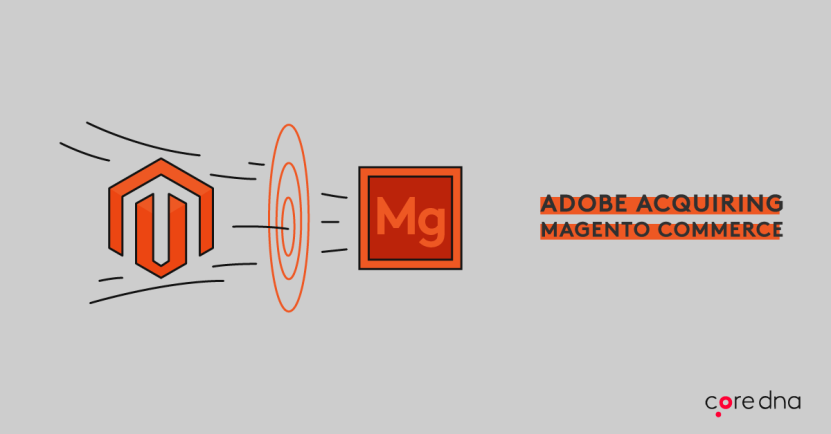 "Adobe to Acquire Magento Commerce" was the straightforward headline of the press release that popped up in my news alert. Just five simple words. And yet, their impact could be tremendous. An impact that will be felt differently, depending on your role and relationship with these two software companies.
To be clear, the announcement was not all that surprising, most folks in the space anticipated that Adobe would need to follow the likes of Oracle and Salesforce and add commerce to their offering. Especially after missing out on acquiring hybris and Demandware, where they were bested by SAP and Salesforce, respectively. It's the timing and terms – $1.68 billion in cash – that surprised many. Even for a behemoth like Adobe that's real scratch. But, don't worry yourself; Adobe execs won't be going hungry. The company announced an $8 billion stock buyback the same day.
Shareholders and bankers
So naturally, Adobe's stock rose over the past two days, though it's unclear if the credit goes to the announcement of the acquisition or the buyback. Regardless, it's certainly happy days for Adobe shareholders.
Adobe bought Magento Commerce from Permira, a European private equity fund, who had acquired the company from eBay Enterprise just three short years ago. Considering their principals will earn a 5x return – netting over a billion dollars – on their 3-year investment, it's safe to say there are some happy investment bankers as a result of this transaction too.
But what does it mean for everyone else? Well, let's take a look.
Adobe corporate
Adobe claims "the addition of the Magento Commerce Cloud will enable commerce to be seamlessly integrated into the Adobe Experience Cloud". Not just integrated, mind you, but "seamlessly" so. Because, after all, that has worked so well with the all the other products they have hobbled together in the past. Just ask any Abobe enterprise client using Experience Manager and Marketing Cloud how "seamless" their integration is and they will quickly tell you that there is room for growth here.
But, Adobe is experienced at acquiring and integrating large software and this too shall pass. After all, they have completed over 25 major acquisitions in its 35-year history. In fact, just about every product Adobe is known for, with exception of the original PostScript format, was acquired.
That said, expect some turbulence in the coming months as they integrate the Magento folks into the Digital Experience group and map out their future go-to-market strategy.
Magento customers
Perhaps unsurprisingly, we expect the biggest impact of this acquisition to be on current Magento customers, in particular, the smaller to mid-size companies that make up the bulk of the roughly 200,000 sites running Magento. For when it comes to the enterprise, Adobe is not known as a bargain. This is certainly the case with Adobe's digital experience platform, recently re-branded Adobe Experience Manager, but previously known as Adobe CQ and, prior to the acquisition by Adobe in 2010, as Day Communiqué.
According to Adobe, the average AEM deal involves upfront license costs of around half a million dollars and 3-4 times that in implementation costs, putting the initial price tag for the average AEM implementation north of $2 million. For many current Magento users, most of whom rely on open source alternatives such as Drupal, Joomla and WordPress to manage their digital content, this will seem quite high. Let us remember that Magento also has its roots in open source originally, which is where the much-touted community of 300,000 developers comes from. While Magento had already killed their open source "Community Edition" and increased license costs for Enterprise with the release of Magento 2.0, it's a safe bet that Adobe will raise license costs further. If for no other reason than to have it "fit" into their existing enterprise pricing structure. Oh, and to recoup the money they spent to acquire the platform.
This will price many current Magento users out of the market and force them to turn to lower-cost alternatives. And Magento's installed base was eroding already since many of the companies running Magento 1.x were experiencing sticker shock when confronted with the cost to upgrade to the 2.x, a herculean effort akin to migrating to a new platform in terms of cost, complexity, and risk.
And even those customers who have already upgraded to 2.x will likely be affected as maintenance costs increase, and the strategic focus of the company shifts, given Adobe's reach and numerous areas of business, from content management to digital marketing, analytics to personalization.
Adobe will surely want to market their other products to current Magento users and it is easy to see how they might be tempted to reduce the investment and support for other Magento plugins and adapters to products that compete with Adobe's in-house offering. This risk should give quite a few current Magento customers pause and have them reconsider their choice in eCommerce platform.
There are benefits to having a common, integrated platform from a single vendor, of course. But that is not really what Adobe is offering. Instead, Experience Cloud is a pieced together Franken-stack, consisting not only of components from once different companies but also built on fundamentally different technologies. AEM/CQ is built on a Java EE stack, whereas Magento's architecture relies on the open-source LAMP (Linux/Apache/MySQL/PHP) stack. Both systems are legacy solutions that predate the markets move to the cloud and neither was built as a true SaaS solution, optimized for the cloud. Both have, like all enterprise systems, their unique peculiarities as well as respective strengths and weaknesses. Both are also notorious for being difficult to implement and one need not look hard to find examples of failed projects.
Magento has had a partnership with Adobe for some time, but there are few instances of the two solutions running side-by-side in a truly integrated fashion. Adobe customers have more often opted for SAP's hybris, a Java-based competitor to Magento, to enable transactional eCommerce. This is why Adobe had attempted to acquire hybris back in 2013 but was beaten out by SAP at the time.
Even the joint customers mentioned in Adobe's press release don't necessarily run both solutions on the same sites and most only have them loosely integrated with one another. I cannot name a single instance where a company has a "seamless" integration using Adobe Experience Manager to manage content and drive personalization across commerce using Magento. To be clear, I'm not saying it doesn't exist or wouldn't be possible; I just have never heard of it. If you know of such an implementation, please point it out to me.
There are clients running Magento for eCommerce and using Adobe's analytics suite – which came from the acquisition of Omniture in 2009 – but even here the majority rely on competing products, most notably Google Analytics.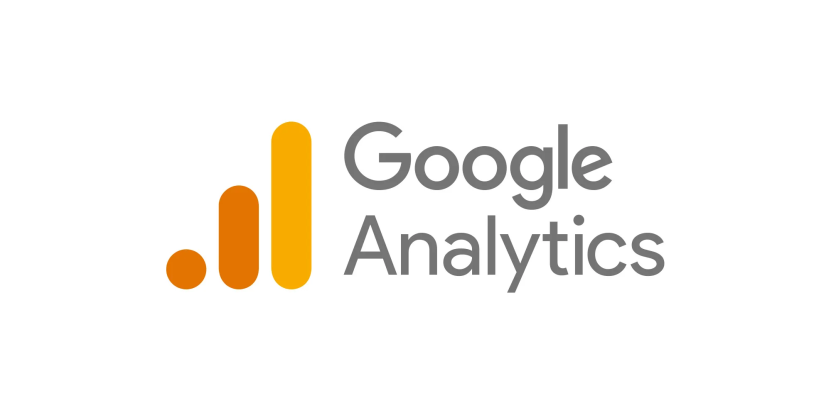 The broader market
As with any major acquisition, the Adobe/Magento marriage will have a ripple effect across the broader enterprise software market. For one, rival eCommerce platform Shopify, who was long thought of as a likely acquisition target for Adobe, has seen its share price tumble 5% (but is still up nearly 40% for the year) on the announcement of the deal. Many analysts are now calling their lofty valuations into question as the new Adobe/Magento tie-up may slow Shopify's move up-market as they target larger enterprise clients.
Magento's current partners – their eco-system of integrators, agency partners, and plugin vendors – will also be affected. While many of them – certainly the larger ones – already work with Adobe, there are a lot of smaller ones that consciously chose to focus only on the lower to mid-range segment of the market. Maintaining a capable and profitable engineering team is already difficult enough these days and many smaller shops find it easier to do so around the LAMP stack than Java EE. The bureaucracy and vetting that may come from Adobe will also concern these partners and my guess is many of them are already looking to more accessible eCommerce alternatives.
All of this will breed uncertainty in the market and create an opportunity for Adobe's competitors. Expect the likes of Salesforce and Oracle to seek to take advantage of this by sowing some good old-fashioned FUD (Fear, Uncertainty, and Doubt). And, expect prospective clients – even some of the larger ones – to perhaps consider some of the more recent upstarts in the space, especially the emerging next-generation SaaS pure-plays that are threatening to disrupt the market already.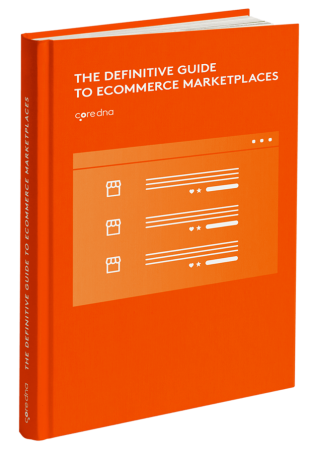 Save this guide for later: The definitive guide to multi-vendor eCommerce marketplace
The ins and outs of multi-vendor eCommerce marketplaces, different types and models, and how to create your own eCommerce marketplace.
Competitors
One bright spot for Adobe is that, while their challenges and risks are manifold, they are not any worse what their large enterprise competitors Oracle, Salesforce, or SAP face too. Let us not forget that their "complete solution offerings" are also largely the result of acquisition, that many of them also rely on older technology, and that they too are not always "seamlessly integrated".
Oracle relies on ATG, a company they acquired back in 2010, for eCommerce. I recall doing ATG projects back in 1998 at the height of the dot-com boom. SAP acquired hybris back in 2013 and the Salesforce Commerce Cloud is the re-branded Demandware, acquired in 2016.
Conclusion
Clearly, the Adobe's acquisition of Magento is big news and will impact the market in a number of ways. How exactly – and with what outcome – remains to be seen. As we have seen in the past, the integration of large acquisitions rarely go well, certainly are never smooth, and create uncertainty and risk but also opportunity in the market.
Adobe's bet is a risky one: after missing out to Salesforce and SAP for Demandware and hybris, they felt they had to make a move to round out their offering with eCommerce. Whether Magento will prove to be the right choice remains to be seen. A lot will depend on how well they can integrate the company and realize synergy, both in terms of operations as well as sales momentum. At first glance this seems like a stretch. Various analysts tout Magento as giving Adobe access to both the SMB space, by moving down-market and tapping into Magento's installed base, as well as the B2B market. But I can't think of a single software company that successfully moved from the high-end of the enterprise market to launch a successful SMB offering. Not one. Generally, companies start out serving the lower end and then move up. This is what Magento did successfully and what Shopify is attempting right now. In fact, it could be argued that Adobe did this by acquiring Day and Omniture.
Another challenge will be that the eCommerce software market, like much of the enterprise solution space, is currently undergoing a massive transformation as companies embrace the cloud and SaaS-based subscription models. And there are a lot of eCommerce players with solid solutions on offer, including of course Shopify, but also BigCommerce and recent upstart Core dna, a platform that combines enterprise content management with eCommerce for both B2C and B2B clients. Clients put off by Adobe's move have several alternatives to choose from. At least until they get acquired too.
How to Choose an eCommerce Platform: The Ultimate Guide