Adobe Magento 2 Migration: Is it Worth The Effort?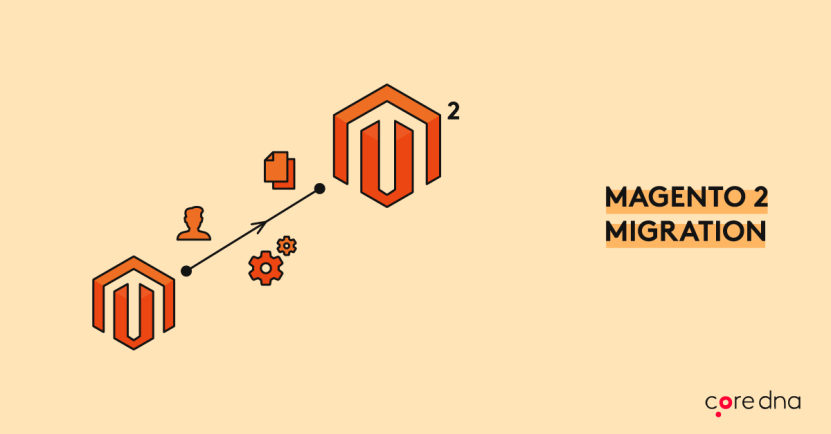 Adobe Magento powers around 9 percent of the world's eCommerce sites — and a great number of those users are at a crossroads:
Should we go through the process of migrating to Magento 2, or should we explore pastures anew?
Following Adobe's $1.68 billion acquisition of Magento, there has been much discussion on how this acquisition could potentially change the entire eCommerce ecosystem. Sure, we can see there is a lot of potential as Magento can now utilize Adobe's cloud technologies and design tools. But at this time of writing, Magento is a standalone eCommerce solution.
And even though Magento 2 is vastly superior to its predecessor, the process of migrating from Magento 1 is tricky and can lead to hair-pulling frustration.
Migrating from Magento 1 to Magento 2.0? Here are the 10 things you should consider before migrating to Magento 2.0:
What is Adobe Magento 2?
Magento 2 is the latest version of an eCommerce platform that is utilized by 1 in 4 businesses. Released back in 2015, Magento 2 was welcomed with open arms from their dedicated fans thanks to its revamped user-friendly interface.
There are three separate editions to Magento 2:
Adobe Magento 2 Open Source (formerly known as Community Edition) — This is the free version that is suited for either small businesses or businesses that want to build from the ground up.
Magento 2 Enterprise Edition — A premium version that is tailored towards medium and large size businesses. It has all the features found in the Open Source edition but comes with added features including extensive management tools and marketing options. Quotes for using this edition starts from $22,000 a year, which is significantly higher than most SaaS (Software-as-a-Service) platforms.
Adobe Enterprise Cloud Edition — This SaaS option eliminates the need for self-hosting and provides the same features as the Enterprise edition. Prices to utilize this service have been quoted much higher than the Enterprise Edition.
Due to cost, many eCommerce brands tend to opt for the Open Source edition. Based on recent data taken from BuiltWith, only 9% of Magento 2 users are using the Enterprise Edition.
Magento 1 vs. Magento 2: What are the benefits of Magento 2?
Magento 1 was initially built as a flexible eCommerce platform. The flexibility was a key defining feature and one reason why Magento 1 became so popular in the first place. But with time, as Magento developers continued to focus on enhancing the flexibility of their eCommerce platform, the user-interface became not-so-user-friendly.
Magento 1 also lacked some crucial features that are found on many rival eCommerce platforms. Features such as performance optimization and mobile responsiveness were missing. And many users were complaining at how their eCommerce site was running slow — leading to loss of business and visitors.
Admittedly, the new Magento 2 platform does have some beneficial features which resolve all of the issues encountered in Magento 1 mentioned above. Some of these benefits are:
1. Improved performance
In comparison to Magento 1, Magento 2 runs, on average, 20% faster. Site speeds have proven to encourage more sales and help sites rank better on search engines.
2. Streamlined checkout process
Magento 1's checkout process consisted of 6 stages, Magento 2 only has 2.
3. Better admin interface
Perhaps the most significant pain point of Magento 1 was their admin interface. Non-technical users experienced a great deal of difficulty in navigating through the platform. Magento 2 introduced a cleaner user-friendly interface where users can find tools and add new product listings much quicker.
4. Mobile friendly
A Magento 1 site could not deliver optimum performance on mobile devices. With 62 percent of customers making purchases via their smartphone, Magento 2 recognized this trend and made mobile responsiveness a priority on their platform.
Even though we can see the superior benefits of the latest incarnation of Magento, the harsh reality is that migrating from Magento 1 to Magento 2 is a time-consuming and challenging task. So this begs the question: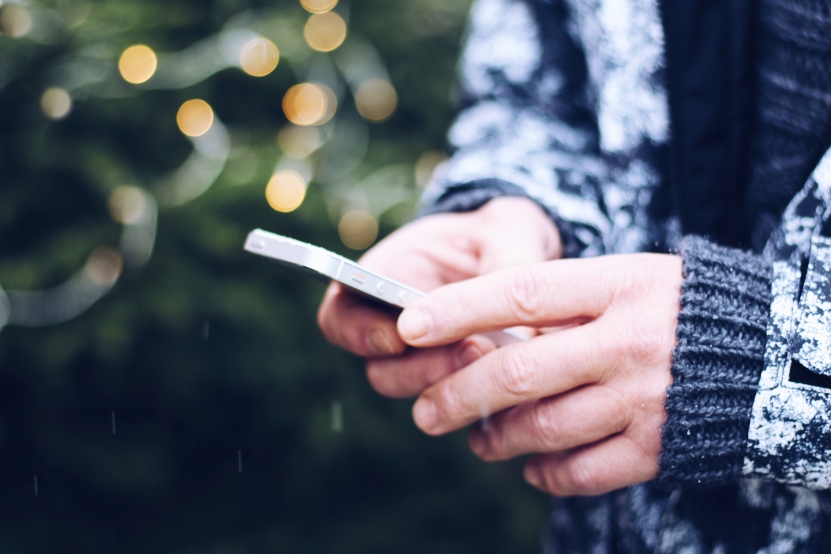 Is Adobe Magento 2 migration mandatory?
The short answer is yes.
Magento 2 has been available since November 2015. But according to Salmon, many businesses are still using Magento 1 — but they won't be for much longer.
That's because, back in February 2017, Magento announced that it would be ending support for Magento 1 in November 2018. However, this was recently extended to June 2020 as long as licenses have been extended to align with that date.
Either way, Magento 1's days are numbered.
The key challenges of migrating from Magento 1 to Adobe Magento 2
In many instances, the move from a deprecated version of software to its newest incarnation is a relatively smooth process. However, the move from Magento 1 to Magento 2 is not an upgrade to a newer version of an old system, but a migration to a different system entirely.
If you're considering migrating to Magento 2, there are some issues to consider before you make the move—and before you put yourself in a position to migrate to Magento 3 in a few years time. Here are the biggest issues to be wary of: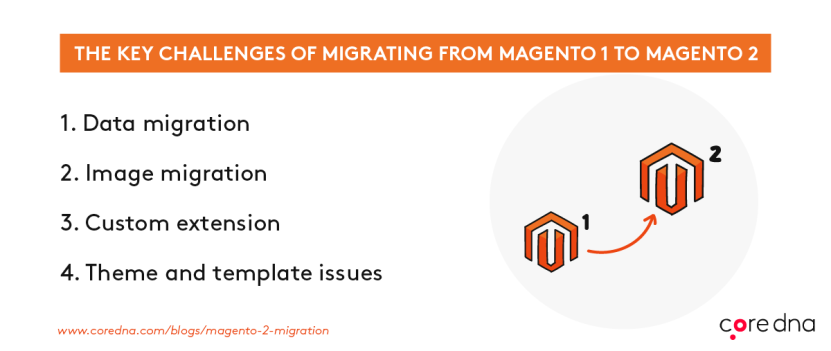 1. Data migration issues
The migration requires that the Magento 1 data be exported and formatted to fit with the Magento 2 database table structures.
2. Image migration issues
Images and media files, including photos, audio files, and video files, must be moved from the old system to the new setup manually.
3. Custom extension issues
For developers who use custom extensions in their Magento 1 system, these extensions will not be supported in Magento 2, so developers will need to rewrite their modules to work with the new system.
4. Theme and template issues
The custom themes and templates that designers develop for Magento 1 will not work in Magento 2, so much of the design work will need to be redone from Square One.
According to the Magento migration overview, the migrating to Magento 2 is "20% larger" than the average Magento 1.x upgrade — and that's not taking the above issues into account. All of these issues mean that you, as a Magento 2 user, will be stuck working on Magento 1 in their live environments, while rebuilding everything in Magento 2 on a development server until these issues are ironed out, which could take months. Or, worse yet, they may be unfixable issues that lead you to re-building custom extensions or abandoning your website template.
Editor's note:
Those issues can resolve themselves when companies migrate from Magento 1 to Core dna. The Core dna CMS uses
headless architecture
, which separates the front-end presentation from the back-end content, making it easier to migrate the data and well-suited for eCommerce applications. The user-friendly interface and API-based environment make it easier for developers to create their own plug-ins and extensions, in any language they choose.
10 things you should know before migrating to Magento 2
Magento 2 migration is a big step, and while there are plenty of good things to say about the Magento platform, there are some things you should know about the migration process before you begin.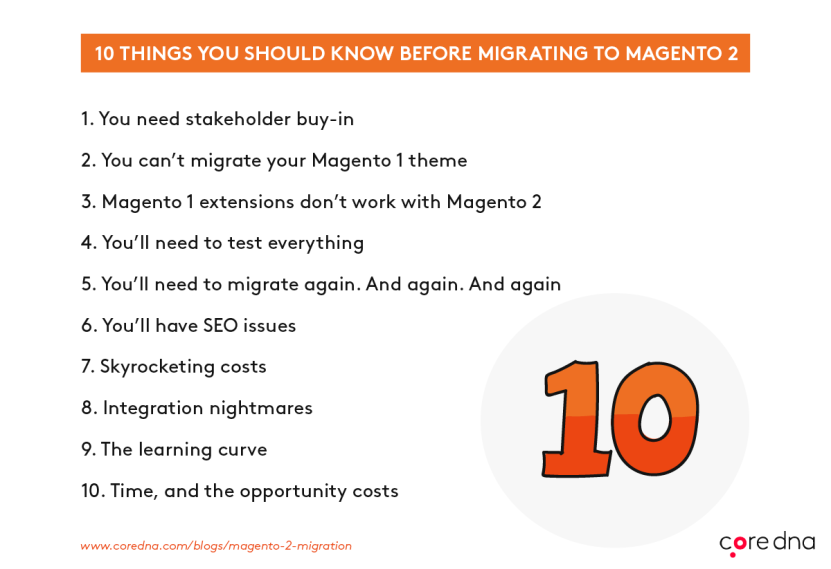 1. You need stakeholder buy-in
Make no mistake; Adobe Magento 2 migration won't be quick, easy or cheap. To develop any project, you need to obtain a buy-in from all key stakeholders. This includes senior management who will sign off on costs right through to operational staff who need to be trained in using the new admin interface.
A dedicated project team will also need to be created to oversee the migration and to deliver correspondences to senior management and staff.
But perhaps the most crucial buy-in that you need to acquire are the developers, especially those who have worked with Magento in the past.
Developers who have previously migrated to Magento 2 using the Magento Data Migration Tool have commented on how the migration process was time-consuming. Some developers had even treated the migration process as "a complete rebuild from scratch".
2. You can't migrate your Adobe Magento 1 theme
Themes provide the structural layout and design of your eCommerce site. When you migrate to Magento 2, your old Magento 1 theme will not work. The frontend templates and coding are different, and the migration tool is not able to convert the coding embedded in your Magento 1 theme.
Developers will have to create a new theme for Magento 2. And depending on how much customization your previous theme had, it could potentially create unwarranted hassle for developers.
Alternatively, you can avoid this hassle and buy and install a Magento 2 theme from their marketplace. But in doing so, developers will still need to make adjustments to ensure the new theme performs to your requirements.
3. Magento 1 extensions don't work with Magento 2
Extensions make up the essential components which provide new features and functionalities to your eCommerce site. And just like themes, Magento 1 extensions will not work on Magento 2. Developers will have no choice but to create a new extension from scratch or resort to purchasing an extension that performs a similar function.
If your Magento 1 site has many extensions, you will need to undertake the painstaking process of going through each one and decide which ones are going to be relevant to your new Magento 2 site. This is the only way to minimize the amount of time and resources your developers will need to create new extensions for Magento 2.
And with the marketplace for Magento 2 extensions still growing, developers are increasingly likely to create their own extension since a suitable replacement extension is not yet available.
4. You'll need to test everything
The work won't stop once you migrate, because you'll need to test everything from payment processes to any custom code you've previously implemented. How long the testing phase will take is entirely dependent on the size of your eCommerce site.
You also need to consider who is going to be assigned to run the test. It is often difficult to get operational staff to conduct formal testing of an eCommerce platform — since they are busy with their day-to-day duties and they are also not professionally trained testers. No doubt, you will need to assign a significant amount of time and resources to undertake the testing phase.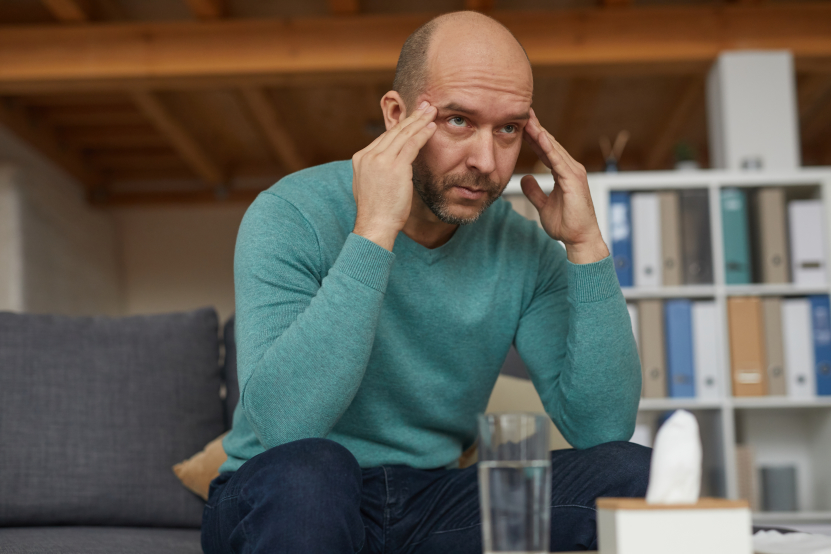 5. You'll need to migrate again. And again. And again
The fact of the matter is, Magento users will come to face this migration migraine every few years. Magento will soon release Magento 3, and in time, there will be no support available for Magento 2. And this leaves users with no choice but to leave Magento 2 and start all over again on a different platform.
And this will be a common occurrence for Magento Open Source users. It will be less hassle for Enterprise Cloud users since server maintenance and updates are taken out of your hands, but are you willing to pay for something more than a native SaaS solution?
And would an affordable SaaS solution be a better choice right now so you can focus your time and money on innovating and creating great content across various channels?
6. You'll have SEO issues
Another aspect of the migration to Magento 2 occurs when re-indexing the site to the new database structure. This restructuring can lead to lost pages and SEO problems due to changes in URL structure, or due to certain pages and content being left out of the migration process.
Marketers, brand managers, and SEO experts may see much of their effort under Magento 1 go up in smoke when the site data migrates to the Magento 2 database structure. This loss of search engine traffic can have serious adverse effects on the site's visibility, and could cost the site owner thousands, even millions, of dollars.
Editor's note: The Core dna platform supports an effective and easy-to-use SEO strategy. Core dna has a set of SEO tools that can help sites achieve high rankings on Google's search engine results pages. These tools include canonical tagging, customizable URLs, and image optimization.
7. Skyrocketing costs
While Adobe Magneto Community Edition (CE) will still be free to use, the starting annual licensing fee for the Enterprise Edition (EE), upon which many businesses depend, has risen from $18,000 to $22,000, and can be as high as $125,000. According to at least one report, hosted versions of Magento Commerce can range from $40,000 to $190,000 per year.
The licensing fee also does not include the cost of migrating systems. Expenses such as creating new extensions, designing new templates, and reformatting the database tables can turn an upgrade into a boondoggle, drawing away resources from essential projects, just to get the site ready for deployment in the new environment.
Editor's note:
The Core dna platform allows you and your stakeholders reduce their total cost of ownership with
monthly subscription fees
. This pricing model eliminates licensing, maintenance, and patch-in fees, as well as doing away with up-front hardware costs. Core dna users pay by the month, without a lock-in contract, and only pay for what they use.
8. Integration nightmares
Most eCommerce systems rely on connecting with other systems to deliver their optimal results. These systems must communicate with product databases, payment processors, content management systems, and customer relationship management (CRM) software, as well as numerous other platforms. While your in-house developers may have created extensions to allow Magento 1.x systems to connect with systems such as CRM, marketing, and accounting platforms, your developers will have to rebuild those extensions from scratch to get those same platforms to work with Magento 2.x systems.
Editor's note:
The Core dna platform lets developers communicate
with any other platform through API calls
. This process allows you and your stakeholders to select the best solutions for each of their other platforms, such as payment processing, accounting, marketing, and CRM, all without the need for additional development, and all within the same content management system. This architecture also enables you to "
future-proof
" your CMS and eCommerce systems, as Core dna enables sites to deliver content to a wide range of devices and touchpoints—even those not on the market yet.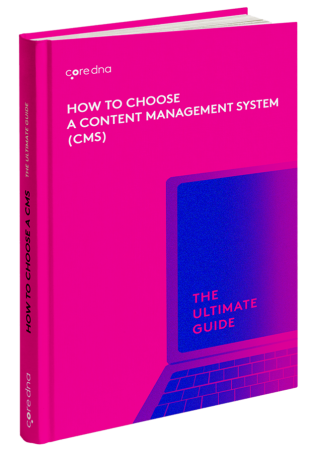 How to Choose a CMS: The Ultimate Guide (With Bonus Checklist To Ask Your Vendor)
The definitive guide to choosing the right CMS for your business plus bonus questions and checklist to ask your CMS vendor.


9. The learning curve
As with any new system, one of the many hurdles that firms encounter when migrating from Magento 1 to Magento 2 is the learning curve. Since Magento 2 uses some relatively new technologies, most users may not be familiar with how it works from the start. This issue can lead to steep learning curves, both for developers who need to create new extensions to integrate the system, and for marketers who need to create content for it.
Editor's note: As both a CMS and an eCommerce platform, Core dna has a much smaller learning curve. The intuitive user interface and easy-to-follow workflows allow both developers and marketers to get up to speed on Core dna much faster. Developers will have a smoother experience writing API calls to the various components, while marketers will use the WYSIWYG interface to craft outstanding content.
10. Time, and the opportunity cost
The single most important resource anyone has, let alone any business, is time. It is the one resource that is non-renewable and irreplaceable. Migrating from Magento 1 to Magento 2 can be a time-consuming affair. Here's how the time can stack up:
Time spent by developers creating new extensions.
Time spent by marketers crafting new templates and themes.
Time spent by database administrators moving the data from the old format to the new one.
Time spent by project managers overseeing the migration process and trying to control "scope creep".
Time spent by other departments testing, debugging, deploying, launching, and propagating the new system.
And here's the kicker; if you do finally complete your migration process, will you ever truly work out the opportunity cost? If the process takes three months and a team of developers, it's difficult to fathom what else those resources could have been put towards.
Editor's note:
Core dna was built to save you time when it comes to migrations and updates. The migration process to a
decoupled CMS
with eCommerce capabilities can be much easier and more intuitive than the same process with Magento 2, plus, there's no need to migrate to any new version at any point in the future. Core dna also comes with over 80 integrated applications that developers can work with through a single user interface, as well as training, consulting, and 24/7 support at no additional cost.
Migrate, or replatform? That is the question
Oh, and if you're wondering if a Magento migration sounds easier than totally replatforming to another CMS, think again. Here's what John Forberger, the renowned eCommerce PR agent and Founder of Forberger Communications has to say about Magento's migration fiasco: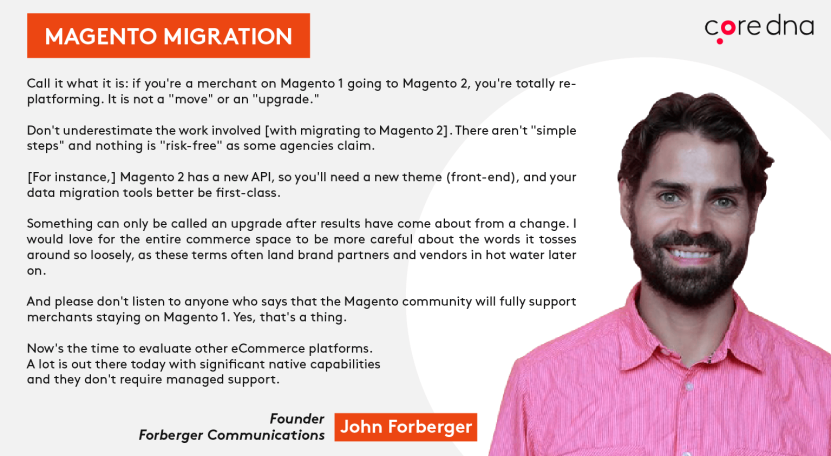 Psst! We know of another way...
Replatforming to a SaaS (Software as a Service) solution is actually the smart choice in this scenario. As a Magento 1 user, you're already experiencing the pressure of having to migrate — and you'll inevitably feel the same way in a few years when Magento 2 also becomes old news.
With a SaaS, you never have to replatform or migrate. Instead, the CMS gets updated frequently without downtime, allowing you to completely focus on the growth of your company.
With SaaS, it's all seamless, cloud-based and built to empower the growth of your business, rather than hinder it.
inline form