Future of eCommerce: 7 Trends to watch for in 2023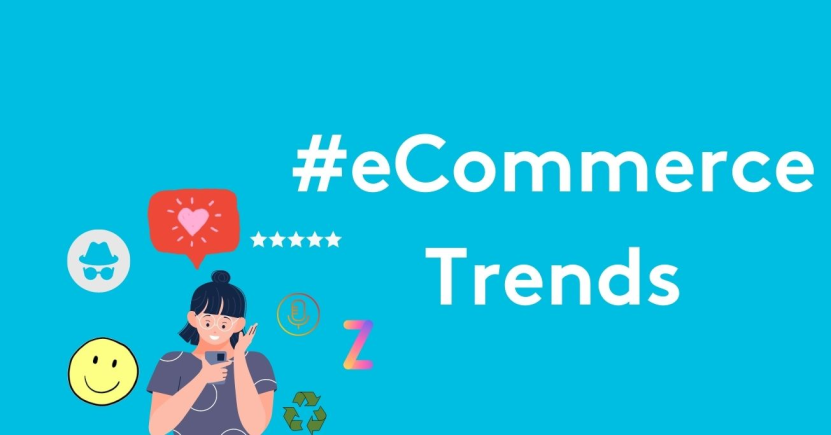 Every year comes with its new set of innovations, adaptations and strategies.
In 2023, the change in consumers behavior and expectations will be even more noticeable and will drive eCommerce businesses to rethink their strategies.
With a new generation of online shoppers gaining more grounds every year, they impose new eCommerce trends onto marketing and sales teams.
Social commerce, mobile shopping, digital experience and sustainability will be the top eCommerce trends and buzzwords for 2023!
Key takeaways
Gen Z values and expectations are transforming eCommerce.
Every business should embracing mobile commerce
Social commerce should be an inherent part of your eCommerce sales strategy.
More human and real brands will outgrow their competitors.
Claiming sustainable and socially conscious is not enough, brands need to be more transparent with their practices.
Omnichannel platforms will help you achieve positive results.
eCommerce Trends #1 - Gen Z imposing their own values on Brands
Gen Z is the post-millennials, a generation born between 1997 and 2012 and it is already starting to have a significant impact on how the world works.
We can sense it everywhere, from voting poles to shopping habits.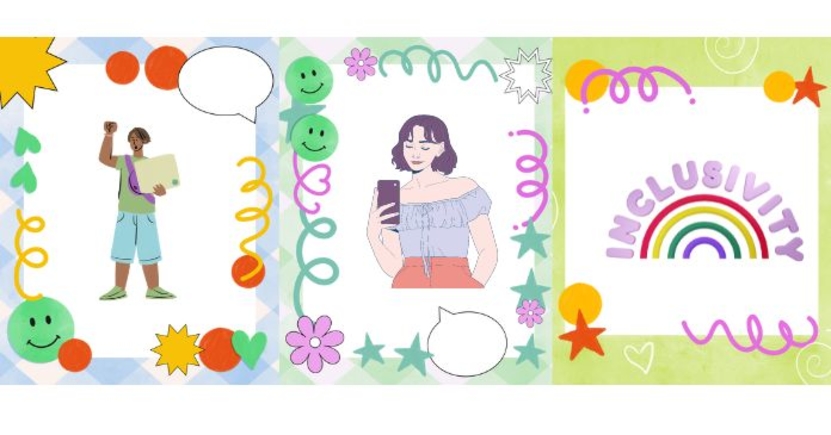 Here are a few ways that Gen Z is determining the top eCommerce trends:
Digital natives expect speed and convenience: Gen Z expectations in terms of speed and convenience are more extreme than their predecessors. They expect real-time communication on any device they are one - whether it is while online shopping or on social media.
Mobile first generation: Gen Zs cannot remember the world without smartphones. It is only predictable that they expect a seamless mobile shopping experience. Having a mobile first strategy can help online businesses thrive within this community.
The birth of Social Commerce: Gen Zs are social butterflies. They spend a lot of time on social media interacting with friends, family, influencers and brands. Instagram, Pinterest and Tik Tok are their new search engines and that is where ecommerce brands need to invest.
They care about our planet: Sustainability takes the spotlight when it comes to Gen Z. It is after all the generation of Greta Thunber. They are more environmentally and socially conscious and are looking for brands that share the same values and that have a sustainability strategy.
Tailored content: Gen Z expects a personalized online shopping experience and are more likely to engage with brands that offer tailored recommendations and experiences.
Overall, Gen Z is driving the eCommerce industry towards convenience, social media integration, sustainability, and personalization.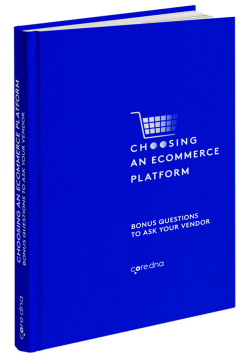 Guide: Choosing an eCommerce Platform
Definitive guide to choosing an eCommerce platform.
eCommerce Trends #2 - Mobile Commerce or m-commerce
Mobile devices have become an extension of who we are as people.
They wake us up in the morning, they keep us up to date with the news, they help us stay in touch with friends and family so it is only natural that we can shop on these small devices too.
Mobile commerce or mobile shopping, has already transformed the way people shop online and make purchases, and it is only going to evolve and become an even more important part of the commerce landscape in the future.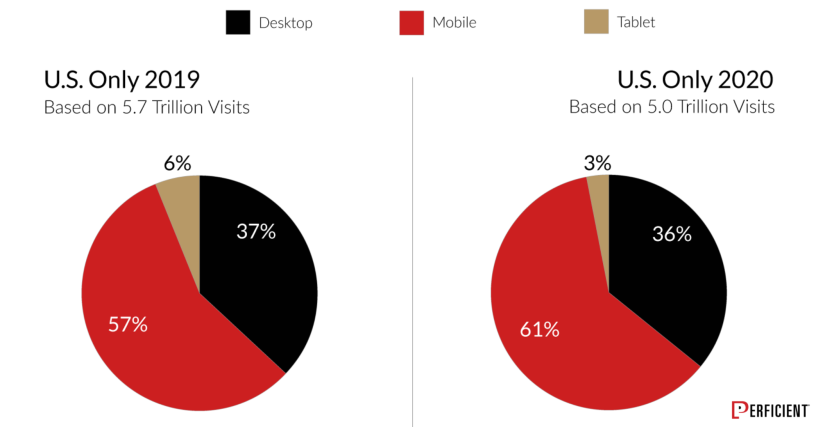 Desktop vs Mobile and tablet usage US vs global
Meeting customers where they are will help you create more relevant experiences and will have a positive impact on your business:
Increased conversion: 1 in 5 smartphone users spends upwards of 4.5 hours on their phone everyday. By creating relevant and personalized content, brands can take advantage of that time and engage with consumers in less formal environments.
Fast checkout: One click checkout and mobile payment options, such as Apple Pay and Google Pay, are already popular and are likely to become even more widespread in the future. This makes it easier and more convenient for consumers to make purchases using their smartphones.
Enhanced online shopping experiences: Mobile first approach should be a must by now. Business offering a good UX on mobile will definitely be winning in 2023. this could include things like personalized recommendations, augmented reality shopping, and other interactive features.
Increased security: People are more and more aware of all the fraudulent activities linked to online shopping. Offering a good experience also means making sure your site is secure and will protect users against fraud and data breaches.
Voice search: As the use of voice search continue to increase in 2023, business should make sure they have a CMS ( content management system) that can help them create a true omnichannel strategy to distribute their content.
Overall, mobile commerce is likely to continue to evolve and become an increasingly important part of the retail landscape, offering consumers more convenient and personalized online shopping experiences.
eCommerce Trends #3 - Social Commerce
Social commerce has become and inherent part of eCommerce. Most brands have a social store or shoppable posts but it is now time to go further and create real social selling experience.
Social media as a search engine: It must not be a surprise that people use social media as a search engine. Hashtags allow brand to use the relevant keywords as you would with google to index their brand and product. What makes the difference in social commerce is your visual strategy. Social medias are visual search engine and standing out means you need to be creative and different.
Influence but be real about it: Influencer marketing has had its ups and down in the past years. People are growing tired to random famous people trying to sell them things. They will be more engaged with a peer or friend. This means brands should invest in creating content for smaller groups of people but with higher engagement.
Shoppable posts: Many social media platforms, such as Instagram and TikTok have online shopping features that allow users to purchase products directly from posts, story or live shopping. Brands should experiment with all different avenues to see which one works best with their audience or simply create a poll to get feedback.
Social customer service: if people use social. media to make purchases, brands should also offer an avenue for customer support on those channels. Customers should be able to use social media to ask questions or raise concerns, and give feedback. eCommerce businesses can use it to respond and resolve issues in real-time.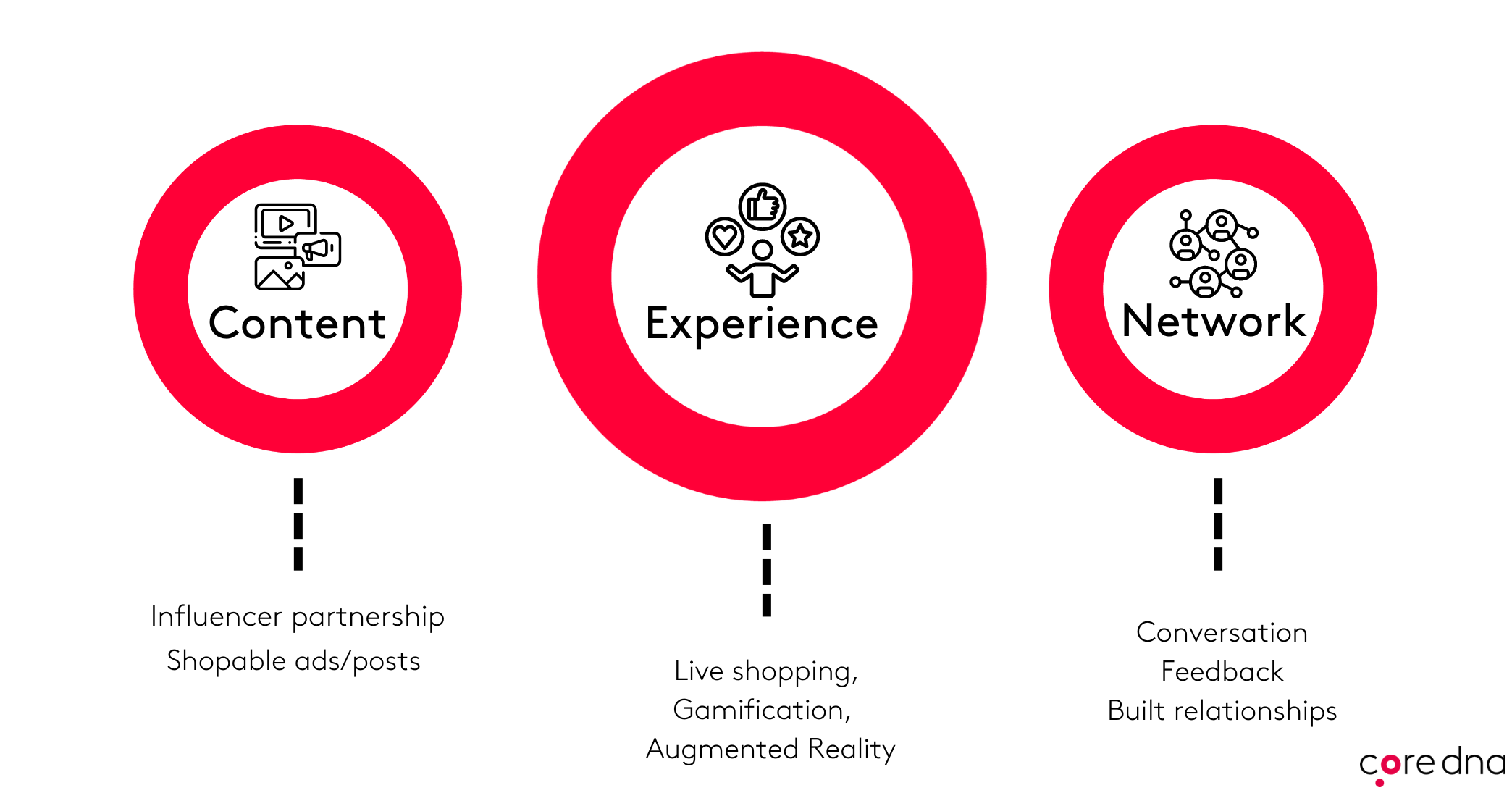 eCommerce Trends #4 - Create the digital experience they deserve
On digital platforms, the customer experience is always evolving.
Having a customer-centric approach and creating a seamless and enjoyable user experience are what matter in today's omnichannel, connected, and tiktok world.
A more human experience: There are no users, only people. Your audience should be treating not as a number or user but rather as people interacting with your brand. eCommerce businesses should rework their online strategy around the framework that the brand is serving humans. This will push to consider the intention of the person on a site, what their end goal is and how you can help them achieve it. These new questions will help create more compelling experiences.
The return of anonymity: With the end of third-party cookies and the rise of web3, their is a clear thirst for anonymity and the rebalance of powers when it comes to data. This means that brand will have to try harder to create first level relationships with their audience.
Omnichannel Customer Success: The idea of Customer Service has transformed into Success to highlight the relationship we are creating with our customers. Creating an omnichannel customer experience starts with the tools at your disposal. You'll need to utilize a CRM system to help you organize your customer information in one central place and allow you to act on it.
eCommerce Trends #5 - Social Media is a digital experience of its own
With the rise of social commerce, the customer journey can start and end on social media.
Brands must make sure they create a social media experience that offers a positive journey to people and that reflects their values.
From Facebook to Bereal and Tiktok, brands need to be where their people are and interact in a genuine, creative and compelling way.
Immersive experiences using AR and VR technologies can be unique to each individual.
For example, virtual try-ons bridge the gap between the physical and online store: smart mirrors enable virtual try-ons while see-in-your-room apps allow furniture to be virtually placed in homes for preview.
While these technologies are still being perfected, their future is promising.
eCommerce Trends #6 - Sustainable and conscious customers
Sustainability is no longer reserved for a few brands.
In fact, changes in the economic, cultural and social landscape in many countries worldwide have shifted the focus towards making products that protect the environment.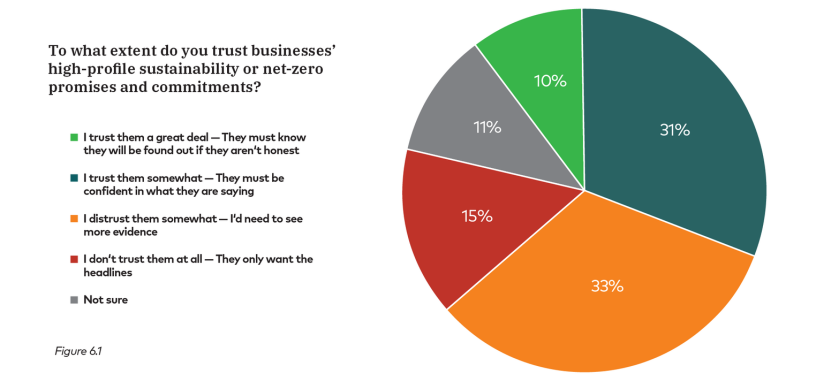 Source: Politico
Brands such as Amazon have taken the pledge towards sustainability, and other eCommerce brands are likely to be following suit as humans look for ways to reduce waste and preserve the earth for future generations.
Green consumers are also flexing their purchasing power, with 65% of buyers wanting to make purchases from brands that aim for sustainability according to the Harvard Business Review.
How to embrace this trend?
Analyze your current products to determine if they are being made through sustainable processes or with sustainable materials.
If they aren't, consider making changes to adopt a more sustainable process by reducing the amount of packaging waste or outlining ways for your customers to recycle your products when they're finished with them.
Align your brand with a charitable organization that gives back to the environment.
Just like choosing an influencer, your brands can benefit from working with each other, provided that they ethically aligned.
eCommerce Trends #7 - Hybrid platforms drive connected commerce
Over the last few years there has been a quiet revolution in both content and Commerce platforms.
Headless or API first platforms offer customers a new level of flexibility and connectivity to drive their digital transformation.
These platforms offer two distinct advantages from the incumbent systems.
Content flexibility - the ability for you to create content the way you or your business understands it.
Content can be composed and structured like lego blocks, allowing you to define the information once and reuse it everywhere.
This makes it easier for organizations to build omni channel experiences using just one platform.
API first - With the introduction of Application Programming Interface APIs platforms an opening up all the functionality for developers to use to create an integrated experience within their own or 3rd party systems.
Any feature on a headless platform can now be delivered or customized by developers to create exactly what the customer needs on a frontend or backend system.
External systems can be integrated with the headless platform through the use of APIs making it easier to transfer content or execute processes.
Guide: eCommerce Trends 2023
37-pages of the latest eCommerce & marketing strategies to succeed in the upcoming year!
From the rise of mobile shopping apps to the growth of social commerce and augmented reality experiences, there are many different ways that people shop today.