4 Biggest Trends in eCommerce Fulfillment in 2023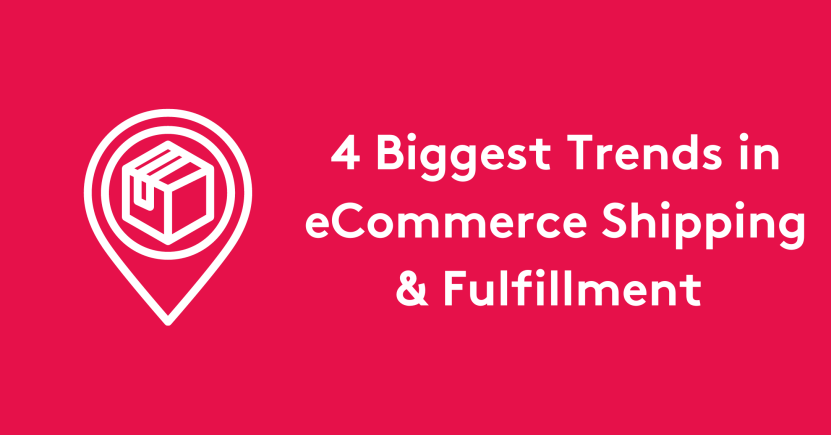 Just a few years ago, the term "supply chain" was strictly used in the world of business. Now, after years of disruptions, tight labor markets, and the evolution of consumer shopping, everyone is a supply chain expert. These trends have reshaped retail, and today it's no longer enough to simply provide quality products. Shipping and fulfillment are now just as crucial to creating value for your business as your products and services.
Online businesses are quickly adapting the shipping and fulfillment process to prevent future upheavals. New trends are transforming how consumers shop and businesses operate. To help you thrive in this new landscape, we've compiled vital shipping and order fulfillment trends the most innovative retailers are adopting.
Key Takeaways
Reliable shipping and fulfillment can make or break an eCommerce brand.
Flexible shipping and fulfillment operations are becoming increasingly popular to create an omnichannel shopping experience.
Fulfillment, and shipping is necessary to make data-driven decisions for your eCommerce business.
eCommerce shipping solutions are more diverse that ever for the benefit of both the businesses and the customers
On this page:
Shipping and fulfillment - Definition and difference
The eCommerce marketplace is exploding in value largely thanks to the number of fast, convenient, and reliable shipping and fulfillment options that delight and convert consumers into regular online shoppers.
eCommerce fulfillment is the part of your retail operation that delivers your products to customers who shop online. It's among the most critical aspects of the customer experience because reliable shipping estimates and arrival times influence whether a customer will want to shop with your brand again.
Your responsibility doesn't end once a customer buys from you. After they place an order, you have to ensure it gets from your warehouse to their shipping address as quickly as possible - and in one piece. A comprehensive fulfillment strategy requires selecting the best provider for your eCommerce business and customers.
Your shoppers need regular updates about the status of their shipment, especially at a time when disruptions and delays are more common. Reliability, transparency, and consistent communication are vital parts of the customer experience that will keep them repeatedly returning to shop with you.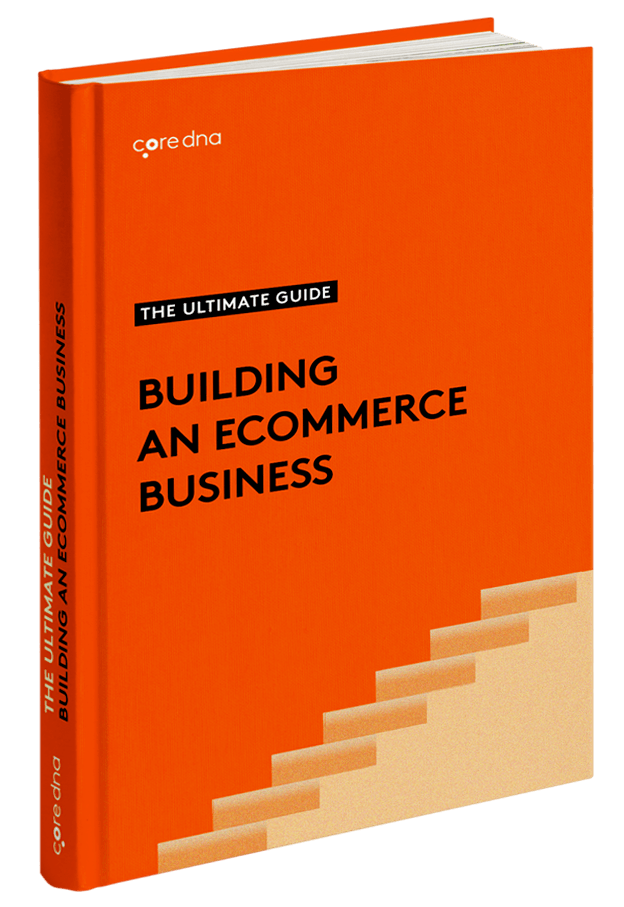 The ultimate guide to growing & scaling an eCommerce business
Everything we've learned throughout our 18+ years journey in a 30,000-word PDF guide.
4 flexible fulfilment trends to implement
Free shipping might seem like the holy grail, but for a lot of businesses offering free shipping on small orders will impact their margins greatly. Offering multiple shipping might be the answer to compete with the "I want it now" mentality and by giving customers power to choose what suits them best, it reduces the chance of an abandoned cart even without free shipping,
More retailers are implementing more sophisticated logistics capabilities to provide flexible fulfillment in the wake of recent supply chain disruptions. This method allows businesses to respond better to fluctuations in demand while protecting against product cancelations caused by inventory shortages.
With flexible, Omnichannel fulfillment, eCommerce companies allow shoppers to choose how they want to receive their orders. Flexible fulfillment and shipping trends that are gaining traction include the following:
BOPIS (buy-online-pickup-in-store)
This trend gained momentum during the Covid-19 pandemic in response to shoppers heading to stores only to find shelves picked over. This approach benefits retailers, allowing them to integrate the online and in-store experience and offer customers the most convenient shopping experience. BOPIS ensures customers can find the products they want and don't have to worry about paying shipping fees.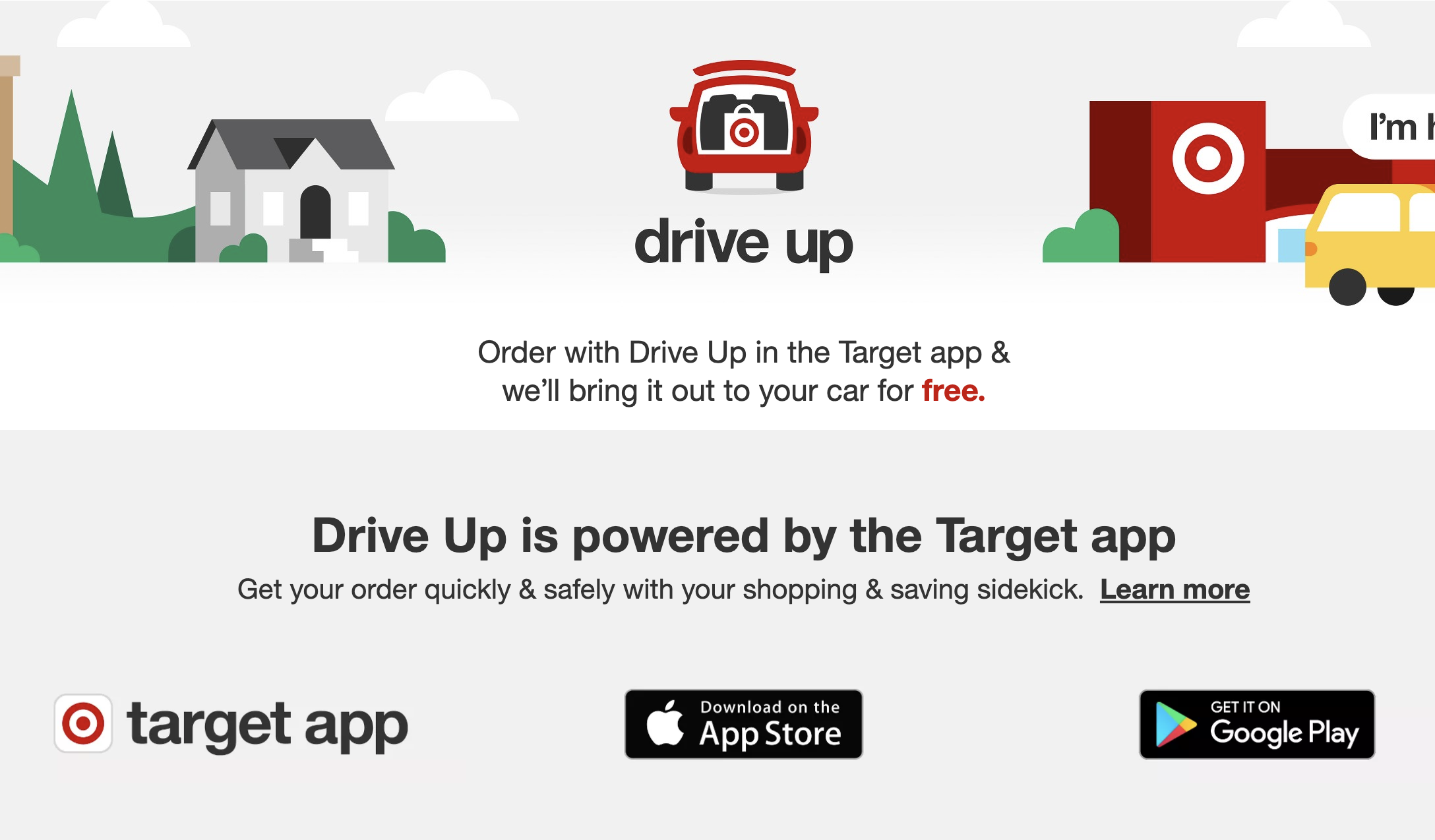 Target has offered BOPIS to customers for years. Using Target's Drive Up, customers can peruse thousands of items in Target's app, make a purchase, and can expect a same day pick-up. The customer has to drive to the store, park in the designated spot, and an employee will bring the order out to the car for a curbside pick-up. This is the ultimate convenience and a perfect option for customers who don't want to wait for delivery.
ROPIS (reserve-online, try, buy and pick-up-in-store)
What sets ROPIS apart from BOPIS is that it allows customers to reserve items online without paying immediately. ROPIS is especially useful for customers making larger or luxury purchases like furniture or jewelry. Reserving it online before committing to a purchase guarantees the item will be available in-store while allowing customers to see and test it before buying, thereby reducing returns of big-ticket items.)
Although this technique adds risk for retailers, if you are dealing with luxury customers, this has to be part of your absolutely impeccable customer service. Despite the risk, the flexibility this option provides customers is appealing and an excellent tactic for securing repeat buyers.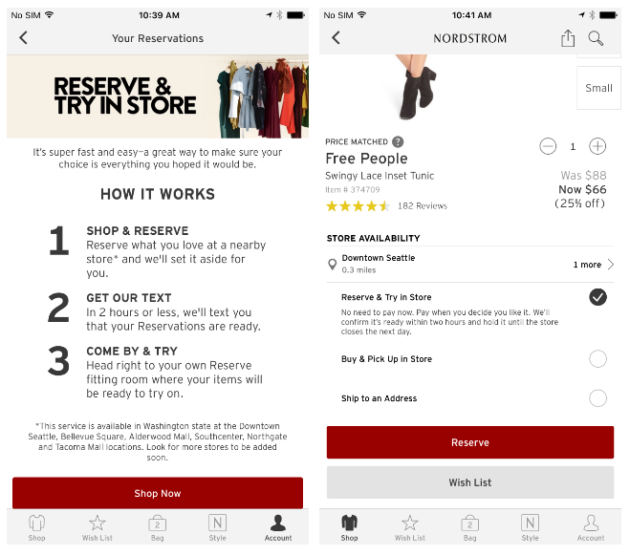 Local and same-day deliveries are essential for fulfillment operations alongside in-store shopping or pickup. Through this method, sorting centers can reduce retailers' costs by fulfilling orders in local stores and sorting them for local deliveries. More businesses see this as a thoughtful shopping experience for their local customers that can generate sales.
Target has recently doubled down on its regional approach, finding that fulfilling online orders from nearby stores save the company about per package compared with shipping them from big distribution centers.
Warehouse pickup
If flexibility is the name of the retail game, expect more companies to follow the example of the Kaiyo marketplace. Kaiyo is a secondhand furniture retailer that offers full-service delivery to shoppers.
They also allow shoppers to visit their warehouses to pick up purchases directly, eliminating shipping fees for expensive items. Flexible fulfillment can be about more than cost and convenience.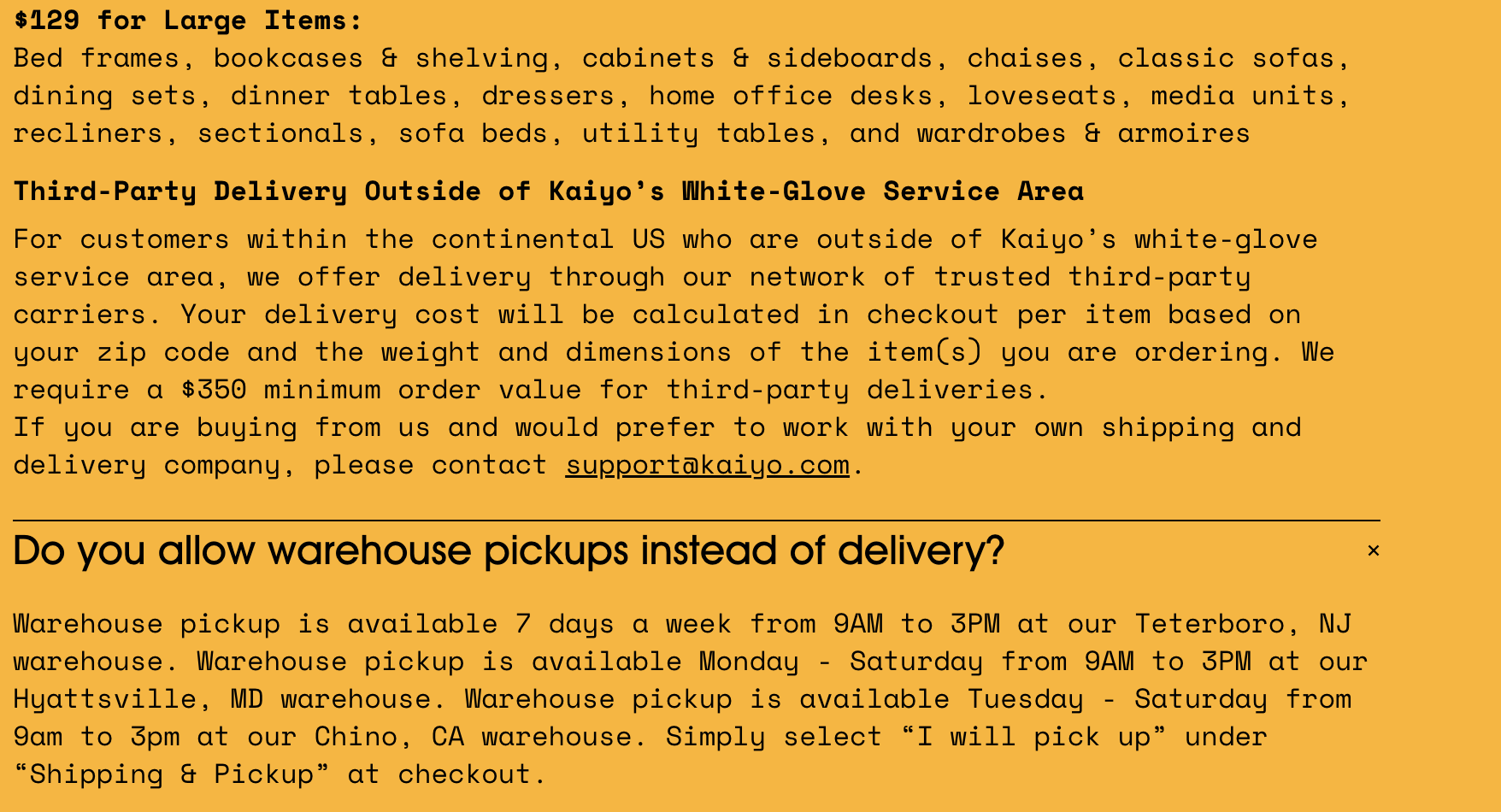 More customers are prioritizing sustainability in their shopping journeys. To meet their needs, Amazon allows shoppers to adjust their shipment date so multiple items can be shipped in fewer boxes. It may not seem like a big deal, but this kind of customer-oriented flexibility is helping brands stand out in an increasingly competitive eCommerce environment.
How to create a shipping and fulfillment strategy
Competing in today's eCommerce landscape requires a customer-oriented approach to your entire business. Your goal should be to provide a welcoming, straightforward and flexible fulfillment experience and allow customers to shop how they prefer. Accomplishing this can increase customer engagement, make you more competitive, and drive profits to your business.
Here are five tips for building a successful, seamless shipping and fulfillment strategy:
1) Flexibility
As discussed above, retailers that attempt a one-size-fits-all approach to eCommerce are bound to fail. Customer expectations will only rise as they continue demanding personalized shopping experiences. Order tracking is a great place to start, allowing customers to access real-time data about their purchases. You can even take it further and send personalized updates via email, text, or app notifications.
Additionally, amassing shopper data to build shipping profiles for your customers is an excellent way to customize the shipping experience. Collecting birthdays, member status, and shipping preference make it easier to take personalization to another level.
2) Choose the right fulfillment company
If you sell most of your products through Amazon, you can simplify operations and let it handle your fulfillment needs. If branding is essential to your success, you want to choose a company that offers branding options instead of delivering your products in generic brown boxes. The fulfillment partner you choose will be crucial to your company's success, so choose the option that best fits your needs.
3) Prioritize sustainability
Flexible fulfillment increases complexity, but as Amazon is proving, retailers can still minimize the environmental cost of doing business while delivering quality customer service. It's increasingly essential that warehousing and transportation capabilities mitigate the impact on the environment, whether it's through condensed boxing or localized delivery. As customers become more eco-conscious, it's an excellent way to connect with their values and build brand loyalty.
4) Refine your shipping process
The critical factors to consider and refine within your shipping process include the following:
Product size and weight
Maintaining real-time data regarding your products makes it easier to give your customers accurate delivery pricing.
Shipping rates and options
Again, there is no one-size-fits-all approach to eCommerce. How you decide the cost of shipping your products has everything to do with what you sell, where you sell, and who your customers are. Some businesses eat the shipping costs, while others include them in the final order price. Furthermore, in the age of flexibility, you want to provide multiple options to your customers in the form of same-day, express or standard shipping.
The level of service you provide will also become inextricable from your brand. If you're a luxury furniture retailer, you might want to consider white glove shipping, where you're responsible for putting together the product upon delivery.
Packaging
If you sell breakable products, you want to prevent damage during shipping. At the same time, overpaying for packaging can quickly eat into your bottom line. Finding the balance can be challenging but is necessary to succeed in eCommerce.
5) Leverage data
The success of the fulfillment strategies hinges on your ability to see how all your business operations are performing. In eCommerce, that means comprehensive, real-time visibility to into how your customers are shopping with you and how your fulfillment is functioning.
What channels are customers using to shop with you? What delivery orders are on what trucks? What products are out of stock?
You must be able to answer these questions and more at any time. eCommerce relies on platforms that collect this information so businesses can make data-driven decisions. Retail utilizes artificial intelligence and machine learning technologies to advance everything from marketing to warehousing and transportation capabilities. For eCommerce companies, data is imperative, not optional.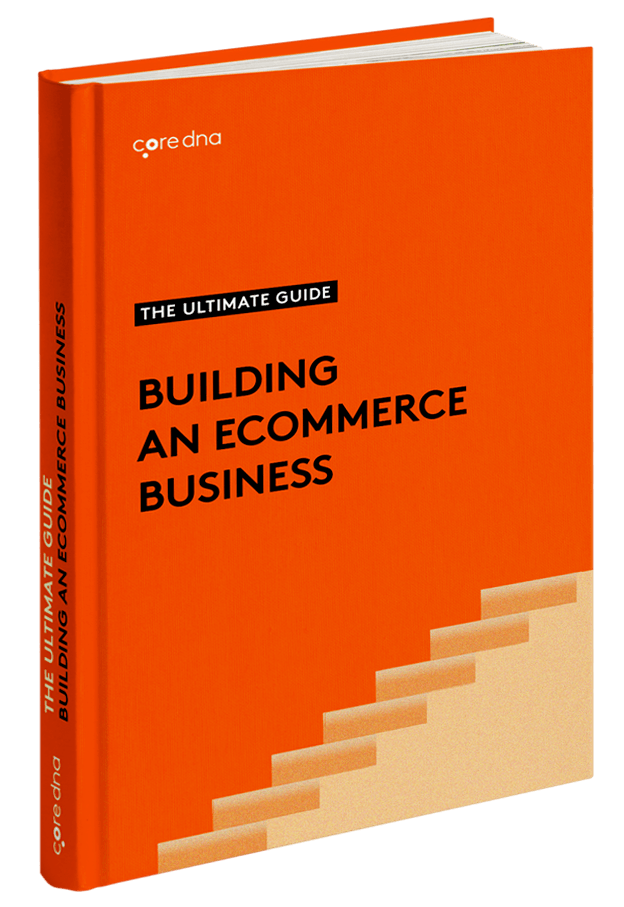 The ultimate guide to growing & scaling an eCommerce business
Everything we've learned throughout our 18+ years journey in a 30,000-word PDF guide.
Finding shipping solutions for Core dna clients
Let us tell you a little story.
"While catching up with a friend this week end, she shared how frustrated she was with Ikea. She wanted to place an online order for store pick-up, but only half of the items in her cart where available in the store near her.
The only solution for her was to place 2 separate orders. First an order for pick up with 50% of the items in her cart and then placed a second for delivery.
This means she had to investigate which items were available for pick-up, save the ones that were not and then put them back in her cart for the second order, all of this while "enjoying" twice the full checkout experience. As someone who is in the business of creating beautiful digital experiences - this seems insane .
Especially when we just worked with an Australian client on solving this exact conundrum.
There is a solution out there so why are online businesses not taking advantage of it?
This post is to let you know you that you can do better for your customers.The Core dna team has worked hard to create a checkout system that allows businesses not only to split shipping depending on store or warehouse availability but also split it between pick-up and delivery.
This gives your customers total control and freedom of creating the checkout experience they want. I know that while you are reading this, you love the idea, I love it, anyone in their right mind would love it.So why is this not the norm?
We ask ourselves the same question. With more than 70% of carts getting abandoned, you would think companies are investing more into their checkout experience but I guess not. At Core dna we are proud of our customers who are trying innovative approaches to customer experience and not afraid to push the boundaries of what is into what could be.
So if you are interested in knowing more about what we do, check us out at Coredna.com or if you need our help or consultation, don't hesitate to reach out to me."