12 Common B2B eCommerce Challenges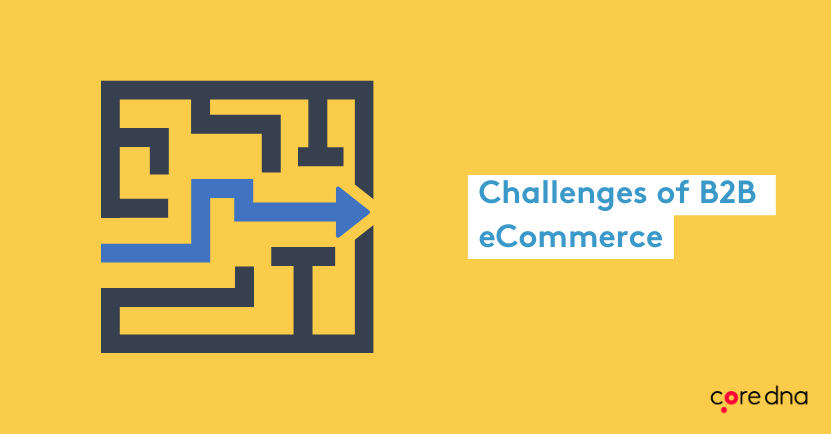 Owning a business is easy - said no one ever. However, B2B business owners are frequently faced with challenges that other retailers aren't often burdened with. That said, B2B eCommerce is booming. The global B2B eCommerce market is expected to grow to reach USD 25.65 trillion by 2028. As more B2B business owners find their niche selling online, the competition is getting fierce.
If you're ready to jump into B2B eCommerce, it's good to be aware of some of the challenges you may face to better understand how to overcome them. So we're sharing some issues you could run into and giving you tips on how to crush the competition.
In a rush? Check out our 12 Common B2B eCommerce Challenges:
1. The Customer-Buying Process is Involved
Compared to B2C, B2B buying is in a different realm. The B2B buying process involves a lot of decision-makers, with some buying groups consisting of 6 to 10 people. Transactions take more time due to a larger volume of stakeholders, procurement/onboarding processes, and payment requirements. Each person has a specific role and responsibility. Depending on the value of the purchase, a sale could take a lot longer than simply clicking the "add to cart" button.
The B2B purchasing workflow can be a lot to manage. This is where efficient back-office management is a life-savor. Automated processes relay the information workers need to do their jobs.
2. Shipping and Warehousing
As a B2B eCommerce business, you don't have to pay for physical retail space, but you do have shipping and warehousing to consider. Orders can be fulfilled from multiple warehouses, and determining where to ship from while maintaining accurate inventory can be a challenge. Also, customers may have different shipping needs, including shipping through various vendors or drop shipping capabilities.
Another thing to consider is fulfillment. You can either invest in warehouses and ensure your current and potential buyers are within reach or use third-party service to reach your customers for you.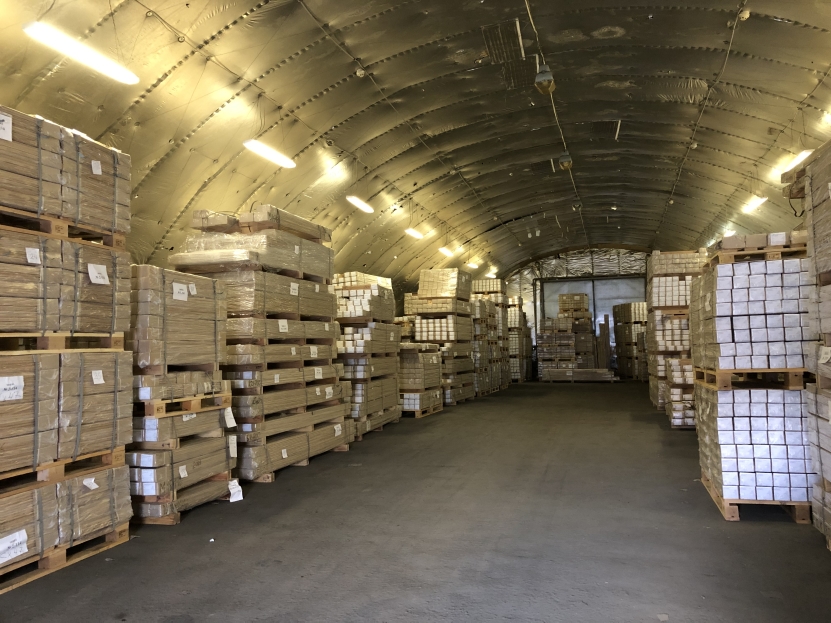 3. Personalization
There's an ever-increasing need to demonstrate an individual 1:1 experience. 67% of B2B buyers report switching to buying from vendors with a more"consumer-like" experience. B2B relationships are a lot more personalized than B2C relationships. After all, you don't really need a liaison to make a purchase on Amazon.
Creating, pricing, and fulfilling personalized product catalogs can help contribute to a more personal buying experience. Another thing is managing an omnichannel experience. Do you have a functional mobile website? Buyers expect the option to purchase across multiple channels.


4. SEO
89% of B2B researchers find information about potential purchases through the internet, mainly Google. SEO is frequently overlooked in B2B, but there is so much value in SEO and implementing it correctly. B2B SEO can help your B2B website pages rank higher in search engines. Creating strong organic visibility across all stages of the buying cycle is one of the best ways to accelerate growth.
To start, focus on high-quality content and structuring it properly on your website. Don't forget to concentrate on core web vitals to modernize your site.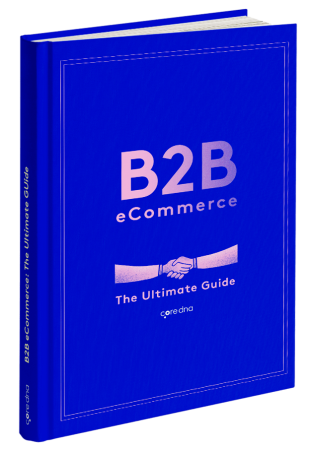 (Bonus material) B2B eCommerce: The definitive guide
What is B2B eCommerce, common mistakes you're probably making, some myths you probably believe in, best practices you can steal, and more.
5. Launching Direct to Consumer
Increasing sales and your long-term growth plan may include launching a D2C platform. However, it's still crucial to maintain a good relationship with wholesalers, which can be tricky when you're navigating new ventures.
Here are some tips to help preserve your connection with wholesalers.
Have clear rules. You are the brand. You should own your own branded search and branded search campaigns.
Own the relationship while giving room for your wholesalers to have responsible stewardship over your brand.
Promote your wholesales in your communications.
Have a clear long-term plan and educate wholesalers.
Articulating to wholesalers how you go Direct to Consumer will also benefit them.
6. Choosing a B2B eCommerce Platform
This could be your biggest challenge yet. The B2B buying process is going digital. The right platform can help improve efficiency while enabling you to run your business online. The best B2B platforms will cover everything from enforcing best practices, consolidating data, bridging the divide between buyer and seller, invoicing, ordering, and information collection.
Not sure what makes a good B2B eCommerce platform? When selecting the technology you need for your online B2B business, consider the following:
Go with a headless or hybrid CMS/eCommerce platform. How does the software help with the order process, fulfill orders, and update the order management system?
The platform you use should also be future-proof with multi-lingual and multiple storefront capabilities.
Choose a system that can get you out of the hardware management business and go SaaS on the cloud.
Can team members quickly access and operate the software?
Find a vendor that can be as flexible as your business requires. Can you customize the software to meet your business's needs?
The accuracy of inventory, numbers, and statistics.
The customer's shopping experience.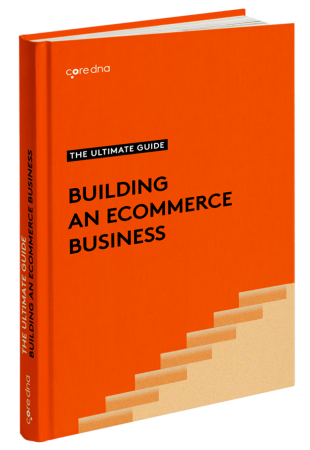 The ultimate guide to growing & scaling an eCommerce business
Everything we've learned throughout our 18+ years journey in a 30,000-word PDF guide.
7. Catalog Management
Handling various categories of products under one site is one of the hardest things for B2B eCommerce companies. B2B buyers have more specific needs than B2C customers, like customer-specific pricing or bulk offers.
B2B customers expect your catalog and product selection to be organized according to their unique requirements. So how do you keep relationships unique and personalized? Here's how you can help overcome issues with product diversity and customization.
Make it easy for customers to find what they need with quick search features.
Create product relationships that help with searches.
Offer product bundling services for more flexibility.
Always manage updates and real-time information to the catalog to avoid issues with low stock.
8. Understanding Sales
It's harder to know how exactly you got the sale with B2B. Sales generally take longer and require multiple touchpoints on multiple marketing platforms. This multi-step process leaves a lot of room for data to fall beneath the cracks.
What's the solution? Here are a few things you can do to help gain a better understanding of how a sale was made.
Know your common marketing paths down the funnel.
Report KPIs at each level of the funnel.
As you gain more data, patterns will develop, test those patterns, and foster engagement with your clients.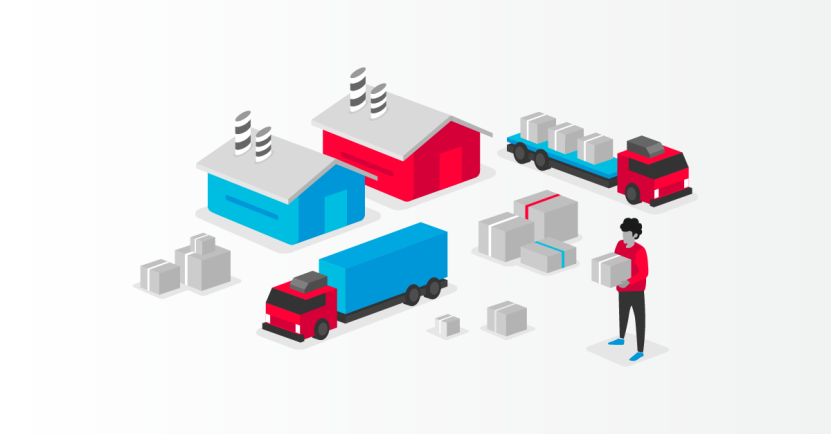 9. Integrations to Core Systems
Integrations into core systems can seem challenging at first. However, it will eventually reduce friction and improve adoption. There are a few integrations to consider: security, ERP, CRM, and segmentation. Here's a breakdown of what you can expect from each integration.
Security Integrations - Bring together standard security practices for a safer and more secure site.
ERP Integrations - Seamlessly manage product, pricing, and inventory information.
CRM Integrations - Connect valuable customer information with your B2B site.
Segmentation - Segment customer information for pricing, loyalty, and discounting.
10. Organizational Issues & Maintaining Growth
Change is always tricky. There will be an adjustment period if you currently have a brick & mortar and want to expand into the online space. When running a business, you need to ensure that communications are transparent and frequent. In addition, you're going to have to handle the shifts in sales and client service while defining all processes and the changes needed in warehousing, shipping, pricing, discounting, customer relationships, and more.
But what happens once you've established yourself? Well, the next challenge is implementing the right solutions that will allow you to scale your business. Maintaining long-term growth is essential for the longevity of your business and can be one of the significant challenges of B2B eCommerce.
Here are some helpful tips to remain profitable:
Consistently analyze inventory costs and cut where possible
Reduce shipping costs when you can
Read customer reviews and take their thoughts into consideration
Always try to make improvements when necessary
Make sure your software and website is up-to-date
Make sure every interaction fosters strong customer relationships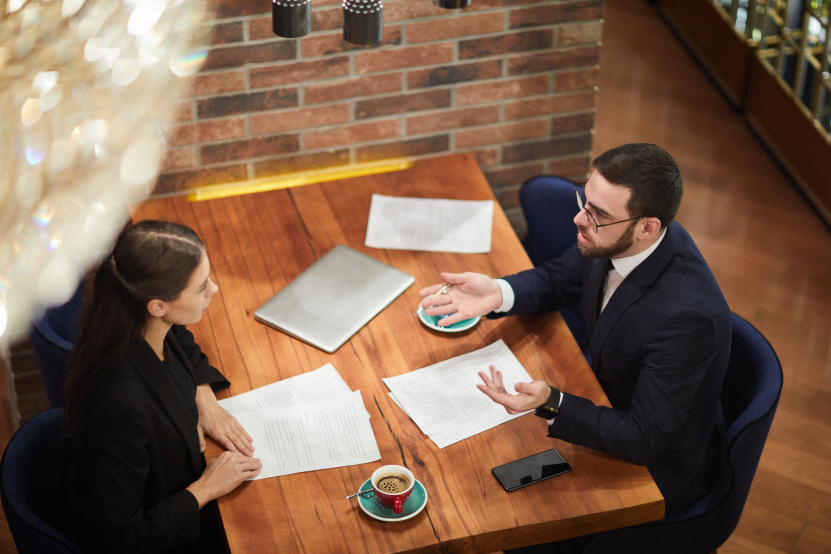 11. Return & Refund Policies
Not everyone is always going to be satisfied with a purchase. Buyers are generally warier than retailers with complicated return or refund policies. When a B2C eCommerce business doesn't offer returns or refunds, it's a red flag for consumers. The same goes for B2B buyers.
An easy and transparent return and refund policy can help drastically increase sales. If you're not comfortable developing your policy, consider outsourcing the task. However, if you're up for the challenge, here are a few things to keep in mind when creating your policy.
Return & Refund Policies should be easy to understand without a lot of exceptions.
You need to decide how you'll handle return shipping costs.
It's usually a good idea to be lenient about returning damaged or wrong items.
Make sure your return policy doesn't cut into your revenue too much.
12. Data & Cybersecurity
Finally, another common B2B eCommerce challenge is proper data and cybersecurity measures. This isn't something a traditional brick & mortar shop will need to worry about. When you're taking your company online, you're going to handle a lot of data like customers' names, contact information, order history, and payment methods. Buyers trust you to collect, store, and utilize this data carefully.
A security breach could be detrimental to your entire brand. Some ways you can avoid malicious online behavior are by training your staff on safe online protocols, staying updated on federal and local consumer data privacy laws, using strong security software, and creating a disaster plan to address cybersecurity attacks or data breaches.
A lot of business owners rely on B2B platforms to provide optimal cybersecurity as part of their hosting services. Do your research to find a platform that focuses on data protection and security.
Summary:
Today's B2B buyers are tech-savvy Millennials and Gen Zers. 61% of all B2B transactions start online. B2B buyers want the same experience as B2C shoppers - fast, efficient, and simple to use software that gets the job done. But B2B shoppers have very different needs than B2C shoppers. There are plenty of unique ways to handle B2B, but we can still learn from B2C.
These buyers are highly impacted by their personal experiences. As a result, modern B2B eCommerce businesses need to create a more personal experience. Things like lightning-fast page load times, easy-to-use on-site search features, intuitive navigation, detailed product images and descriptions, self-service options, and quick checkouts are the new norm, rather a trendy perk.
B2B eCommerce platforms need to deliver a positive, holistic customer experience - just like the B2C consumer has grown to expect. But, using the right technology, the benefits of B2B eCommerce are immense for growth opportunities.
Choosing ecommerce platform