The Top 20 Benefits of B2B eCommerce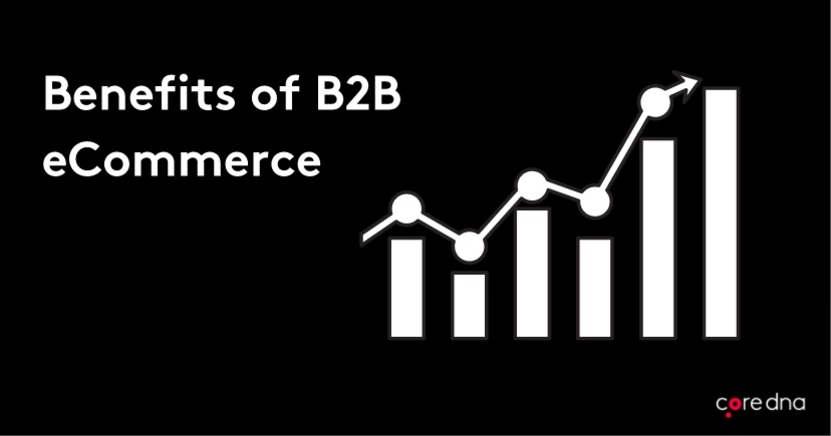 B2B eCommerce solutions are changing the ways companies operate. As B2B sales move from outbound channels to inbound online platforms, more businesses are looking for ways to meet expectations and stay competitive in the marketplace.
B2B eCommerce solutions make doing business easier. From simplifying customer engagement, increasing sales, and reaching new markets, leading B2B merchants are diving into eCommerce head-first.
Here are 20 key benefits of using tailored B2B eCommerce software to maintain and grow your business in 2022:
1.Scalability
B2B is twice as big as B2C, and we can expect more sales to shift from in-person to online. B2B eCommerce is predicted to reach $1.8 trillion in the US alone by 2023.
An efficient B2B eCommerce Platform will let your brand grow and scale while meeting market demands and customer needs. Opening a new sales channel and tapping into new market segments will target more B2B buyers.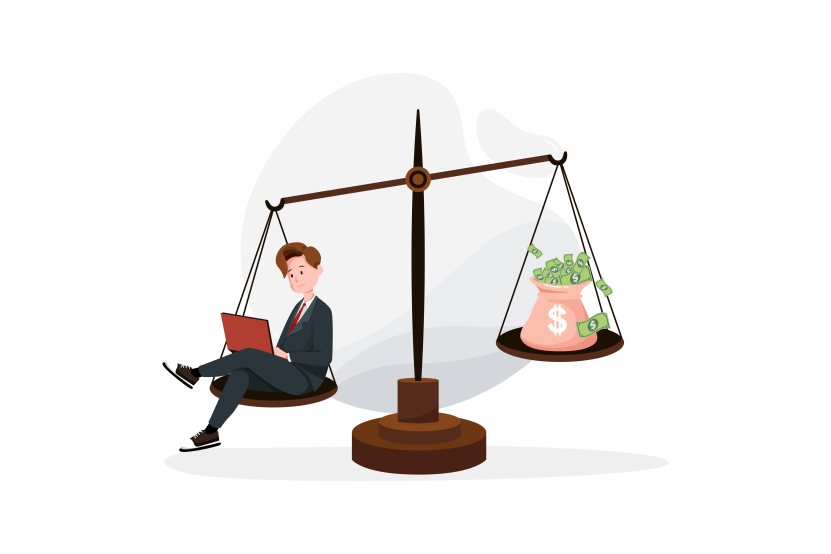 2. Automation
A B2B eCommerce site provides an automated way for your users to purchase more conveniently. With an easy-to-use B2B eCommerce system, a lot of the process is automated so customers can essentially take care of themselves. So not only will you reach new buyers, you can quickly implement an automated payment program.
3. Marketing
Market your products and services better. One of the biggest challenges businesses face is promoting their products or services. Implementing eCommerce to your B2B business can significantly enhance your marketing and merchandising capabilities.
Additionally, you can integrate with a marketing automation system to easily measure and evaluate marketing campaigns and determine what's working and what you need to adjust.
4. Analytics
Use data to make informed decisions about products, pricing, and marketing efforts. eCommerce platforms let business owners and marketing teams obtain, analyze and measure data with the touch of a button. Gain insights on everything from customer engagement metrics, sales, products, inventory, and more.
Now, you can integrate analytics with your ERP to acquire comprehensive data and determine what you can improve on.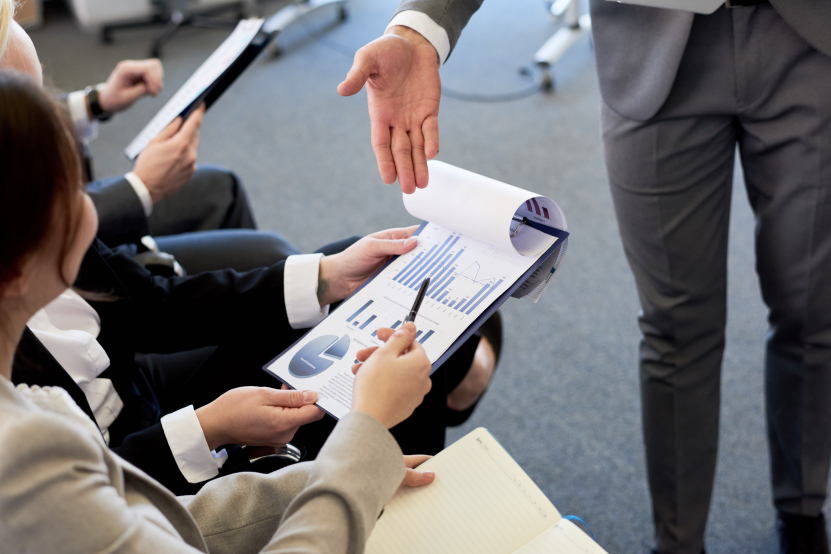 5.Customization
You can customize the experience to the individual. So even though B2B buyers have different needs than B2C customers, you can still benefit from providing a more customer-centric experience.
Valuable content, an intuitive design, and interactive functionality go a long way. You can create a more personalized experience by offering things like recommendations and trends based on previous searches, access to past orders, account settings, and wishlists.
6.More Language Options
With multilingual capabilities, B2B retailers can grow beyond local areas. You can reach and handle a broader market while seamlessly managing currencies, language preferences, and payments across countries.
Use eCommerce platforms to connect with buyers that would have otherwise been impossible due to language barriers.
7.Reach the Younger Market
Millennials do not enjoy speaking on the phone.
Today's younger digital-savvy generations are more likely to engage with an online platform rather than make a call. Predictions indicate that 80% of B2B buyers will be Millennials by next year. Currently, around 74% of B2B buyers research online before purchasing.
Millennials are starting to take on more senior roles. As your potential buyers become decision-makers within their organizations, they expect to be able to handle everything online.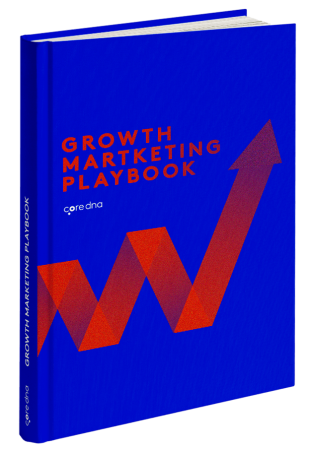 The ultimate growth marketing playbook
The exact 41 strategies we used to grow from 4-figure to 6-figure traffic in one year.
8.Get to Know Your Customers
A B2B eCommerce platform integrated with your ERP serves as a central hub to hold customer and product information. Use this data to understand your customers more intimately. For example, you can learn things like buying behavior, product mix, business needs, and customer-specific price levels.
Unify your customer and product data in one accessible place. Then utilize the collected data to help provide a better experience for each unique buyer, which brings us to the next benefit on the list.
9.Customer Feedback
You can (and should) use your customers with product development. B2B eCommerce solutions can help you receive fast feedback about your audience's needs. Consumer feedback also makes it easier for customers to deal with you directly so you can provide a better user experience.
10.Full Product Catalog
One of the disadvantages of being a B2B merchant is managing an extensive product catalog. A fully customized catalog allows you to display and manage product information online. Additionally, you can increase the basket size (volume) of the products and services you sell once you better understand what your audience wants.
Here are a few more things to consider for a better online experience.
Site Navigation - Navigating through your product categories should be fast and straightforward.
Site Search - Enable a quick search feature to find products on your site faster.
Informative Product Listings - Help buyers make a purchase by including rich, informative, and succinct product descriptions.
Product Recommendations - Display relevant product suggestions for the chance to upsell another item.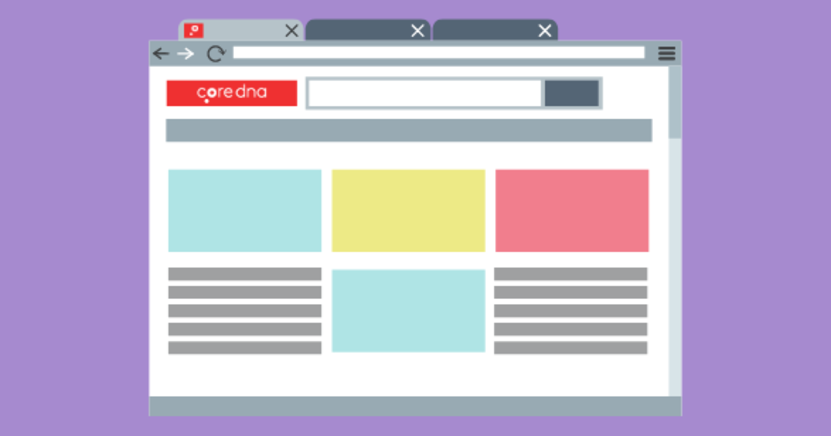 Promote transparency and improve customer experience in real-time. The right B2B eCommerce platform can help you:
Actively manage customer pricing as they engage with you.
Provide benefits for loyal customers.
Identify and treat your best customers well.
11.Manage Customer Experience
Promote transparency and improve customer experience in real-time. The right B2B eCommerce platform can help you:
Actively manage customer pricing as they engage with you.
Provide benefits for loyal customers.
Identify and treat your best customers well.
12. Improve Product or Service Support
In more cases than not, sales and customer support teams spend a lot of their time servicing a large base of smaller customers.
Using an informative customer portal will make it simple for customers to order and re-order your products or services directly without having to engage directly with a customer service rep.
With a B2B eCommerce system, a lot of the process is automated, meaning customer service teams can focus on delivering quality support where it really counts.
13.Scale Sales
Previously, eCommerce platforms were disconnected from legacy ERP or order management systems. As a result, critical order data wasn't synchronized between systems, leaving workers with plenty of manual data entry that could quickly lead to costly missteps like shipping incorrect quantities. This left B2B sellers scrambling to handle order processing, inventory, and, more importantly, sales.
B2B eCommerce solutions improve the sales process and allow you to scale your sales in response to market demand. Now, your people can target new customers rather than spend hours taking and managing orders each day.