Top 20 B2B eCommerce Trends of 2022
The B2B sector is a large and complex area of the eCommerce industry that's showing no signs of slowing down, and there are a number of B2B trends that will continue to disrupt the industry in the coming years. From the rise of personalized experiences for B2B eCommerce customers to the improvements of B2B ERP systems, here are 20 B2B eCommerce trends we expect to see in 2022:
1. Content marketing initiatives
From a B2B perspective, content marketing is much different from content marketing for a B2C company, and we will see more B2B content marketing initiatives and trends in 2022. According to Content Marketing Institute, the top five platforms utilized by B2B marketers to share information are email (93 percent), social media (92 percent), blog posts (79 percent), live events (56 percent), and virtual events, including webinars (55 percent).
Unlike B2C marketing, which targets a single customer, B2B content marketing targets several decision-makers inside a company. Because of this, as a B2B company, you need a more outbound view of your customer, and you need to understand your customer's customer to provide the best experience.
2. Growing number of options
There are more choices for B2B companies than ever before, and they are continuing to grow. As a result, hundreds of platforms are emerging to target the B2B channel. Finding the correct platform will result in significant benefits for the consumer, as well as revenue implications.
In terms of ways that B2B companies can operate, the waterfall, a development approach that goes across all project stages, is being replaced with agile short cycles of testing, learning, and deployment, which are then repeated. This aids with faster product deployment times. Also, B2B organizations are now sharing freely in order to help their customers succeed with their products.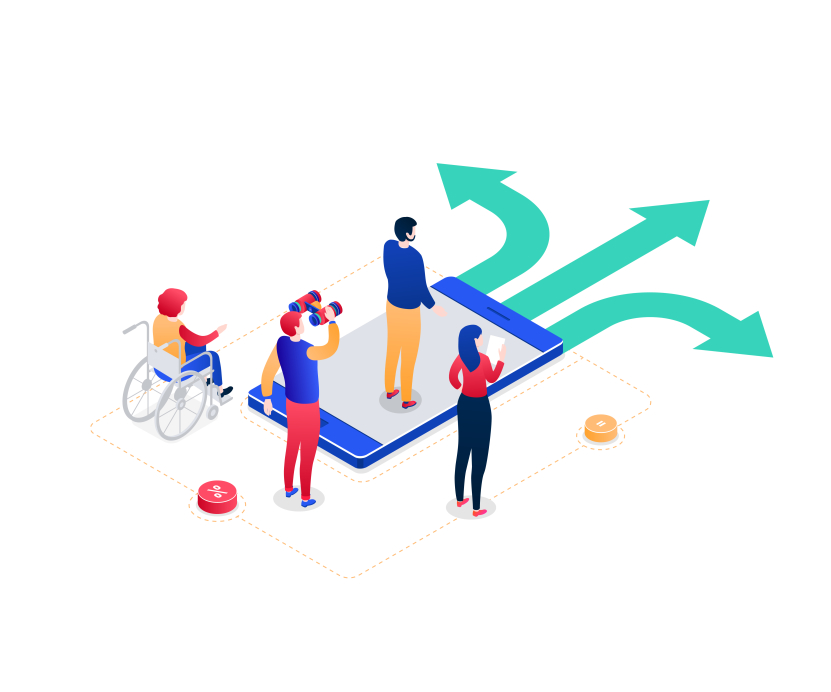 3. Investment into premium technology
Digital transformation is happening from the group up, and B2B companies are investing in premium technology as it happens. The C-suite is invested in the digital-first approach, which brings significant changes to the type of technology used by B2B organizations.
Monolith technologies are replaced by modern platforms making processes faster and providing more robust capabilities. Technology partners are driving revenue and operational efficiencies. Also, there will be continuous improvements through the use of data and ongoing innovation of B2B platforms.
In 2025, Markets and Markets expects the AI market to reach $190 billion. With the rise of AI, we can also expect to see increases in AI usage for B2B eCommerce. AI collects and analyzes data to reach customers and prospects better. Predictive analytics can anticipate trends and purchases based on past purchases. This is essential since it's challenging to observe purchase trends in B2B operations.
Cloud platforms are another hot topic in the past few years that will continue to make headway in the B2B industry. The Google Cloud Platform allows for efficiency and speed since ready-made platforms have all the features and capabilities needed out of the box. There are too many parts in a tech stack to have them deployed in-house, and consequently, the best technologies can be integrated to simplify the B2B tech stack at a better price. B2B eCommerce trends relating to the adoption of premium technology will likely continue into this year and more.
4. Customer portals are considered the center of the company
According to Accenture Strategy & Consulting, 33 percent of customers left a company last year due to a lack of personalization. The B2B customer portal is becoming a company's primary defense to lack of personalization, allowing consumers to view their whole relationship online and offline. In addition, with a customer portal, product, price, and discounts are increasingly individualized, providing a better overall experience for customers.
R&D and product teams can directly interact with consumer cohorts for feedback and product development, reducing product life cycles. B2B customers can also now work directly with manufacturers on the development of new products and the resolution of current product difficulties. This is accomplished in a collaborative setting where everyone is actively involved in the learning process.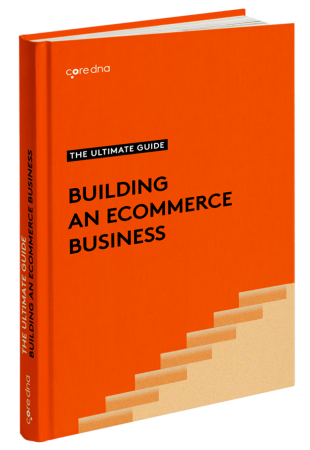 The ultimate guide to growing & scaling an eCommerce business
Everything we've learned throughout our 18+ years journey in a 30,000-word PDF guide.
5. Headless/Hybrid commerce integrates with partner workflows to automate B2B processes.
In 2022, we will see low-code, and no-code platform features and trends driving integrations between platforms and companies. In fact, Gartner forecasts that by 2023, more than half of medium to large-sized businesses will have integrated a low-code or no-code application platform as one of their key application platforms and that low-code will account for more than 65 percent of application development activity by 2024.
API expansion has allowed businesses to test new online sales channels. APIs also help businesses to create complex eCommerce infrastructures that integrate internal and external apps. For example, thanks to numerous application integrations, real-time inventory and fulfillment services, rather than batch processing, are now feasible.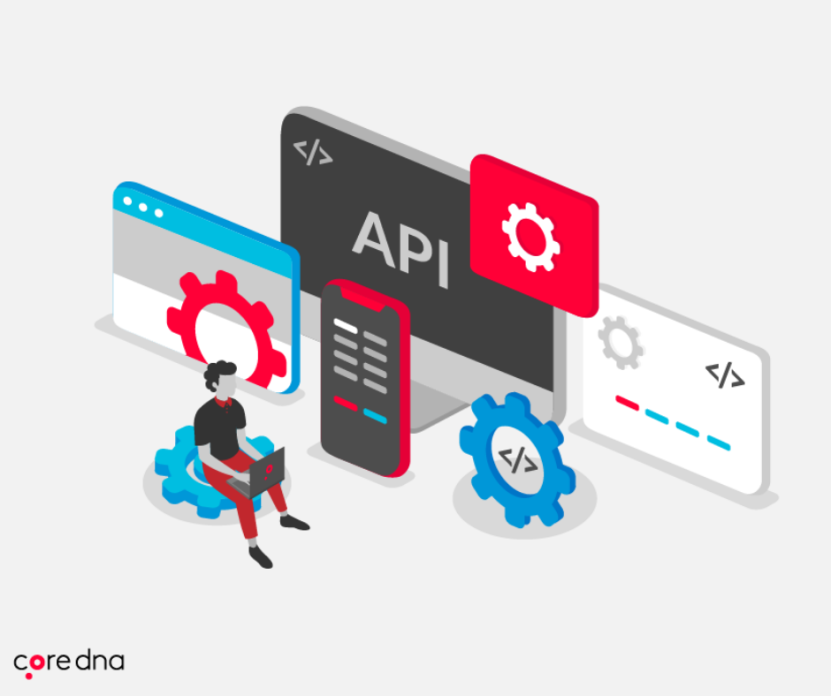 6. International expansion with a Multi-Lingual B2B catalog
Many B2B companies are now going global. A brick-and-mortar business isn't as effective as an internet presence for a B2B company when it comes to reaching the worldwide market. A business's customer portal can personalize the B2B customer experience with multiple languages, helping expand their current operations on a local and global scale.
7. Product catalog gets an upgrade
Product catalogs are changing and are much different from their days of being paper-based. New technologies have allowed online B2B catalogs to be kept current and handle complex relationships between products, complex pricing, and discounting models. It also allows for tagging, which is grouping items to help with inventory management, warehouse organization, and catalog management.
For example, RANDYS Worldwide, a vehicle parts provider, uses features like Diff Wizard in its eCommerce catalog to identify the precise component by year, manufacture, and model. A faceted search engine allows users to conduct complex searches using several aspects and get particular search results.
Also, according to Twilio, 75 percent of customers are more inclined to buy from a company that knows their name and purchase history and suggests items based on their interests. These upgrades allow this level of personalization by providing the user with a catalog that fits their individual buying needs.
8. Integration of systems (for multi-channel selling and reporting)
It's not uncommon for some B2B vendors to use third-party programs to handle order fulfillment, inventory synchronization, and financial transactions. As a result, integration providers are needed to tie these multiple systems together to manage your business efficiently.
In 2016, 57 percent of B2B CEOs said eCommerce integration, such as backend technology for handling operations like inventory and customer orders, was a priority technological requirement. This number has only increased as integration has become more of a necessity. In order to boost operational efficiency and reduce expensive data processing mistakes, integration providers like nChannel concentrate on delivering pre-built connections to sync data and automate important procedures between B2B eCommerce platforms and backend systems.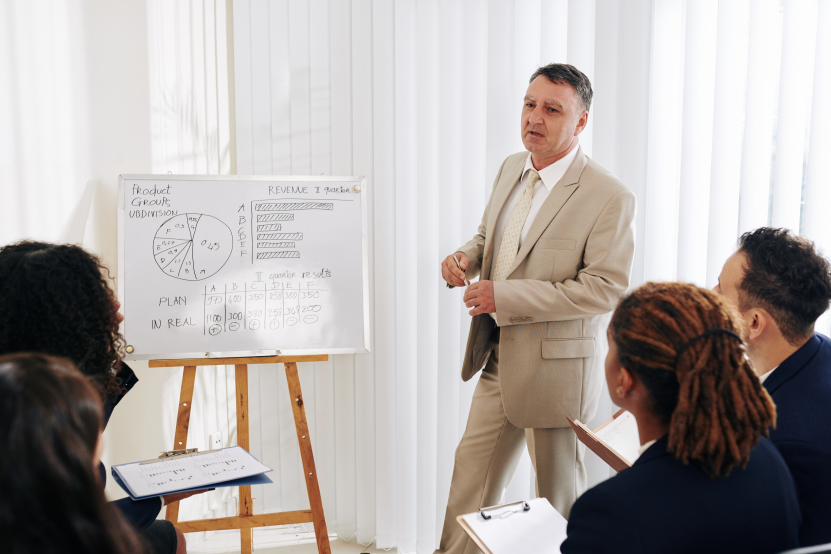 9. B2B for onboarding and client management
B2B companies now provide information like help guides, best practices, and more to their customers. This type of onboarding and client management helps both your clients and your company. According to Forrester, customers rely on help desk articles and knowledge libraries for self-service support more than any other channel.
Providing this information makes consumers' lives easier. They have easy access to the information they need to utilize your goods. It helps customers navigate the process smoothly and builds confidence in your company. Onboarding new B2B clients sets the tone for the rest of the relationship. Also, it decreases churn and transforms new users into dedicated customers that recommend your business to others.
10. Engaging customers in product development for the B2B
As seen in other B2B eCommerce trends and statistics, personalized marketing is now a must. Consumers want a one-on-one connection with businesses. This has created the trend of communicating "with" consumers rather than "at" them to engage them. This direct approach is influencing B2B organizations to use a variety of strategies to involve customers in product development.
Popular methods of achieving this engagement are crowdsourcing feedback, responding directly to customer feedback through forums, social listening for the product sentiment and trends on social media, and forming product advisory councils made up of customers. As mentioned earlier, the B2B customer portal also allows customers to interact with the product development team and solve product issues.
11. Everything moves faster
Customers are being engaged during the product development cycle. Also, with the customer portal, R&D and product teams can have direct access to consumer cohorts to gain input and assistance with product development. Both of these trends help decrease product life cycles.
Now, pilot products are released much more regularly, and the product life cycles are reduced, especially with the adoption of agile development methods. For example, instead of taking six months to develop a product, a product is released in four weeks, tested, and improved on.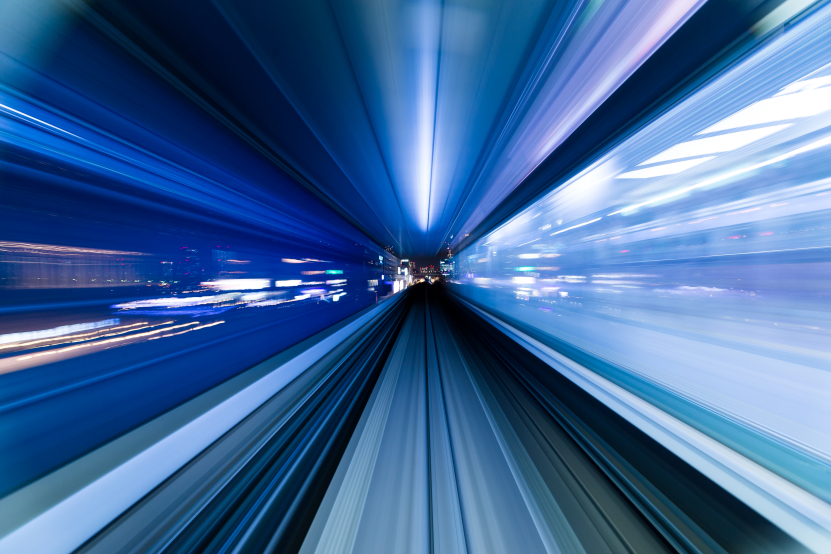 12. D2C becomes another channel for B2B
D2C rivals are now one of the most significant B2B difficulties. According to a poll conducted by The Direct Selling Association UK in late 2020, direct sales had grown by an average of 45.5 percent year-to-date. Manufacturers and distributors face a challenging market due to digital disruptors, diminishing retail shelf space, and counterfeit items flooding third-party markets. But these roadblocks also give B2B organizations an opportunity to market directly to customers.
There are a few advantages to launching a D2C channel. First, it creates a new revenue stream. As more customers turn to online shopping, due to accessibility and factors such as closing brick and mortar stores, manufacturers can take this opportunity to fulfill consumer demands while making up for lost revenue related to decreased retailer space.
Also, the first-party data paired with transactional data from retailers can assist you in making critical business choices on product development, packaging and price. Finally, B2B businesses can gather insights on customer trends and create more personalized consumer experiences by reclaiming control over the whole customer experience, from website visits to product delivery and more.
13. Security at the forefront of the B2B
As the world grows more digital, the prevalence of cyberattacks and security breaches increases. Ransomware attacks climbed 102 percent in early 2021 compared to early 2020. This number grows each year. As a result, companies will continue to invest in security this year to avoid ransomware attacks and other threats. B2B businesses are protecting themselves with proactive use of the latest security features and the use of Oauth, or open authorization, to drive consistent access to systems.
Best practices like 2-factor authentication adds controls, further decreasing the risk of a security attack even if a bad actor gained access to account information. Also, regular pin testing and hack proofing increase the security of platforms. It's likely that this eCommerce trend will continue beyond 2022.
Speed is more important than ever, and we will see businesses focusing on increasing platform speeds in 2022. According to Pingdom, pages that load in two seconds or less have an average bounce rate of 9 percent, while pages that load in five seconds or less see their bounce rates rise to 38 percent. In other words, faster loading pages keep users engaged for longer, increasing the likelihood of interacting with and purchasing products.
This leads us to the importance of your core web vitals. They include the following:
These three core web vitals can influence how a site performs on Google and the overall user experience. As performance on Google goes hand in hand with overall site performance, these B2B eCommerce trends focusing on speed will likely continue into and beyond 2022.
The goal of any business is to generate an ROI. With the rise of Big Data and data analytics, B2B companies can now make more informed decisions to lead them to a greater chance of achieving their goals. In fact, according to Accenture Strategy & Consulting, 88 percent of B2B sellers feel that customer data management will help them drive growth for their businesses.
Many industries have adopted data-driven decision-making processes to operate more efficiently and effectively. B2B companies that use data to make decisions can react quickly to changes and trends in the market and have a competitive edge over those without access to analytics. Here are two examples: Businesses can gather purchasing data to help with seasonalities, and data regarding customer engagement can help improve products.
With the rise of mobile technology, businesses have put a heavy focus on developing sites to be mobile-friendly. A good portion of interactions with a brand happen on a mobile device. According to ThinkwithGoogle, 89 percent of individuals are inclined to suggest a brand following a favorable experience on a mobile device. As a result, mobile-first and simplified designs are growing trends for B2B companies.
Simply said, a mobile-friendly website works the same way regardless of the device. This means that the website focuses on function rather than form. A mobile-first website should focus on ease of use and convenience while remaining accessible and fast. The goal is to create a great experience for your user, regardless of whether they are using a desktop or a mobile phone to purchase from you.
17. ERP systems become easier to access
Enterprise Resource Planning (ERP) systems have a lengthy history. Because of the thorough nature of their many detail-oriented modules, they have become essential systems for manufacturing and distribution firms. According to Panorama Consulting Group, the top consumers of ERP software include manufacturing (at 33.66 percent), information technology (at 14.85 percent), and professional or financial services (at 13.86 percent).
These systems are designed to cover all aspects of a company's business operations, including finance and logistics, as well as production, planning, and order processing. Platform integration for real-time data, creating workflows in platforms, and secure access to the information within the ERP are trends hat we will likely see in 2022 and beyond since integrations are a key trend in 2022 in the B2B industry.
18. Real-time inventory and warehousing with the end customer
B2B buyers want to know that the products they requested are in stock at the supplier. Otherwise, the customer may be disappointed if the provider rejects the order during fulfillment and delivery. Also, the buyer loses time, which in B2B may affect manufacturing planning and result in a negative experience with your company.
The ability for real-time updates on inventories is another trend we expect to see in 2022, as it allows customers to make informed decisions about their purchases and plan accordingly without surprises. Also, giving the customer the option to select products for delivery from different warehouses helps with inventory management and overall customer satisfaction. At the platform level, reordering and stock management integration can help with inventory and warehouse management.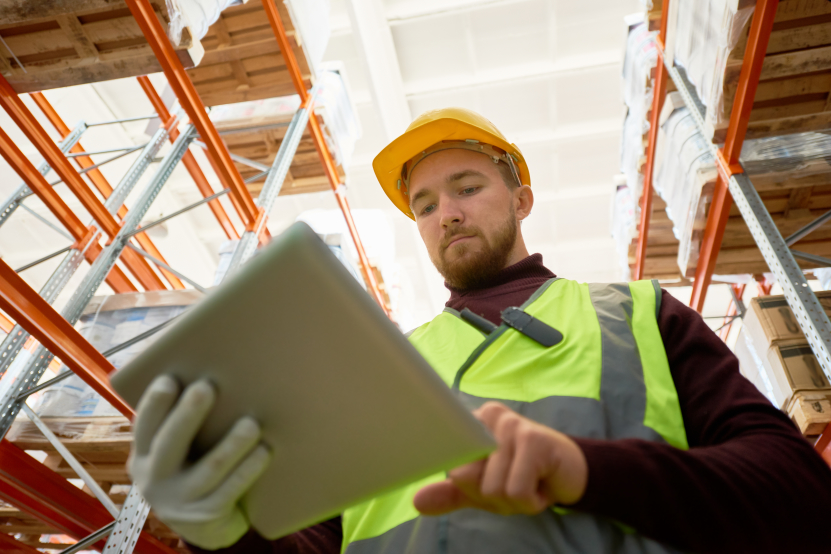 19. Pricing and discounts
Personalization is one of the biggest B2B eCommerce trends for this year, and that doesn't stop at pricing. According to Criteo, discounts and offers are crucial criteria for 93 percent of US buyers when considering whether or not to buy from a merchant or brand.
This year, it's expected that we continue to see major improvements to provide more flexible pricing models. Flexible pricing and discounting can be controlled by the platform to increase customer loyalty and ROI. Also, pricing will be delivered at both group levels and one-on-one levels. This is made possible with advancements in B2B customer portals to provide more personalized experiences.
20. Digital is a major focus
To put it simply, B2B without digital transformation is a dead end. In fact, according to Experian, 81 percent of CEOs believe conventional business models will vanish in the next five years. To add to that, IDC studies have found that 85 percent of business decision-makers believe they have two years to make substantial inroads into digital transformation or risk falling behind their rivals and suffering financially.
These trends and statistics highlight the effect of digital transformation and how customers value digital solutions. Companies that do not embrace evolving technologies risk being left behind. Businesses are allocating people to digital roles to drive the digital channels and investing in digital platforms to keep up and to create better engagement with end clients.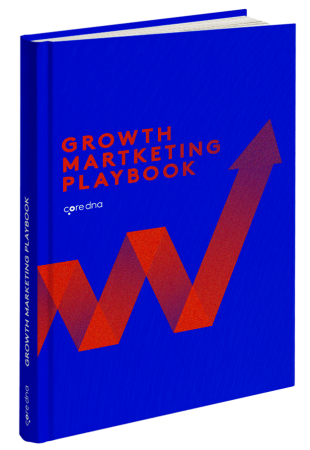 The ultimate growth marketing playbook
The exact 41 strategies we used to grow from 4-figure to 6-figure traffic in one year.