The Importance of B2B eCommerce Customer Journey
The B2B eCommerce market is slated to reach more than $1.8 trillion by 2023. If you're looking to benefit from this growth and bring in more B2B customers to your eCommerce store, it's important to understand the customer journey.
At a glance, the B2B customer journey resembles the B2C experience, but there are a few key differences. Read on to learn how to focus on the B2B buyer journey and get the most from your online business. You'll also learn how the B2B customer experience differs from B2C and get tips on marketing to customers. Finally, we're sharing a couple of case studies of companies that have used Core dna to enhance each stage in the shopping process.
In a hurry? Here is what this article delves into below:


Why is The B2B eCommerce Journey Important?
Every stage is important. Customer or "buyer" journeys map opportunities for potential buyers to encounter and interact with your brand. It's essentially putting yourself in a customer's shoes and experiencing your marketing efforts from a customer's perspective, helping strategists gain insight and identify opportunities for engagement and increased sales.
Understanding the story of each customer's experience with your brand across all touchpoints can tell you where every customer interaction occurs. Knowing these touchpoints and ensuring your brand presence funnels your audience to good customer experiences at each point is crucial to the successful growth of your business.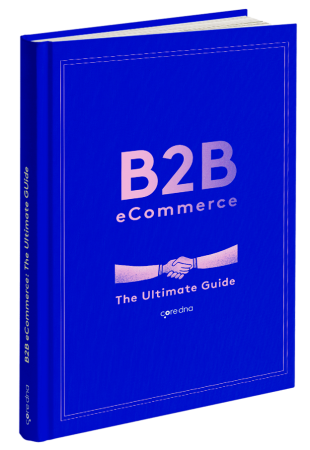 Download this B2B eCommerce guide
What is B2B eCommerce, common mistakes you're probably making, some myths you probably believe in, best practices you can steal, and more.


What Does The B2B eCommerce Customer Journey Look Like
The typical customer journey for a B2B client involves several stages. While there are a handful of different results based on what's exactly involved in this cycle, it is more or less broken down as so:


The B2B Buying Process for an eCommerce Partner Journey
We can break down a standard buying process into five steps or stages.
Step 1: Discovery/Research Stage (30-60 days)
Step 2: Evaluation/Comparison (30 days)
Step 3: Decision/Purchase (14 days)
Step 4: Implementation (60-120 days)
Step 5: Support/Review Stage (3-5 years +)
Where Do Win Falls and Pain Points Come into Play?
Sources that trigger the buyer's journey are pain points and opportunities. A pain point is when a customer experiences a challenge. In contrast, an opportunity represents a potential advantage. Touchpoints heavily impact the buyer's journey, leading to the difference between gaining loyal and satisfied clientele and a high reputation, to poor reviews and little business.
While high and low points are to be expected, here's what you should know to help ensure every journey ends with a sale.


Win Fall Examples
Win falls, or a successful experience happens when a customer reaches what they are looking for. For example, with B2B eCommerce, a business representative should be able to quickly search for a product or service and find what they need without much effort.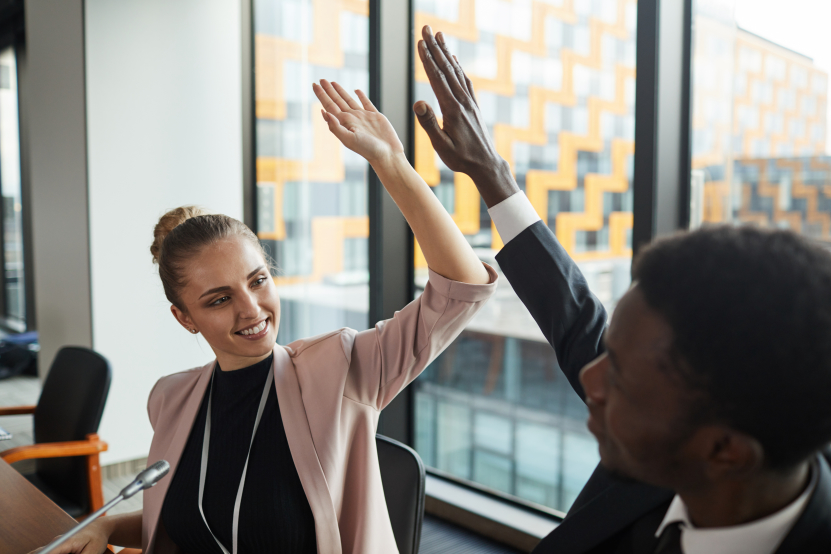 Another win fall could be when a customer falls upon a value-driving touchpoint, like easy navigation around the eCommerce site that exceeded expectations with accessibility, clarity, and low-click count to search around. Clients are willing to spend on quality services, especially when an opportunity creates loyalty and longer, satisfying customer journeys.


Pain Point Examples
Customers experience pain points when they encounter factors challenging their strategy. Some benchmarks include broken or slow links, flawed navigation, weird layout, poor communication/customer service and marketing, amateur design, and informative website copy. Additionally, if a buyer doesn't feel valued or doesn't receive the personalized service they were expecting, it can lead to a negative interaction.


Specific B2B Needs to Remember
You can limit the number of adverse customer experiences. Here's a quick list of unique needs to consider when working with a customer.
An unsuitable eCommerce brand would negatively influence the whole business, not just a singular customer. You can lose certain clients as a business.
More reputation, jobs, and financials are at risk in the B2B world.
The journey is a lengthier, more complex decision-making process.
Longer relationships tend to occur in B2B. So you have to nourish these relationships.
These customers often have bigger asks. They need more services, promotions, bulk orders, and business-relevant actions like compromising, verification, cross-checking, and approvals.


What is a B2B eCommerce Customer Journey, and How Does it Differ From B2C?
A map of consumer touchpoints across business-to-business channels looks drastically different from a standard customer journey map for B2C.
Understanding the B2B customer journey is the first stage in crafting a successful B2B eCommerce site. Here are some ways the B2B customer experience differs from the ordinary B2C customer journey.
More People are Involved
In every business-to-business collaboration, you'll have organizations work together for the common purpose of achieving business goals, which is great, but that also means that you're dealing with a lot of people and personalities.
B2C customers only have to worry about themselves versus company interests. Multiple people are usually involved in the B2B buying process. A purchase could include many people in the decision-making process, like a purchasing manager, executive, or project manager.
Complex Buying Processes
Businesses hold more accountability in the purchasing procedure. There's a higher number of people involved and affected for financial and role-related reasons. Additionally, business-to-business orders are usually high-value. The purchasing process usually involves multiple stages, from verification and approval of credit terms to cross-checking and other steps that are not required in a B2C purchase.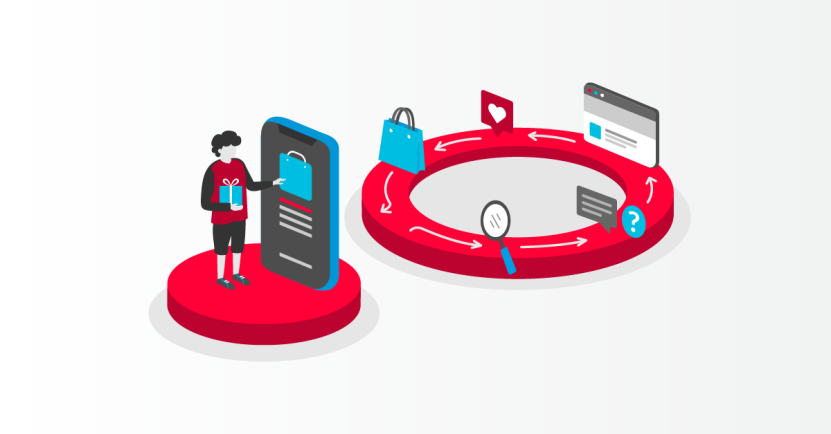 Client Value
No matter what type of business you're in, customers are critical. However, in B2B eCommerce, clients are considered more critical due to the higher worth of B2B vs. B2C customer relations. Why? Because they spend more. A B2C customer might purchase a single item worth $50, but B2B customers often buy at a much higher value.
When selling to other businesses, you can build new relationships by networking. B2B recommendations are often more valuable compared to B2C. This makes customers immensely beneficial for your business, and maintaining good relationships with those who frequently purchase from you is essential.
Longer Sales Cycle
The sales cycle can take around 1-3 months. Sometimes a sale could be over a year if the decision involves more stakeholders. Plus, B2B customer journeys are lengthier and more contractual. You'll often have to consider recurring or scheduled bulk orders. Product-based businesses will also consider service provider updates, like Core DNA's SaaS dynamic.
In contrast, B2C buyers wouldn't typically expect a deep consultation or custom service. Instead, when a consumer wants to make a purchase, they can click, and it's complete.
Relationships Tend to be More Important
B2B brands usually sell to fewer overall customers. When a B2C customer makes a one-off purchase, it's nice to reach out and say thank you, but it's not imperative. On the other hand, if another business makes a large purchase, developing a long-lasting relationship is more important.
You can help maintain relationships by sending out emails, newsletters, or updates. The sales cycle could be lengthy, and you want to earn their trust throughout the process.


How Can You Improve Your Customer Buying Journey?
As you already know, there are a lot of potential touchpoints along the customer journey, like online, social media, email, and other digital channels. Customers from impressions of your business based on these interactions.
It may take several interactions before you reach a purchase, but you can help improve the likelihood of a sale. Here's how.

Marketing Automation
Personalization is a big part of any dynamic content marketing strategy. In 2022, customers expect heavy personalization in automation and will go to your competitors if they don't get what they need from your business. Disheartenment increases dissatisfaction/pain points in their customer journey, resulting in a loss.


Customer Support
24/7 support is vital in the digital sphere. Here are some ways to help boost your customer support.
Implement chat bots or live chat features.
Ensure your site has easy-to-find links, guides, and answers to common customer questions.
Feedback CTAs are great. Be prepared anytime and anywhere with automated responses to customer questions.
Provide a support email and an update on the customer's unique inquiry.


Data Collection – Analytics Results
Make the most of your automation. Use it as a tool to track your B2B eCommerce performance. You can equate specific automation with appropriate behaviors to get the most out of your marketing strategy and better alter the predictive customer journey. Then, you can analyze it for your current and next steps with the collected data. You can also promote specific, relevant features to your clients. This way, your customers will get the most out of your brand.
Tip: Usually, businesses of that same caliber take, more or less, the same eCommerce customer journey.
B2B Customer Journey Map
A customer journey map will identify your customers' digital touchpoints. Creating a map is the only way to ensure your site is optimized. You'll better understand how they interact with your business and learn how to adjust your marketing efforts to meet their expectations.
In most cases, buying decisions boil down to pain points and "wins" that matter to each prospect and their decision-makers as a group. So create a map that imitates how customers would make a purchase on your site from their point of view. Here's what you need to know.


Advantages of Customer Journey Mapping
A customer journey map can help you connect with potential customers, stretch your marketing efforts, and build long-lasting relationships. In addition, you can identify high-value capabilities and uncover flaws in your systems or processes that need to be tweaked to deliver the ideal customer experience.
Check out the benefits of creating a customer map.
Expose high-converting channels and touchpoints
Align products and services across all departments
Improve customer satisfaction by eliminating pain points
Learn what's working and what needs to be improved
Change low-return activities and remove inefficiencies
Increase customer loyalty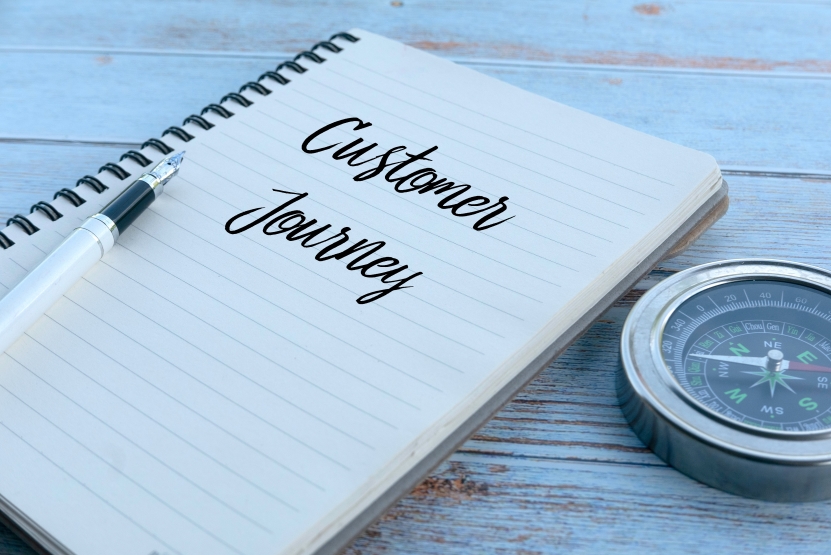 What Goes Into a Customer Journey Map?
Include the following in your map to help get more accurate results.
Create a flowchart portraying the journey your customers take.
Note all touchpoints between your customer and your company.
List pain points in the journey. Make a note of any difficulties like site navigation or frustrations like out-of-stock items.
Include the positives too. What kind of things help make or break a relationship? This could be anything from stellar customer service to personalized bulk orders.
Once you create the map, you can include linkages between touchpoints, emotions elicited throughout the journey, and your company's performance at every step during the process.


Customer Experience Optimization and Action Planning
Thanks to mapping, your business can predict the plausible journey of your client. Then, use the data to prepare questions, pain points, contingencies, and the overall playout to ensure the best customer experience.
Additional Tips to Remember:
It is crucial to update, communicate, and record your customer's journey from start to finish for future reference and current research and customer comprehension. It's about understanding any underlying things or features your customer wants and taking action to implement them.
It is cheaper to keep a customer than to find a new one. Therefore, attention and retention are critical. Maintaining positive relationships with customers can help cut advertising costs and marketing while providing more steady income for your company.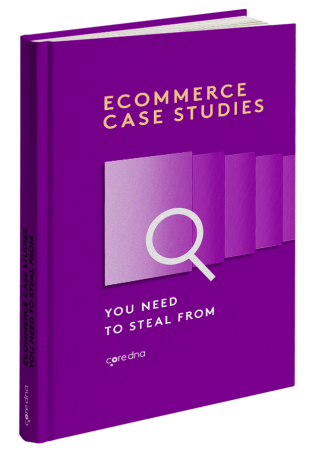 Save this guide: eCommerce case studies you need to steal from
Learn from these 19 eCommerce case studies to see what problems they identified and how they implemented simple solutions to increase sales.


Case Study Examples
Learn how an excellent strategy can impact your brand from other businesses. We're sharing a few companies who have partnered with us here at Core dna and what we did to help ensure every client has a positive experience.
Study #1: Designer Doorware - designerdoorware.com/
Designer Doorware is an eCommerce store specializing in Door Furniture, Door Handles, Door Knobs, Bathroom Accessories, Door Hardware, and Cabinet Hardware. Designer Doorware contacted Core dna to help improve B2B eCommerce relationships.
Study #2: Standard Process Nutritional Supplements - standardprocess.com/
Standard Process Nutritional Supplements creates nutrition supplements using high-quality, organic, whole food-based products. Standard Process enlisted the help of Core dna to enhance the B2B customer experience. We collaborated with Ascedia, a digital consulting agency based in the US, to create a gold-star experience.


What Did We Do?
While these two companies are drastically different, we employed a similar strategy to help solve pain points and provide their clients with a better overall experience.
Win falls of Designer Doorware and Standard Process in the B2B eCommerce Customer Journey:
We helped craft an accessible website with clean navigation. It was important to us that current and potential buyers could find what they're looking for in just a few clicks.
We changed the aesthetic by incorporating clean catalog/inventory and links.
We made sure to remove any slow or broken links. The brands use personalized automation to help create a more customized experience.
We included strong 24/7 support on site and an omnichannel digital presence.


Final Thoughts
B2B customers are different from B2C customers. A thoughtful business-to-business customer journey can solidify long-term relationships with crucial B2B buyers. With a few tips like analyzing your client's requests and behaviors, mapping out their personalized customer journey, and ensuring all their questions are answered can lead to a more positive experience.
One way to offer better customer interactions is to put yourself in your buyer's shoes and analyze what pain points could be affecting them. Always go out of your way to provide stellar customer service with tools like live chats, CTA emails, reviews, and accessible support links.
Other companies have already taken measures to improve. Utilize your customer journey map and collected data to update your business and start taking steps to adjust your B2B strategy today.
inline form