The Complete Guide to Building a Franchise Website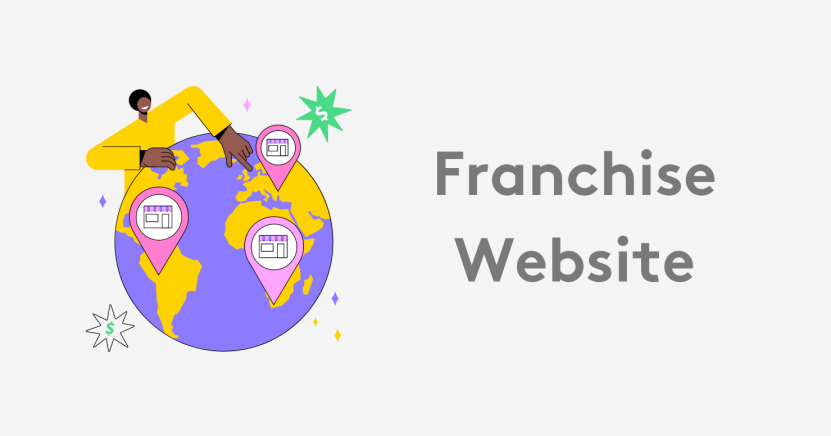 Franchising offers incredible opportunities for both the franchiser and franchisee. However, keeping brand consistency and information exchange among all locations can be difficult.
A website is important for a franchise brand. It serves as the first impression a franchisee has of the organization. If the website is crafted well, it can make managing the franchise seamless.
This guide is for franchise owners. It provides information about building a new website. It includes tips for picking the right development platform and creating a web design that serves your business.
Key takeaways
Choose a website management software that offers one centralized platform to manage all of the franchise's websites to cut down on effort and save time.
Portal capabilities make it easy to provide franchisee managers with access to a central hub where important resources can be housed.
A hybrid CMS can give your the freedom to use templates when needed for faster time to market.
A quality franchise website platform should include built-in SEO tools that make optimization simple and intuitive.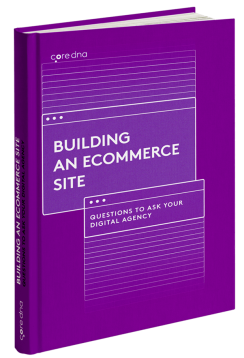 Building an eCommerce Site: The Ultimate Guide
A step-by-step approach to building a high-converting eCommerce site.
Franchise management strategies
When thinking about franchise web design, one of the first things to ask yourself is how do you want to manage you franchisee websites.
1. Centralized franchise management: A centralized management system will allow the franchise to maintain full control over franchisee websites. As new franchisees join the franchise, they will have their own franchise portals, the websites will be housed under the central domain, and the web design elements will remain consistent across each website.
2. Decentralized franchise management: The other option is to allow each franchisee to build and manage their own website. In this case, each franchisee's website remains independent of the main franchise platform.
There are pros and cons to each approach.
Central management gives the franchise the most control over each website. It aids in brand consistency, reusing the same elements for each new franchise location. However, individual management allows franchisees more freedom in personalizing their website. It also means less work for the franchise.
Often, franchises that require their franchisees to reflect their brand, offerings and web design closely prefer centralized management. For example, McDonald's hosts every franchisee location through its central website. This makes sense when considering the consistency between each McDonald's location.
However, a smaller franchise that allows each franchisee more freedom in changing products or services might benefit from allowing each independent owner to customize a website build—for example, an eCommerce franchise in which different franchisees sell different product lines.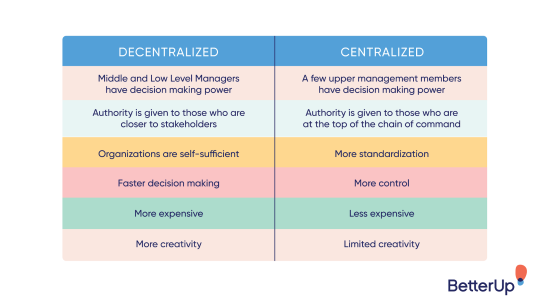 What You'll Need for a Franchise Website
At the core of a franchise website, there should be two foundational elements:
Both of these systems are integral in building a website and for the ongoing management of franchisee websites. During the process of choosing a franchise platform, the following key attributes can help establish the right foundation for the website:
- A CMS that makes content creation and publishing simple and centralized. Ideally, content management for franchises should make it easy to create content once and distribute it across channels and platforms.
- A CMS that focuses on personalization. With the right platform, it is possible to target both current and prospective customers with content that is a match to their likes, needs, and interests. This helps boost the marketability of a franchise while also establishing brand loyalty with existing franchisees.
- A CMS that makes it easy for franchisees to benefit from a centralized library of content. A singular database of content can make it simple for franchisees to rescue content for their own marketing campaigns. This helps maximize the ROI of every piece of content created.
- An eCommerce platform that implements modern technologies to make it seamless to build and manage a global network of stores. Every time a new franchisee is added, the platform should allow for simple integration between stores, creating brand consistency.
- An eCommerce solution that integrates with marketing campaigns. By connecting to marketing channels, an eCommerce platform should make it easy to run promotions and customize offers based on individual franchisee needs.
- Franchise portals. Being able to offer secure and integrated portals for all your franchisee is important to ensure that content cna be shared and leverage by all in a secure way as a platform to place orders and track data to optimize business.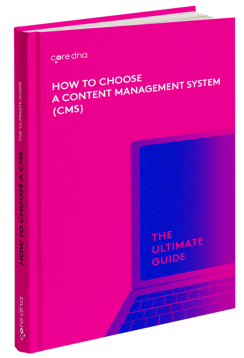 Guide: How to Choose the Right CMS: The Definitive Guide
The only guide you need to choosing the right CMS platform to help drive business growth.
What to Consider When Choosing a Franchise Website Platform
Going beyond the foundational elements of a franchise web design, it is important to also look for a platform that makes all of the following simple and efficient.
Multi-Site and Multi-Location Management
The ability to manage multiple sites and multiple locations is an essential feature for a franchise content management system. Most franchise businesses operate multiple locations or multiple online stores. Having a centralized platform that makes it easy to manage all of the franchises location cuts down on effort and saves time.
Multi-site management makes it easy to manage and update content across every franchisee's website from one central platform. It creates improved consistency across sites and reduces the risk of errors on franchisee sites.
Additionally, it is important to find a system that allows for multi-location management. This makes it possible to customize individual location websites to meet unique needs while ensuring a consistent brand identity.
Controlled Access and Portal Capabilities
When planning for your franchise web design, it is important to use a system that provides access controls. Controlled access makes it easy for a franchise owner to provide different users with different levels of access. It allows a franchisee manager to maintain control of certain aspects of their website while the owner retains full control.
For example, a franchise owner can provide franchise managers with the ability to edit specific content and upload location images. However, they can set controls on brand elements, such as logos, fonts, and color schemes. This ensures brand consistency while still allowing franchisees to manage aspects of their digital presence.
Additionally, portal capabilities make it easy to provide franchisee managers with access to a central hub where important resources can be housed. This might include training materials, marketing strategy, and brand resources.
A central portal also makes it easier to communicate with franchisees, keeping everyone up-to-date on the latest news and updates.
Reusable Content and Templates
It can be time-consuming to create a website from scratch every time a new franchisee launches. However, with the ability to easily duplicate content and use pre-designed templates, website design becomes simple and efficient. It saves time, money, and effort while ensuring brand consistency.
In addition, using templates ensures that customers receive the same experience no matter which franchisee they are visiting. Franchisees can still customize specific aspects of their content to meet the needs of their specific location or eCommerce site, but the overall look and feel of the brand are retained.
User-Friendly Platform With Omnichannel Capabilities
A user-friendly platform makes it simple to update websites, create content, and manage all aspects of a franchise's online presence. The goal is to choose a platform that does not require a high level of technical expertise. This empowers franchisee managers as well, making it easy for each location to customize its marketing strategy based on customer needs.
In addition, it is important to seek a platform with omnichannel capabilities. It allows franchise owners and franchisees to engage with customers across numerous channels from one centralized location. This might include integrating social media, email, texting, and more. By creating a seamless experience across numerous channels, franchisees can meet their customers in a more personalized manner.
Built-in Search Engine Optimization (SEO) Tools
To build a website for a franchise that is successful, it is imperative to ensure that the website is optimized for search. Search Engine Optimization (SEO) encompasses a wide array of activities. It includes both technical, on-site optimization, such as creating a mobile responsive web design and adding the right metadata to each franchisee site, and ongoing ranking efforts, such as content creation.
A quality franchise website management platform should include built-in SEO tools that make optimization simple and intuitive. Look for a tool that offers everything from customizable URLs to canonical tagging to image optimization.
A High Level of Security
Finally, franchise websites often deal with sensitive information, such as payment information and customer data. A single security breach could cause severe damage to brand reputation and customer loyalty and can be extremely costly. A website management platform should have a strong level of security in place to protect all sensitive information.
When building a new website, it should be an intricate part of your franchise marketing strategy. It is in most cases the first interaction with you brand so picking the right development platform is of the upmost importance.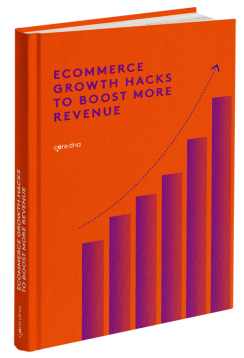 eCommerce Growth Hacks
29 tried-and-tested eCommerce growth hacks you can try.
No, you can add as many users as you want, without additional cost.
Core dna is built as a multi-tenant platform. All users of Core dna login from a single login screen.
A multi-tenant architecture such as Core dna means that all users and applications share a single, common infrastructure and code base that is centrally maintained.
Because Core dna clients are all on the same infrastructure and code base, Core dna can innovate more quickly and save the valuable development time previously spent on maintaining numerous versions of outdated code.
Yes, we do. Our ability to support multiple brands and site instances (by geography, market, etc.) on one platform and access all data in a unified dashboard is one of the features that makes us attractive to multi-brand manufacturers and retailers. For more information about our multi-site feature, click here.