5 Tips for Creating an eCommerce Website That Converts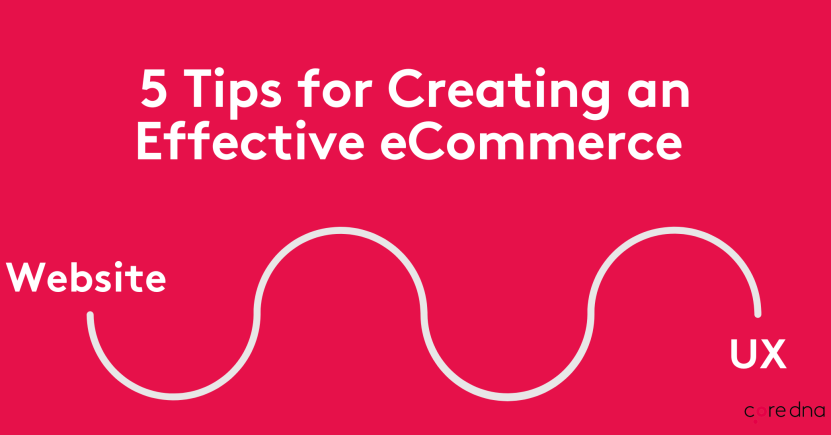 This year, online retail sales are projected to exceed $1 trillion for the first time. It's time to look beyond the question of whether or not you should have a well-developed eCommerce website and consider how you want to build it.
There are many ways to build an eCommerce site. Some people prefer to use template based platforms like Wordpress while others like more flexibility and want to build their website from scratch. It all depends on how much time you want to invest and the experience you want to create for your users.
To get there, you need a plan. This article will walk you through eCommerce website development, including model options, site functionality, and the critical things to test before you launch.
Key Takeaways
Listing all your business needs will help you choose the right platform for your eCommerce website
Future proof functionalities are essential for success
Customer experience has never been more important and should be at the heart of your strategy
Flexibility in integrations are a must for a cohesive experience
SEO is fundamental for eCommerce
Creativity will set you apart
On this page:
Choose a platform that works for you.
There are several ways you can design an eCommerce website. Which one you choose will depend on several factors, including your web development capabilities, your business size, and how quickly you want to launch, ease of use, customer support, and whether it has features you need.
When it comes to building your eCommerce store, there are four options to consider: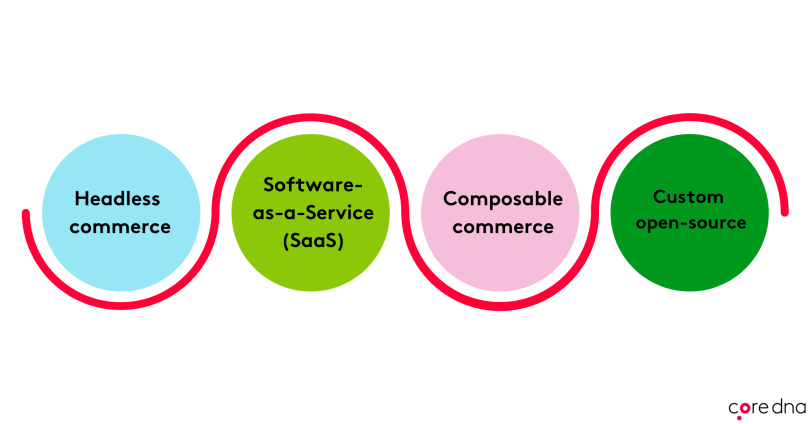 Headless commerce is excellent for businesses seeking optimal design flexibility when creating the user interface and integrating various channels. This eCommerce solution allows you to store, manage and deliver content without a frontend delivery layer. A headless eCommerce platform removes the front end (or the "head") —usually a template or theme — and leaves the backend.
The benefit here is that developers can then use APIs to deliver assets like products, blogs, customer reviews, and payment gateways to any screen or device, including smartwatches, kiosk screens, virtual assistants, and more. Essentially, a developer can present your site's content using any framework they desire. The drawback is that this option requires a technical expert to manage the site, making it less ideal for businesses with limited IT capabilities.
Software-as-a-Service (SaaS)
The SaaS option uses a third-party vendor to build and maintain your site. Rather than developing a custom solution for your business, SaaS is a subscription-based model where the platform vendor is responsible for ensuring the essential functionality - security, hosting, PCI compliance, and more - necessary to manage your eCommerce site.
SaaS is a good option for businesses hoping to get an eCommerce site up and running quickly. The cons of relying on a SaaS service is their limited flexibility for designing, managing, and sharing your content with customers. You have less control over your site's framework and the different types of devices you can deliver content to.
Composable commerce combines different third-party software components to meet your unique eCommerce needs. Using various commerce components, you can create a faster and more flexible site that allows you to respond quickly to changing customer expectations.
There are many custom applications on the market for specific business needs. Using composable commerce, you select various best-in-breed solutions for each eCommerce requirement and unite them into a customized tech stack. With this method, you can use vendors who offer superior functionality in one area rather than relying on a one-size-fits-all solution.
While quality functionality and a superior customer experience are the apparent benefits, composable commerce means managing relationships with sometimes dozens of vendors. The headaches can add up quickly when you have to negotiate subscriptions, inspect terms and conditions, and worry about tech integrations with multiple entities.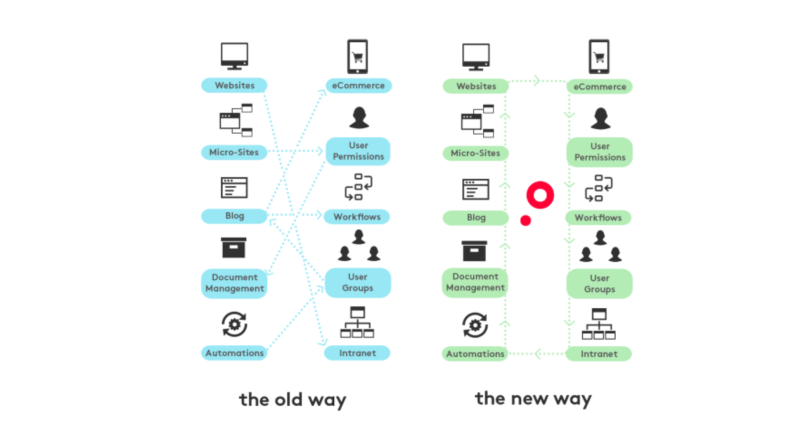 Open-source platforms allow you to modify your entire site from front to back, giving you complete customization controls over your eCommerce website. Building a website entirely from scratch is the best option for businesses that already have a web development or IT team.
The central pain point of building a website using an open-source solution is that you will be responsible for security issues, updates, patches, PCI compliance, and more. While you can't overlook the benefits of having complete control over your eCommerce site, managing it can quickly become costly and unwieldy if you don't have adequate internal resources. Remember, as your business grows, so will your website, making it more complex and expensive.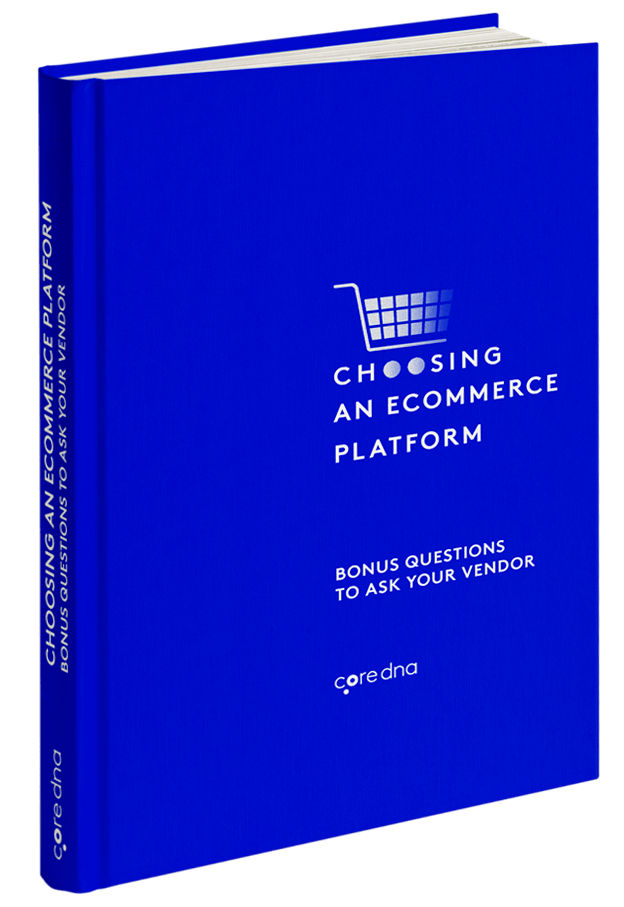 Choosing an eCommerce platform?
Download our definitive guide to choosing the right eCommerce platform. Plus bonus questions to ask your vendor.
Essential functionalities to consider before choosing
Millions of eCommerce websites are operational today, and if you want to remain competitive, you must ensure your digital storefront meets modern eCommerce demands. No matter which option you choose for building your website, there are critical functionalities you must provide to succeed. As you consider which type of platform is best for your business, ensure they meet the following criteria:
Do you need a Multi-websites management
As your business grows, you might manage multiple websites at once. Things can quickly get out of hand, so your platform must allow you to control all your sites using from one place. This situation is where headless eCommerce gains the edge; you can create multiple unique frontends but store data, content, and other resources in the same backend.
Do you need a Multi-language website
eCommerce is valuable because it allows you to reach new customers wherever they can access the internet. Of course, a good customer experience is just as significant for a shopper in China as it is to a consumer in the United States. Allowing customers to peruse your eCommerce website in the language of their choice makes it more likely they will buy from you and shows your business is worth revisiting.
Is Omnichannel marketing part of your strategy
Every retailer needs a comprehensive and omnichannel marketing strategy to reach customers. As your build your eCommerce store, you should include digital channels in your marketing efforts to help shape your website and its features. Such strategic elements include push notifications, social media sharing options, or a dedicated mobile app for shoppers using smartphones.
Data and enterprise resource planning (ERP) integration
Today, every business needs must have the power to harness vast amounts of data. Data sharing ensures processes run smoothly and that customers have an optimal shopping experience. As you build your eCommerce site, you will likely want to integrate your website with your company's ERP, OMS, PIM, or CRM systems. Any platform you use should have the proper integration capabilities available.
Make sure your website is
secure and compliant
in the countries you operate in Every online store collects sensitive data, such as customer credit card numbers, addresses, and contact information. If your site isn't outfitted to protect customer data, it can levy heft fines and other penalties against your business.
For example, you can be penalized if your conduct a transaction with a customer while your site doesn't meet payment card industry (PCI) compliance standards. Many platforms only offer the bare minimum security requirements, such as an SSL certification, but may require you to make additional investments in third-party solutions.
Build a website that's mobile friendly.
With customers shopping more on their mobile devices, you want to ensure your site is responsive across all channels. If you decide to build a mobile application, you want it to be as smooth an experience as it is for a customer browsing your website on their desktop. Remember that the longer a site takes to load, the more customers will move on from your website.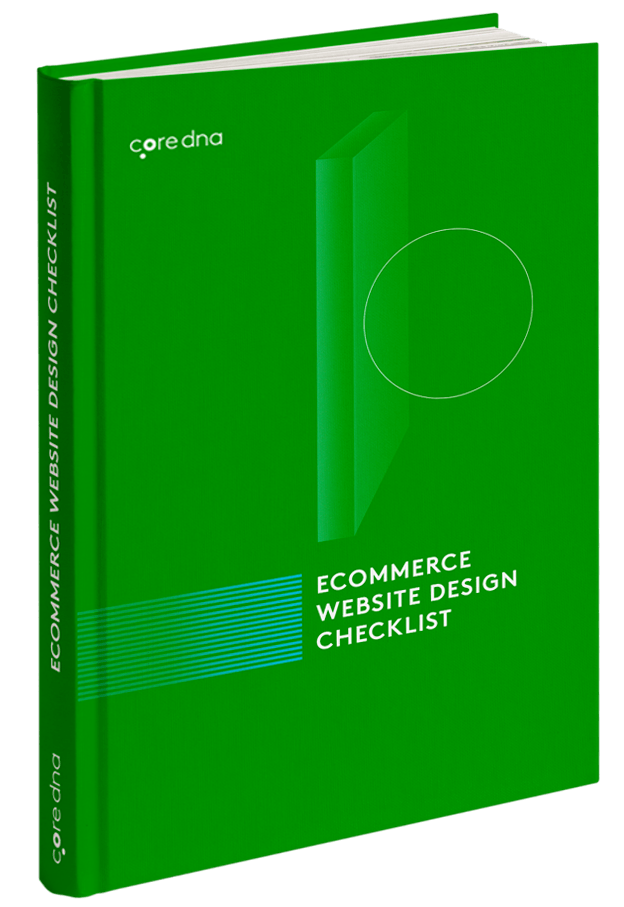 Download our checklist: eCommerce website design best practices
A 36-point checklist to create the best eCommerce site.
Mapping your customer experience
Delivering a high-quality customer experience is the secret to building a successful eCommerce website. The essential things customers want when shopping online are:
Personalization
Quality user experience
Product and brand variety
Data security and a safe shopping experience
Customer experience should be the north star guiding how you design your website. Your site should have a few core elements to help customers find and complete a purchase, such as a search bar, a filter menu, and clear and concise text.
Here are a few additional ways to create a truly stellar online shopping experience for your audience:
Search and navigation functionality helps buyers find the products they want while recommending additional items based on their data.
Quality content is the key to helping customers find and buy your products. With more channels than ever allowing customers to interact with your company online, content is the key to guiding them through the purchasing process.
Loyalty rewards to deserving customers are an effective way to ensure repeat buyers continue shopping with you. Flash sales, gift cards, and e-coupons are great options for keeping you top-of-mind.
Using SEO for your eCommerce website
Businesses often make the mistake of overlooking search engine optimization (SEO) when first designing an eCommerce site. You should include SEO in your strategy from the beginning because it improves your products' visibility and increases sales. Ranking higher in search engines such as Google for keywords related to your business drives traffic to your site.
Overall, SEO is a cost-effective way to organically drive solid leads to your website. We recommend using SEO best practices in your copy and product descriptions to help you outrank your competitors online. These tactics include:
Conduct keyword research using Google Keyword Planner
Weave keywords and terminology into website copy and product descriptions
Include the most critical keywords in your website headers
Find a balance and avoid over-inserting keywords into content
Test and launch
If you've chosen your preferred platform, designed your website, written the copy, and gotten it ready to publish, the time has come to test your online store. Launching before you've done thorough testing risks alienating customers before they've had a chance to buy from you. Sometimes all it takes is a slow website or a navigation issue to lose a potential buyer.
We recommend completing the following before publishing your eCommerce website:
Confirm your website performs well across all channels, including desktop, tablets, and mobile
Check how quickly your website loads and ensure all active links work properly
Proofread all headers, copies, and calls-to-action
Ensure all images are high-definition and can load quickly
Test-drive the checkout experience. It should be fast and easy
Try out all the payment processing integrations (credit cards, Apple Pay Stripe, etc.).
Make sure all your coupons and promo codes are functional
Update inventory and the latest product descriptions, and confirm no product listings are missing.
Examples of creative eCommerce user experiences
1 - Purchase experience example - Faces of Carnaval
2 - Customer experience - BanColombia - Waze - Heart Markets
3 - Cultural experience and eCommerce Marketplace - Mercado livre
Once you've run through this list, your website is ready to launch! Don't forget to be creative and give your customers the experiences that will wow them.
You can learn more about scaling your eCommerce website here 👇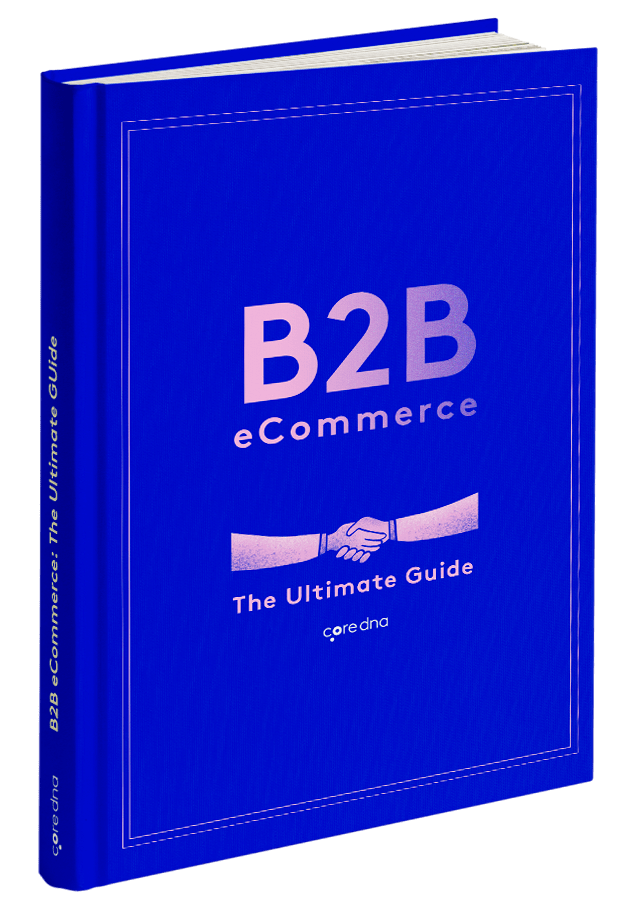 Download this B2B eCommerce guide
What is B2B eCommerce, common mistakes you're probably making, some myths you probably believe in, best practices you can steal, and more.