Save Time Uploading Multiple Images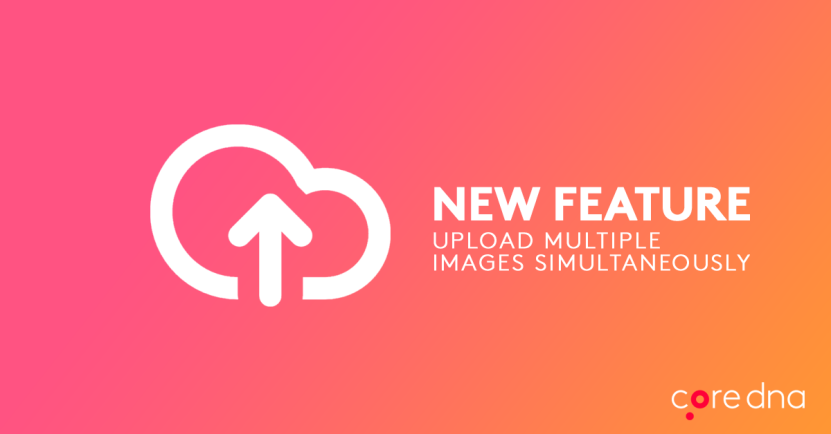 One of the best aspects of Core dna is that new features and functionality are automatically rolled out whether you request them or not.
While you continue working on the business that matters most to you, the Core dna Development Team are working on the business that matters most to us; making Core dna even better for you.
Did you know that you can now upload multiple images to your website or blog simultaneously?
Think of the time you spend painstakingly uploading each new image, waiting for the change to save and uploading the next.
If you regularly add new imagery to update product lines or keep your site looking fresh, this is going to be a huge time saver!
The team released this new functionality in July and we've already had loads of positive feedback on the change.
Are you running eCommerce through Core dna? You may have noticed a couple of handy product catalogue updates over the past few weeks.
The biggest change is to product page layouts. You can now change the look of your product pages without the need for IT help.
Our team has developed custom layouts for product detail pages and you can easily apply your desired layout from a simple drop-down list at the bottom of your product page.
To assist in understanding this further visit this Help page for more.
Still on eCommerce;
Do you have items primarily available in product bundles but not for individual sale?
You want to be able to include these products in your inventory and have them added to bundles but don't want to confuse your customers by making them appear available as individual items.
Core dna has now introduced functionality that allows you to list these products but not have them appear in site or catalogue search. The feature is called Display on Site and can be controlled on the Product Details window next to your publishing settings.
That is merely a few of the changes to Core dna in July.
Core dna grows and improves as a platform based on your feedback. So keep the feedback coming. We're definitely listening!
That's how we plan to continue making Core dna the world's best-managed web content platform.
inline form