B2B eCommerce Replatforming: The Complete Guide
When it comes to digital transformation, companies that fail to adapt risk becoming obsolete. It gets even more challenging for marketers when their organization is stuck with antiquated software and processes. As a result, the pressure is on for businesses to stay competitive in the marketplace by implementing new technologies and processes that drive customer engagement, loyalty, and purchases. This stands true for B2B eCommerce companies as well.
When your company is expanding, and you want to optimize your online presence, replatforming becomes necessary. Replatforming is the process of changing the technology, or eCommerce platform that is powering your online store, to improve user experience, increase conversion rates and streamline operations. Read on to find out more about the reasons for eCommerce replatforming, preparing to replatform, and more.
What you will learn from this post:
Reasons to Replatform
Why should you replatform? While that's not an easy question to answer in just one sentence, we can tell you that it will improve your business. So let's go a little more in depth and discuss the varying reasons you should consider replatforming.
Make it Convenient for customers to work with you. Are you facing a lot of cart abandonments or high bounce rates? A factor behind that might be due to your current platform. If customers struggle to interact with your website, find what they want in your catalog, or complete a purchase, you are at risk of losing their business. Replatforming may be the answer to streamlining your user experience efforts.
Provide an omni-channel experience across all touchpoints of the business. An omni-channel customer experience helps you reach new customers at any stage in their journey, regardless of their channel. This improves customer interactions and increases consumer engagement.
Have the ability to handle smaller customers without having the overhead of servicing them. By doing so, you can increase the reach of your products and services.
Increase the productivity of the sales and support team. An updated platform will enable more streamlined processes. Turn your order-takers into business development professionals with the various tools offered by a new platform.
Engage more closely with customers. Many new platforms allow you to provide beta programs and advanced product releases to customers. You can use these tools to gather customer feedback and ask them what features or products they would like to see in the future.
Release products faster and take feedback more quickly from your customers. When customization obstacles are eliminated, creating your preferred ordering experience and the product release process is faster. This enables you to take orders faster than with typical eCommerce software and hear your customers' opinions.
Expand your business. Whether it be international expansion, product expansion, market expansion, or acquisition, digital-first strategies can be a way to grow your business without the high cost of putting people on the ground.
Improveprofitability by reducing the fixed costs of servicing clients. Modern platforms that stress speed, performance, and connectivity help you capitalize on new and current income streams. Fully integrated and automated platforms enable orders to flow without human manipulation, which may lead to order mistakes or lost orders. Also, an updated and engaging online ordering experience will help you attract new consumers.
Attract a younger client base who only wants to engage with your company through electronic means. Younger generations spend a lot of time on their phones. They also spend a lot of time browsing and comparing brands. Use this to your advantage by displaying customer testimonials while steering them via omni-channel contact points in a way that feels natural to them.
Offer a wider product range. Use third-party integration and third-party vendors to increase customer basket sizes.
Avoid a technology bottleneck. Antiquated technology can slow you down and not allow you to innovate fast enough. Broken functionality and outdated features can easily choke your operations and reduce your overall business performance.
Improve collaboration with partners and complementary vendors by offering new features.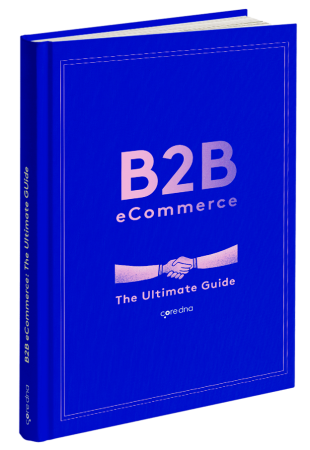 Download this B2B eCommerce guide
What is B2B eCommerce, common mistakes you're probably making, some myths you probably believe in, best practices you can steal, and more.
Preparing to Replatform
With so many reasons to replatform, you'll need to know what variables to consider. Here are some tips to consider as you prepare to replatform.
Organizational Considerations. Have a sponsor that you communicate with regularly and inform those impacted by the migration early on in the process, so they will be prepared for what's to come. Ensure the team is well-staffed and it's a priority within the organization.
Understand your customer. Replatforming involves a lot of choices. To make these choices best, you need to understand your customers and their buying behavior. Use this information when figuring out requirements and deciding how to make the buying journey more convenient for the customers.
Try not to reinvent the wheel. Much of what you're trying to do has always been done, so leverage this during the replatforming process and avoid too much customization to get it done quickly.
Document your current systems. Ensure all of your interfaces, sources of product information and integrations are documented and well-understood before starting the migration.
Consider the salesforce impacts. The transition will impact the existing sales team and support team. Determine how commissions will be paid and how customer management will be handled. Encourage online commerce by not making it compete with the existing sales team.
Know the questions to ask. Ensure you have the right questions to ask vendors to ensure there are no hidden gotchas or missing features.
Know your product strategy. Understand how your product is sold online and what some of the issues are with your product (i.e., product pricing, returns, product size, shipping complexing, bundling, repurchases, etc.) This helps when speaking to vendors about how the price should be presented for purchase.


Vendor Selection
Are you ready to look for a new platform? Here are a few things to think about when making a vendor selection.
Cut through the bullshit. Identify vendors that you can relate to and who take the time to understand your business.
Platform match. Any platform can be made to deliver your solution. This is usually achieved by heavy customization or by including many third-party plugins or applications. You may get what you want at the start of the project, but the maintenance and ongoing heartache from the failure of any of the custom and third-party components will limit your growth.
Total cost of ownership (TCO). Evaluate the average price of platforms, not just the marketing spin you get when speaking to the vendor. Open source is not free despite what someone may tell you. Look for platforms that provide ongoing innovation and ensure that the system remains well-maintained, up-to-date, and bug-free.
One throat to choke. Ensure that accountability is maintained by a single vendor and cannot be offloaded across multiple vendors. This will prevent you from getting the run-around when it comes time to ask questions or address any issues with the platform.
Generic eCommerce. Make sure your vendor has expertise with B2B and is able to integrate into your systems seamlessly. This includes systems that may not have APIs and may have file transfer. B2C is much different from B2B when it comes to a platform, so ensure their expertise and ask about their roadmap and plans for the B2B space.
Ongoing support. Ensure that the vendor has professional services to support you throughout your journey and support you later as you transform your business. This may include anything from content expertise or technical expertise to private management expertise.
Product detail pages (PDP). Ask about the approach to product detail pages. Much of the work that is required in a B2B transformation project is the development of content for your product pages. With these pages, customers will now have the ability to engage with your product much more deeply. However, you will need to think through all aspects of content that are needed on the product pages.
SEO. The importance of search engines can't be ignored. Ask the vendor about their approach to SEO, as developing a content strategy for your website that makes your products accessible to search engines should be a top priority throughout your transformation.
Data-driven decision-making. Ask about the type of data you can gather from the vendor's platform. You should establish your B2B eCommerce with data-driven output from day one. Use the data to provide opportunities for refinement and improvements.


Best Practice on Platforms
Here are a few best-practice features that should be available on B2B platforms:
Composable Content. Define web content once in the way that a business would want to use it for speed and consistency. Make it available anywhere for reused and distribution access to multiple channels.
Layouts and Components. Create product experiences that are tailored to individual products with rich content, visitor engagement, and the right information. Also, enable customers to self-educate about the products and services offered.
Advanced Search. Make finding what the customer wants easy and simple by allowing for advanced search. This is especially critical for more experienced buyers who order frequently.
Low-code integration features. Make it easy for a system to import and export information from third-party applications and also enrich the current information with third-party data. Create workflows that enable the streamlining of processes for speed and scalability.
API-first architecture. Use the advanced architecture of microservices that make it easy to access content and all the platform features programmatically.
Flexible catalog. Design the catalog to fit the visitor profile. Allow for browsing, filtering, and fuzzy search, and then allow for advanced users who know the products to seamlessly add products and check out without the need to browse.
Internationalization. Use features that make it easy to expand and scale commerce across countries, currencies, and languages. These abilities prevent technology bottlenecks in the future when it comes time to scale or globalize a business.
Advanced reporting and analytics. Create reporting that helps business owners make decisions about product performance. Also, offer insights into how customers are finding a business and what is needed to improve a site in terms of SEO, product conversion, and the general improvement of processes.
Marketer and developer-friendly. Make it easy for marketers to use the platform and for developers to extend the platform to handle interface into other systems.
Customer portal. Offer a customer portal for personalized experiences and advanced ordering features to serve as a central hub where customers can manage their account, view order status, access product information, and more.
Advanced pricing, shipping, inventory, and discounting features. Provide the ability to handle the intricacies of a B2B business when it comes to price for individuals or groups. Also, provide the ability to ship larger-scale items with flexible shipping, manage inventory across warehouses, and discount features for individuals or groups for personalized discounts and pricing.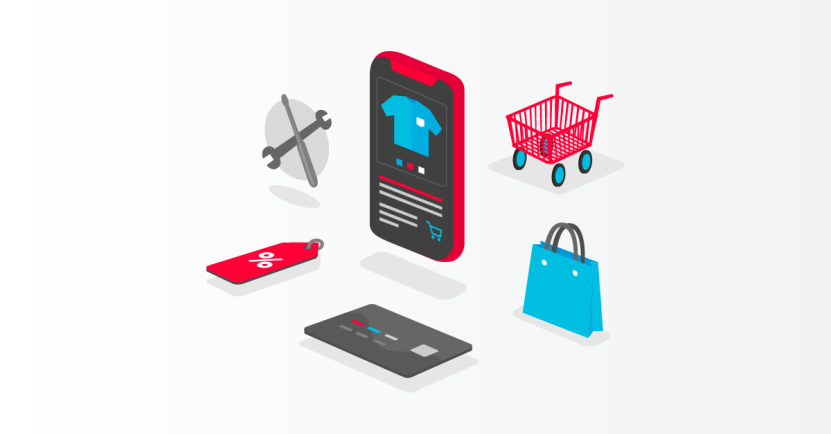 Examples of Customers that Have Replatformed
Final Words on Replatforming
Now that you have an in-depth understanding of eCommerce replatforming and tips to follow while you replatform, it's time to consider what it will take to make the change happen. While there are plenty of solutions available to choose from, the best platforms will vary. So follow the tips and guidelines in this article to prepare for the migration and choose the right system for your business for better conversions and more profitability.
inline form