˚
Ascedia - Providing A Headless Solution For Standard Process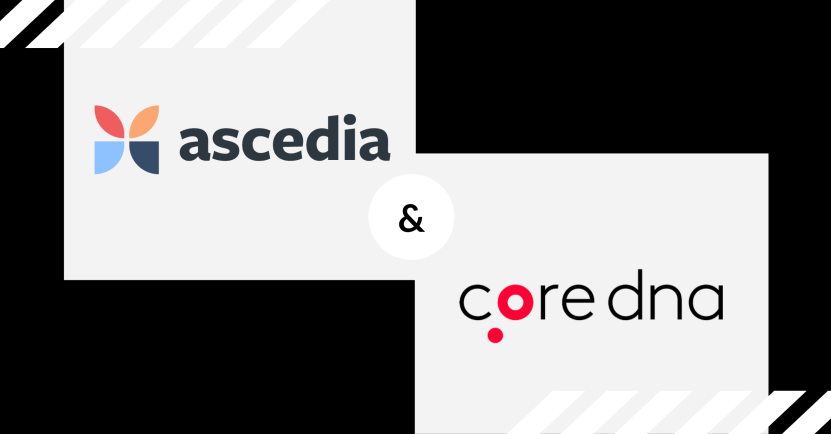 How Ascedia and Core dna helped nutritional supplement giant, Standard Process, rewrite the way they engaged with their customers.
Overview
Standard Process is a nutritional supplement company focused on making high-quality, nutrient-dense supplements. They sell their products exclusively through health care professionals or HCPs and they have been serving their customers for over 90-years.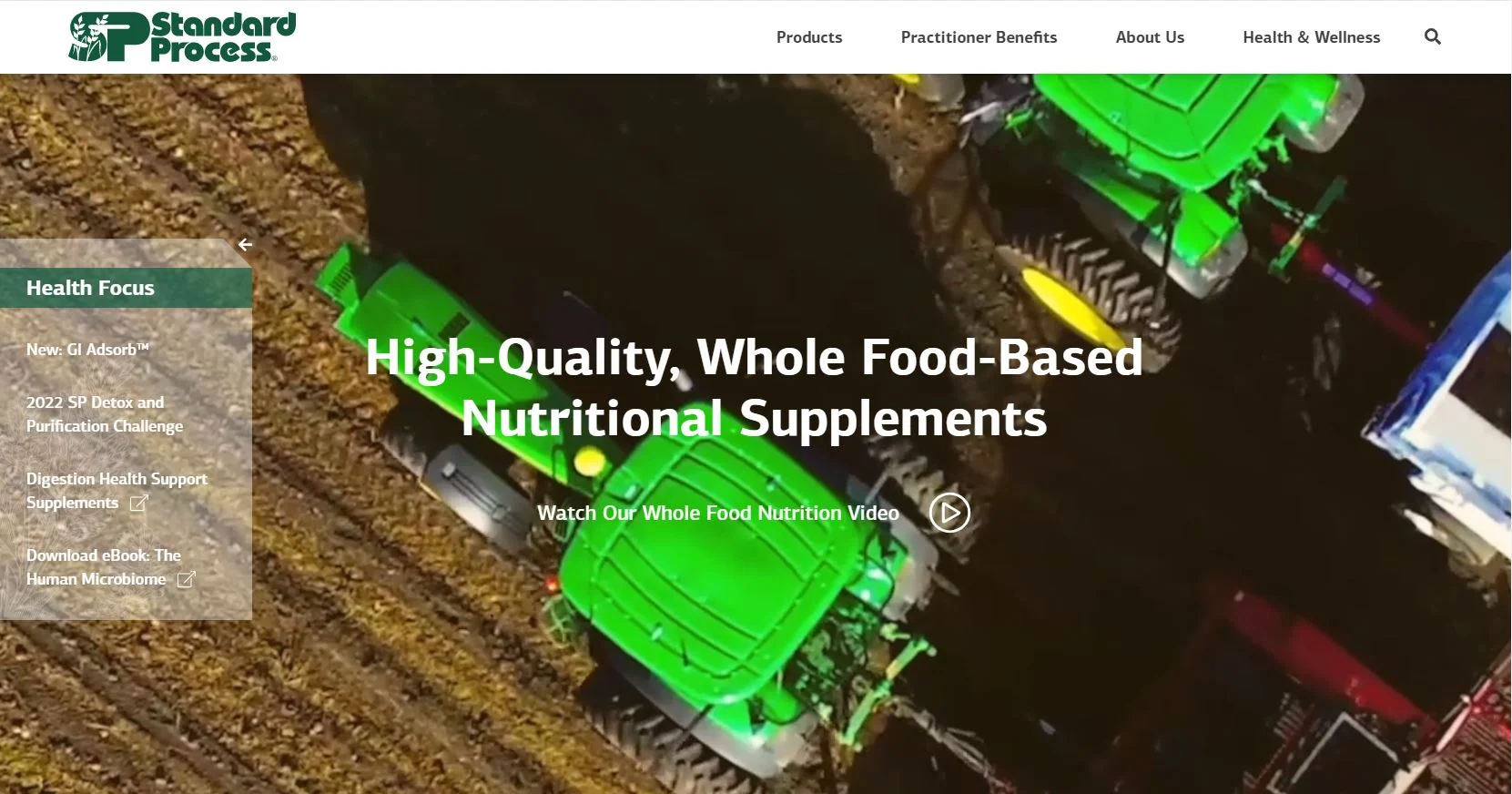 In 2017, Standard Process began a complete digital transformation that, when completed, would:
Empower employees
Optimize operations
Transform products
Engage customers
This case study explores how Standard Process, Ascedia, and Core dna all worked together to create a platform that would fundamentally change the way Standard Process would serve its health care professional customers.
A New Approach to Serving HCPs
Most health care professionals don't have a website that can transact business. They are too busy focusing on the care and treatment of their patients. But Standard Process had an idea: What if they could create a site for their network of HCPs that could provide access to their products with little to no maintenance needed. If this B2B2C model could be executed…it could be a game-changer.
There were two critical questions: what type of site could Standard Process offer their customers? What solution could provide all the product content necessary to conduct business in a digital era?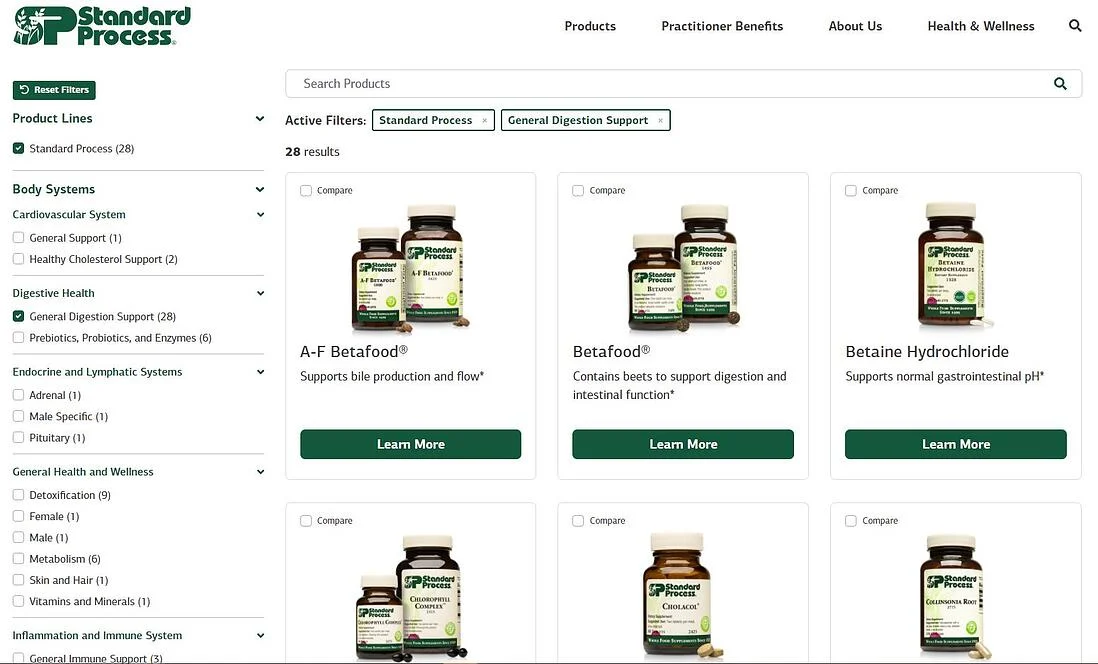 Enter Ascedia.
Ascedia was chosen initially to help Standard Process upgrade from their current Kentico platform to a newer version. However, as Standard Process began describing their vision for customer engagement it became apparent that what was needed was much more than a simple CMS upgrade.
A Web Presence And The Solution to Provide Content
To change the way Standard Process engaged with its clients, it needed a way to provide a high-functioning, somewhat customizable website to hundreds of potential clients. This couldn't be overly complicated otherwise the rollout would hit a brick wall. The answer was a templated site -- designed to provide HCPs with a web presence online.
That was the easy part.
The harder nut to crack was finding a system that could update product information from a central location to a network of sites. It would be impossible to manually update multiple websites accurately with product information on a regular basis. To make this idea work, would require a system that could seamlessly push out content from a single source of truth. That was going to require a headless CMS approach.
What is a Headless CMS?
Before moving on, let's spend a few words on what a headless CMS is. There are plenty of articles that go into detail about headless. For now, we will stay at the 3,000-foot level.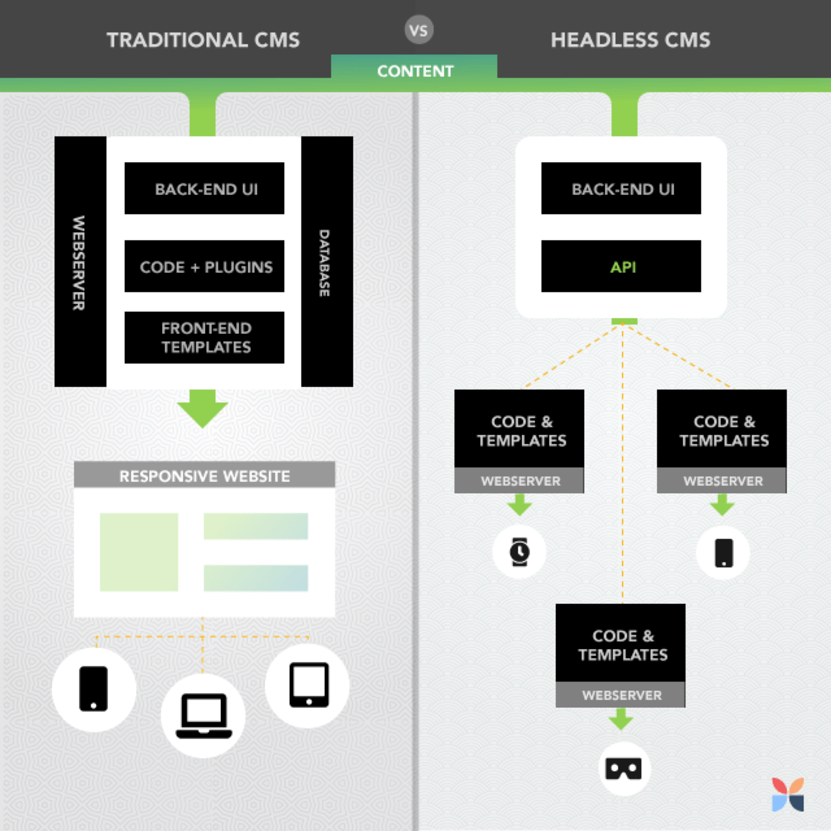 A headless platform has no default front-end system determining how content is being presented to the end-user. Instead, it's front-end agnostic.
Put another way, by adopting a headless system, Standard Process had a solution to deliver product content to its growing network of HCPs.
But what partner could deliver this solution? Ascedia was put in charge of finding the right vendor to handle this project.
Enter Core dna.
After an exhaustive search, Ascedia recommended Core dna as the vendor to deliver a seamless headless CMS solution to Standard Process.
There are a growing number of companies that provide a headless solution. But it was only Core dna that had the willingness, pre-built capabilities, and flexibility to develop the specific requirements Standard Process needed to execute the project.
Nick Rudich, Executive Director at Ascedia and lead contact working with Standard Process had this to say: "None of the other companies I interviewed were willing to make the adjustments or changes we needed. Core dna was different. They were flexible and made the investment we needed for this project."
Sam Saltis, Founder/CEO at Core dna said: "Core dna has set its mission to support agencies like Ascedia to scale their customer digital initiatives. Our platform has been designed to offer their teams a balance of developer and marketing tools that simplify the technology stack. We are thrilled at the impact we have had on the Standard Process business and look forward to future innovation."
Watch video demo
Results
Since Ascedia and Core dna started working with Standard Process nearly 500 health care professionals now have websites. These websites are powered by a combination of content from the headless CMS system and a collection of APIs housed by Standard Process, which allows for HCPs to transact business and increase their revenues.
Some additional wins include:
Marketing can push content out to all the websites ensuring new products are seen by every site and do not have to rely on each site's admin to load content.
Editors can reuse content from the main site to the 500+ other sites just by using tags within the admin.
Developers can easily implement new features with the APIs connecting to pre-built modules within the system.
The work goes on.
The move toward a headless CMS platform has changed the game resulting in better engagement between Standard Process and their network of HCPs. But it's only one piece in a much bigger picture. Standard Process is not slowing down. They have identified new opportunities to push the business forward and as they do Ascedia and Core dna will be there providing the support needed.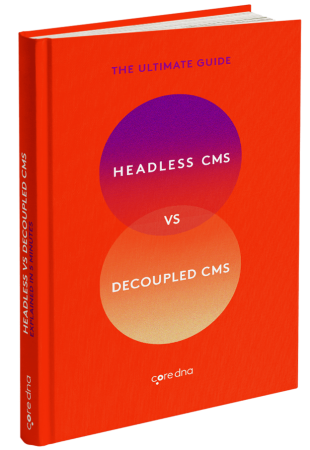 Download our Headless CMS guide
Find out how a headless CMS can transform how you think about web content, the difference between headless vs traditional CMS, things to consider when choosing a headless CMS, and many more.